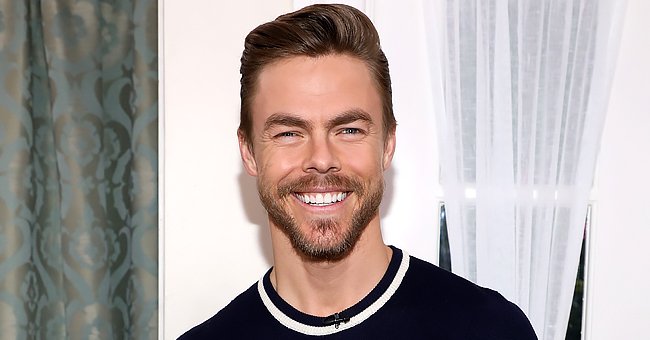 Getty Images
Derek Hough, 35, Looks the Same in Cute Photos from His Childhood
Derek Hough's looks have not changed much since he was a child. The 35-year-old professional dancer is just as charming as his childhood version, photos of whom made their way to Instagram.
The official Instagram account of "Dancing With the Stars" gave fans a blast from the past with childhood photos of one of its professional dancers, Derek Hough.
"NO DUH! We're dying over these adorable 80s pics of [Derek Hough]," reads the caption of the post, which has so far amassed nearly 40,000 likes. Scroll down to see the charming throwback photos.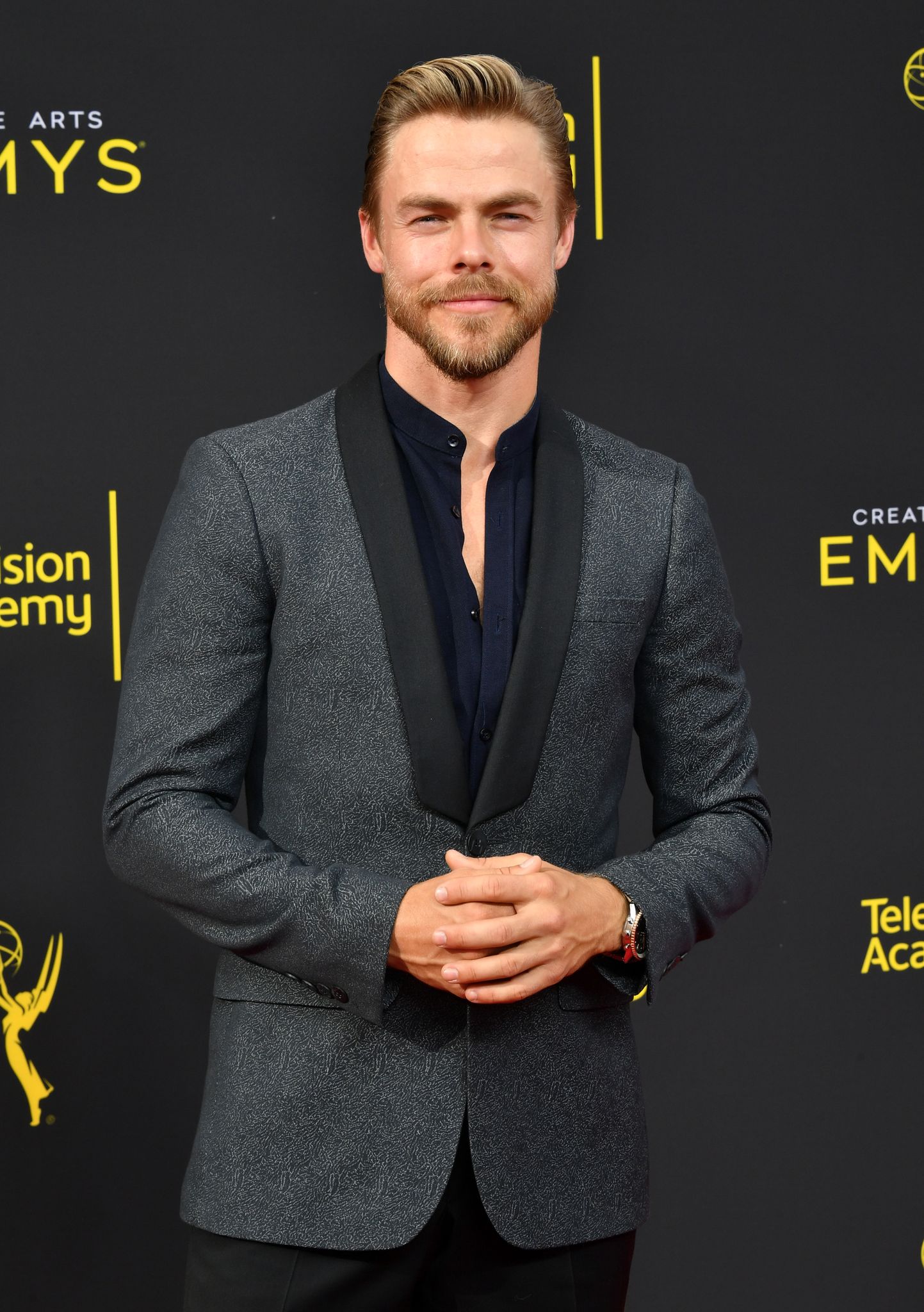 Derek Hough on September 14, 2019 in Los Angeles, California. | Photo: Getty Images
Uploaded on October 10, 2020, the photos sent fans gushing over the dancer, whose good looks and fit physique have long been admired by them. One devoted female fan commented:
"He literally looks the same! With added facial hair."
The first photo shows Hough as a little boy looking dapper in a blue and black sweater, long pants, and sneakers. He sat and smiled at the camera. Fans noted his beautiful blonde hair.
Hough looked more festive in the second photo. While he didn't seem pleased with his outfit - a simple shirt, shorts, and a huge oddly-shaped hat - the future dancer looked just as adorable.
Hough appeared to be sleeping on the floor in the third photo. The charming boy had his hands underneath his head on the carpet. He wore a crop top that exposed his belly.
But Hough clearly did not let his dark past hold him back from pursuing his dreams.
Judging by the throwback photos, one can say that the 35-year-old actor is truly age-defying. Many fans remarked how cute the future dancer was, and marveled at the fact that he looks exactly the same decades later.
Behind the charming photos, however, was a boy who suffered bullying. In 2014, Hough opened up about his experience with bullying during childhood.
While growing up in Utah, Hough suffered at the hands of bullies, schoolmates, and neighbors who punched him in the face and tied him up in trees, and left in fields.
But Hough clearly did not let his dark past hold him back from pursuing his dreams. At 12 years old, he and his sister Julianne Hough moved to London in pursuit of a dancing career.
His earlier projects included "Jesus Christ Superstar" at the Millfield Theatre and "Chitty Chitty Bang Bang" at the London Palladium. He also starred in the West-run of "Footloose the Musical" in 2006.
Hough rose to stardom after joining ABC's "Dancing With the Stars." Among the celebrities he was previously paired with were Nicole Scherzinger, Jennie Garth, Shannon Elizabeth, and Brooke Burke.
Aside from his dancing career, he also has a book under his belt. He authored the book, "Taking the Lead: Lessons from a Life in Motion."
Please fill in your e-mail so we can share with you our top stories!