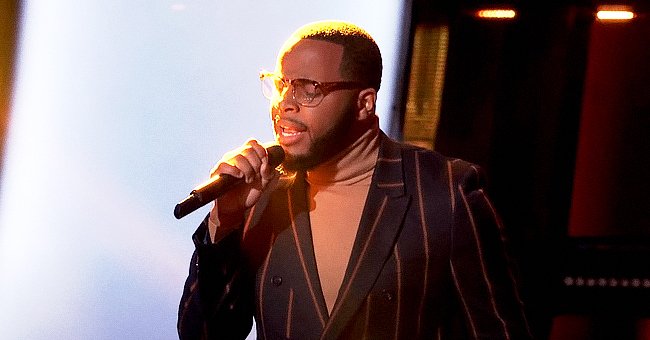 youtube.com/TheVoice
'The Voice' Contestant Victor Solomon Wows Judges with Powerful Cover of John Legend's 'Glory'
Victor Solomon made an impression when he made a rendition of the Grammy award winner John Legend's song "Glory." Solomon got a three-chair turn after his outstanding performance.
"The Voice" contestant Victor Solomon wowed the judges on March 1, Season 20, of the singing competition's premiere. Solomon covered the coach John Legend ft Common's "Glory."
The North Carolina native wowed Legend Nick Jonas and Blake Shelton, who all turned early in his performance. According to Billboard.com, the turn was rare for Legend as he doesn't usually do so.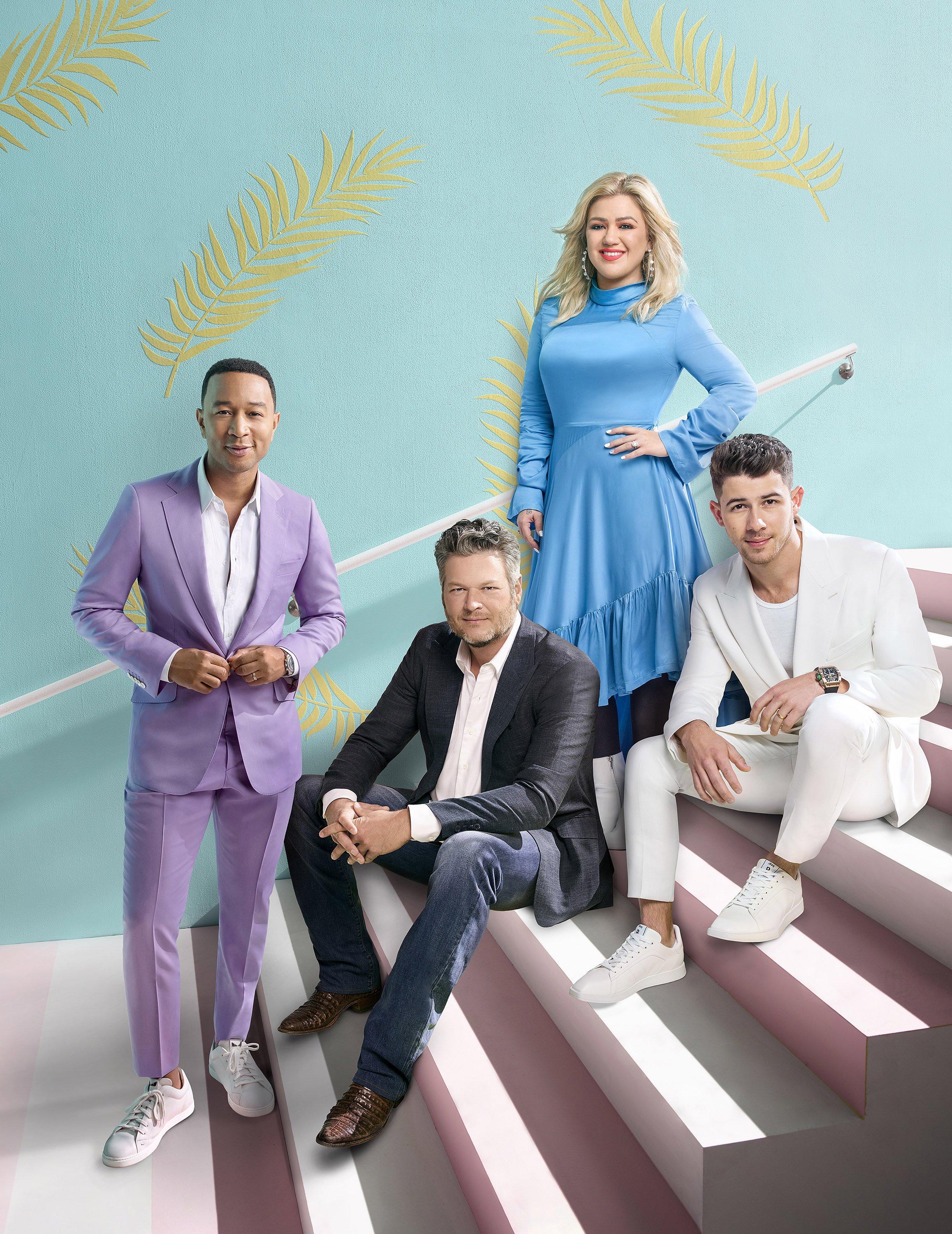 John Legend, Blake Shelton, Kelly Clarkson, Nick Jonas on "The Voice" Season 18 | Photo: Getty Images
VICTOR SOLOMON'S PERFORMANCE
When the 6-minute video of the sneak peek starts, Solomon belts out the song as he donned a black and brown outfit. With his incredible vocals, he made Shelton turn around first, followed by Legend himself and then Jonas.
Although Kelly Clarkson did not turn for him, he sure made all the other judges spin their chairs. Immediately when he closed off with his note, Legend stood up and gave him a standing ovation.
He looked super proud of Solomon's rendition and even said that it was "beautiful." Shelton and Jonas also gave him a standing ovation for his performance.
His mother also appeared to be proud of his son as she viewed the performance virtually from her home. There was humor, as well as Shelton had no idea that Solomon was singing Legend's song.
LEGEND'S EXCEPTION ON HIS SONGS
Legend told Solomon, "I grew up singing gospel music, and when we wrote that song, it was meant to evoke the hymns that we grew up listening to and the songs that carried a lot of our ancestors through a lot of times when they were marching for voting rights."
The 42-year-old singer admitted that he has never turned for anyone singing his song during a blind audition. Legend shared that it is because he criticizes it more than he usually would.
He then realized that he does not have to do so. The songwriter then acknowledged Solomon did some things that he has not done before.
The "All of Me" singer even praised Solomon and said that he is better than him. According to the outlet, this is not the first time the 22-year-old singer has made waves with Legend's songs.
Solomon told the award-winning singer that his performance on the song "Ordinary People" made him win his eighth-grade talent show. After he told the story, he and Legend shared the stage and sang the song together.
BLIND AUDITIONS
As "The Voice" prepares to celebrate its 10th anniversary, Entertainment Tonight had a chat with the judges, who all agreed that there is still something thrilling about blind auditions that captivates the audience. Kelly Clarkson noted that it's all about talent.
"It's all about the talent and not the aesthetic, right off the bat. It's a really interesting thing to hear something and be moved by it and turn around and go 'What?!'" Clarkson said.
The talk show host revealed that the blind audition for this season was her favorite to shoot by far. Clarkson shared how much fun she has on the show and cannot believe that she gets paid to "just hang out."
INTERESTING FACTS ABOUT THE VOICE
There are several interesting facts about the TV show; the singing contestants reportedly get three months of voice training before auditioning. When it comes to the judges, the show usually has a new coach because they are trying to save money.
During commercial breaks, they get makeup touch-ups and want to look their best when the cameras are turned back on. The host of the show Carson Daly, on the other hand, flies back and forth between cities to host the series.
Please fill in your e-mail so we can share with you our top stories!