Rev Run's Daughters Angela & Vanessa Look Stunning in Sequin Dresses — See Their Similarity
Angela Simmons recently paired up with her sister Vanessa in a photoshoot that has left their fans on social media reeling from the hotness overload— they look like twins!
Angela Simmons and her sister Vanessa Simmons could probably pass off as twins if they wanted. Even though they were born four years apart, the pair share many facial similarities.
The said similarities were evident in a photoshoot the two sisters were involved in. Angela shared two shots from the shoot with her followers on social media, and the post has been receiving rave reviews.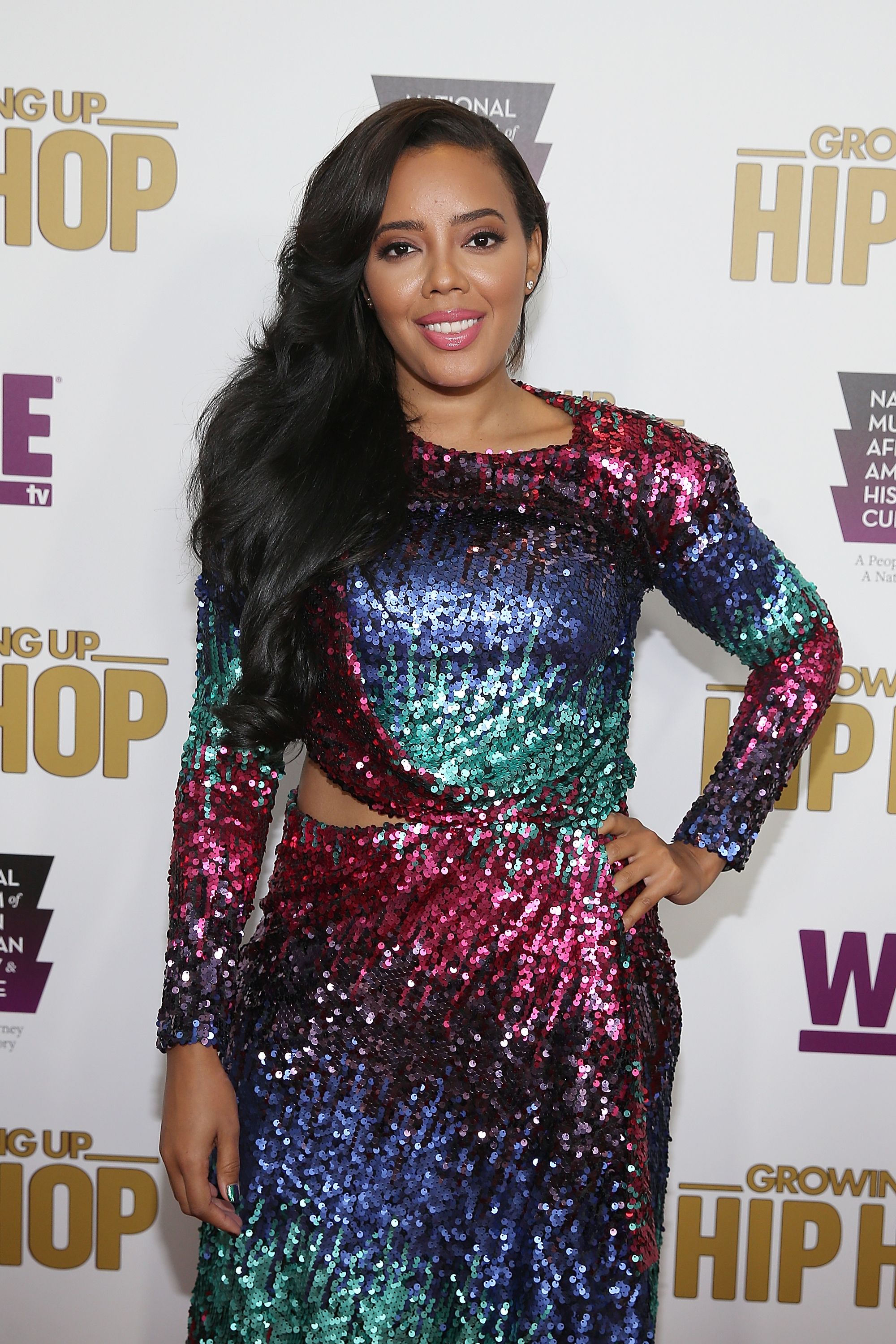 The first image featured Angela and Vanessa striking up a pose in stunning sequin outfits. Angela's outfit was red with a low-cut V-neck and a thigh split, while her sister's was a dark green.
Angela had her hair styled in long wavy tresses, which she left unbound, but Vanessa opted to bind her long curls in a simple ponytail that flowed down her back. The shots were taken outdoors with both women surrounded by colorful vegetation.
Angela also shared a photo that captured her standing alone with her facial profile slightly lifted towards the sky. She captioned the shot, "No Dream is too high ... for those with their eyes in the sky."
Her fans couldn't agree more, most likely because they know that Angela is more than qualified to dish out motivational ideas. After all, the woman and her sister both got inducted into the business world at an early age after they launched Pastry.
They launched the venture under their family's footwear line called Run Athletics. The brand was a resounding success, and it became the go-to sneaker for professional and university dance teams.
Angela's baby daddy Sutton Tennyson lost his life back in 2018 after he was gunned down in his driveway.
Vanessa and Angela are Joseph Simmons' oldest children. They have a brother, Joseph Jr., and they all share the same mother, Valerie Vaughn.
Valerie was Joseph's first wife until they separated in 1992. Two years later, the rapper tied the knot with Justine Simmons, and the pair have remained together ever since.
The pair have a total of four kids between them. Their first two children were both boys, Daniel (Diggy) and Russell II (Russy), but their third was a girl they named Victoria Anne.
The girl developed complications halfway into the pregnancy term, but Joseph and his wife decided to welcome the child anyway. Victoria Anne was born via C-section, but she died shortly after.
It was a devastating blow to the couple, with Joseph leaning heavily on his faith and his wife as he sought healing. On the other hand, Justine was more focused on healing her body and heart even as she felt the loss of her child.
They grieved, and one year later, they decided to adopt a child whom they named Miley. Their family blossomed, and some of their kids have grown into parents themselves.
Angela is mom to Sutton Joseph, while Vanessa has a child named Ava Marie Jean— a child she shares with baby daddy Mike Wayans.  
Angela's baby daddy Sutton Tennyson lost his life back in 2018 after he was gunned down in his driveway. His relationship with Angela was already over at the time, but she still felt the loss acutely.
Thankfully, family was there to help smooth out the rough patches, and now the beautiful mother of one is out there living her best life with her child.