See Russell Wilson Cradling His Only Daughter Sienna in This Touching Black & White Photo
In a recent Instagram post shared on his official page, football player Russell Wilson cradled his only daughter Sienna in a breathtaking black and white photo.
Famous Seattle Seahawks quarterback Russell Wilson took to Instagram to share a touching picture of him and his only daughter Sienna. In the heart-melting black and white photo, the father can be seen lovingly cradling his child.
Wilson looked absolutely enamored by his little girl, softly smiling down at her while he held her in his arms. The scene seemed serene as both Wilson and his daughter's face looked relaxed within the black and white shades.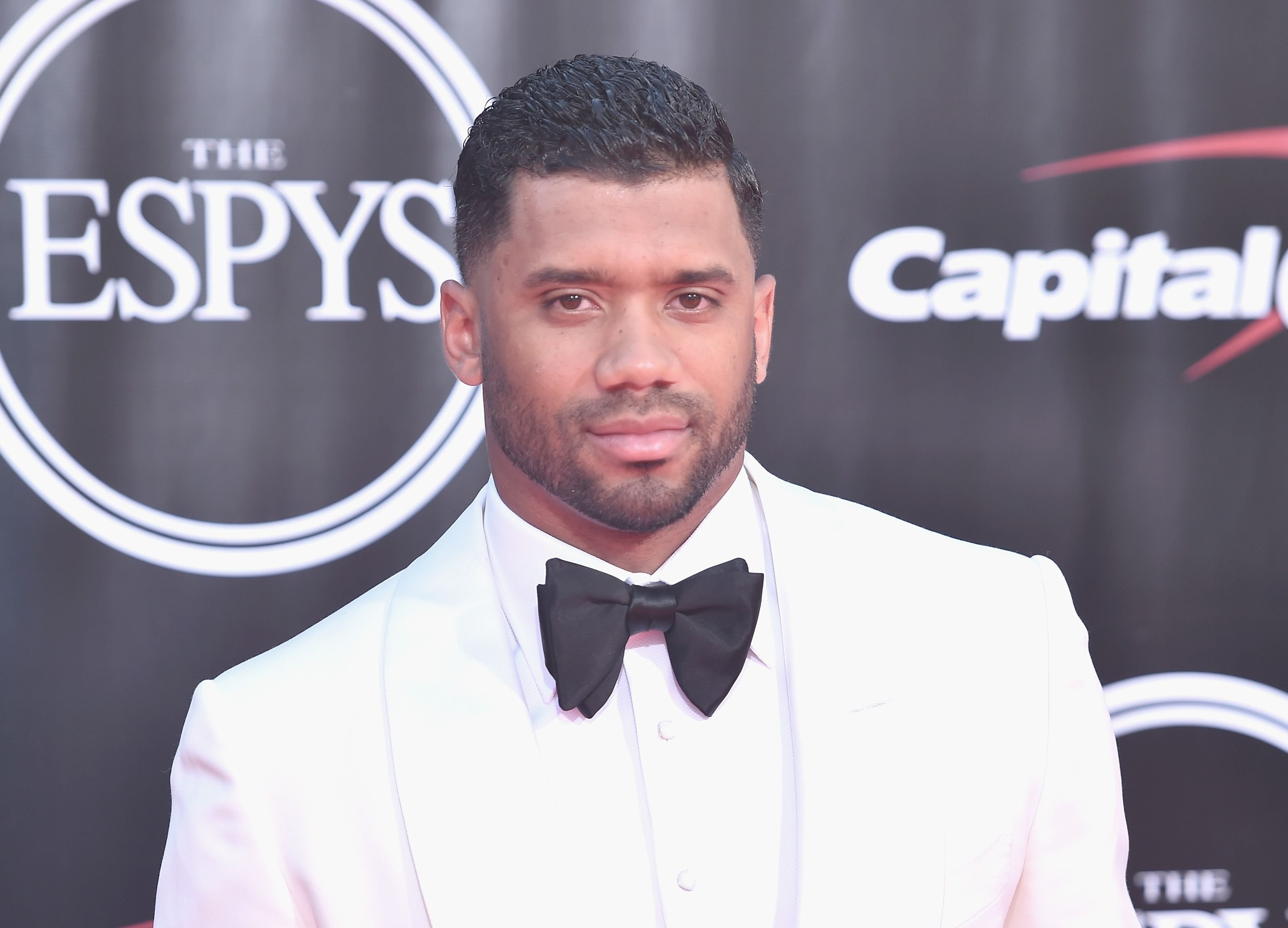 MY BABY GIRL
Both father and child were smiling as they played together in what looks to be a swimming pool, Sienna's striped costume adding to the black and white effect. Expressing his adoration for his child, Wilson wrote the following in the caption: 
"My baby girl. ❤️"
Wilson's silver jewelry shimmered outwards, including his wedding ring which belongs to Ciara who is the mother to little Sienna. The water around the two also lent itself to a glistening essence that shone throughout the picture.
A STRONG BOND
The shot didn't seem put on at all but rather captured a moment in time, the color scheme enhancing the intimate family feeling. The faded background served to enhance the focus on Wilson and Sienna, therefore centering the attention on their beautiful relationship.
Wilson and his wife Ciara welcomed Sienna in 2017.
The comment section was absolutely loving it, with fans and followers remarking on the great bond between the football player and his adorable only daughter. The Instagram share attracted just over 300,000 likes in total.
THE EYE OF THE STORM
Wilson and his wife Ciara welcomed Sienna in 2017, taking to Twitter in order to make a public announcement. Proudly declaring the birth of his baby girl to the world, Wilson wrote the following as his Twitter status: 
"No matter how big the wave, we will always be your calm in the storm."
Strangely enough, his recent Insta-post seemed to embrace this notion as he and Sienna seemed incredibly calm while surrounded by water. Sienna is Wilson's first child while singer Ciara had previously given birth to another child named Future.
Dear Sienna Princess Wilson,

No matter how big the wave, we will always be your calm in the storm.

Love,
Daddy & Mommy. pic.twitter.com/RmUNkHxd5A

— Russell Wilson (@DangeRussWilson) April 29, 2017
BABYS GALORE
Since Sienna's birth, Ciara and the famous sports star have given birth to a baby boy, namely Win. Last year, Wilson shared a video on his Instagram page, this time cradling his adorable little son. 
Many fans and followers commented on how similar the son and father looked. As in the photo with Sienna, Wilson had that same enamored look on his face while smiling down at his baby son.
Speaking about being a father, Wilson exclaimed that beyond the football field, the way a man treats his children is what actually makes him a legend. He stated that he hoped to leave this legacy behind him one day.
Wilson also expressed how grateful he is for his family and how he plays his best game for them. If that doesn't scream super dad of the year, then what does?