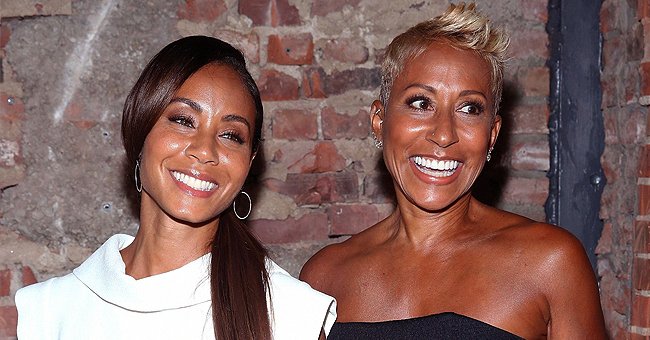 Getty Images
Jada Pinkett Smith Shows 3 Generations of Her Family in a Stunning Photo with Mom & Daughter
In a recent Instagram picture, Will Smith's wife Jada Pinkett Smith showed generations of her family in a stunning photo with her mom as well as her daughter.
Taking to social media, actress Jada Pinkett Smith shared an Insta shot of three generations of her family. The brightly stunning photo Included herself, her mother Adrienne Banfield-Norris, and her daughter Willow Smith.
Encapsulating their legendary status, the three women looked into the camera with a deep sense of confidence. Although they were all dressed in ways that could somehow represent their generational taste, each one was head-to-toe stylish.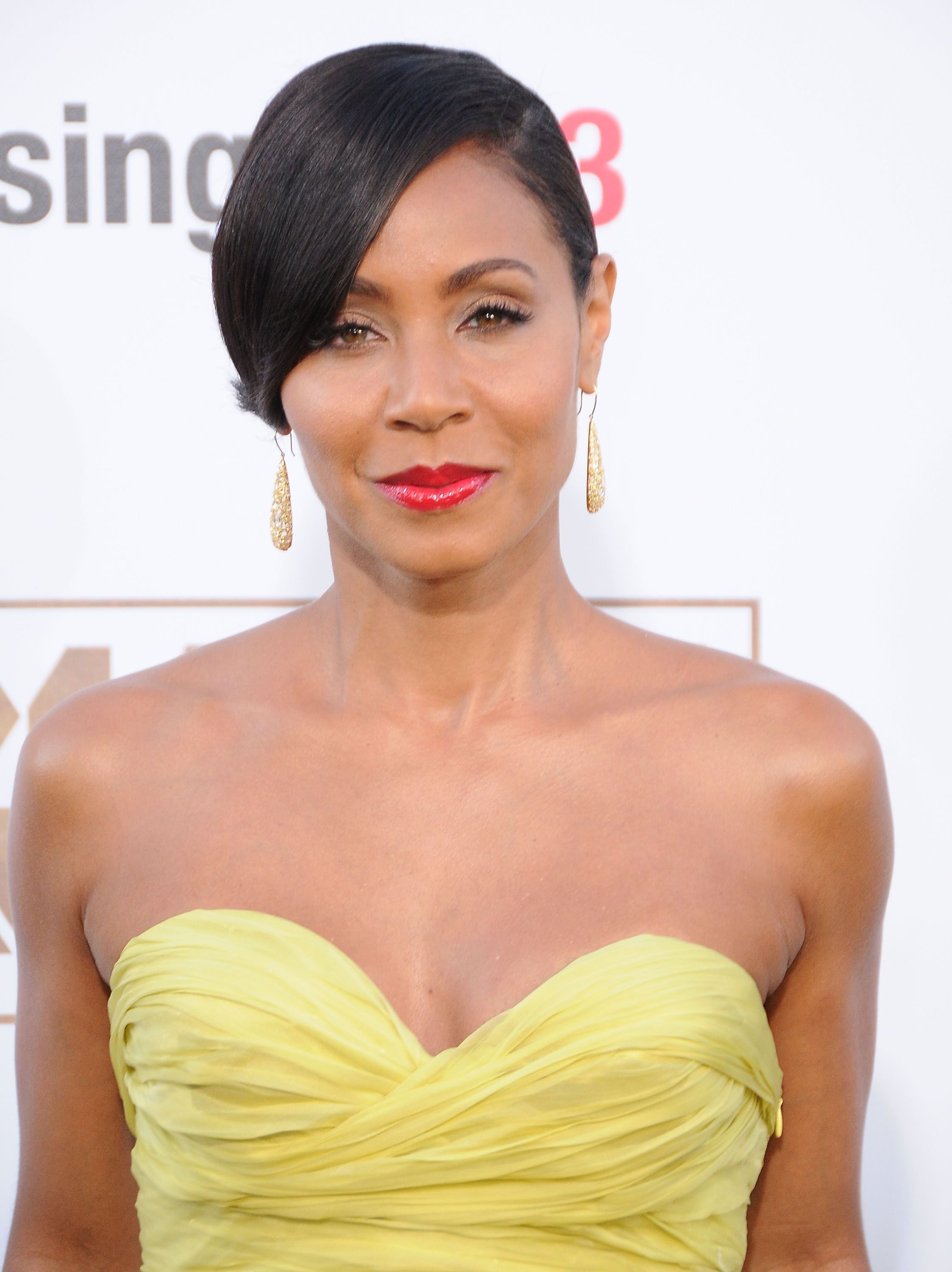 Jada Pinkett Smith arriving at the LAWorld Premiere of Warner Bros. Pictures 'Magic Mike XXL' on June 25, 2015 in Hollywood. | Photo: Getty Images
STRENGTH COMES IN THREES
Jada and her mother looked strikingly similar not only in hairstyle but in the quiet ferocity that seemed to be lurking beneath the surface of both women as well as the young Willow. Captioning the powerful shot, Jada wrote the following:
"That three generational glow✨@rollingstone."
The background was lit with bright orange, as Willow sat in the middle. Her position in the shot as well as the similarity between her clothes and the background seemed to indicate her as a powerful representative of the current generation.
AGAINST THE GRAIN
Although Willow's fashion-sense stuck out as hyper original amongst all three, they all sported signifiers that told stories of ladies living against the grain of their time. Jada and her mom's short hair is one example, defying old gender norms.
Willow also expressed how grateful she is for both her famous parents.
Of course, the young Willow took it a step further, wearing her gorgeous mane up in what appears to be some type of buns, stepping out of the gender construct completely. Adrienne's many piercings also spoke of a rebellious and well-lived past.
NEVER TOO OLD
Not only do these gorgeous women know how to rock the boat, but they also know how to rock their bods. This is perhaps a lesson passed down through the family tree, with Adrienne showing off her rock-hard abs in an Insta post, where she wrote:
"Now looking more than just 'full' in the middle. At 67 this may b my new normal."
Adrienne seems to be a fitness fanatic, posting many pictures of herself flaunting her body or working out at the gym. With a figure like hers, it seems that Jada and Willow do not have to fear the aging process as long as they keep exercising.
A DAUGHTER'S ADMIRATION
Last year, daughter Willow spoke openly about her mother's decision to discuss her marriage in such a public manner. The young woman praised her mom's confidence and decision to do so in such an honest manner.
Jada had previously decided to speak publicly about her controversial relationship with singer August Alsina. Speaking on the "Red Table Talk" show, Willow also expressed how grateful she is for both her famous parents.
Although it seems like Willow's relationship with her parents is generally positive she has expressed grievances in the past about her upbringing. According to the singer, Will and Jada were much stricter with her compared to brother Jaden Smith.
She pegged it down as a general issue within the African-American community. She continued, claiming that there are certain double-standards that mothers within the community hold over their daughters but not their sons.
Please fill in your e-mail so we can share with you our top stories!