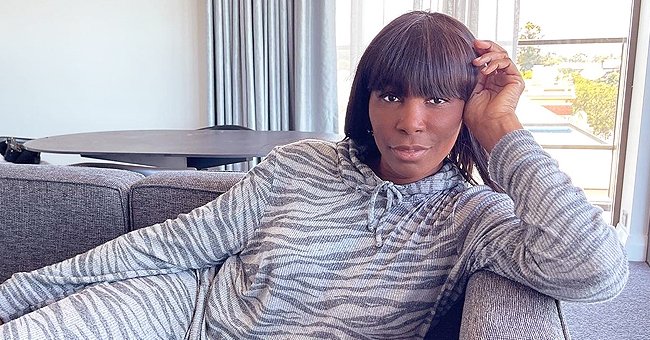 Instagram/venuswilliams
Check Out Venus Williams Rocking a Zebra-Print Outfit as She Relaxes on Her Couch in a New Pic
Venus Williams delighted her fans with a recent photo shared on her Instagram page. The tennis star looked cozy rocking a zebra-print outfit from her clothing line, EleVen by Venus Williams.
Venus Williams is taking the necessary rest and relaxation following her devastating ankle injury during her last game at the 2021 Australian Open tournament in February.
The tennis champion proved she's as stylish on the court as she is while relaxing in her latest Instagram post, where she rocked a cool zebra-print outfit while comfortably sprawled on her couch.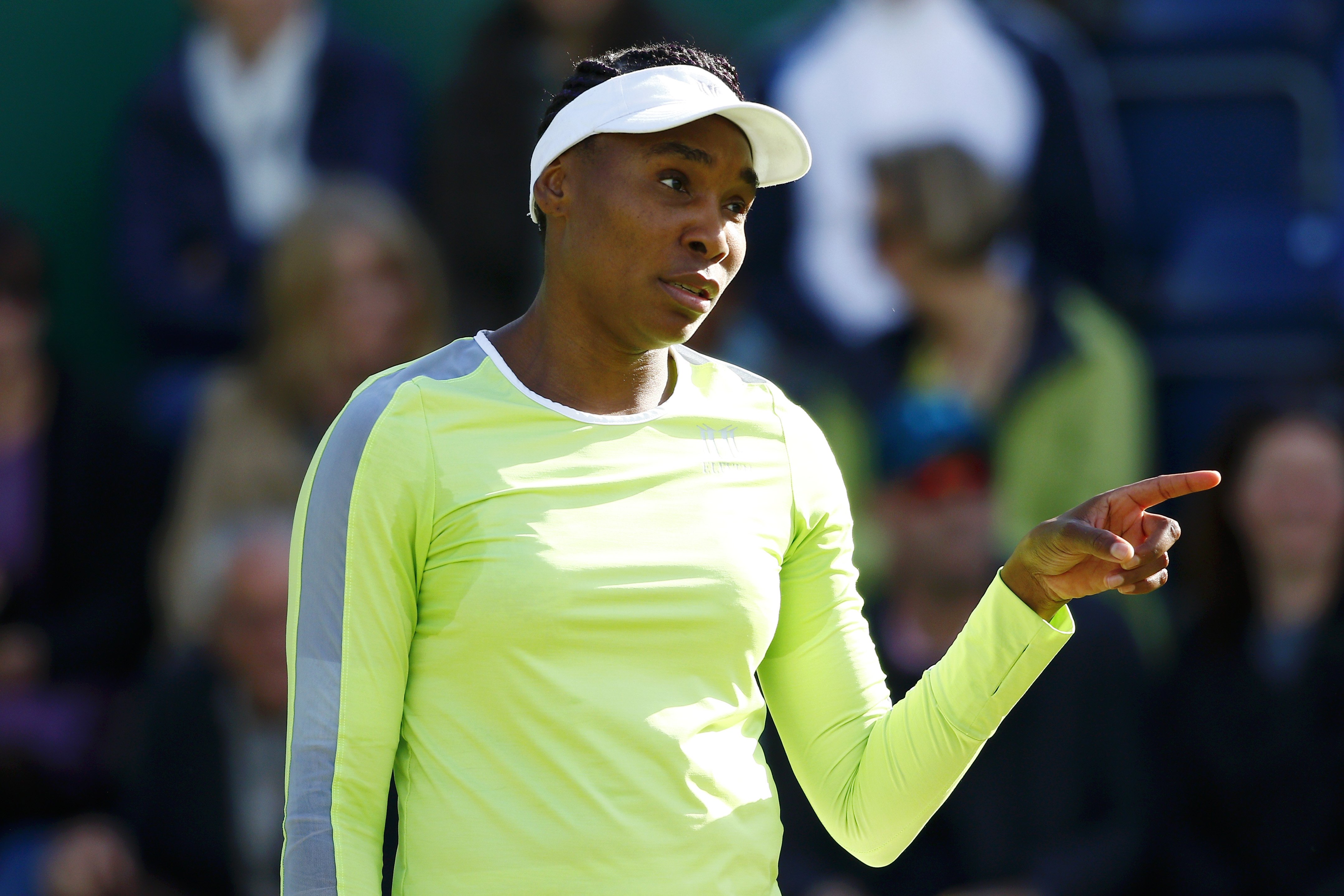 Venus Williams plays at the Nature Valley Classic at Edgbaston Priory Club on June 20, 2019 in Birmingham, United Kingdom. | Source: Getty Images
Venus donned a cozy ribbed two-piece outfit from her clothing label EleVen by Venus Williams, which featured a loose-fitting hooded sweater and matching pants. Her hair was thrown back with a blunt-cut bob covering her forehead.
Fans of the seven-time Grand Slam champion immediately filled her comments section with expressions of adoration and praise for her casual-chic style. One fan gushed, "literal queen," while another commented, "She's everything."
Venus' trendy and stylish brand is one of her many businesses, but her biggest passion is still tennis, a sport she has played professionally since she was 14 years old. Her younger sister, Serena Williams, followed soon after.
Venus and Serena had played each other a total of 31 times with Serena leading on the scoreboard.
The women were introduced to the courts by their father when they were just children, but their names have become synonymous with tennis over the years.
Venus and Serena, who have both held first place rankings in women's tennis, have set major records together and separately. As much as they are partners, with 14 doubles majors together, they are also each other's rivals on the courts.
The sisters first went head-to-head in 1998, where Venus beat Serena in a second-round match of the 1998 Australian Open, thus beginning their 23-year-old rivalry.
By August 2020, Venus and Serena had played each other a total of 31 times, with Serena leading on the scoreboard with 19 wins over her elder sister's 12. Despite always playing to win, the sisters always motivate and root for one another.
Regardless of the outcomes, one thing remains clear, win or lose, Venus and Serena are each other's biggest fans, and they have never allowed their court rivalry to get in between their close relationship.
Venus and Serena have been by each other's side for all the big moments, including Serena's wedding and the preceding girls' weekend getaway in New York City in November 2017.
Besides each other, the Williams sisters also have plenty of love and support from their other sisters, Isha and Lyndrea Price. One of their sisters, Yetunde Price, was sadly killed in a gun shooting in 2003.
Please fill in your e-mail so we can share with you our top stories!