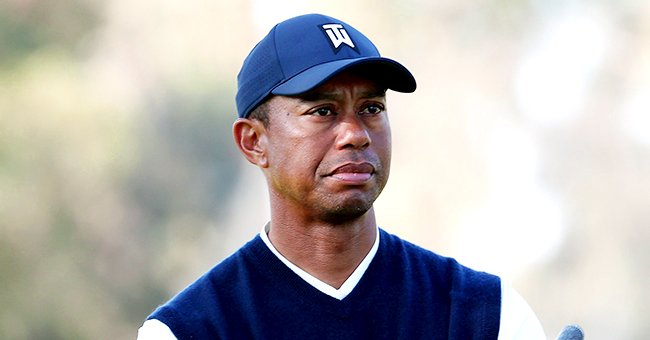 Getty Images
Hollywood Life: Tiger Woods Doesn't Want His Kids to See Him Hurt in Hospital after Car Crash

Following his harrowing car crash, Tiger Woods is reportedly recovering and is looking forward to spending time with his two children, although he does not want them to visit him at the hospital.
Golf star Tiger Woods is recovering from serious injuries he suffered in a single-car crash on February 23 in Los Angeles. According to Hollywood Life, Woods does not want his kids to see him in hospital.
However, he cannot wait to spend time with his daughter Sam and son Charlie when he gets discharged. The 45-year-old is recovering at Cedars-Sinai Medical Center in LA.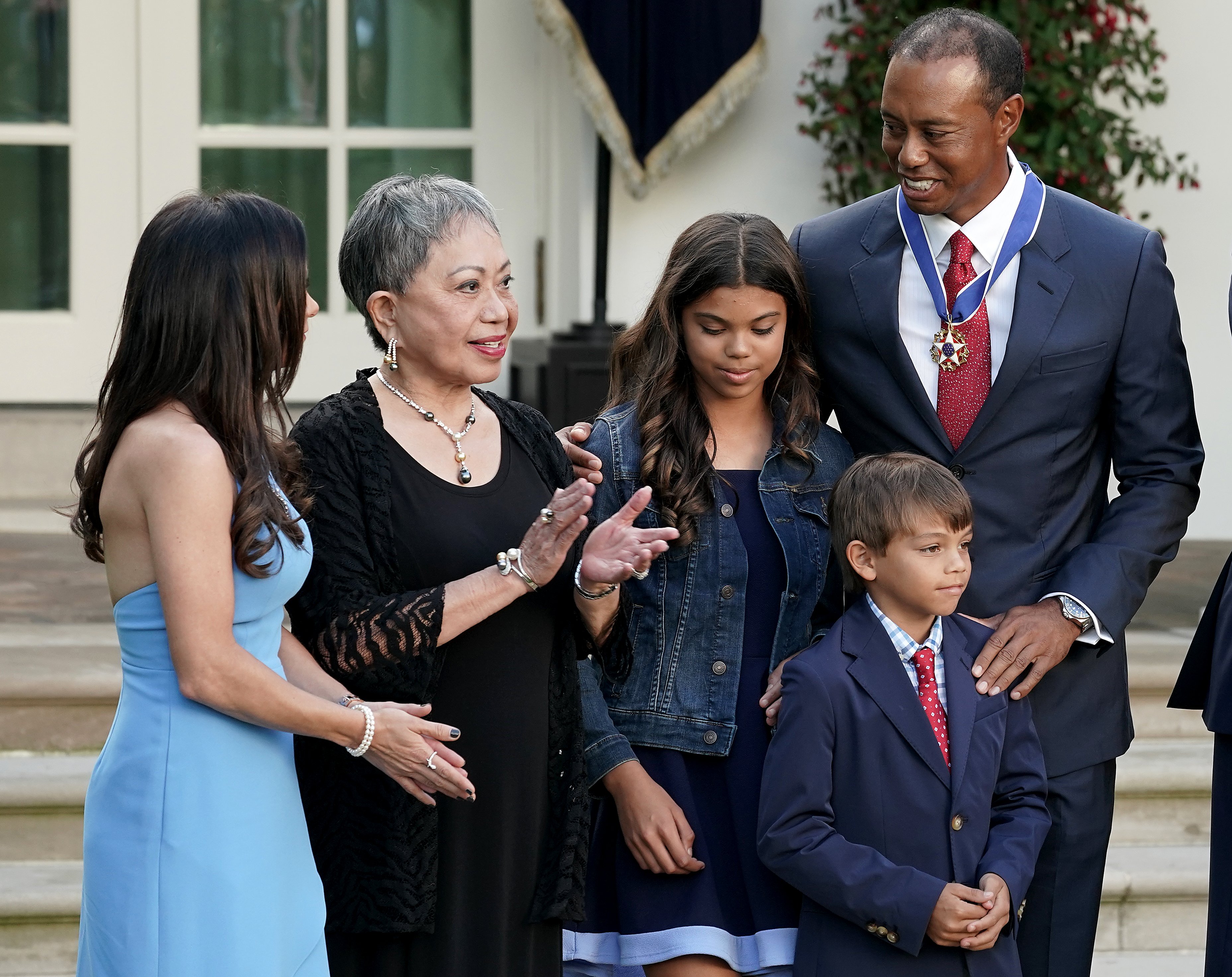 Tiger Woods and his family during his Medal of Freedom ceremony in the Rose Garden at the White House in 2019 | Photo: Getty Images
WOODS AND HIS KIDS
Woods was transported to Harbor-UCLA Medical Center at first, where he underwent emergency surgery. On February 25, he was reportedly moved to Cedars-Sinai, where he continued to receive orthopedic treatment.
According to an insider close to him, he has been in contact with his kids and is okay with them staying with their mom Elin Nordegren, his ex-wife, in Florida. Woods reportedly feels that it may be too much for the kids to see him in that state.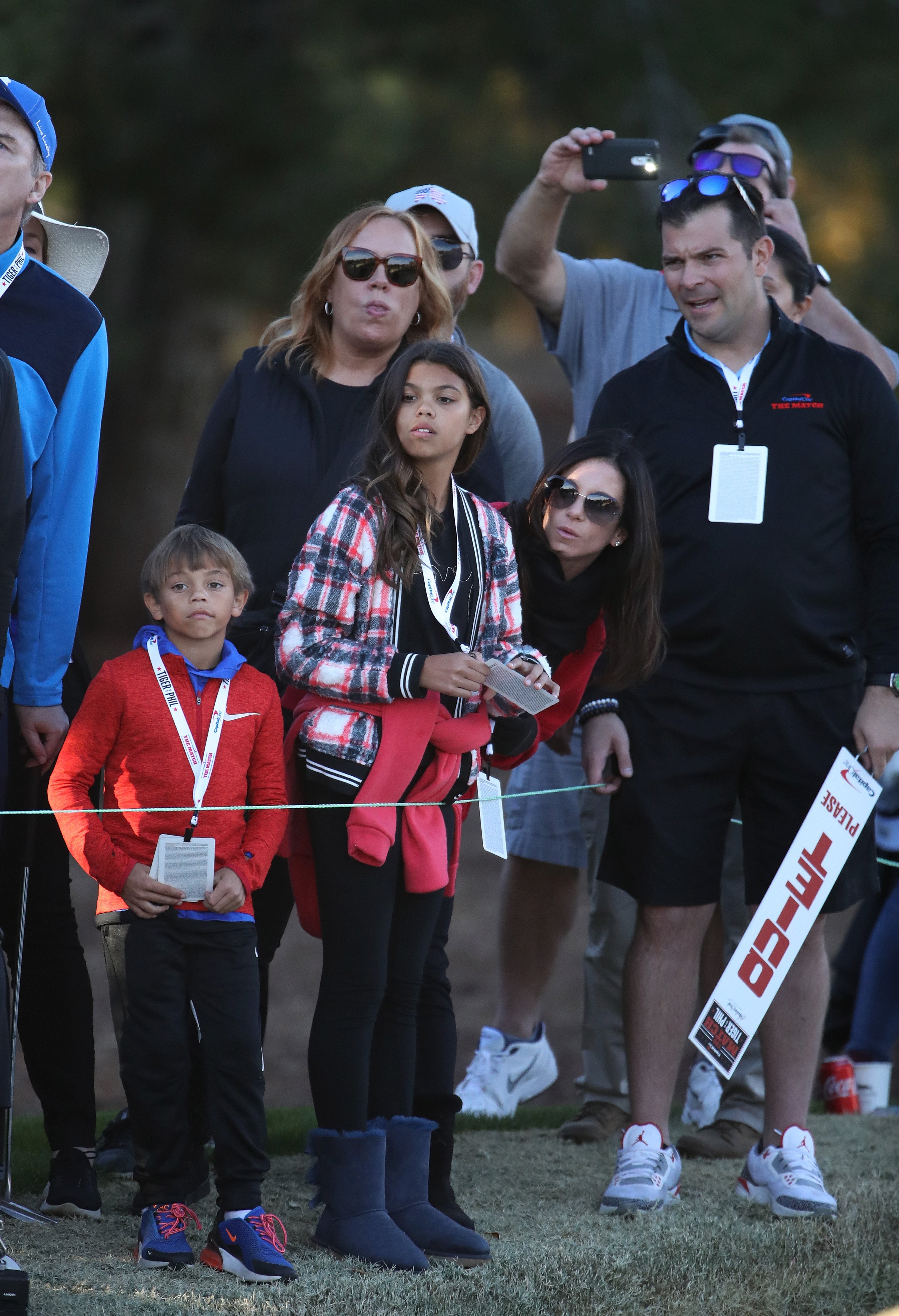 Erica Herman, Tiger Woods, and his children Sam and Charlie look on during The Match: Tiger vs Phil at Shadow Creek Golf Course on November 23, 2018 in Las Vegas, Nevada | Photo: Getty Images
Woods reportedly reassured the kids that he's getting better each day and everything will be alright. The source added that everyone is taking things one day at a time.
The golfing icon also does not want to expose his children to the media formed outside the hospital since he got transferred. He does not want them to be photographed by the paparazzi lined up outside the facility.
IMAGES OF HIS KIDS EMERGE
Although he might be trying to protect them from media coverage, it could not be avoided. The first photos of his children in Florida have reportedly surfaced.
The photos emerged after the news of his car accident made news headlines. The 13-year-old girl and 11-year-old boy were pictured with their mom on February 27.
Nordegren was also holding her 17-month-old baby Arthur while pictured at a park in Palm Beach, Florida. The soccer outing happened when Woods was healing from the multiple injuries that he sustained.
WOODS OPTIMISTIC AFTER CAR CRASH
Following his successful surgery, he was reportedly in good spirits. At the time of the accident, his car was traveling downhill when it struck a sign in the center divider, sheared through a tree, and landed in the bush alongside the road with major damage.
First responders on the scene had to use tools to rescue Woods from the vehicle, which had flipped repeatedly. He was rushed to the hospital after that.
WOODS CONDITION AFTER BEING RESCUED
The Masters champion was reportedly found conscious and stable when he was removed from the car. Deputies did not notice any signs of impairment when they arrived at the scene.
The cause of the car wreck is still under investigation. A Los Angeles County Sheriff, Alex Villanueva, stated that accidents are not uncommon in that area because of downhill slopes and curves on the road.
Please fill in your e-mail so we can share with you our top stories!