RHOA's Kenya Moore Looks Unforgettable Showing Slim Figure in a Tight off-Shoulder Beige Dress
Reality star Kenya Moore looked absolutely unforgettable as she flaunted her slim figure on Instagram in a tight off-shoulder beige dress. 
Kenya Moore took to her Instagram account where she unabashedly shared three gorgeous photos of herself in a beige dress. She wasn't afraid to show off her skinny body in the off-the-shoulder and figure-fitting dress.
All three stunning photos looked absolutely gorgeous, with two full-body shots and one close-up. In every single snapshot, the actress, producer, and author looked intensely confident as she posed in powerful yet elegant stances.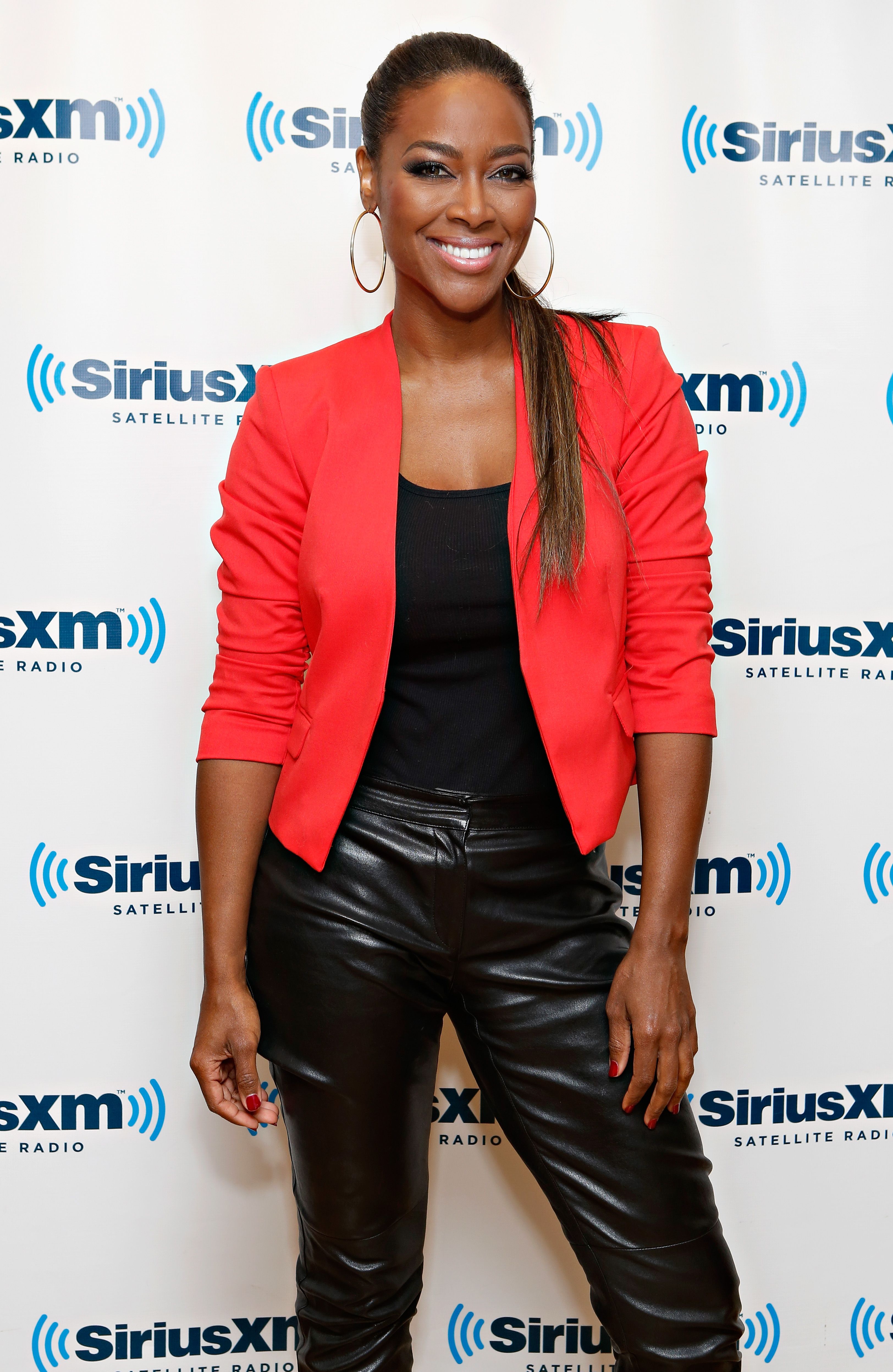 THAT BODY THOUGH
The low-cut bust and tight-fitting dress and two full-body shots certainly showed off the gorgeous actress's hourglass shape. Comments poured into the post, with one fan writing the following complimentary remark:
"Beautiful this dress was made perfectly for you😍gorgeous!!!!❤️❤️❤️."
Both pictures received a ton of likes with one attracting just over 39,000 and the other one just touching over 78,000. Considering her beauty and confidence, Moore would probably be unsurprised at this amount of positive attention.
THAT FACE THOUGH
Not only does Moore have a perfect body - but she also has a stunning face with hair to die for. In the close-up shot, the light fell perfectly on the celebrity's features, highlighting her beautiful skin tone and luxurious mane. 
Moore recently opened up about her divorce from Marc Daly.
The close-up also made it easier for the viewer to feast their eyes on her beautiful jewelry with golden loop earrings that brought out her glowing complexion. The public absolutely adored this snapshot, with it receiving just over 47,000 likes.
QUARANTINE WEIGHT
As anyone can tell from her Instagram page, Moore has a rocking body. Co-star Cynthia Bailey must have noticed this as well because she admitted that Moore inspired her to lose the extra weight she had gained during the quarantine.
Baily stated that said had Moore also gained weight- around 20 pounds -similar to her own weight gain. However, she continued, her co-star is much more inclined towards exercising and fitness and that's why she found it easier to lose weight.
Moore herself wasn't shy to admit that she did indeed gain quite a bit of weight during the quarantine period Sharing a selfie brimming with body positivity, the reality star stated that she didn't care too much about the extra pounds.
DIVORCE DRAMA
Moore recently opened up about her divorce from Marc Daly. She expressed confusion surrounding their actual relationship status but said she was very concerned about Brooklyn, saying that their daughter is her main priority.
In January this year, Daly also spoke about their divorce to the public. He stated that he will always have a place in his heart for Moore and that he is positive about their upcoming co-parenting journey.
Moore obviously loves and cares for her daughter very much, which is echoed in her concern for her during the divorce proceedings. She also loves to spend some quality time with Brooklyn, celebrating Juneteenth with her last year.
Juneteenth exists for American-Americans to honor the eventual freedom of slaves in America. Moore celebrated this day with her daughter as well as her friend Eva Marcille who brought her child along as well.