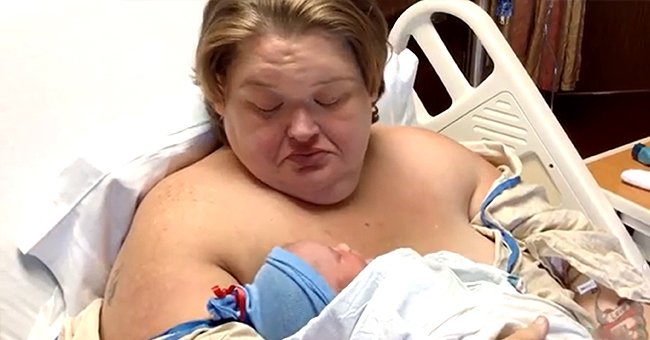 Instagram/TLC
'1000-LB Sisters' Star Amy Slaton on Having More Kids Months after Welcoming Her First Child
With her first son Gage now 3 months old, Amy Slaton has revealed that she would like to expand her family even further and hopefully have a girl.
Amy Slaton isn't done with having children just yet, as she revealed in an interview with Hollywood Life, she would like one more baby. The "1000-LB Sisters" star recently had her first child, Gage.
Three months into parenthood and the reality star can already confirm that she wants to expand her family with her husband Michael even further.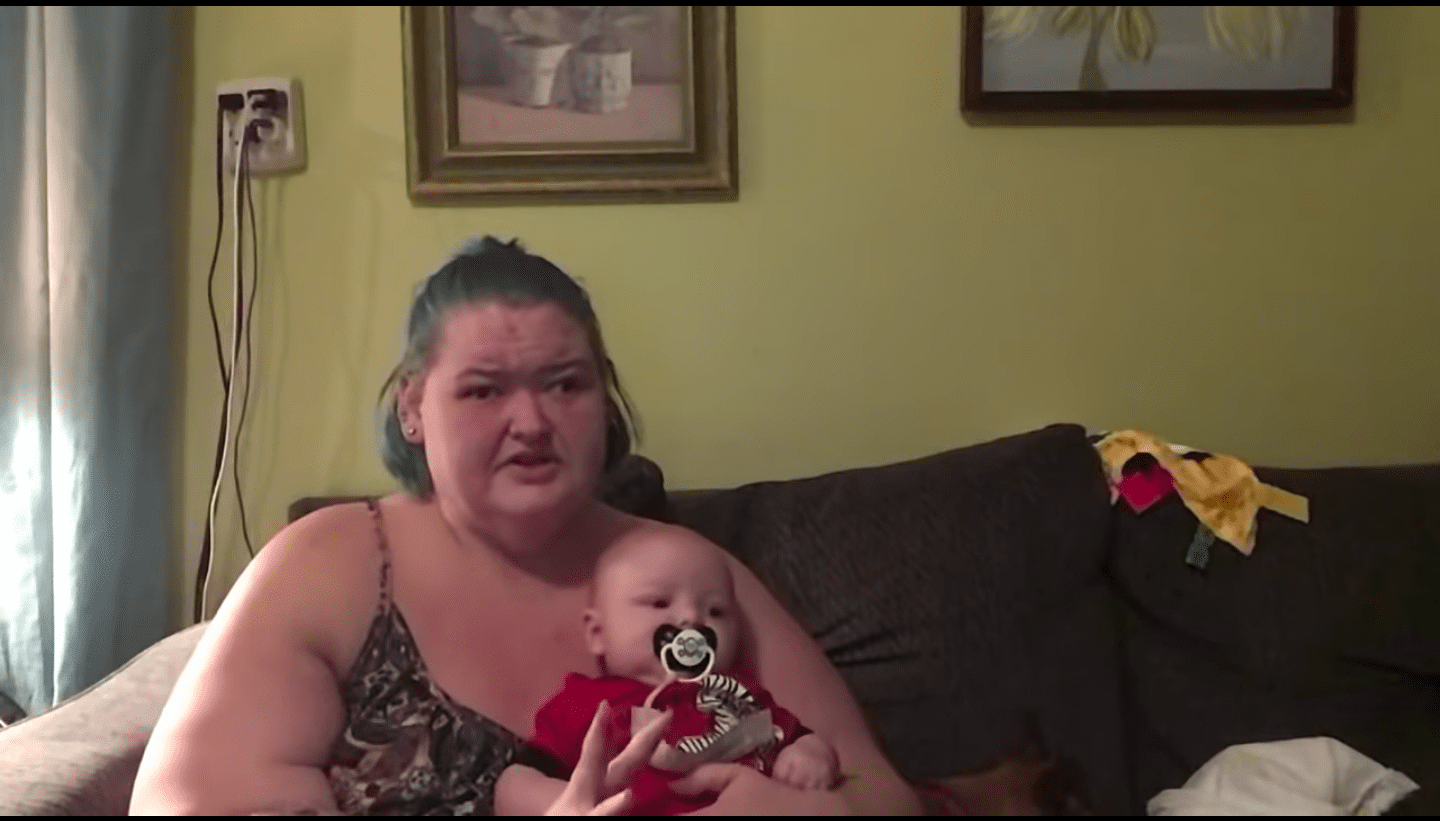 Amy Slaton holding her baby Gage in a video uploaded to her channel on March 2, 2021 | Source: YouTube/ Amy Slaton-Halterman
HOPEFULLY A GIRL
Slaton has been enjoying motherhood as she has recovered from the C-section and is fully embracing life with baby Gage. Despite Gage only being 3-months-old, the reality star is thinking of another addition to her family.
During her interview, Slaton revealed that she is open to welcoming another baby into the world, balancing out the family, and having a little girl. She said:
"Yes, we want one more baby. We are hoping for a girl. Mike's mom doesn't have a granddaughter."
JOURNEY TO PREGNANCY
Slaton's journey to motherhood wasn't an easy one. She underwent bariatric weight loss surgery, and despite her doctor advising her to wait up to two years before becoming pregnant, a few months later, she was expecting.
Slaton's biggest motivator for losing weight in the first place was to enable her to carry her own children.
The "1000-LB Sisters" star was ecstatic to find out that she would be a mother and felt that she was ready for that next stage in life, all documented by TLC so that fans can follow her story.
AIRED ON THE SHOW
Knowing that Slaton was pregnant, TLC fans have been waiting on news that the little one has arrived, and the new episode of the show, which aired on March 1, 2021, showed Slaton's emergency c-section, which took place in November last year.
Although the new mom couldn't cuddle her newborn right away, she was able to catch the first glimpse of the healthy baby. Gage was taken to the nursery because his sugar was low when he was born. Slaton shared on the episode:
"I just got out of [the] recovery room and Gage is in the nursery because his sugar was 24 — they want it at 50."
WORRIED SISTER
Slaton's sister and co-star of the hit reality show "1000-LB Sisters", Tammy was initially worried when she found out about the exciting news that she would be an aunt.
Tammy and her sister have been on a weight-loss journey together, which warranted her concerns for Slaten's health while carrying her son for 9 months.
Tammy was able to celebrate alongside her sister, whose biggest dream in life was to become a mother and a support system that kept Slaton accountable for extra weight-gain during her pregnancy.
Slaton's biggest motivator for losing weight in the first place was to enable her to carry her own children and take the journey towards motherhood which proved that her surgery and hard work were worth it in the end.
Please fill in your e-mail so we can share with you our top stories!