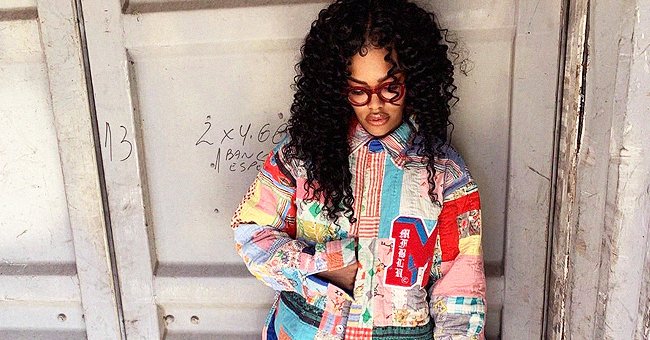 Instagram/teyanataylor
Check Out Teyana Taylor's Beautiful Wavy Hair as She Poses in a Stylish Jacket & Red Pants
R&B songstress Teyana Taylor privileged her followers on Instagram with a glimpse of her luscious wavy locks as she modeled in a fashionable jacket and snazzy red pants.
Teyana Taylor is fresh and youthful as she posed on her social media feed recently dressed in a funky multicolored outfit. Taylor boasts 12 million followers on Instagram.
Taylor donned a brightly colored hipster jacket paired with red cargo pants. She had red and white sneakers that complemented the coat perfectly with round "Harry Potter" style glasses.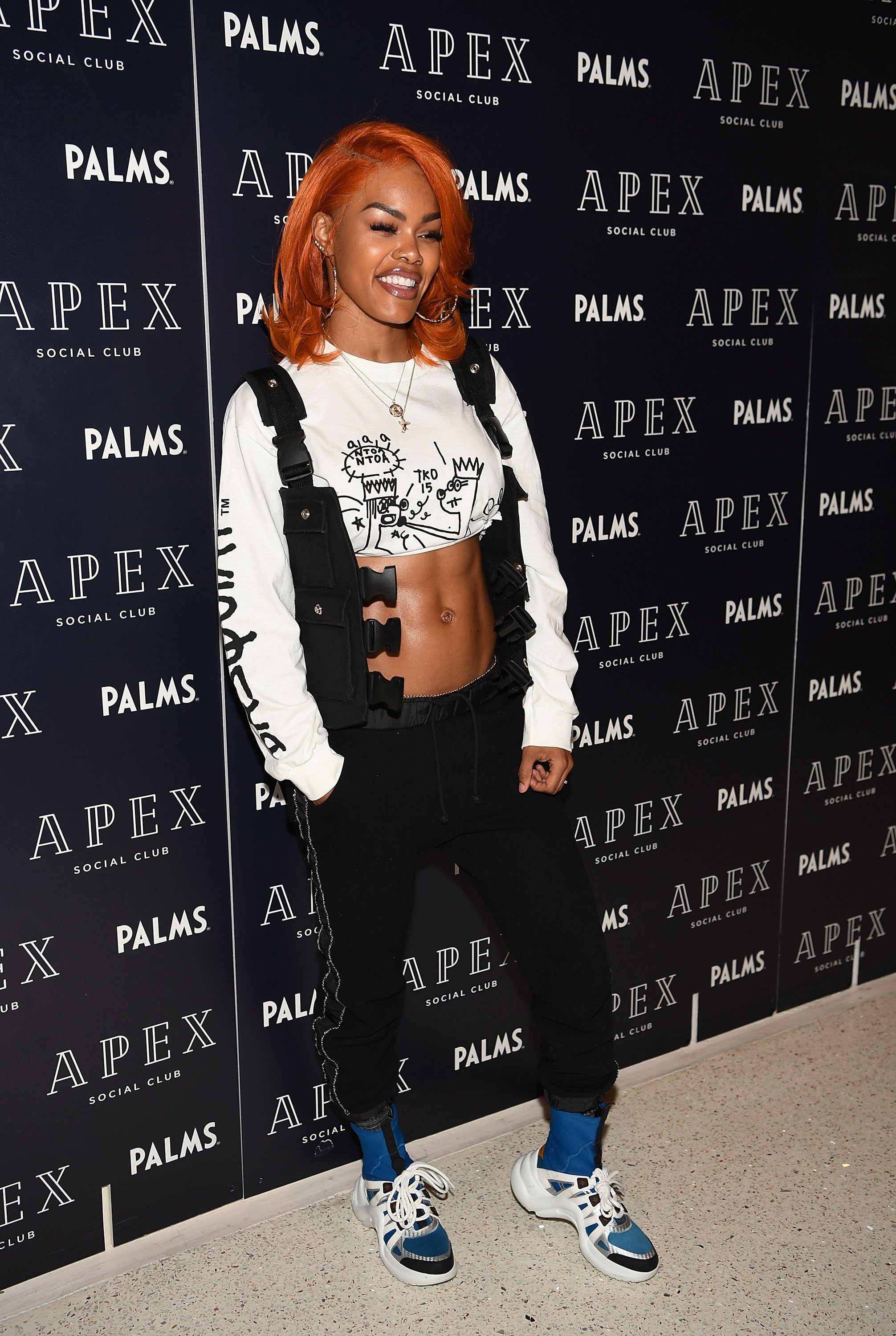 Teyana Taylor at APEX Social Club Aat Palms Casino Resort, 2018 in Las Vegas, Nevada | Source: Getty Images
Taylor posted a series of images that captured the look. She tried different angles and poses which showcased her quilted jacket and mane of flawlessly shaped curls.
The post received a massive 325 thousand likes on Instagram, while several followers complimented Taylor on the trendy outfit. She titled the caption of her post humorously, saying:
"Bought ah couple containers cause you can't box me in!"
Taylor often flaunts her stylish co-ordinated outfits with her followers. On Valentine's Day this year, she dressed fiercely in fireman red leather complete with heart-shaped sunglasses.
She also set spirits soaring when she revealed a few behind-the-scenes photos from a collection she had done with PrettyLittleThing wearing a black bra, trousers, and a black hat.
Taylor coincidentally gave birth to both her children in the bathroom of her home.
Taylor is known for her racy looks which favor 90s themes. The singer first made waves when she featured on MTV's "My Super Sweet 16" in February 2007 and arrived at her lavish party in an adult-sized Barbie box.
She also starred in Kanye West's music video for "Fade," which premiered at the 2016 VMAs, leaving everyone quite speechless at the steamy performance. Taylor is also a mom and welcomed her first child in 2015. She said:
"Welcome Iman Tayla Shumpert Jr. Mommy carried you. Daddy delivered you."
Taylor married Iman Shumpert, the Cleveland Cavaliers basketball player, in 2016. She also coincidentally gave birth to both her children in the bathroom of her home. Her eldest Junie made headlines in 2015 when her dad delivered her at home.
Ironically on Labor Day last year, the couple's second child, Rue Rose, was also born in Taylor's bathroom. It was the day before Taylor's baby shower, but Rue couldn't wait.
The newest addition to their nuclear family was born via a water birth and looked like she was almost immediately ready to explore her new world. Taylor had revealed that she was pregnant in June.
Her first child Junie and her husband were both present in the music video of her latest single, "Wake Up Love," which was released last year. Taylor also had a brief acting stint.
Please fill in your e-mail so we can share with you our top stories!