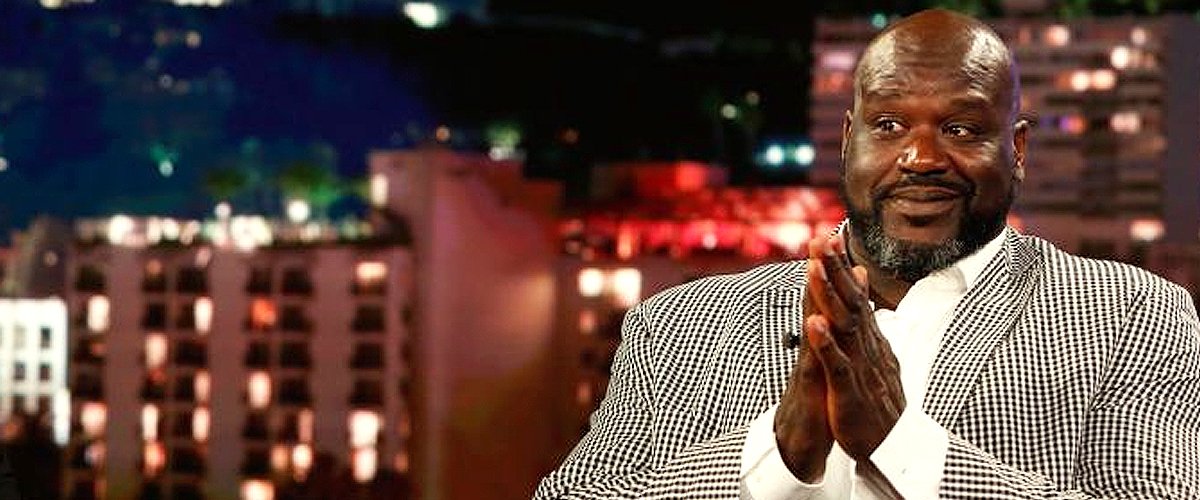 GettyImages
Shaquille O'Neal's Tough Road to NBA Olympus — from College Dropout to Hall of Fame
NBA superstar Shaquille O'Neal is an unforgettable legend in NBA history today. His path to such fame and recognition was, however, not a smooth one. Take a look at his journey to success.
Shaquille O'Neal is a name that is known and respected throughout the basketball universe and far beyond. Before his retirement in 2011, O'Neal was one of the most dominant players in the NBA.
He took his teams to great heights and helped them win NBA Championships and Olympic gold. Many would aptly refer to him as a legend in more ways than one.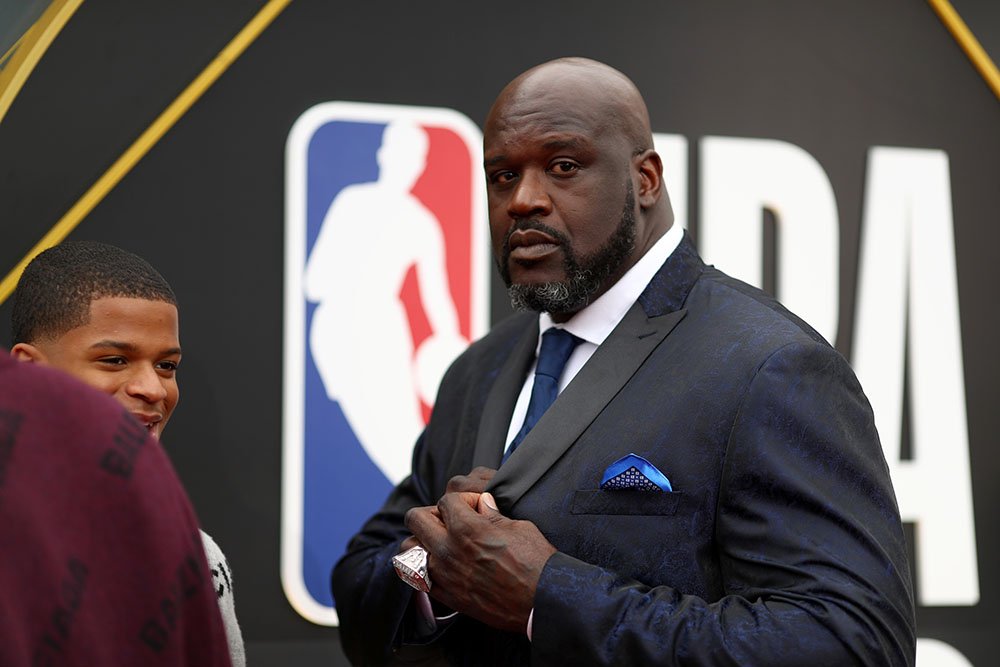 Shaquille O'Neal attends the 2019 NBA Awards presented by Kia on TNT at Barker Hangar on June 24, 2019 in Santa Monica, California. I Image: Getty Images
So, how did O'Neal become such a great basketball player? He has had an intriguing journey to greatness, and his path to fame was as inspiring as it was challenging. Learn all about his tough road to becoming an NBA legend from his humble beginnings.
THE BOY NAMED SHAQUILLE
On March 6, 1972, Shaquille was born in Newark, New Jersey, to his mother, Lucille O'Neal. Unfortunately, his father soon abandoned him and his mother. When he was three years old, Lucille married Shaquille's stepfather, Army Sgt. Philip Harrison. Lucille.
Shaq eventually met his biological father decades later after growing up with Harrison. In 1989, the NBA star graduated from Texas, San Antonio's Cole High School, after the family was transferred from a base in West Germany's Wildflecken.
Even when he was growing, young Shaquille was different from other kids. At 6 feet 10 and a hefty 250 pounds, he easily towered over classmates and nearly everyone else.
Watching her boy grow, Lucille knew that he was different. The proud mother, who had her son when she was just a teenager, opened up about raising him to be the great man he is. She said to Today's Sheinelle Jones:
"Being young, unwed — you have no business with a child. But when God allows you to bring a child into the world, pieces start to come together."
Lucille admitted that her teenage self had no idea what she was doing, but still, she knew there was something undeniably special about her and her son. She was not wrong.
BEGINNING OF A LEGACY
From his high school days, Shaquille already showed tremendous passion and skill in basketball. Even though he was not regarded as a premier center at the time, he still managed to push his team to a 32-1 record during his junior year.
After high school, the young star enrolled in Louisiana State University and bagged an average of 13.9, 12 rebounds, and blocked 115 shots points in his first season. This was a Southeastern Conference record.
From there on, Shaquille continued to push limits, break records, and amaze millions. In 1991, he was named College Player of the Year. In 1991 and 1992, he was named a unanimous first-team All-American. Here, his true journey to fame began.
SHAQUILLE AND THE NBA
After junior year in college, Shaquille, who prided himself in his schoolwork with an impressive 3.0 GPA, dropped out. Albeit it was for a good cause, pursuing an NBA career, it was a sticky dilemma.
In an interview with Scoop B Radio, the basketball icon's mother opened up about an interesting deal they made when he decided to drop out and build an NBA career. She said:
"He needed to finish his college education; however, when the opportunity presented itself for him to go into the NBA, we didn't want him to miss an opportunity."
Thanks to a supportive mother, Shaquille O'Neal's education did not suffer under the weight of his basketball journey. Indeed, many were excited to see the almighty Shaquille O'Neal's NBA career take off, but his mother continued to look at the bigger picture.
In 2006, five years before he got a doctorate degree after many years of balancing online classes and hooping on the court, the athlete finally bagged his college degree in 2000, eight years after his unforgettable NBA draft with the No.1 overall pick.
By this time, Shaq was already a force in his sport. Shaquille O'Neal's teams included the Orlando Magic, Miami Heat, and the Phoenix Suns. From 1996 till 2004, fans thoroughly enjoyed the Shaquille O'Neal-Lakers tenure.
There were seldom any basketball enthusiasts who took a look at Shaquille O'Neal's stats without feeling a rush of excitement. The man was a natural!
In 2012, Shaq surprised many once again when he graduated from Barry University, Florida, with a doctorate degree in education focusing on organizational learning and leadership.
During his graduation, he thanked his mother for always emphasizing the importance of education. In 2011, Shaq officially retired after spending his last 19 seasons with the Boston Celtics.
Nearly a decade after, the famous basketball player, Shaquille O'Neal shocked fans when he revealed that he did not always dream about becoming an NBA legend.
He reportedly revealed the singular defining moment in his childhood that inspired his passion — watching Julius Erving play when he went to Madison Square Garden with his father.
Over the years, it has been incredible for basketball lovers all around the world to see the little boy who had a big dream become an amazing man with his dreams achieved and then some. Shaq is truly sensational!
Please fill in your e-mail so we can share with you our top stories!