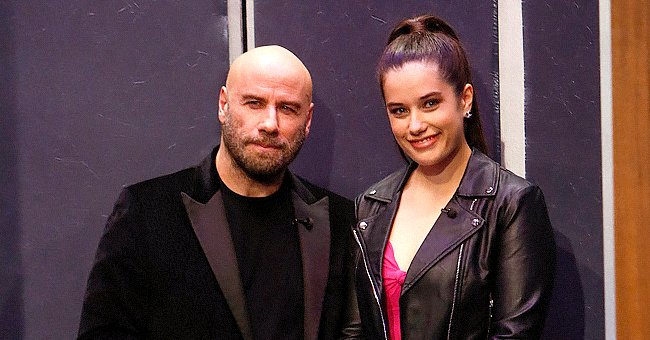 Getty Images
John Travolta Flies Private Plane with Daughter Ella on Board — See the Breathtaking Sunset Views
A video recently shared by acclaimed actor John Travolta shows him flying his private plane with his daughter Ella on board. Witness the most beautiful sunset.
On March 4, John Travolta shared a video taken when he took Ella on a ride on his private plane. In the caption, the actor wrote: "Sunset flight." He credited Ella for the clip.
The video, which already amassed more than 358,000 views, provides a stunning view of the sunset. A beam of sunlight shines through the opening for a breathtaking moment.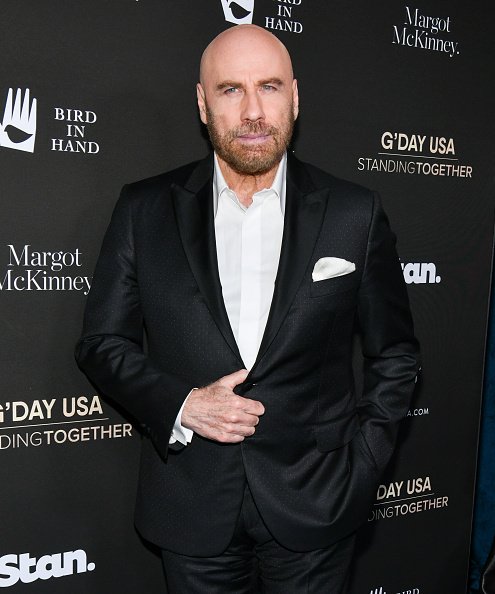 John Travolta on January 25, 2020 in Beverly Hills, California. | Photo: Getty Images
In a post to her own Instagram account, Ella captioned the video she uploaded: "The sunset on todays flight with @johntravolta was so beautiful! [sic]"
Meanwhile, the sunset view was spectacular not only for Travolta and his daughter Ella but also for the fans who saw their videos. One amused person commented: "Beautiful view, enjoy!"
Travolta shares Ella with his late wife, Kelly Preston. Ella's older brother, Jett Travolta, passed away in 2009. Jett suffered a seizure while vacationing in the Bahamas.
In November 2010, Travolta and Preston, who exchanged their wedding vows in 1991, welcomed their third child, son Ben, to their family. Travolta now lives in the Ocala area with Ella and Ben.
Last month, Travolta and Ella were the stars for Scotts Miracle-Gro's ad campaign.
Their estate has five beautiful bedrooms, five-and-a-half bathrooms, large living areas, and a great backyard with a pool. There are also multiple balcony patios on the property.
Given the actor had his private pilot's license by the age of 22 and had flown countless kinds of planes ever since it is less surprising he built an airport in his backyard.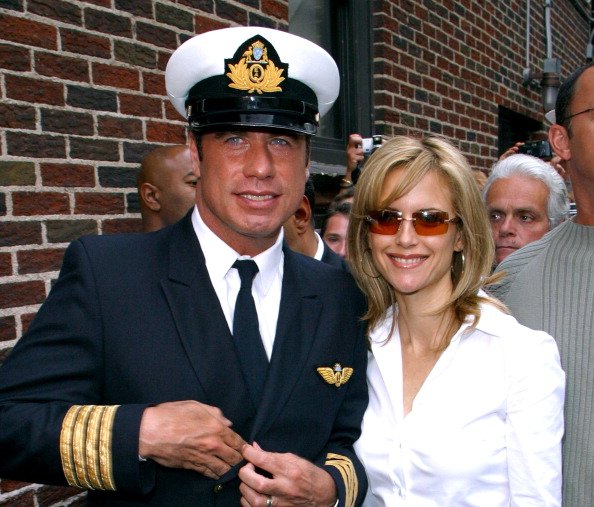 John Travolta and Kelly Preston on August 28, 2002 at Ed Sullivan Theatre in New York City, New York, United States. | Photo: Getty Images
Meanwhile, in November 2019, Travolta shared a photo of his son Ben riding a shotgun on a Qantas plane. Ben wore a pilot's cap as he sat in the pilot's seat next to his friend.
In the caption of the adorable picture, Travolta wrote that Ben is taking his place, alluding to his long-standing ambassadorship with the Australia-based carrier.
Besides being a licensed pilot, Travolta is an ambassador for Qantas since June 2002. The actor took part in Qantas' Spirit of Friendship tour in support of travel after 9/11.
Last month, Travolta and Ella were the stars for Scotts Miracle-Gro's ad campaign. They did the "Grease" dance together, originally performed by Travolta and his co-star Olivia Newton-John.
Please fill in your e-mail so we can share with you our top stories!