Viewers Demand Meghan and Harry Be Stripped of Their Royal Titles Following Tell-All Interview
The Duke and Duchess of Sussex have shaken up the Royal status and caused an uproar following their no-holds-barred interview with media mogul Oprah Winfrey.
Viewers shared mixed reviews following Prince Harry and Meghan Markle's sit-down interview with television host Oprah Winfrey. Twitter users took to the platform to share their thoughts about the controversial interview.
CBS TV took to Instagram to promote the TV special, "You can now watch CBS presents Oprah with Meghan and Harry: A Primetime Special on cbs.com and the CBS app. #OprahMeghanHarry."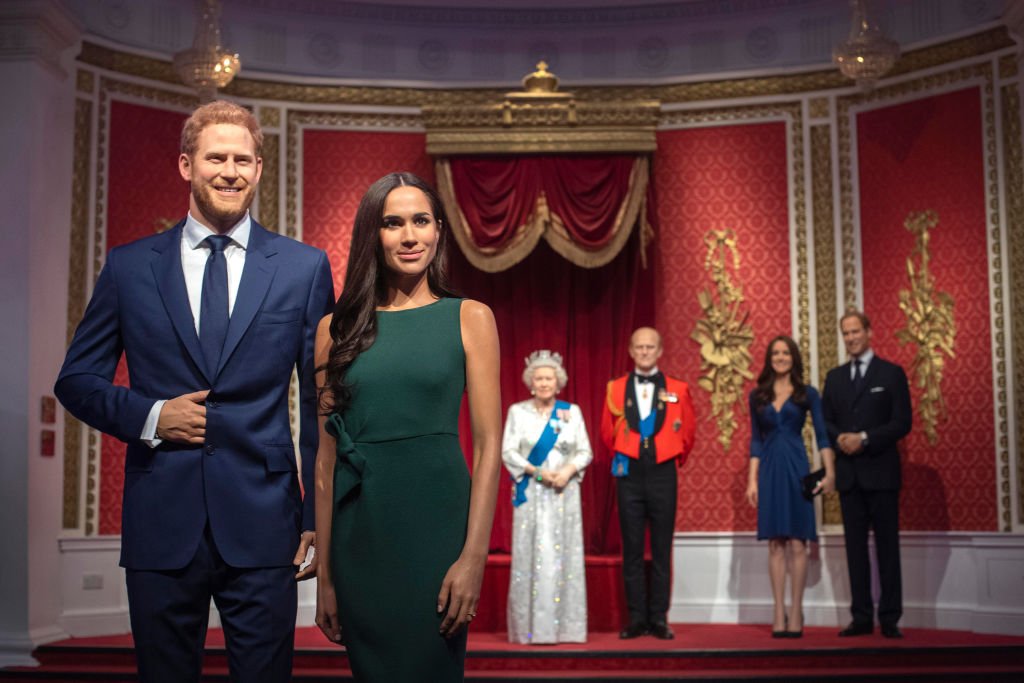 The post showed Prince Harry and Markle sitting side-by-side holding hands while resting their arms on the wooden outdoor seats. The pair sat comfortably on the beige covers with trees in the backdrop. 
They both shared broad smiles as Markle gazed at her husband. She wore a black long-sleeved dress while cradling her baby bump and her spouse wore an all-grey suit with an untied white shirt underneath. 
According to the Daily Mail, British viewers are unhappy about the interview while US citizens applauded the royal couple for their bravery and honesty. British residents want the pair to be stripped of their ranks.
The English natives accused Prince Harry and Meghan Markle of disrespecting the Queen following Markle's racist claims. The Duchess claimed that Prince Harry's family was worried about how "dark" their child's skin would be.
Markle also claimed that the Duchess of Cambridge, Kate Middleton made her cry before she married her husband in a row over flower girl dresses. The Duke, on the other hand, revealed his father stopped taking his calls when he decided to take matters into his own hands.
The Queen needs to strip Harry & Meghan of their titles, remove Harry from the succession, ban them from all State events and deny them any financial support. The family should cut them off. Harry doesn't care about his family at all. Meghan only cares about attention and money.

— Andrew Vanderbilt Carr (@AndrewCarrSpen1) March 8, 2021
He reportedly described the institution as a "trapping environment" and claimed he felt "nowhere to turn to" when his wife admitted she was struggling and having suicidal thoughts while pregnant. Several viewers reportedly took to Twitter calling on the couple to be stripped of their ranks.
British broadcast Piers Morgan branded the interview an "absolutely distasteful betrayal of the Queen." The journalist tweeted that he expected the "destructive, self-serving vile nonsense from Markle." But for Harry to let her take down his family and the Monarchy like this is shameful."
However, Markle's American friends said otherwise, tennis star Serena Williams tweeted that the Duchess is a "selfless friend who "teaches me every day what it means to be truly noble."
Has Meghan just basically called the Royal Family racist? She's proper trying to stir the pot in this interview isn't she, that's Harry's family. Personally, I think Harry and Meghan's titles need to be removed. They have gone too far with this. #OprahMeghanHarry

— Kevin Edger (@KEdge23) March 8, 2021
British viewers are not the only ones attacking Markle and Prince Harry following the interview. According to CNN, British tabloids are also thrashing them.
Since their announcement of stepping down on their royal duties, the UK media criticized the event. The relationship between the couple and the country's newspaper tabloids has reportedly been long tumultuous.
Meghan and Harry are an affront to this country, Her Majesty and should have titles stripped immediately.

— Thomas Moss (@LordMoleUK) March 8, 2021
The Daily Mail reportedly made a wall-to-wall coverage of the interview and tried to make all that was revealed into a single headline. They wrote at least 13 articles about the interview that included pictures.
The outlet reportedly made a mockery of the things that Markle revealed during the explosive interview about race, mistreatment, moving to the US, and having suicidal thoughts.
HM The Queen needs to remove Prince Harry from the Line of Succession and strip his and Meghan's HRH Style and Titles.

— Peter Allan Ker (@PeterAKer) March 8, 2021
The pair also revealed the gender of their unborn child and shared they are having a baby girl. Markle and Prince Harry announced they were expecting their second child last month, and after the gender reveal, the Duke expressed fulfillment.
After learning they would be having a girl, he shared that he is grateful. "To have a boy then a girl – what more can you ask for?" he said. They also disclosed they would not be having any more kids following their child's arrival. The baby is due this summer.