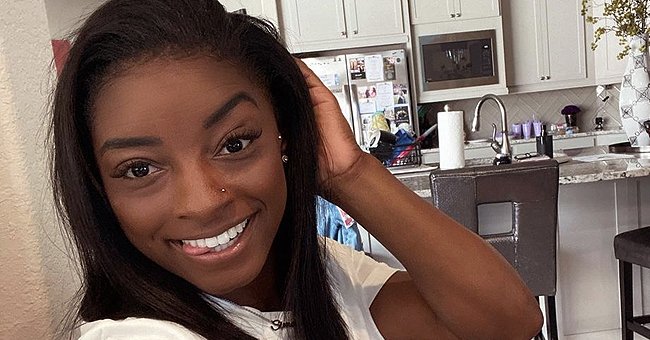 Instagram/simonebiles
Simone Biles Enjoys Early Birthday Brunch with Her Boyfriend & Close Circle of Family & Friends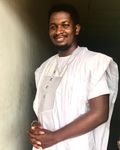 Simone Biles kicked off her birthday with an early celebration gathering with her close friends, family, and lover, Jonathan Owens for an intimate but fun time.
World Champion Simone Biles is celebrating her 24th birthday with an early start, as she showed off some sweet images of her enjoying the hearty moments in the comfort of her luxury home.
The star chronicled the event on her Instagram story, giving fans first-hand glimpses of how it all went down. In one of the images shared, the star was photographed in her kitchen with a big smile on her face.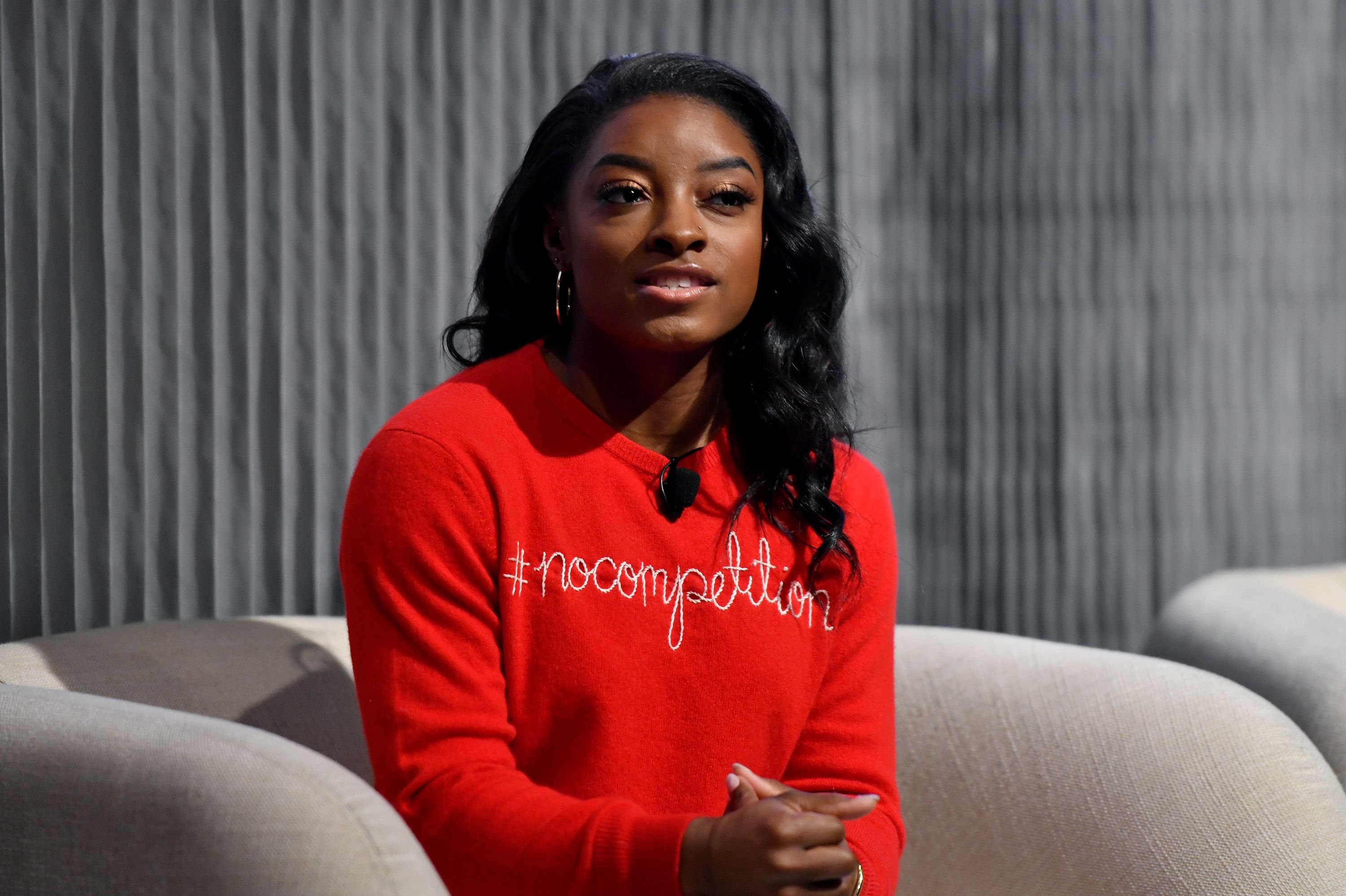 Simone Biles at Crosby Street Hotel on March 04, 2020 | Photo: Getty Images
Biles looked lovely standing in front of a table filled with an array of delicacies as she rocked a black dress showing parts of her cleavage while she held a glass of wine ready to pop.
More of the clips shared, showed the Olympic gymnast enjoying moments with her lover and fellow sportsperson, Jonathan Owens as well as other well-wishers. She posted images of the treats set up to celebrate her big day.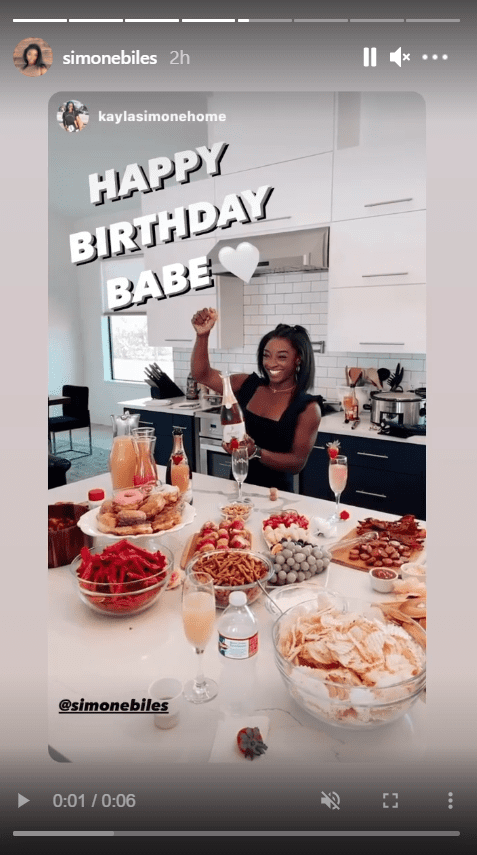 A screenshot from a video of Simone Biles posing in front of a table with several delicacies | Source: Instagram/simonebiles
There was also a large white wooden cutout of the number 24 alongside an array of gold and white balloon decorations in an outdoor setting. The photo captioned, "picnic and chill" saw Biles with a glass of champagne.
When it comes to the romance between Owens and Biles, it is easy to see that they have much love for each other. Since debuting their relationship last August, the celebrity duo has been inseparable.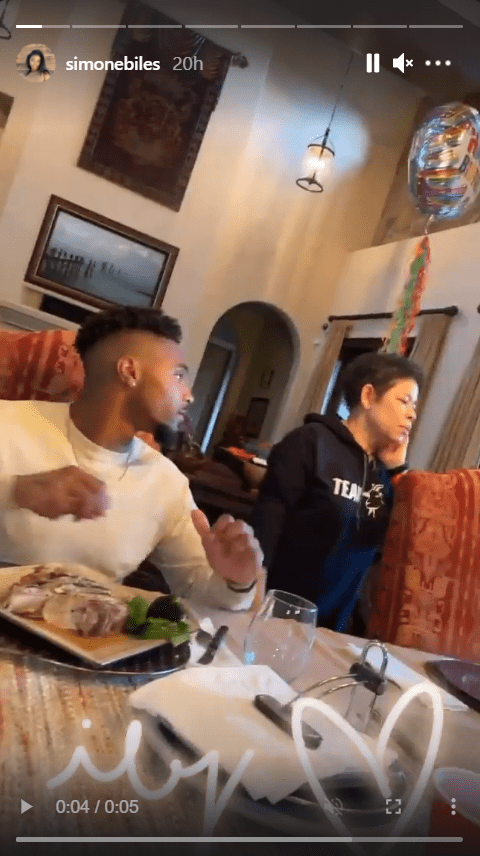 Simone Biles's boyfriend Jonathan Owens in her birthday celebration | Source: Instagram/simonebiles
The pair constantly posts cute couple pictures on Instagram, showing support for each other. In an interview, Biles gushed about the connection between her and the footballer, saying:
"I just love him. We have a great time together. Our personalities match right up. We have the same sense of humor. And he's just great."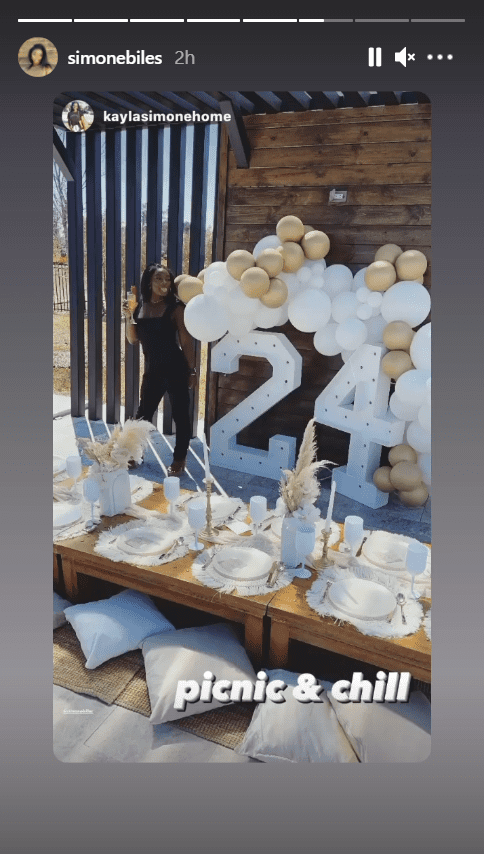 Simone Biles posing next to a balloon arrangement in front of a picnic table for her birthday party| Source: Instagram/simonebiles
She described him as a "real man," noting that their careers as athletes make them truly understand each other. Another person who Biles never hesitates to shower her affection on is her younger sister, Adria Biles.
Adria is a huge supporter and the best cheerleader. Right from Biles's early beginnings as a gymnast, she stood on the sidelines, giving the needed support.
Biles also shows support for the talented 22-year-old. She often features on the youngster's YouTube channel cheering her and sometimes making playful comments.
From time to time, fans get to see Adria on Biles's Instagram page where she proves to be the sweetest big sister gushing over her sibling, and showing off their uncanny resemblance.
Once in an interview, after Biles copped the 2015 IMPACT25 Woman of the Year accolade, Adria did not hold back on the sweet feelings she felt, mentioning how courageous Biles was right from childhood.
Adria who is the mirror image of Biles in looks, made it known that she witnessed her sister's hardest moments as a gymnast and the days the champion proved her worth to the world.
Please fill in your e-mail so we can share with you our top stories!