Alana Thompson AKA Honey Boo Boo Shows off Long Eyelashes and Nails in a Sassy New Selfie
"Here Comes Honey Boo Boo" star Alana Thompson is now a teenager who is figuring out her own style, and she has only one thing to say to those that criticize her on social media.
15-year-old Alana "Honey Boo Boo" Thompson has spent most of her life in front of the TV cameras as the star of different reality-TV series over the years, which has taught her how to deal with the negative attention on the Internet.
Alana showed a confident and careless attitude in a recent selfie shared on her social media, on which she made fun of her critics and at the same time flaunted her fashion style to her fans' delight.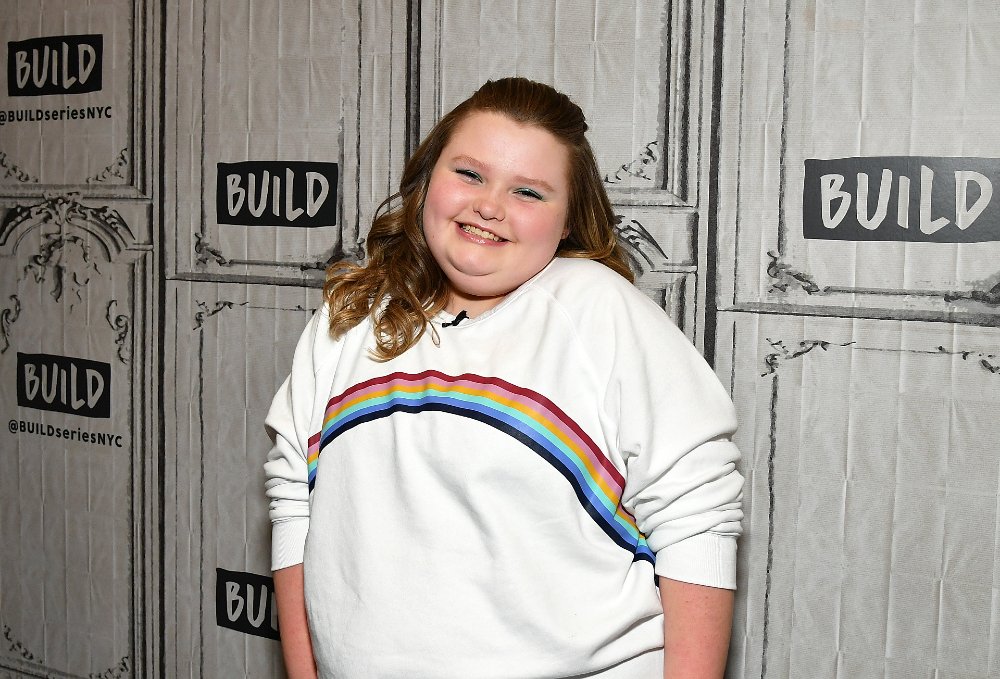 FLAUNTING HER STYLE
On March 6, 2021, Alana took to her Instagram account to post a two-picture slideshow that showed her sporting very long artificial nails and long eyelashes to match her urban style.
The images were presumably taken at Alana's older sister Laura "Pumpkin" Shannon's home, where Alana has been living for the last two years, as the outcome of their mother June "Mama June" Shannon's arrest in 2019.
In the first photo, a mirror selfie, Alana's long and decorated nails can be seen as she holds the phone up in a bathroom, with the reality star wearing a blue denim jacket over a T-shirt with the image of late rapper Tupac Shakur.
In the second photo, taken by somebody else and showing Alana in a full-body portrait on which we can get a glimpse of the rest of the outfit, seeing the colorful details of her shirt, her black leggings, and red-and-black sports shoes.
A MESSAGE TO HER CRITICS
Alana posed for the second photo as she stood in a suburban backyard, with the neighboring houses visible in the distance as the background. Displaying a sassy attitude, Alana captioned the post:
"Can't stand me? Take a seat!"
The post was well-received amid Alana's loyal fans, getting more than 95,000 likes, and even though comments have been limited, some managed to pass the filter and were left in praise of the "Toddlers & Tiaras" star.
"Girl, you're so iconic," a person wrote. "Love you… Keep being you!" wrote another fan. "You are literally so beautiful. Don't ever forget that," added another loving follower.
HER SISTER MOM
Early in January 2021, it was Alana's sister Lauryn who revealed that Alana was still living with her, when she responded to the comment of a fan on Instagram who asked about the family situation.
As difficult as it has been for Lauryn to assume the role of "sister mom" for Alana, the older sister has also shared on social media how happy she is of watching her little sister continue to fulfill her dreams so closely.