Here's What Alana 'Honey Boo Boo' Thompson, 15, Revealed about Her Relationship Status
15-year-old Alana Thompson does not shy away from revealing her relationship status. Alana was happy to share whether she is involved or not with her fans.
Alana 'Honey Boo Boo' Thompson revealed that she is indeed in a relationship. In a Q&A session with her Instagram followers, a question posed to her regarding having a boyfriend came up.
The young reality star gave her fans a platform to ask whatever they wanted to know about her on January 13. "Ask me anything you can think of!!" with a heart emoji next to her statement.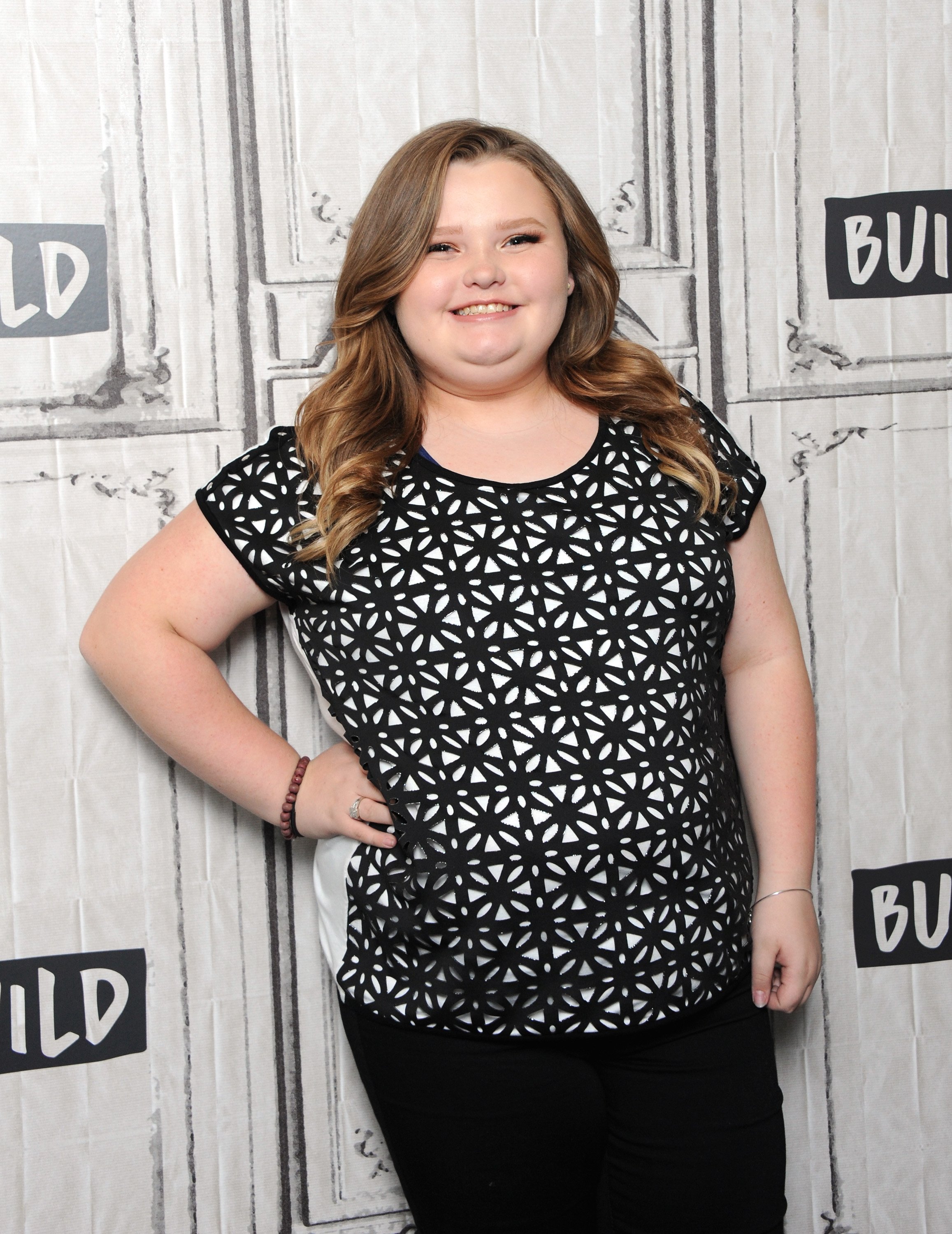 One follower asked, "You gotta boyfriend?" to which she confidently replied, "Yesss," with a celebratory emoji. Another user asked, "how is life?" and she wrote back, "honestly, couldn't be better."
It appears life is good for the young actress; however, it looks like she will not be revealing her boyfriend's identity anytime soon. According to Hollywood Life, she has not posted any images with him on her main feed, which is mostly filled with her selfies.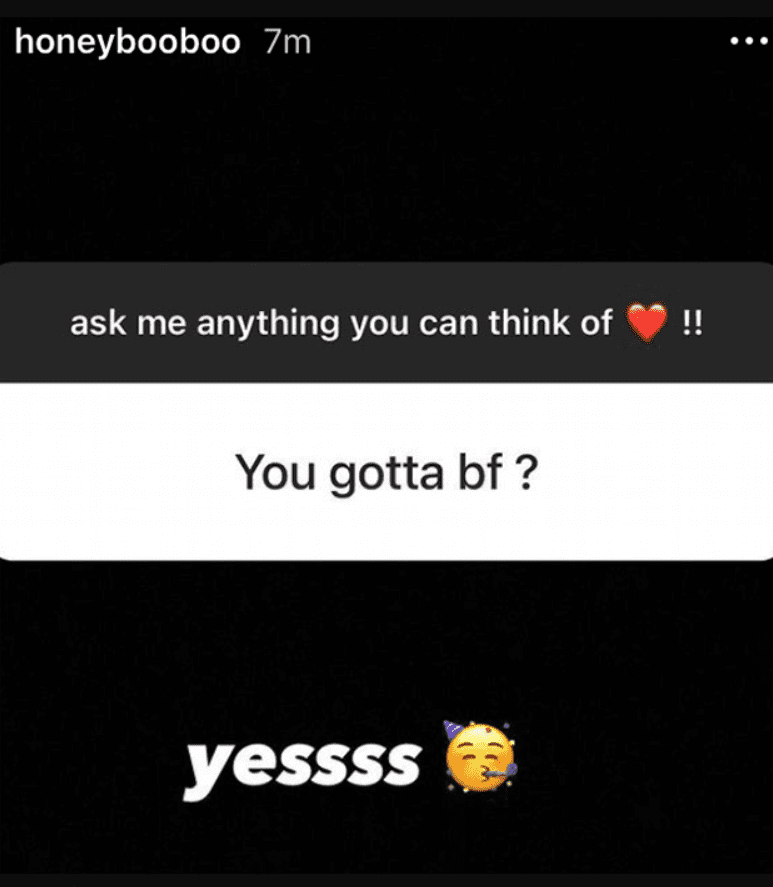 Thompson's life has been a roller coaster ride; following her mother's arrest in March 2019, she moved in with her older sister Lauryn 'Pumpkin' Shannon. According to People, Pumpkin loves looking after her younger sister.
The 21-year-old lives with her husband Joshua Efird, and their 2-year-old daughter Ella Grace. Earlier this week, she reportedly gave an update on the family's living situation and revealed that her sibling would continue living with them.
A fan reportedly asked Pumpkin on her Instagram post whether her sister was back with her mother or father. The mom of one replied that Thompson is still living with her.
Alana is Mama June's youngest daughter with ex Mike "Sugar Bear" Thompson. Nearly two years ago, Mama June was arrested on possession of a controlled substance and drug paraphernalia charges.
The incident comes after she allegedly had crack cocaine and a crack pipe on her. A spokesperson for the Macon County District Attorney's Office told People that at the time, the substance was undergoing testing.
The mom of four was arrested with boyfriend Eugene Doak, who was charged with third-degree domestic violence and possession of a controlled substance. They were both charged with felonies for drug possession in September 2019, and their attorney entered not guilty please on their behalf the following month.
Meanwhile, her youngest child recently confessed her secret about Jennifer to Pumpkin on the "Mama June: Family Crisis" preview.  In the clip, Thompson reportedly shared that Jennifer has entered Harper in the same pageant as Ella.
The pageant is Ella's first competition, and her aunt Alana is trying to train her under pressure as there are only two days left before the event. Although Alana is optimistic that little Ella will triumph, she is worried because training is not going well with the toddler.