Mama June and Sugar Bear's Ongoing Fight over Their Daughter Honey Boo Boo
Reality star Mama June is battling to regain custody of her children, including Alana, best known to audiences as Honey Boo Boo.
On March 19, 2019, reality star Mama June/June Shannon, who has been battling substance abuse, was arrested for the possession of crack cocaine.
As a consequence, she lost custody of her only minor child, Alana Thompson, best-known as Honey Boo Boo, who is now in the care of her oldest sister, Lauryn Shannon. Fighting her for custody is her former husband,  Mike "Sugar Bear" Thompson.
Mama June is dealing with the fall-out from her drug arrest, which may well lead to the cancelation of her own reality show, "Mama June From Not To Hot"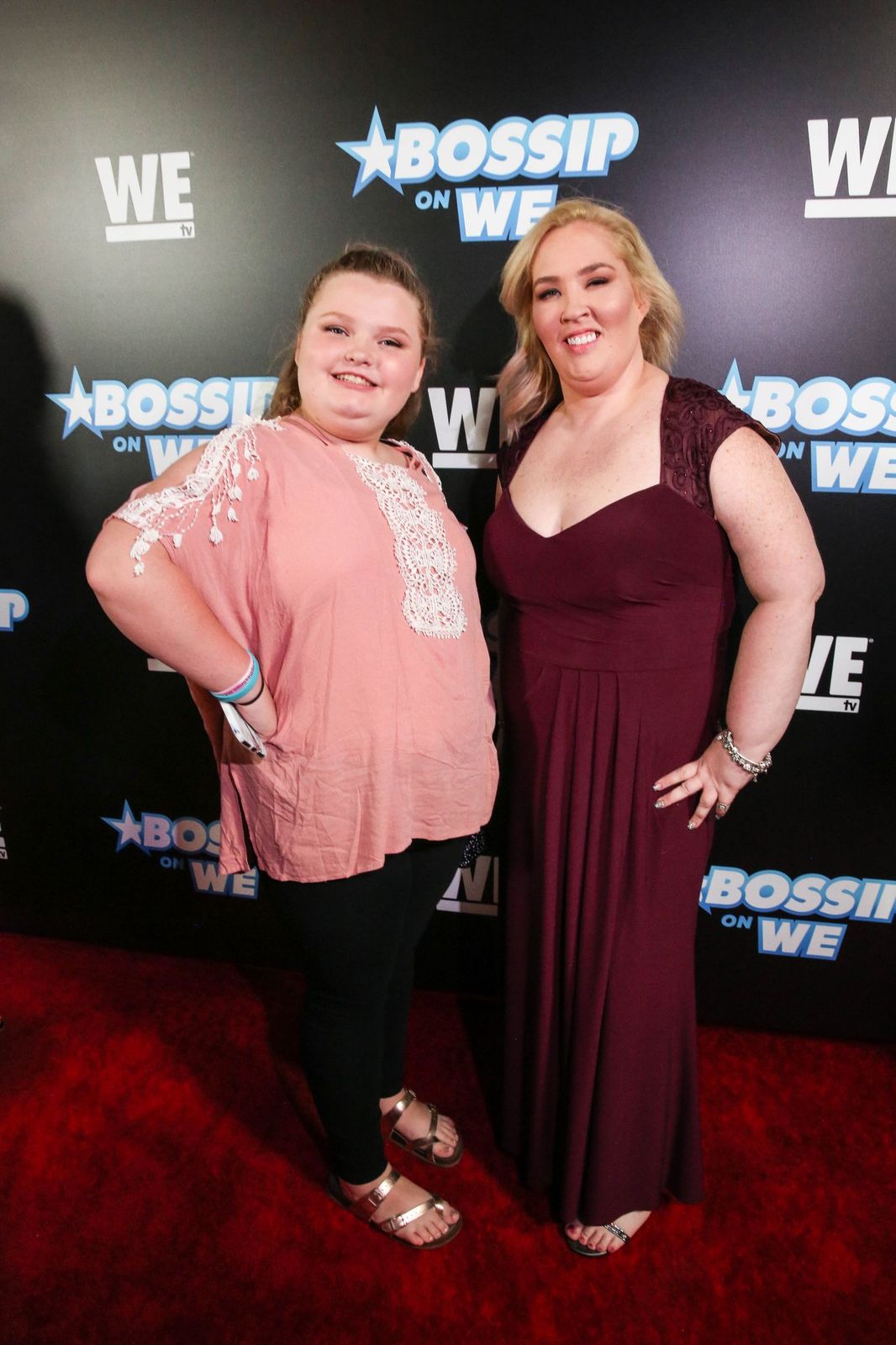 MEET HONEY BOO BOO
The family first rose to prominence after June Shannon and her daughter Alana participated in a reality show about children's beauty pageants, "Toddlers & Tiaras."
Alana, who became known by the sobriquet Honey Boo Boo, proved to be so popular that she was given her reality show, "Here Comes Honey Boo Boo." The series also featured her sisters Anna, Jessica, and Lauryn and the rest of the family. In effect, Alana became the family meal ticket.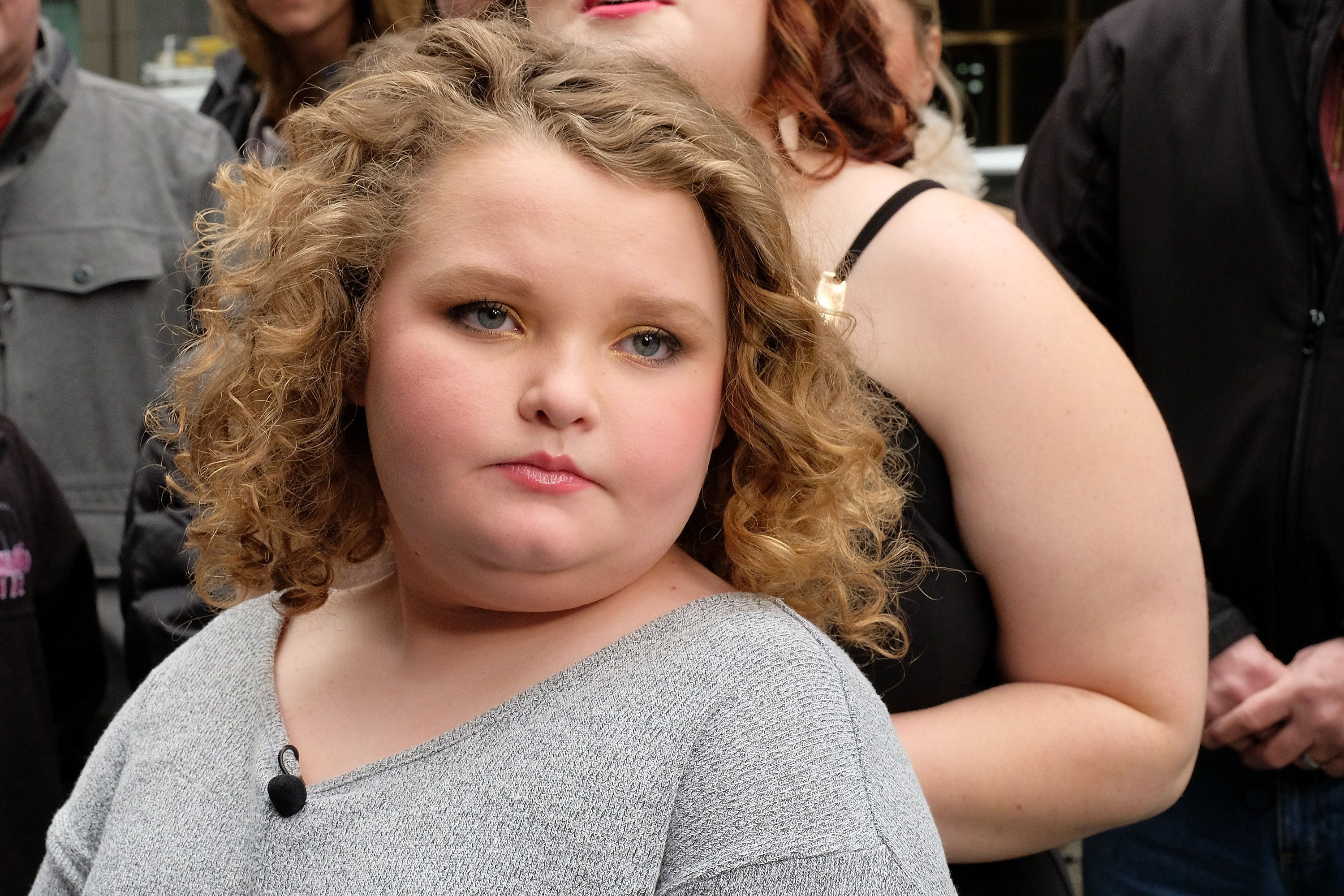 MAMA JUNE'S ARREST
Mama June, whose personal history is littered with unsavory men, two of them convicted sex offenders, divorced Alana's father Mike "Sugar Bear" Thompson in 2014 and subsequently initiated a relationship with Geno Doak. Doak has a long criminal record, which includes burglary and theft, to which is now added the possession of crack cocaine.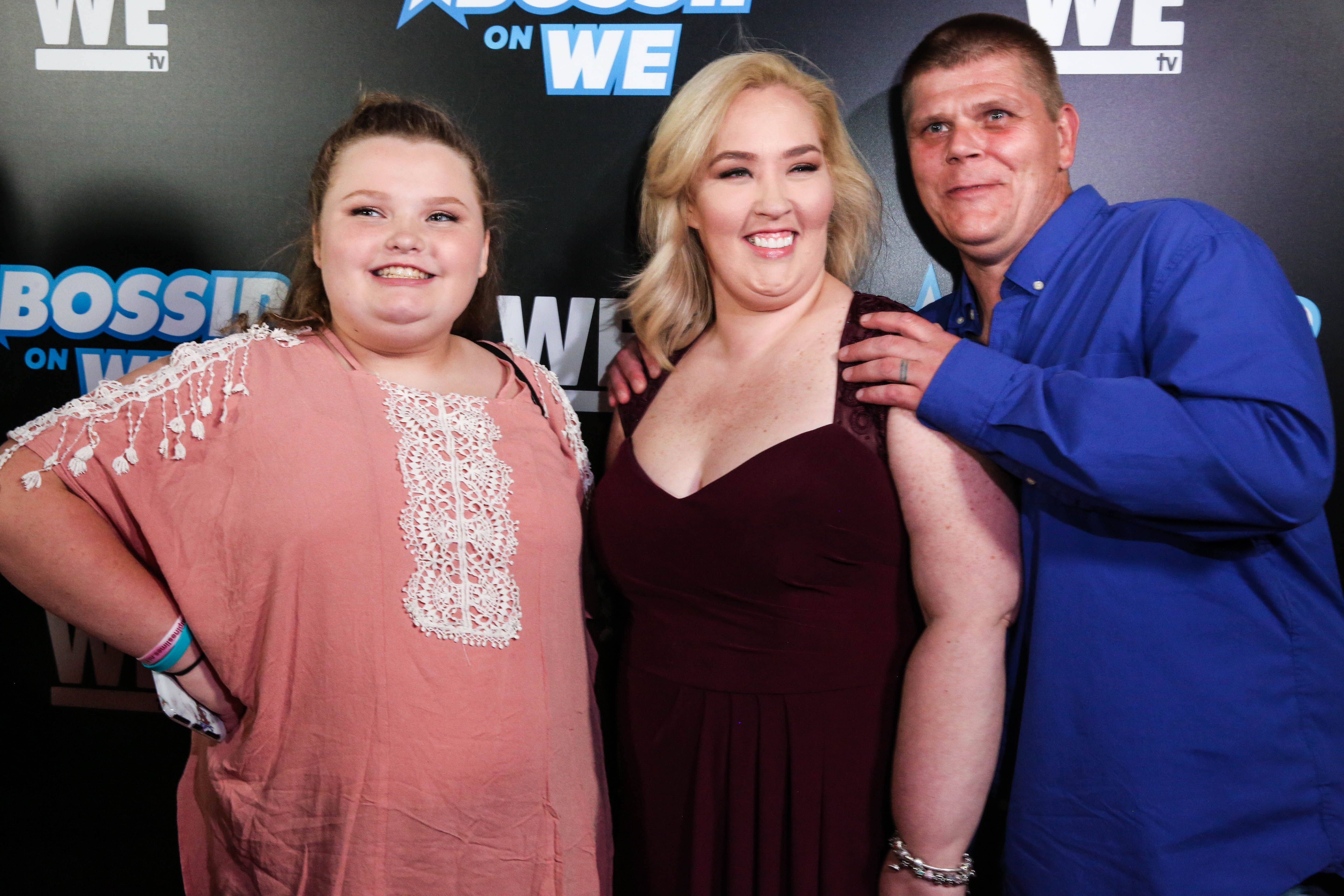 The drugs in question were found in Mama June's car at a gas station in Alabama and led to the couple's apprehension and indictment on drug charges. Consequently, Alana was removed from her mother's care and placed with her sister Lauryn, 20, best known to audiences as "Pumpkin." Lauryn said of her mother:
"As of right now, my hopes for mama is honestly for her to get it together and her to leave Geno and just all in all get herself back to where she once was."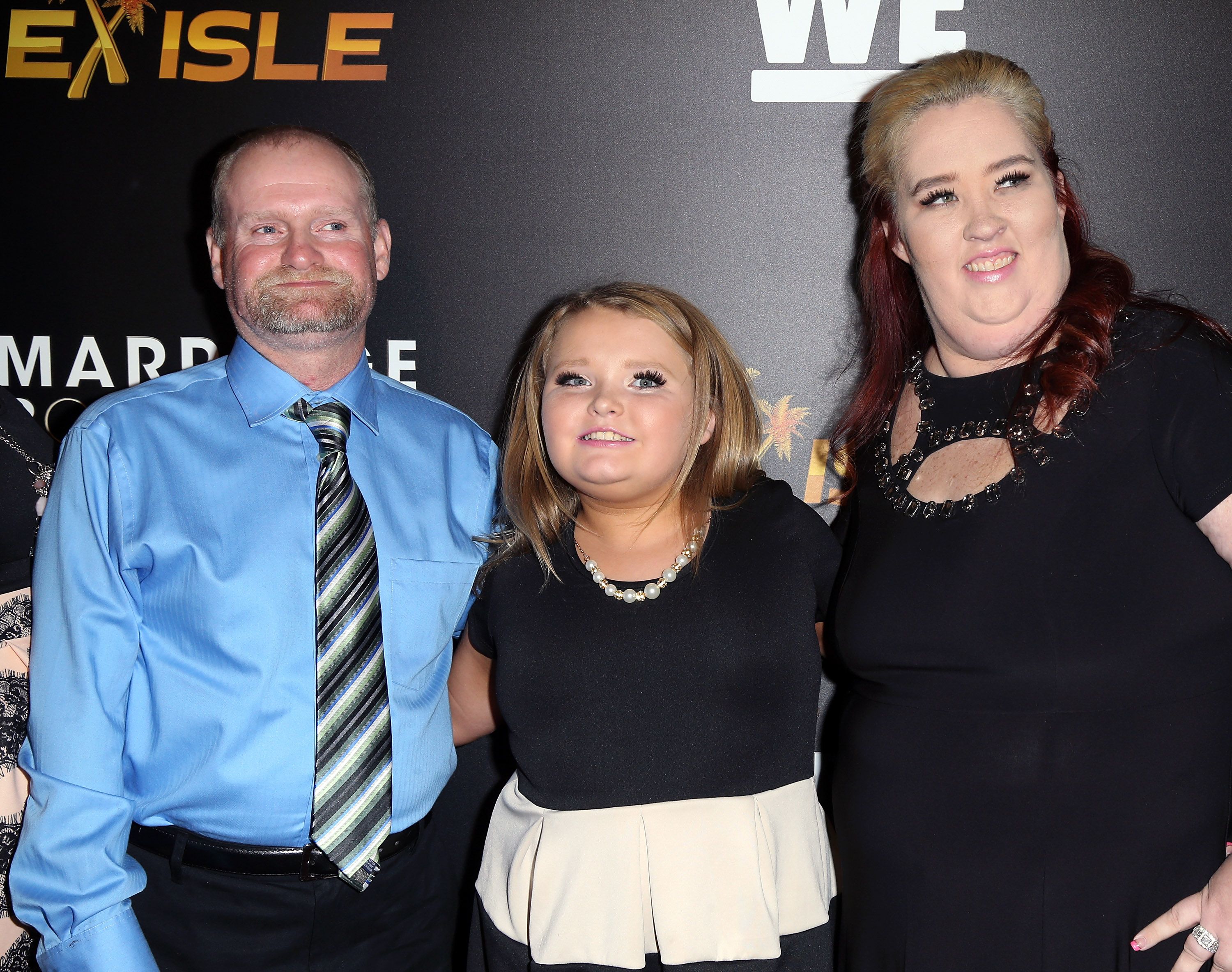 SUGAR BEAR SUES FOR CUSTODY
Thompson, who is happily remarried to Jennifer Lamb Thompson, is now suing for primary custody of Alana and determined to give his teenage daughter a stable home environment. Thompson's wife Jennifer extolled Mama June:
"June, you really need to get your life straight. You need to put your man aside, get rid of him, go to rehab and get back home to your girls."
SECOND BATTLE FOR CUSTODY
This is the second time that Thompson and Mama June are fighting for custody of Alana. The first time was in 2014 when their daughter was just 8.
Thompson lost to Mama June then, but this time around, he may be the best option of stability and the chance at a normal life for Honey Boo Boo.
MAMA JUNE ESTRANGED FROM HER DAUGHTERS
Mama June is dealing with the fall-out from her drug arrest, which may well lead to the cancelation of her own reality show, "Mama June From Not To Hot," which followed her weight loss journey after a sleeve gastrectomy.
As a consequence of her arrest, June's daughters aren't speaking to their mother. Mama June revealed on Instagram:
"Some days i just want to disappear n even though me n kids arent still seeing each other n its veen  (sic) very hard on all of us but i hope one day that will cgange (sic) as i want them to know i miss n love them very much."
DARK HISTORY
It is not the first time the family has been negatively affected by Mama June's romantic choices. Alana's reality show, "Here Comes Honey Boo Boo," was canceled in  2014 when Mama June was seen with sex offender Mark McDaniel.
McDaniel had been convicted of sexually abusing Mama June's oldest daughter Anna when she was a child, and the reality show mom's revisit of their previous relationship shocked her daughters and cost Alana her show.
Mama June's daughters Jessica and Lauryn were fathered by yet another convicted sex-offender, Michael Anthony Ford. Her track record with men is indeed a cause for concern, and Thompson is contesting her ability to provide Alana with a safe, nurturing home environment.
One day you'll wake up and all of a sudden the weight of the last few weeks will be lifted off your shoulders. You can't control when that day comes, all you can do is stay strong and trust that it is coming.

— ❤️Pumpkin (@mychelle_lauryn) June 2, 2019
As of March 2019, Alana is in the care of her sister, who is herself the mother of a 2-year-old daughter whom she shares with husband Joshua Efird. In October 2019, Lauryn, her husband and child, and her sister Alana were evicted from their rental home in Georgia after failing to pay the $1,242 rent.
The family has been in financial distress since Mama June sold the family home at a loss in October 2019, presumably to pay for her legal fees. Lauryn had previously accused Mama June of stealing from her trust fund, leaving her $18.