All about Meghan Markle & Prince Harry's Baby No 2: From Due Date and Gender to Christening Site
Prince Harry and Meghan Markle, who gave birth to a son, Archie Mountbatten-Windsor, on May 6, 2019, are currently expecting to welcome their second child.
Last month, Prince Harry and Meghan Markle announced that the Duchess of Sussex was pregnant again. Besides the couple, fans are also excited by the birth of Archie's younger sibling.
What gender will this child be? A princess? An earl? All of the questions will be answered right away as everyone waits for the new addition. Here's everything that has come to light so far.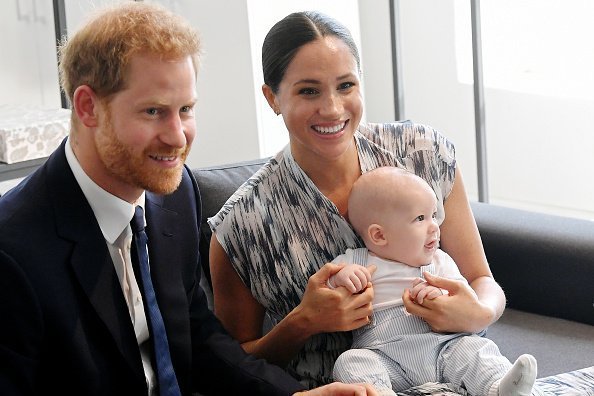 THE DATE OF THE PREGNANCY NEWS
On a day dedicated to love, Prince Harry and Markle announced their happy news on February 14, Valentine's Day. The couple's spokesperson revealed that Archie would soon have a sibling.
Prince Harry beamed and mirrored the happiness of his beloved wife while she lay her head on his lap in the sweet black-and-white photo that accompanied the announcement.
Following Princess Diana's announcement that she was pregnant with her second baby — Prince Harry — on Valentine's Day in 1984, it became a front-page story.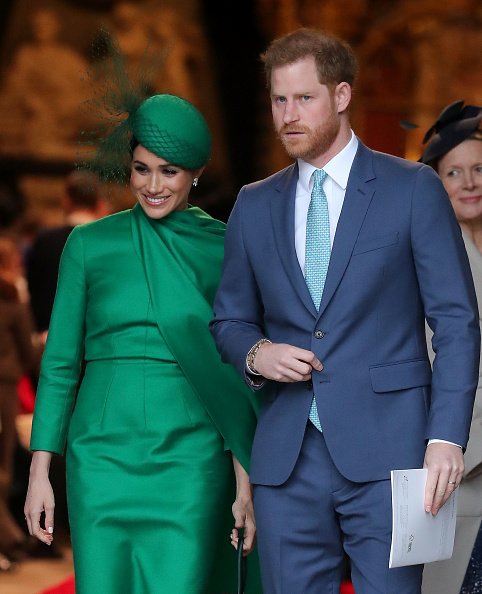 THE DUE DATE
Given Markle's pronounced bump in the picture they shared on social media, no later than summer seems safe to guess for her due date, although they did not announce a specific date of the arrival.
During their tell-all interview on CBS on March 7, Prince Harry revealed the gender of their second child.
THE PLACE OF BIRTH
While Archie was born at Portland Hospital, this time, Markle's birth will likely take place in a country even farther away. Now that they live in California, they'll probably welcome their new arrival there.
However, wherever they decide to welcome the baby, most likely, fans won't learn of that until after the baby is born. The couple chose to keep Archie's birth plan secret until he arrived.
THE BABY'S GENDER
During their tell-all interview on CBS on March 7, Prince Harry revealed the gender of their second child is a girl. When the Duke of Sussex learned the gender, he confessed it felt wonderfully surreal.
THE BABY'S NAME
Nobody knows yet, but the best guess is that Prince Harry and Markle will surprise everyone like they did when they introduced Archie to the world. Yet still, there are some good guesses that can be made.
Maybe the couple will pick the name Phillip to honor Princess Harry's ailing grandfather or Spencer to honor Princess Diana. If it's a girl, Diana and Elizabeth seem obvious choices, as well as Harriet.
THE ROYAL TITLE
The chances of that are slim to none. Neither Prince Harry nor Markle decided to attribute any royal titles to Archie; instead, they call him Master Archie Harrison Mountbatten-Windsor.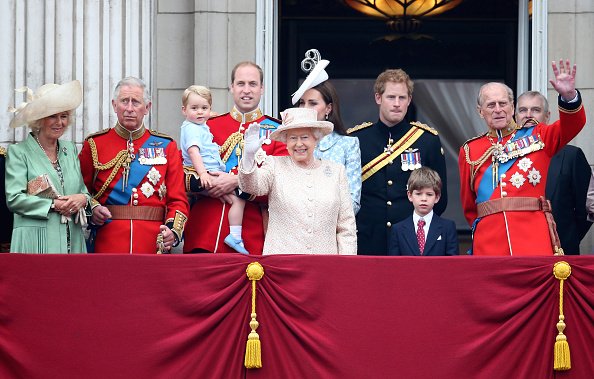 THE CHILD'S LINE OF SUCCESSION
The line of succession continues to be passed down through Prince Harry and Markle's children, even though the couple decided to step down as senior royals last year.
They expect their second child to be eighth in line, just behind big brother Archie. Therefore, Prince Andrew, the Queen's second eldest son, will be ninth in line to the throne.
Depending on whether the baby arrives before or after Zara Tindall's baby, Prince Harry and Markle's second child will be the 10th or 11th great-grandchild of Queen Elizabeth and Prince Philip.