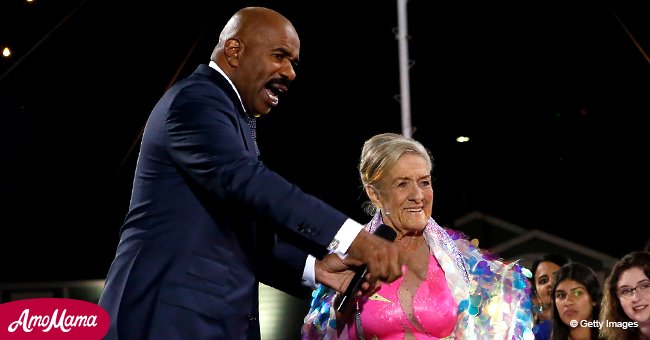 Getty Images
'The Flying Wallendas' Star Carla Wallenda Passes Away Aged 85 — Look through Her Life
Carla Wallenda, known as a member of The Flying Wallendas hire-wire act, passed away on Saturday due to natural causes at 85.
Carla Wallenda's son, Rick Wallenda, took social media to share the news of his mother's passing. The high-wire performer died at the age of 85 in Sarasota, Florida.
Carla was a member of "The Flying Wallendas" was the last surviving daughter of the group's founding member, Karl Wallenda, who started the group in Germany before moving to America.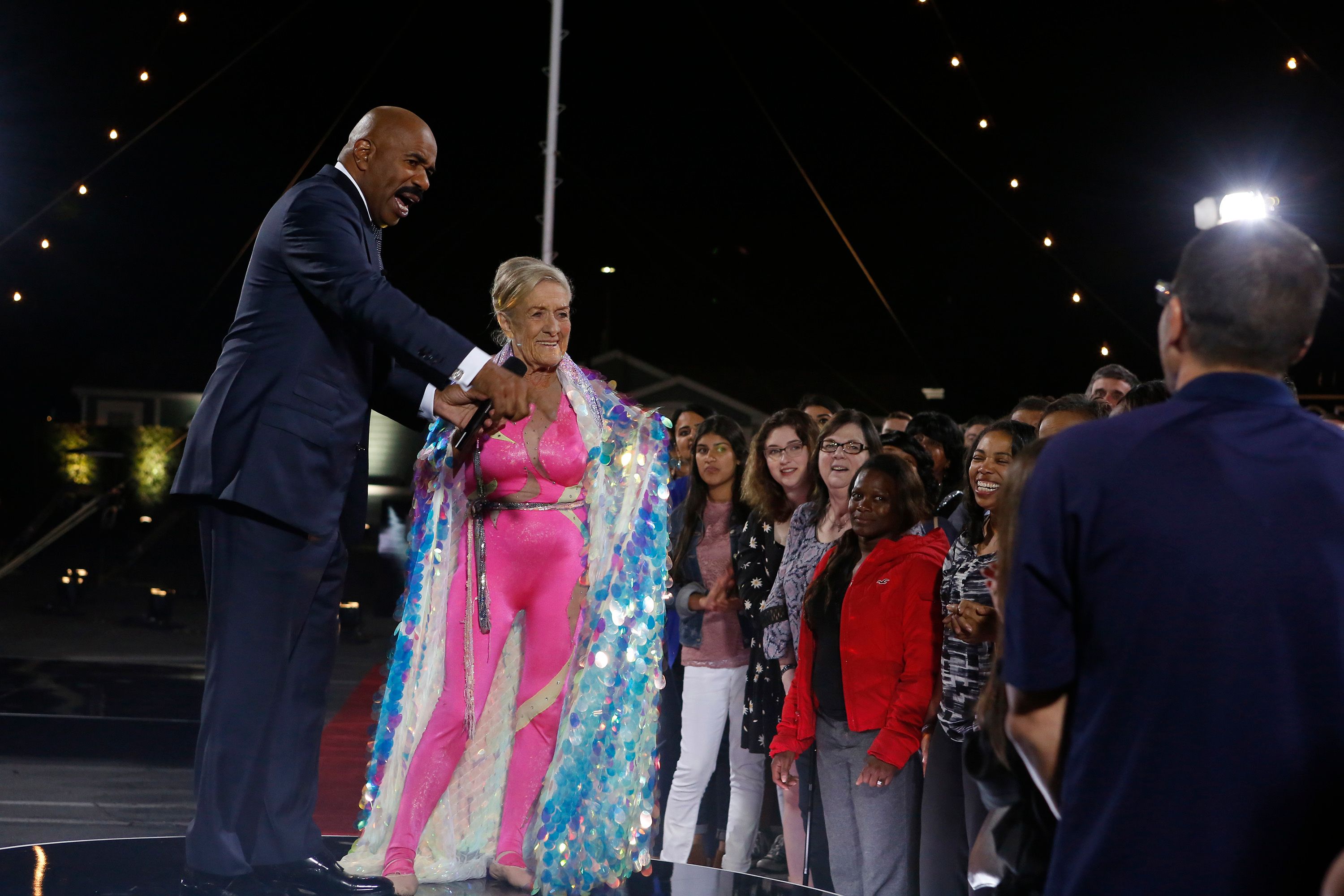 Steve Harvey & Carla Wallenda on "Little Big Shots" | Getty Images
NATURAL CAUSES
Together with the news of his mother's death, Rick shared a photo of Carla in her youth, wearing a two-piece costume posing for the camera and evidently ready to make her way across the high-wire.
He revealed that Carla had died only a day after the anniversary of his brother Mario's death, making the two days a particularly grief-filled time for the Wallenda family. He posted:
"It is with great sadness that I announce the passing of one of the greatest performers of all time, and my mother, Carla Wallenda."
FAMILY BUSINESS
Carla was part of a family legacy known for their high-wire skills with her father, the first to bring the talented family members together to form the performing group "The Flying Wallendas."
The performer was born on February 13, 1936, and made her debut in the media as a three-year-old making her way across the wire, although she later revealed that her first trip across the line was in the arms of her father at only 6 weeks old.
DANGEROUS ACT
Carla followed in her father's footsteps and two other siblings when she joined the family troupe in 1951. The prerequisite for her to perform on the high-wire was doing a handstand on top of the Wallenda seven-person pyramid.
[Carla] continued her performances throughout her 70s and only retired at the age of 81.
Although Carla died due to natural causes, she lost many family members to their extravagant acts, including two dying in an accident that left her brother paralyzed.
OTHER FAMOUS WALLENDAS
The Wallenda family talent is carried on by Carla's nephew, Nik Wallenda, a well-known aerialist. Nik completed the same walk that killed his great-grandfather, Karl, in 2011, which placed him on many publications' front page.
Nik journeyed over a 300-foot distance on a high-wire that stood 100-feet above the ground. Karl fell to his death, attempting the same high-wire performance, and Nik completed this immense challenge in honor of him. He said:
"To be able to walk in his exact footsteps is an extremely huge honor, and I did this for him as much as I did it for my family to get some closure too."
Carla was just as insistent on keeping the family tradition of walking the high-wire alive as her nephew and refused to give up the dangerous act despite the loss that she had to deal with because of it.
Carla also lost her husband, Richard Guzman, when he fell 18 meters in 1972 but continued walking. She continued her performances throughout her 70s and only retired at the age of 81.
Please fill in your e-mail so we can share with you our top stories!