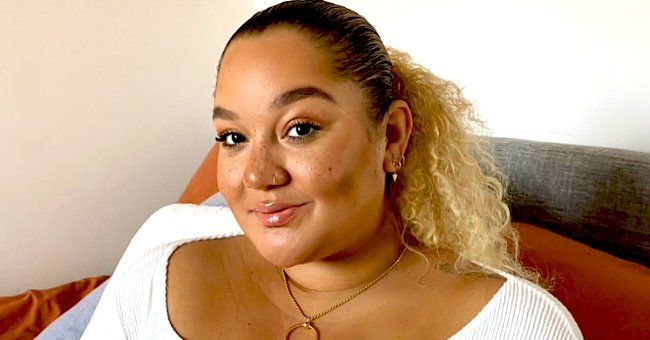 instagram.com/gracefvictory
YouTuber Grace Victory Awakes from Coma 3 Months after Welcoming Baby While Sick with COVID-19
The family thanked followers and fans for their support throughout as Grace Victory awoke from a coma 3 months after welcoming her baby when she was sick with COVID-19.
YouTuber Grace Victory recently woke up from a medically induced coma due to COVID-19 just 3 months after her baby was born. The online star took to Instagram and Twitter to reveal that she was finally open-eyed and kicking.
Fans rejoiced on Twitter and Instagram when their favorite YouTuber announced that she had survived her coma and was now awake to enjoy time with her little one. Victory's family have also spoken out, citing incredible gratitude.
ALIVE AND KICKING
On social media platforms, Victory revealed that she was now out of her coma to a plethora of positive comments and responses. Posting a screenshot from her announcement on Twitter to her Instagram account, she wrote:
"I'm awake and baby boy is at home thriving with his daddy @iamlpw ???."
The comment section flooded with joy and well wishes, one fan writing, "Come on my G!!! ✨." The heart-melting post received just under 97,000 likes overall, reflecting just how happy everyone was to see her awake.
I'M AWAKE
Her original post on Twitter was put up on March 8, 2021, and received loads of love, with comments flooding in, expressing how fantastic the news is. One follower, Gemma Styles, wrote: "OH MY OH MY welcome back, Grace."
Victory uses her videos to focus on pregnancy as well as body image.
The tweet received almost 6000 retweets in total as well as around 56,000 likes. Many emojis, mainly hearts, were present everywhere as Victory received a large amount of support.
A FAMILY'S SUPPORT
When grace was initially put into a coma, her loving family took to Instagram to explain what happened. In the post, they expressed their love for Victory's newborn baby boy, informing everyone that he is well and explaining:
"Grace developed COVID-19 two weeks ago and although her symptoms were mild at first, they worsened as the days went on."
They continued, sharing how the YouTuber had to go through an induced delivery as a result. The family said that Victory eventually had to be admitted to hospital on Christmas day and put in a coma so she could rest and recover.
In December, Victory's family said that they were incredibly taken aback by the support they had received. With over 221k subscribers on her channel, it's no wonder that this YouTube star received so many well wishes from the public.
Joining YouTube in 2011, she slowly built a following and is now widely referred to as "The Internet's Big Sister" by the online community. Victory uses her videos to focus on pregnancy as well as body image.
NOT THE ONLY ONE
Of course, Victory is not the only star who had to go to the hospital due to COVID-19. "American Idol" alum Chris Sligh was also taken to the hospital due to the virus in July last year.
The singer was released shortly after admission. He thanked all his fans for the support they had shown him during the COVID-19 scare.
Please fill in your e-mail so we can share with you our top stories!