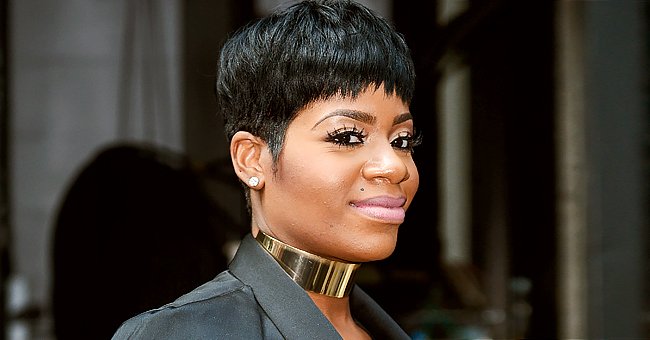 Getty Images
Fantasia's Husband Kendall Uses Her Pregnancy Pillow as He Is Tired Out after 'Taylor Talks'

Music star Fantasia shared a warming image of her husband, Kendall Taylor, taking a nap as she let fans know the soon-to-be dad found an ideal resting spot on her pregnancy pillow.
Fantasia's spouse, Kendall Taylor, had his wife gushing in her recent Instagram update after she showed him napping on her pregnancy pillow, following an exhausting "Taylor Talks" episode.
The image showed him fast asleep in a purple-hued room, seemingly like a child's nursery. Kendall donned a black T-shirt over a pair of matching pants while his arm tattoo peeped from below his shirt's sleeve.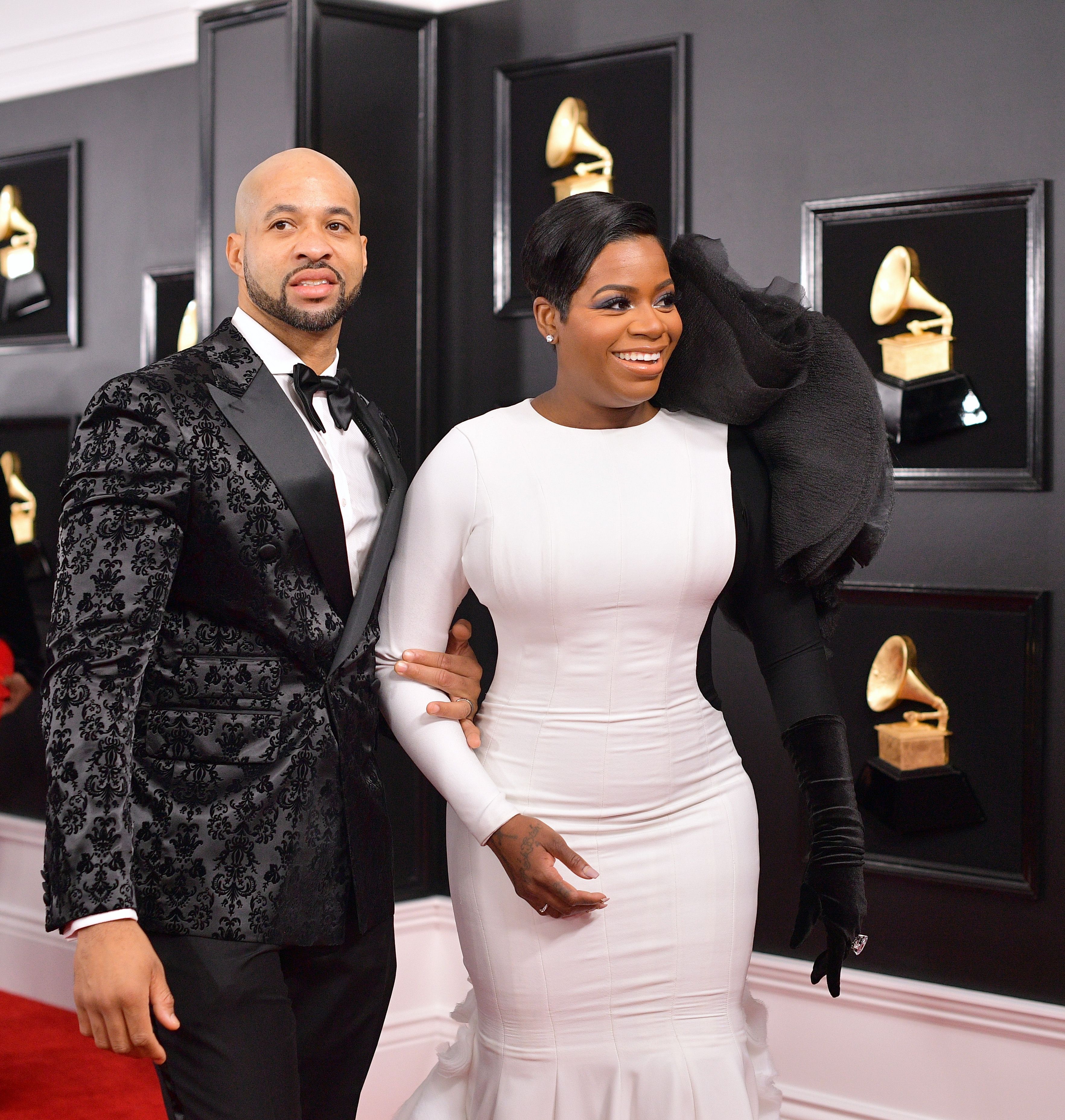 Kendall Taylor and Fantasia Barrino at the 61st Annual Grammy Awards at Staples Center on February 10, 2019. | Photo: Getty Images
His legs were raised high and on the bed while he plopped his body on Fantasia's pregnancy pillow that was placed on the floor. The music powerhouse wrote in the cute picture:
"How i found my husband after 'Taylor Talks.' Poor thing, that's Keziah and my pregnancy pillow."
For a while now, Fantasia has been rocking her pregnancy glow after announcing in a clip that she and Taylor were excited about expanding their blended family.
In the clip shared to social media, "American Idol" star Fantasia went candid about facing fertility struggles and turning to the bible for guidance. The star recalled holding on to the story of Rachel in the bible as a focal point.
In January, Fantasia and Taylor threw a splendid gender reveal party with their family.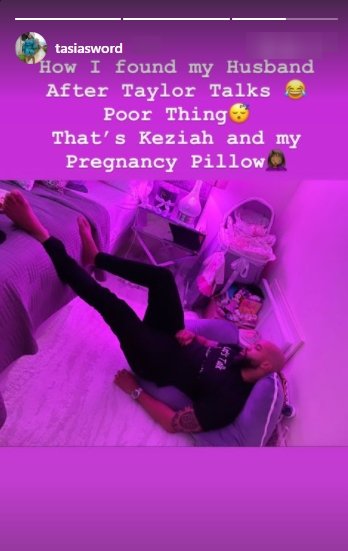 Fantasia shares a picture of her husband Taylor sleeping on her pregnancy pillow. | Photo: Instagram/tasiasword
The award-winning singer relayed that she prayed ceaselessly, never giving up on her quest to have a baby. And when the confirmation came, she took several pregnancy tests to be sure.
The music star revealed that her fertility struggle was on for three years in which she tried different measures. The mom-of-two noted that she and her husband planned to opt for IVF.
After visiting a doctor, Fantasia, 36, received news that one of her fallopian tubes closed up. After a while, it opened, while the other one got affected. At this point, she noted that she decided to leave it all to God.
In January, Fantasia and Taylor threw a splendid gender reveal party with their family. The couple caught the moment of reveal on camera as they popped fireworks and came out in splashes of pink.
Although the couple's friends could not be present in person, they joined the celebration via Zoom. Fantasia also shared a cartoon image of a baby sitting on balloons, letting fans know it was a girl.
Please fill in your e-mail so we can share with you our top stories!