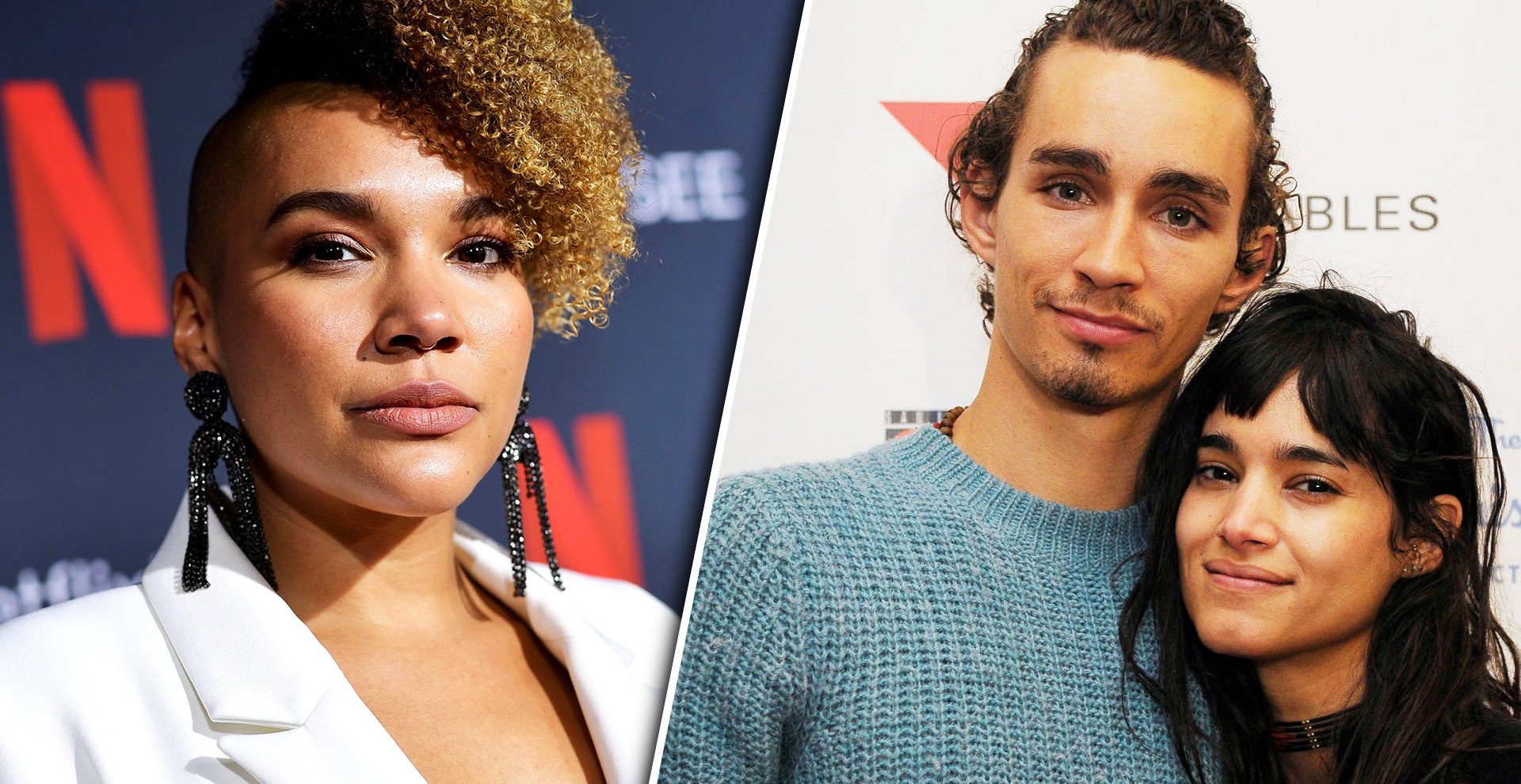 The Umbrella Academy Cast: Real-Life Partners

The second season of "The Umbrella Academy" is even more popular than the first as the relationships between the characters evolve. But what are the cast's private lives like? Let's have a look.
Will Elliot's coming out have any impact on the show? How did Robert Sheehan change Klaus' backstory? Who's the newcomer to the show, Lila? All the details below!
View this post on Instagram
TOM HOPPER AS LUTHER
The eldest of the seven super-powered siblings is super strong. But his excellent physique isn't the only reason why six-foot-five Tom Hopper is perfect for the role.
Although the actor has always been fond of sports, he prefers roles that "aren't just the muscle." But still, starring in the series was a great challenge for him.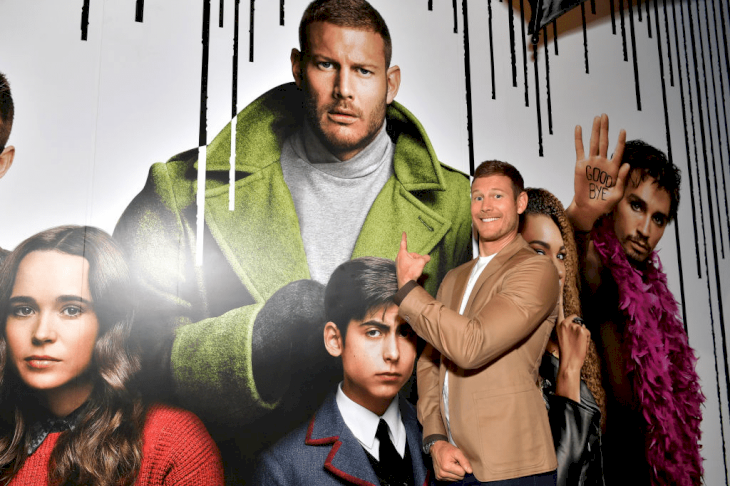 Image Credits: Getty Images/Tom Hopper attends Netflix's 'Umbrella Academy' Screening
The showrunners initially wanted Hopper to get as big as he could. So he went through the process of trying to get huge, eating fifteen meals a day!
Tom did a lot of martial arts training because the showrunner Steve Blackman insisted it was important for Luther's character. However, at the last minute, it was decided that he should wear the muscle suit to achieve the signature primate look.
Nevertheless, Tom Hopper always keeps healthy foods on hand for himself and his family. A father of two kids, son Freddie Douglas and daughter Truly Rose, the actor says you'll never find sugar or processed foods in his kitchen.
View this post on Instagram
DAVID CASTAÑEDA AS DIEGO
The knife-throwing Number 2 became a break-out role for David, although the actor was already known for his roles in Jane the Virgin and Sicario.
Castañeda knew very little about Diego's background when he first read for the role and had no idea how "huge" the show got until Comic-con after the first season's filming wrapped.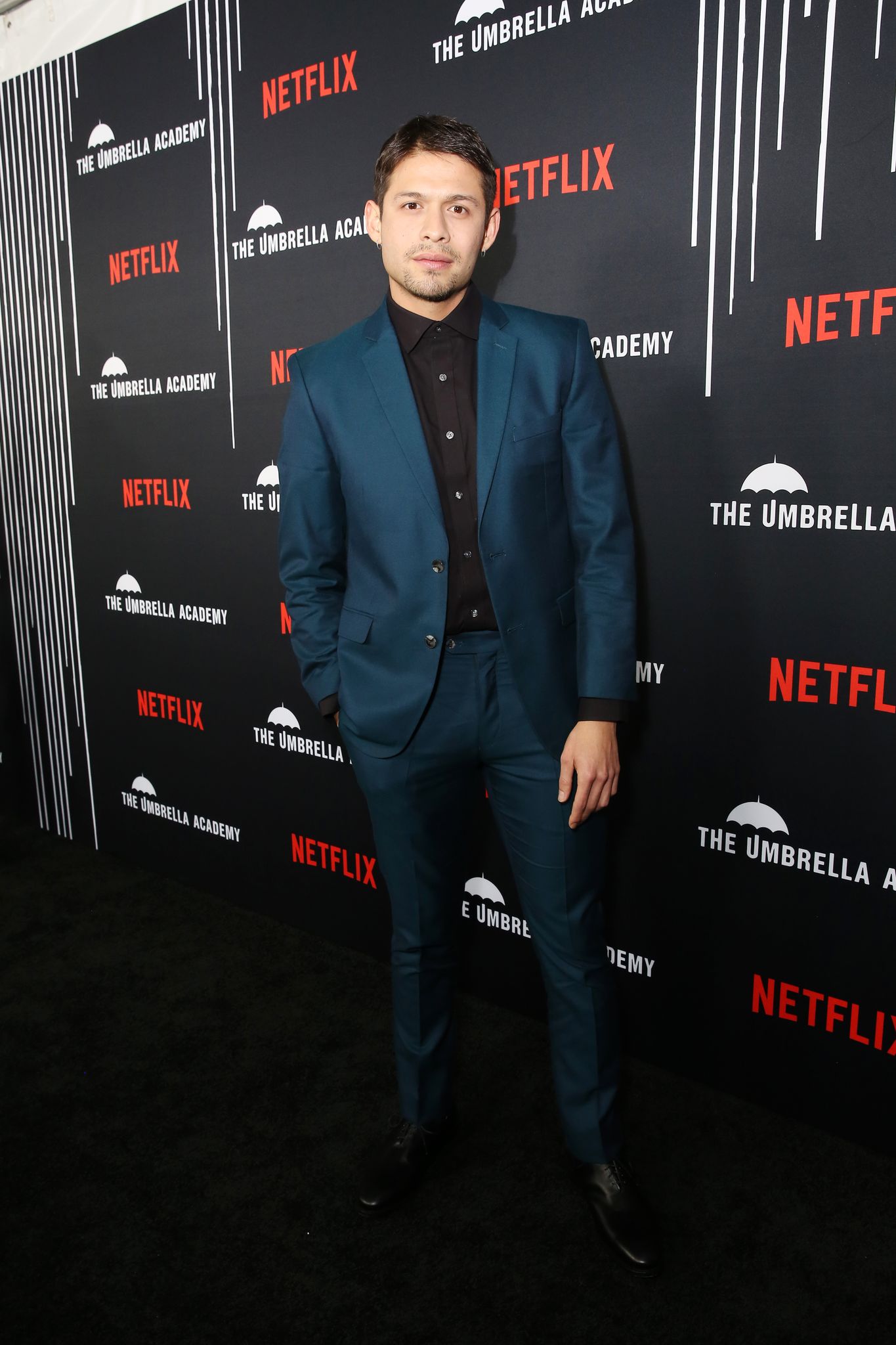 Getty Images
Getty Images
Castañeda put in a lot of work to bring his character's superpower to life on screen. Even though David "still sucks at darts," he trained hard to be confident with knives and ensure that everyone would feel safe on set.
RITU ARYA AS LILA
According to the official Twitter account of "The Umbrella Academy," the newcomer to the show is "a chameleon who can be as brilliant or as clinically insane as the situation requires."
She is also said to be "unpredictable, mischievous, sarcastic" and has a "twisted sense of humor." You might have seen her in the series "Humans," where she portrayed Flash, and, most recently, in the rom-com "Last Christmas."
View this post on Instagram
According to IMDB, Arya trained at the Oxford School of Drama, graduated from Southampton University with a Bachelor's degree in Astrophysics, and is a part of an ambient Indie Pop band KIN with her friends Grace and Adam.
EMMY RAVER-LAMPMAN AS ALLISON
It turns out; Number 3 has an amazing singing voice! Before starring in "The Umbrella Academy," Emmy was a regular in Broadway musicals, and her singing resume is stacked with pretty powerful roles.
Her role in "The Umbrella Academy" is actually her first TV experience – and her first introduction to the world of graphic novels. Raver-Lampman revealed how she's been developing her character.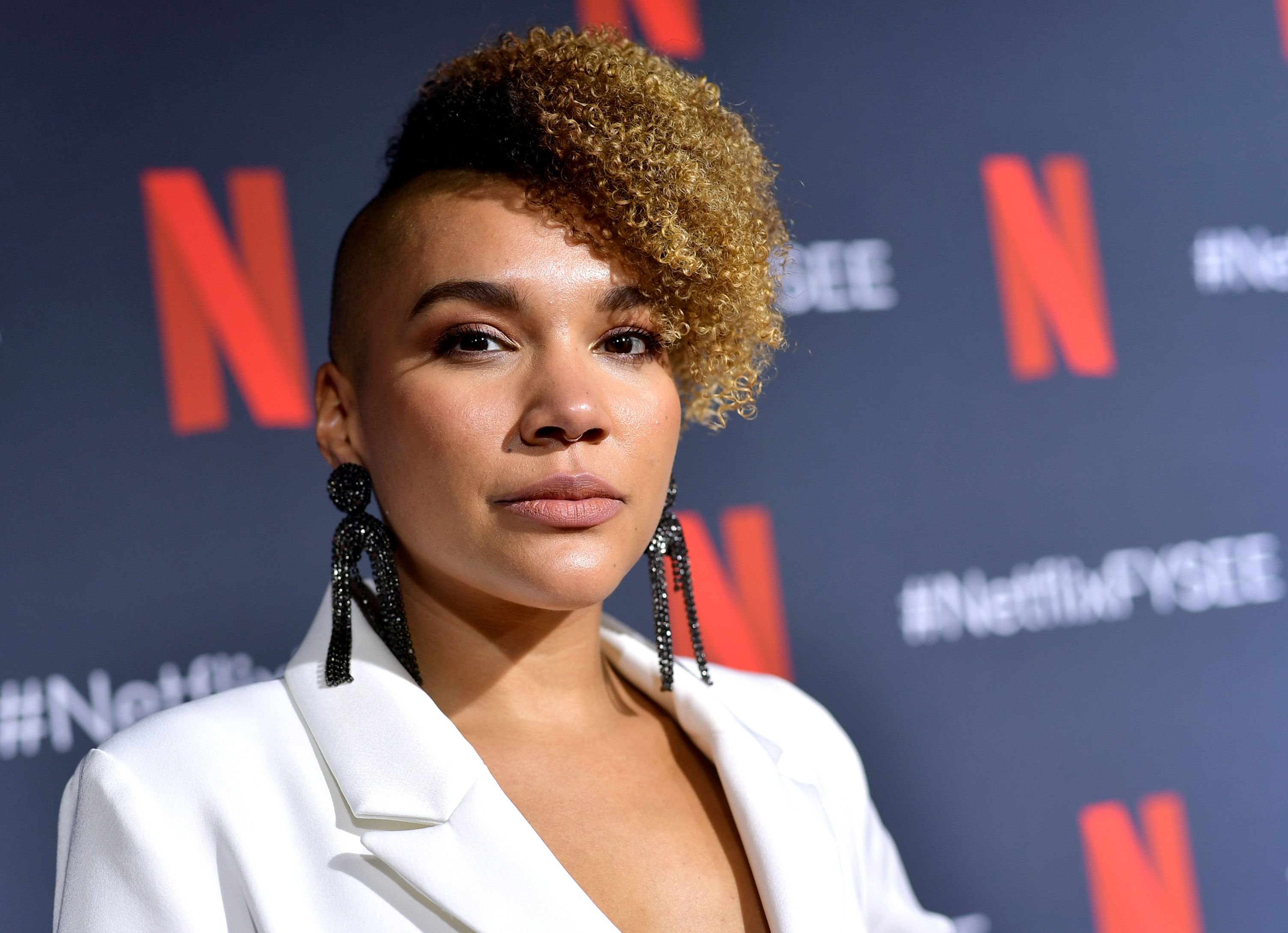 Getty Images
Getty Images
Initially, Allison's hair was going to be Emmy's natural hair – but it was hard getting into character when she looked like herself.
So, she realized that she needed some separation and told the showrunners that it would be really helpful if she had a wig.
Allison and Luther have a very deep connection on the show, and both Emmy and Tom were a little nervous about their onscreen chemistry. Fortunately, they hit it off instantly – and became friends in real life as well!
View this post on Instagram
Raver-Lampman also developed a friendship with her other co-star, Ellen Page, but she keeps her personal life out of the spotlight, only sharing glimpses.
"Ellen and I have become really close," the actress revealed. "We just really got along great and still do."
And although Emmy is actively present on major social media platforms, you can hardly find any details about her relationships. But what we do know is that she has two super-cute fur babies, Moose and Luna.
View this post on Instagram
ROBERT SHEEHAN AS KLAUS
"The Umbrella Academy" is not the first supernatural show for Robert. You might remember him as the provocative and irritating Nathan if you watched the British TV show "Misfits."
He definitely is a perfect fit for the role of Klaus and has become the stand-out favorite character for the majority of the fans.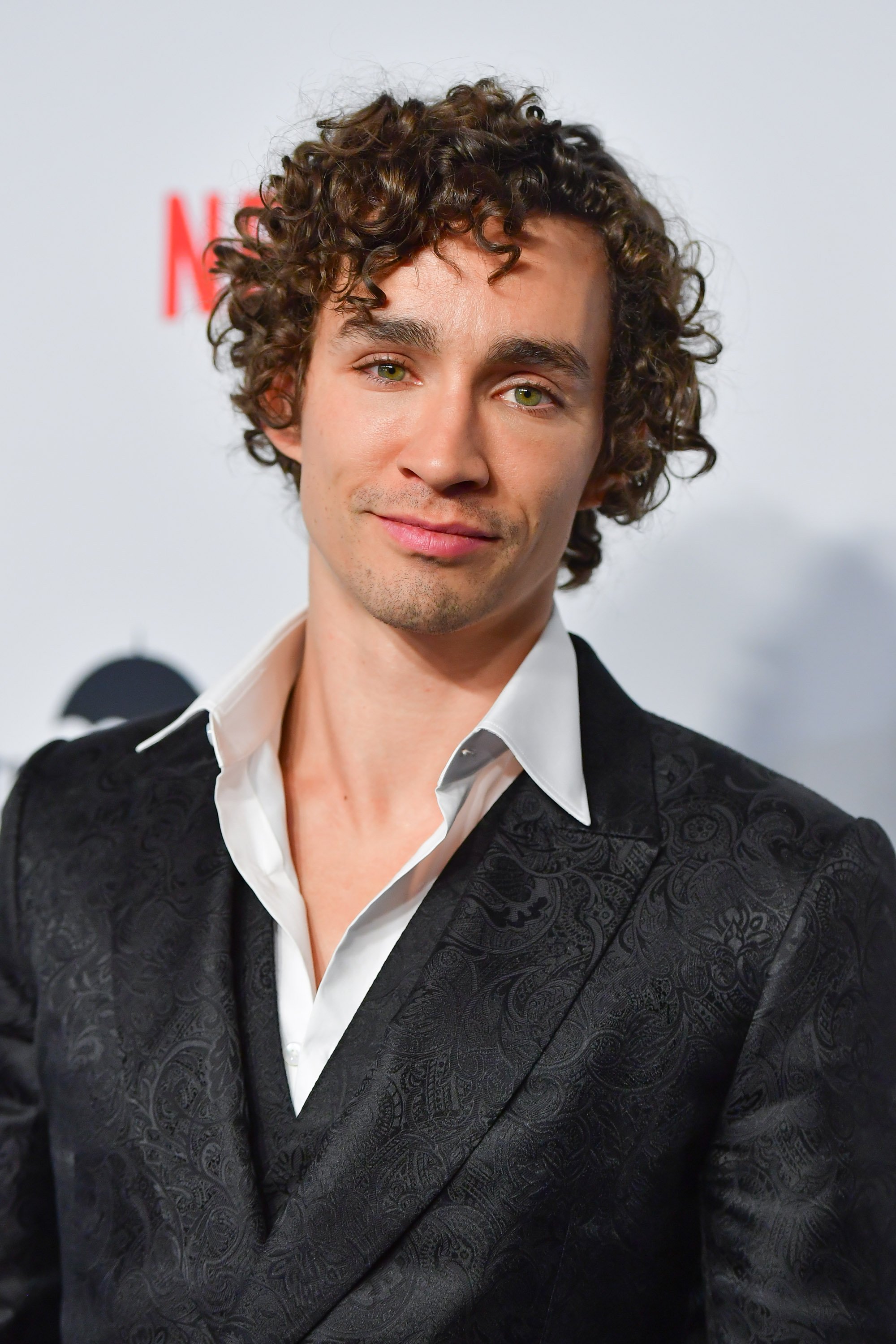 Getty Images
Getty Images
In season 1 of the series, Klaus appears to be gay when he started a relationship with Dave, but according to Sheenan, his character's sexuality takes on more the shape of a pansexual as the show progresses.
In real life, the actor identifies as straight, even though he has questioned his sexuality in the past, and is known for defying gender norms when it comes to clothing.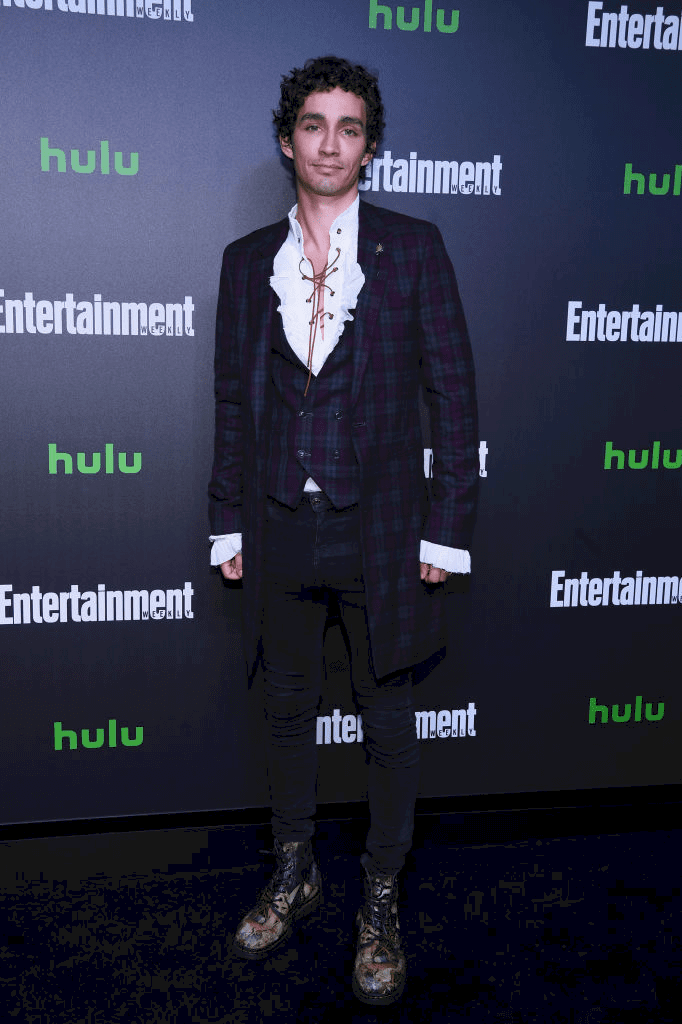 Image Credits: Getty Images/Robert Sheehan attends Hulu's New York Comic Con After Party
AIDAN GALLAGHER AS FIVE
The young actor is a big fan of "The Umbrella Academy" graphic novels. And he was dying to play the part of this hard-drinking, misanthropic 58-year-old killer trying to save the world.
Aidan revealed that Number 5 is really a dream role for anybody, whether you're a fan of the comics or just a regular 14-year-old actor.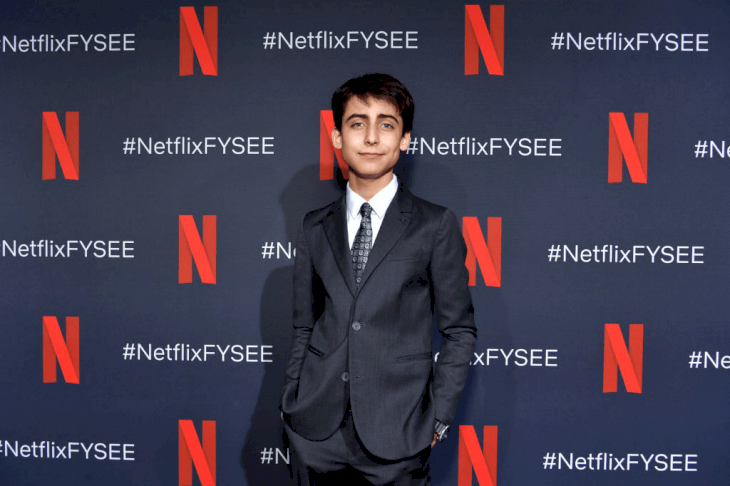 Image Credits: Getty Images/Aidan Gallagher attends Netflix's 'Umbrella Academy' Screening
Gallagher also shared that he felt a connection to his character in the sense that he'd always considered himself to be older than his age and struggled to feel like he fit in.
The teen actor is also working on his music career and recently released a really beautiful new single, "4th of July".
View this post on Instagram
At the age of 14, he became a United Nations Environment Goodwill Ambassador for North America. But Aidan also makes time for a social life.
In 2017 he was dating Hannah McCloud, known as young Louise from the drama series "Revenge." They were together for about a year.
View this post on Instagram
JUSTIN H.MIN AS BEN
Number 6 is probably the most enigmatic character on the show because he is, technically, dead! He not only haunts Klaus as a ghost, but he also serves as his brother's conscience, and he loves every minute of it.
View this post on Instagram
Min's role as Ben is his most significant role to date, and landing the show was "the biggest secret" he ever had to keep. Justin kept it under wraps from his friends and family, who thought he was "taking a semester abroad" in Toronto.
Apart from "The Umbrella Academy," Justin also stars in the sci-fi drama film" After Yang." Along with his acting career, Min is pursuing a photography career and has carried out several projects.
View this post on Instagram
ELLEN PAGE AS VANYA
The actor revealed that in the second season, he would explore his newfound confidence and "what does that mean in the good ways and bad kinda thing." In real life, Elliot Page also explores good things.
After coming out in 2012, Page surprised her fans when she married a professional dancer and choreographer, Emma Portner.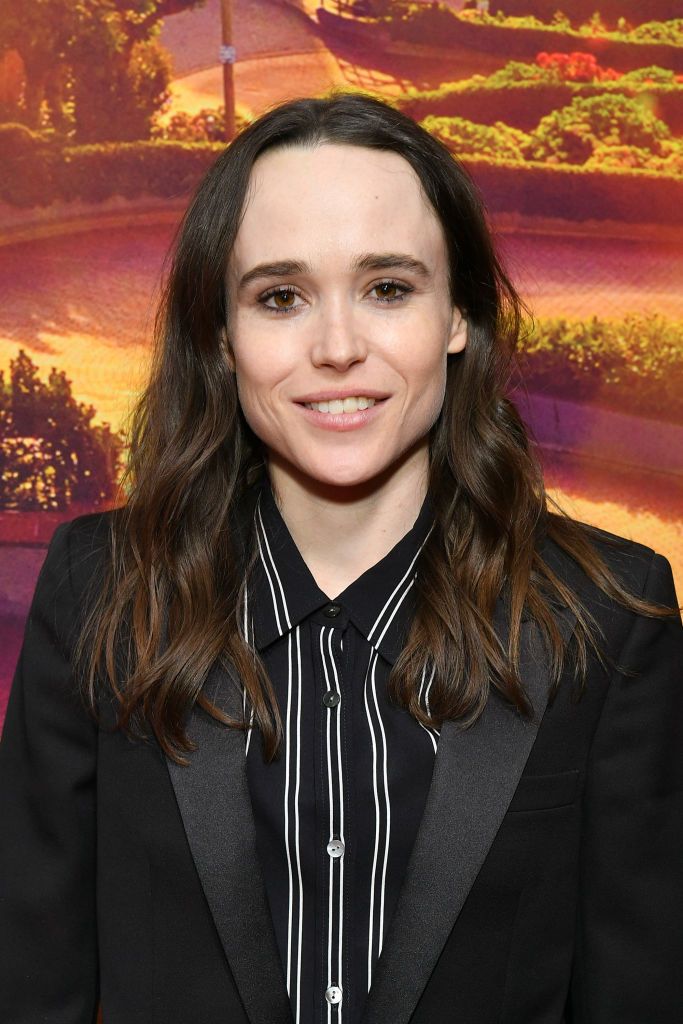 Getty Images
Getty Images
The two met on the set of "The Umbrella Academy," as it was none other than Portner who choreographed that beautiful dance of Allison and Luther's.
Elliot and Emma tied the knot after only six months of dating. The star shared an Instagram post with a photo of their gently touching hands adorned with simple wedding bands.
View this post on Instagram
WELCOME ELLIOT PAGE
The actor, formerly known as Ellen Page, recently came out as transgender. Elliot Page took to his social media to address fans about the transition and wrote:
"Hi friends, I want to share with you that I am trans, my pronouns are he/they and my name is Elliot. I feel lucky to be writing this."
Did the cast's real lives come as a surprise? Who is your favorite character in the popular series? Share your thoughts with us in the comment section.
Please fill in your e-mail so we can share with you our top stories!