Grey's Anatomy Cast: Relationship They Have in Real Life
Some characters on "Grey's Anatomy" formed strong connections that impacted the show. But did the relationships spill into their lives behind the cameras as well?
With the show in its 17th season, some relationships on "Grey's Anatomy" only deepened while others came to abrupt and drama-filled ends. Let's see how the actors get along in real life.
Are Justin Chambers and Ellen Pompeo as close as they were on the show? What is going on between Ellen and Jesse Williams? 
View this post on Instagram
SANDRA OH AND KEVIN MCKIDD
Although their characters couldn't work it out in the show, the relationship between these actors is very touching in real life. It turns out Sandra and Kevin are good friends!
Even a few years after departing from the show, Sandra Oh kept posting pictures of them together. She even pretended to be jealous of Kevin's new wife, Arielle!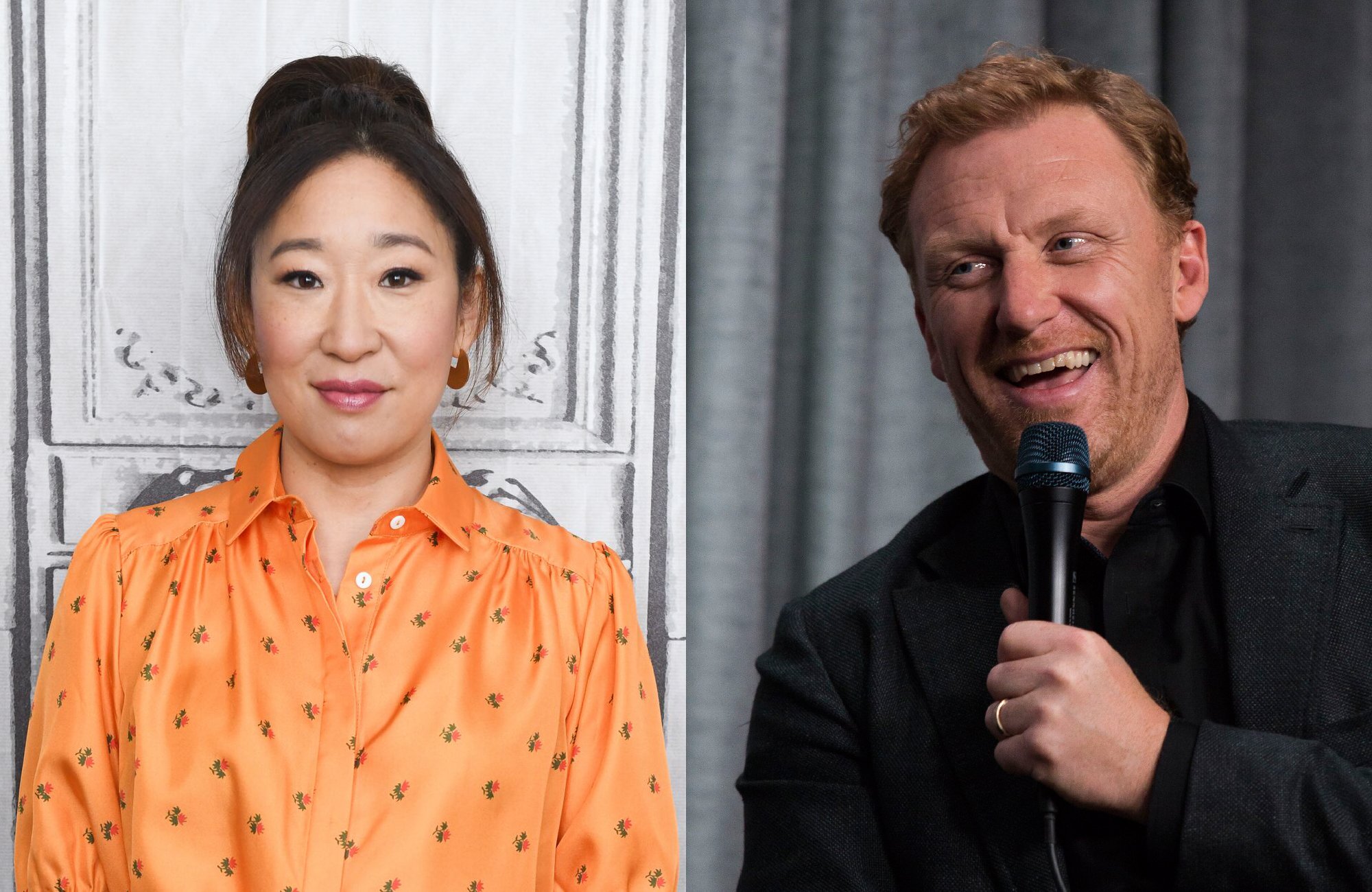 For 5 long years, Sandra and Kevin worked together - not only did they have to learn to trust each other, but they also witnessed each other's ups and downs.
SARA RAMIREZ AND KATE WALSH
In 2007, Dr. Montgomery got her own spin-off and left "Grey's Anatomy," but Sara Ramirez, who stars as Callie Torres, didn't look forward to saying goodbye to her on-screen best friend.
The pair became friends while starring together on the long-running series, and Ramirez lamented to PEOPLE about Walsh's exit. "I think she is amazing, and I am going to miss her to death," Ramirez said.
ELLEN POMPEO AND JESSE WILLIAMS
Meredith Grey and Jackson Avery don't look like close friends in the show, but they definitely respect each other. In the real world, these two are practically inseparable!
The pair with their respective spouses have taken vacations together with the kids and noted that their friendship was "really cool, like, it's not a forced thing." 
ELLEN POMPEO AND KATHERINE HEIGL
Izzie Stevens left "Grey's Anatomy" a long time ago, as Katherine Heigl decided against signing a contract for another season.  
In 2013, Ellen Pompeo commented on her colleague's decision to leave the show.  "You could understand why she wanted to go - when you're offered $12 million a movie, and you're only 26," Pompeo said in the interview.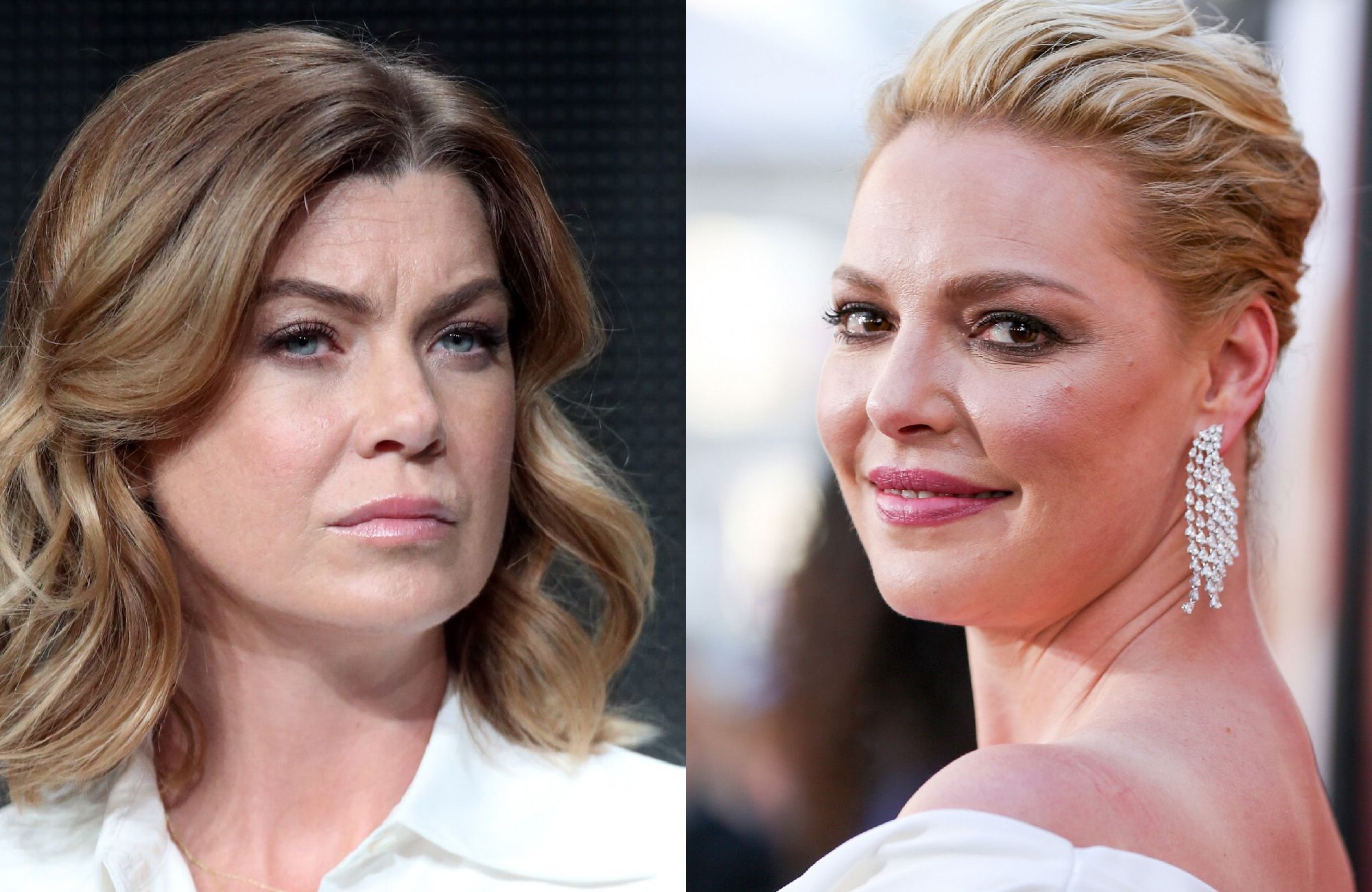 KATHERINE HEIGL AND SANDRA OH
Sandra Oh and Katherine Heigl became close friends during their years co-starring on "Grey's Anatomy," publically showing support for each other's achievements.
When Sandra received her Emmy nomination for Best Actress, Heigl took to social media to show her friend love and support and wrote:
I felt an absolute swelling of pride yesterday when the Emmy nominations were announced and my old co-star and friend @IamSandraOh was on the list for a much deserved best actress nom for her incredible work on one of my new favorite shows @killingeve . Congrats my old friend! pic.twitter.com/UXHozxdqdZ

— Katherine Heigl (@KatieHeigl) July 13, 2018
SARAH DREW AND JESSE WILLIAMS
The relationship between these two characters had its ups and downs before it transformed into a touching friendship onscreen, as well as behind the cameras.
The two spend time together often, and their friendship is still going strong, even though Sarah left the show much to everyone's surprise.
View this post on Instagram
JUSTIN CHAMBERS AND ELLEN POMPEO
Alex and Meredith came a long way from practically enemies and rivals to truly close friends. After Cristina's departure, their relationship only became stronger, and these two became almost inseparable.
In the real world, their relationship is somewhat like the relationship between their characters. Pompeo sees Chambers more like a brother than a friend, and he is one of her favorite people in the world.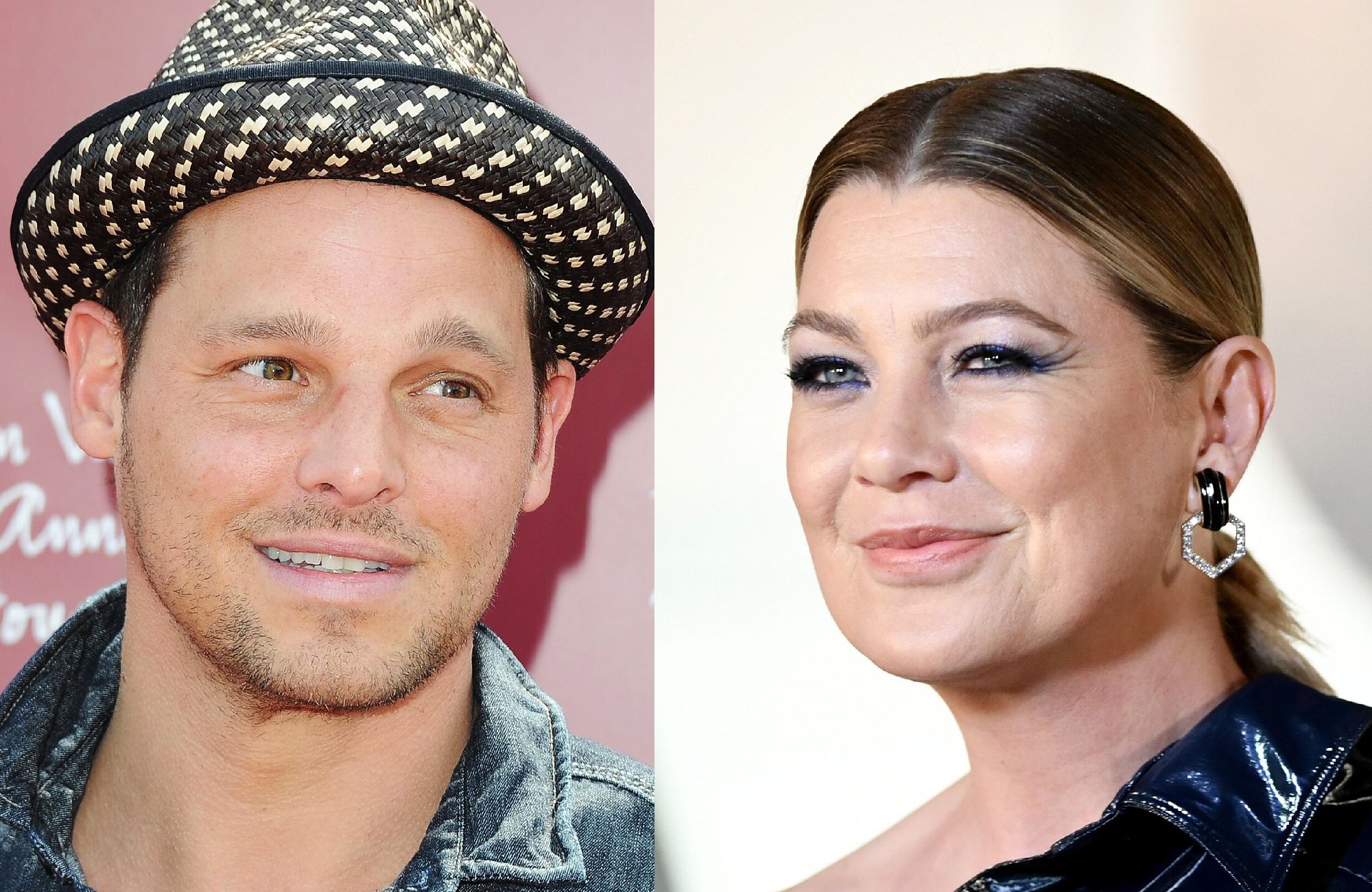 JERRIKA HINTON AND CAMILLA LUDDINGTON
Jo and Stephanie were best friends in the show, but did their friendship trickle into their real-world relationships as well?
These two were seen together sometimes and were never secretive about being friends, as Hinton just knew they would "get along great" from the start.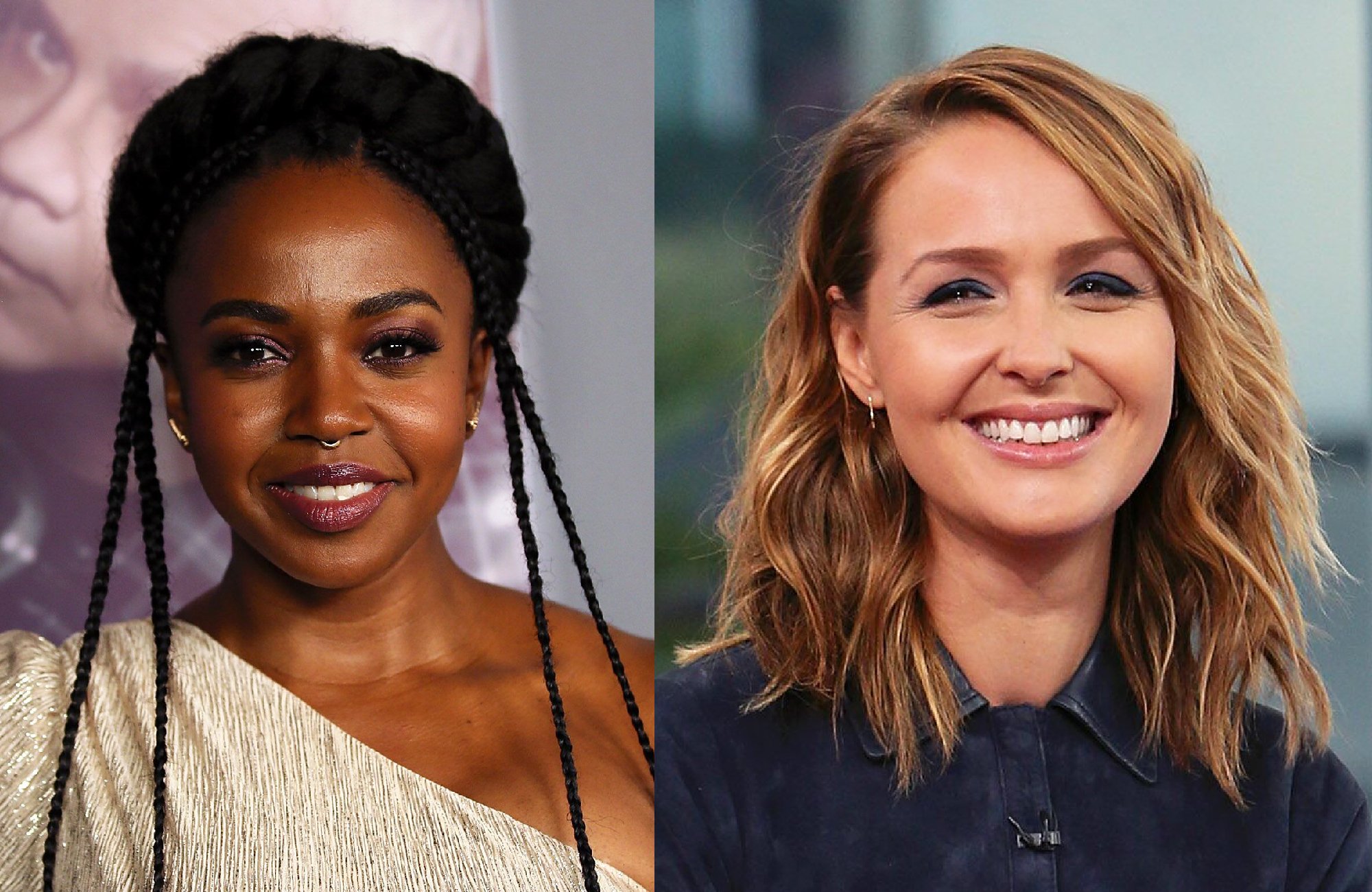 ELLEN POMPEO AND PATRICK DEMPSEY
Derek's death broke the hearts of many fans and changed "Grey's Anatomy" forever. However, Ellen Pompeo wasn't too upset about her colleague's departure.
Dempsey showed no interest in joining with Pompeo during contract negotiations, and producers held firm that Dempsey carried the show, so her requests for a higher salary always got denied.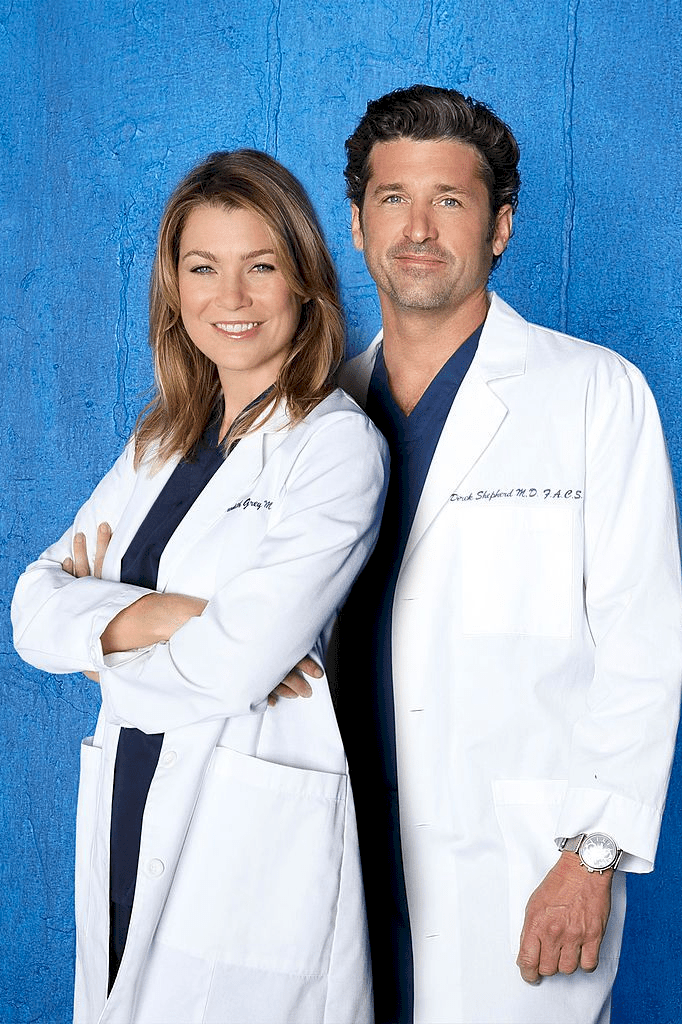 So when he left the show, it became a "defining moment" for Pompeo deal-wise. On principle, Pompeo believed that she should have been paid more than Dempsey since she starred as Meredith Grey in the show called "Grey's Anatomy."
She admits that her ex-colleague is a great actor, and together they created one of the best shows of today's world, and they remain on friendly terms.
View this post on Instagram
In fact, it was Pompeo that pitched the idea to bring him back in season 17. During an interview with Vanity Fair, Pompeo recalled how it came about and said:
"Patrick and I went for a hike one day and I just said to him, 'would you ever consider coming and being a part of the storytelling this season?'"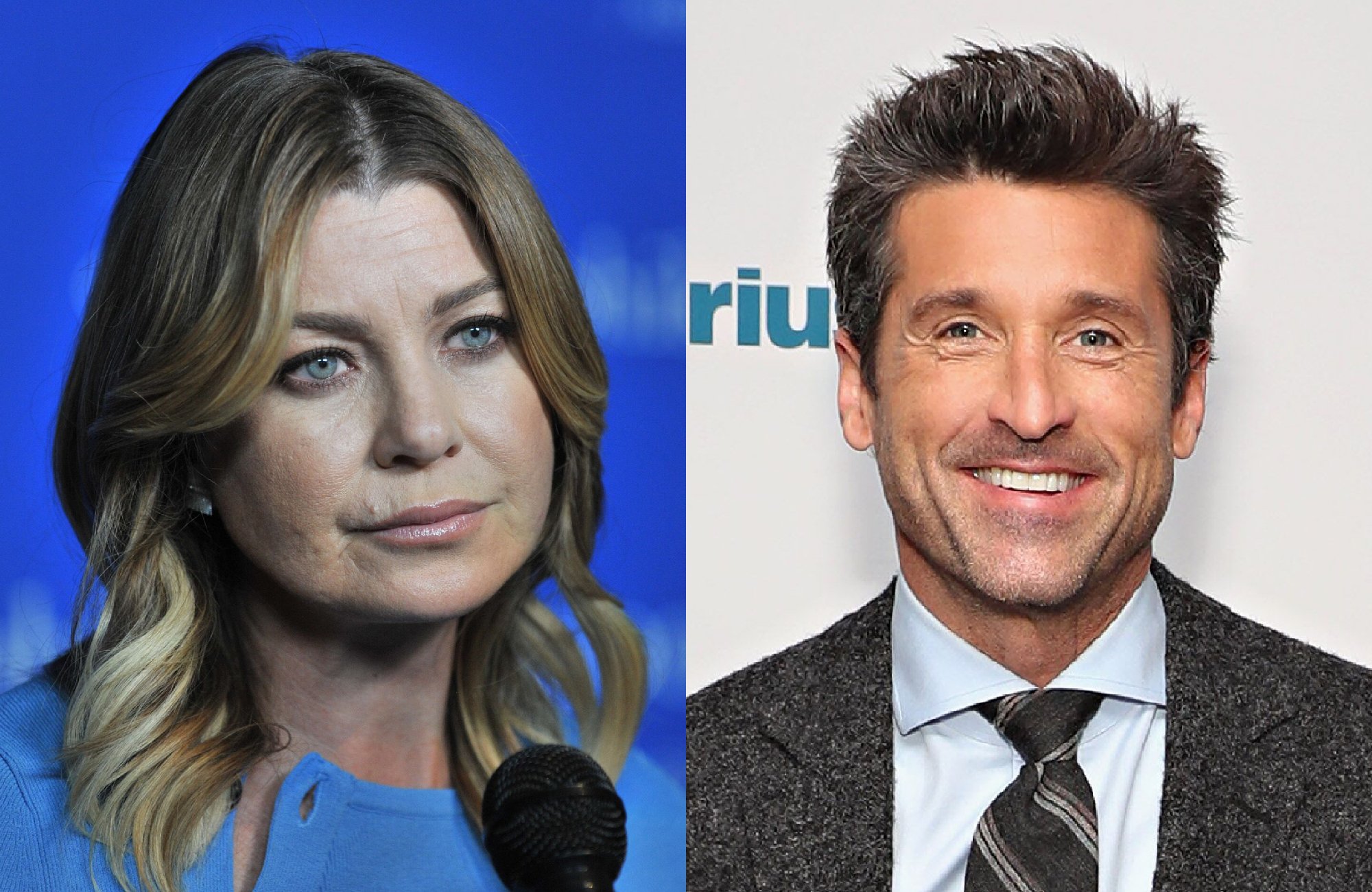 The pair knew Dempsey's brief return would bring some "light" in a time of "so much darkness," so they made it happen.
Their onscreen chemistry intact, Pompeo said that having Dempsey back was "like riding a bike," since they've always felt like they've known each other for "a hundred years."
If you're a fan of Grey's Anatomy, find out what the actors are doing in real life and how much they make from the series! Who was a history teacher in a school and could only dream about an acting career?