The Cast of Poirot: Life After The Show
"Poirot" was among the famous detective-themed books-turned-television series. Here's everything you need to know about the cast of Poirot.
"Poirot" by Agatha Christie is for sure one of the most famous detective novels. If you've ever read one of her books, you would probably agree that the best adaptation of Christie's" Poirot" is the one where David Suchet plays that little Belgian. 
From the "Poirot" season 1 to the very last episodes, Suchet's Poirot captures your attention with his brilliant acting. 
Hugh Fraser as Captain Arthur Hastings
Not too bright, quite naive but still chivalrous and sincere - Arthur Hastings definitely captured our hearts. Hugh Fraser loved playing his character alongside Suchet, although Fraser admitted he was stunned by his co-star's high standard of preparation right from the first scene.
Since "Poirot" ended, Hugh has written three rather grisly crime thrillers. His main character is the lesbian contract killer Rina Walker, peppered with flashbacks to her brutal upbringing as a teenager in Notting Hill. 
 Fraser has narrated many audiobooks of Christie's novels. If you ever get bored with rewatching the series, you can always spend a pleasant evening listening to Fraser's calming voice. 
Over thirty years ago, he captured the heart of his co-star from the series "The Bretts," and after their characters married on-screen, Hugh and his beloved Belinda Lang exchanged vows in real life. 
Together they have raised a wonderful daughter, Lily, and it seems that after so many years together, the couple still has a spark of passion and romance, more than any of them would ever have expected.
Philip Jackson as Chief Inspector James Japp
Philip Jackson loves to spend his time as frivolously as his character, James Japp. Just like James, the actor isn't fond of planning things too much when there's the chance to make a spontaneous decision.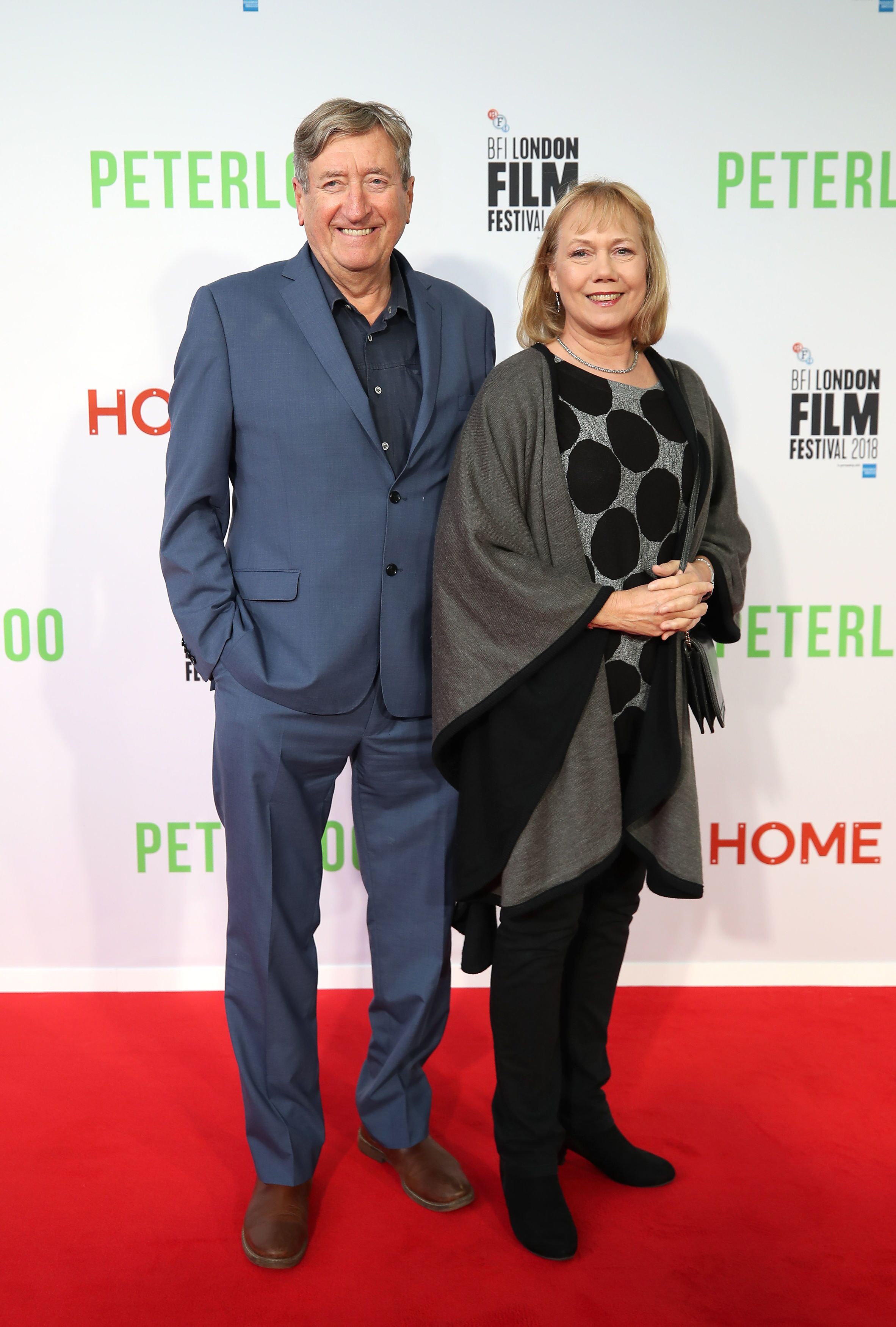 Unlike Hugh Fraser, Jackson was never 'charmed' by David Suchet's acting methods. He respected him, of course, but tried to stick to his own style of performance. He said:
"David [Suchet] is a very meticulous actor; he works everything down to the last detail. [...] I, on the other hand, am rather sloppy as an actor. I tend not to plan ahead too much."
These days Jackson happily shares his life with Sally, his wife of over three decades, and has settled for a fairly mundane existence as, without his Japp's mustache, Jackson isn't usually recognized by fans. 
Tune into this short story collection read by Hugh Fraser. Released last year, Murder Under the Sun has 13 escapist mysteries starring Hercule Poirot, Parker Pyne and Mr Harley Quin. You'll even find a James Bond in there too! https://t.co/orPgU6tqUU pic.twitter.com/qrqH1Jiz8t

— Agatha Christie (@agathachristie) June 27, 2020
Looking to the future, Jackson says that he likes to keep his options open. He doesn't want to be known or typecast for his part on "Poirot," but he's grateful that his role as the Chief Inspector made him more well known.
Pauline Moran as Miss Felicity Lemon
The only person Mr. Poirot is willing to trust (more than himself, of course) is his loyal secretary, the charming Miss Lemon. Unlike Inspector Japp, Pauline Moran paid a lot of attention to how the Queen of Detective novels described the character in her books. 
We can't possibly choose between the Poirots, we love them all! Nice to see this collection of little grey cells together though, thanks @screenrant https://t.co/4v4TIon0N0

— Agatha Christie (@agathachristie) February 10, 2021
In fact, such was her attention to the books that poor Pauline was scared she wouldn't get the role. Moran confessed, "she has wiry hair and a pince-nez and is very, very exacting. I certainly don't fit that description." 
Fortunately, the showrunners had a different perspective on the subject, so the world got its most charming Miss Lemon to date. Although little is known about the actress, we know that just like her character, she also has an interest in the Occult.
David Suchet as Hercule Poirot
While fans are sure no one could portray the Belgian detective better than David Suchet, it took the actor quite a while to decide whether the role was even worth trying out for.
Not only had Suchet not read any of the Agatha Christie books, but his brother John also warned him off the role, saying that the actor didn't even slightly resemble Hercule Poirot. 
Nevertheless, Suchet took a risk and ended up loving the role for almost 25 years. Hercule touched Suchet's life so much that many of the character's personal qualities became part of the actor himself.
Such a strong connection probably comes from Suchet's outstanding dedication to the role. Suchet remained in character even between takes, and he was always extremely strict about any directions that came from the showrunners.
 Nothing silly like refusing to eat boiled eggs that weren't the same size as each other, but there are some pretty obsessive stories about him refusing to wear outfits that, in his opinion, didn't suit the character.
"When it comes to fighting for a role in the way that I want to play it, I'm afraid I'm not that easy," Suchet admitted. "I have never liked directors telling me how to play a role. Ever."Just like fans of the series, David Suchet is still grieving the end of Poirot's investigations. The actor even wrote a book called "Poirot and Me," which gives an insight into his life on and off-screen, Suchet's views on religion, a look into his family life, and more about our beloved little Belgian.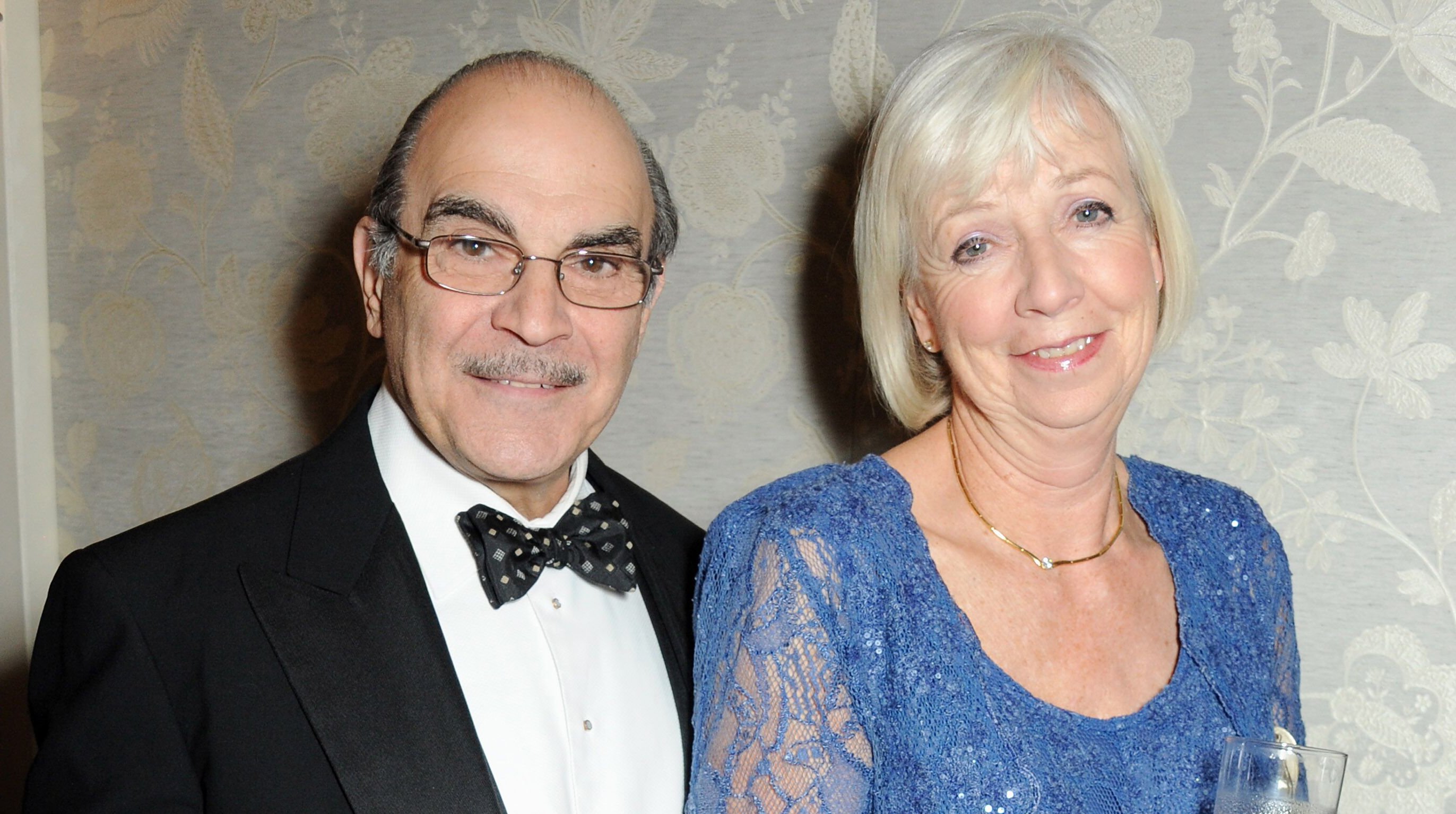 The star's memoir reveals the gentle relationship between him and his wife, actress Sheila Ferris. Suchet never gets tired of saying that he wouldn't have had such a successful career without his wife's unwavering support. 
He also admitted that he fell in love with Sheila as soon as he saw her during rehearsals at the theatre, but it did take him quite a while to take her on a date.
Fortunately, Sheila gave him a chance and hadn't regretted it even once during their blissful 44 years together. 
My Daughter and I going out to celebrate Christmas. A long tradition😊😊 pic.twitter.com/gqUKulTxfj

— David_Suchet (@David_Suchet) December 22, 2016
They've raised two children together: Katherine, who is currently a successful physiotherapist, and Robert, who is a personal fitness trainer. Robert has gotten his parents to take up the habit of meditating.
"I meditate with my wife most mornings. It's a wonderful start to the day to start calm, with an empty slate." Suchet has said.
We did it!! Really very tough but what a reward. Thanks to all who donated to @makenoise to support Global trekkers and team Suchet in our trek to Machu Picchu. pic.twitter.com/nCUja4pssY

— David_Suchet (@David_Suchet) April 13, 2018
Zoë Wanamaker as Ariadne Oliver
This eccentric and colorful crime writer brought us plenty of laughs. Zoe Wanamaker is well-known for making any character iconic and memorable. 
From the quirky Quidditch teacher Rolanda Hooch in the "Harry Potter" films to the hilarious control freak Susan Harper in long-running BBC sitcom "My Family," Wanamaker herself is just as energetic and fascinating as her characters. 
Actually, for an extended time, Wanamaker was sure that she would grow old as a single woman, but then, as the actress puts it, "she got lucky" and eventually got married at the age of 45. 
Zoe at @childrenandarts event at the Royal Albert Hall last week. pic.twitter.com/bjxa1SbWyh

— Zoë Wanamaker (@ZoeWanamaker) September 12, 2018
It was during a very tough time in her life, as Wanamaker was grieving over the recent loss of her father, legendary actor Sam Wanamaker. 
Wanamaker found someone who really understood what she was going through, as actor and writer Gawn Grainger was also dealing with a significant loss in his life when cancer took his wife's life.
The pair supported each other and made it through those dark times and together managed to write a new chapter in their lives. After marriage, Wanamaker became stepmother to Grainer's two children, Charlie and Eliza.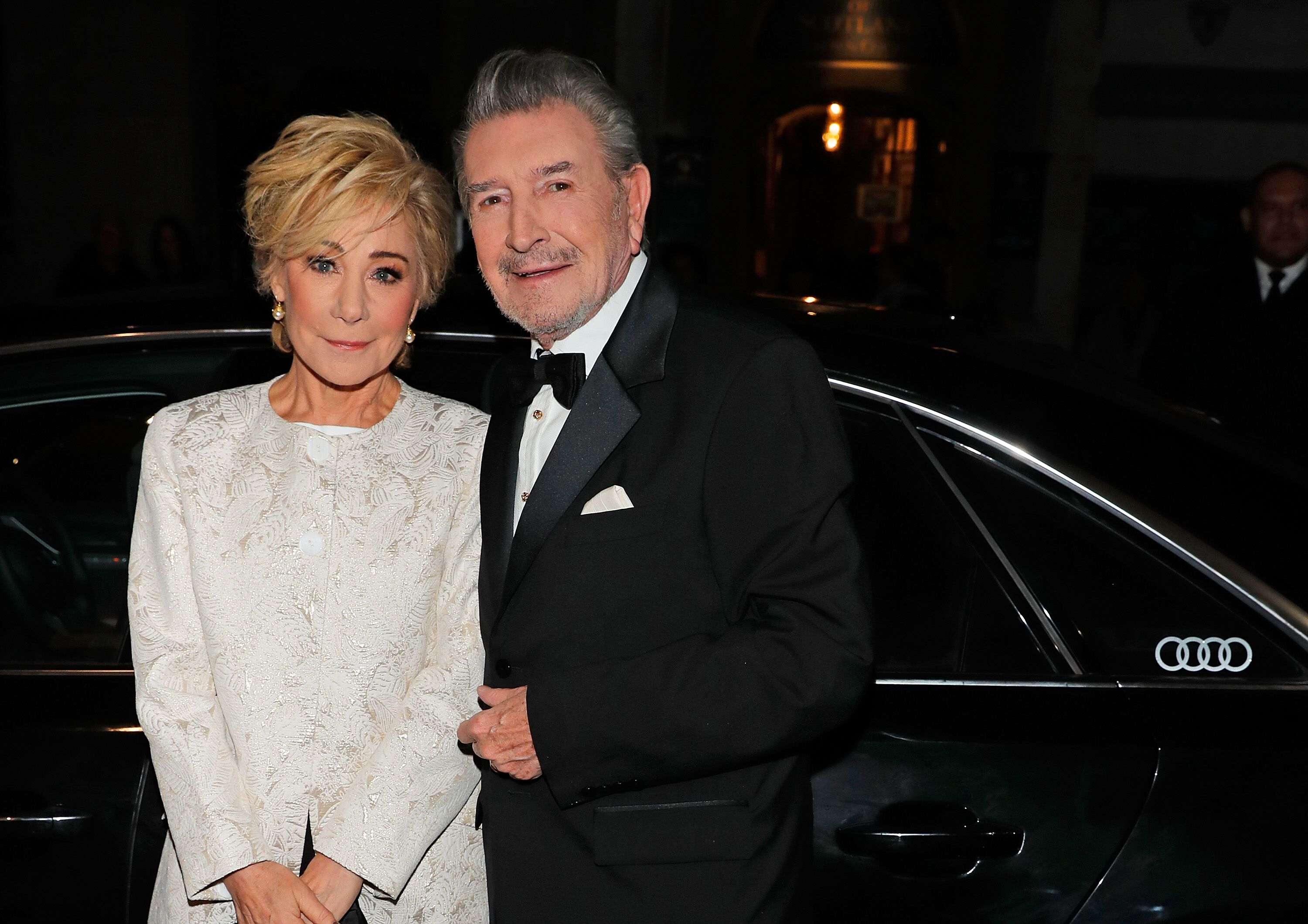 David Yelland as George
David Yelland is a real veteran of British theatre, and that's why you don't often see him on screen. His stage performances are still connected to the world of Christie, and his theatrical work in the production of "Witness for the Prosecution" is a great example.
Coincidentally, his daughter Hannah is also connected to Christie. You can spot Hanna in one of the episodes of Christie's "Poirot," where Lord Edgware dies, playing the role of Geraldine Marsh.
The Olivier Award winning actor Matthew Kelly and Chariots of Fire Actor David Yelland join @chrismannbbc on #MannInTheMorning 📻 They're starring in a revival of the Alan Bennett play 'The Habit of Art' @camartstheatre this week 🎭 LISTEN: https://t.co/8kXTBB37sh pic.twitter.com/yWZ6GtVjH6

— BBC Cambridgeshire (@BBCCambs) October 30, 2018
Meanwhile, David lives a very private life, and as a result, very little is known about him. However, it seems that his relationship with his daughter Hannah is something that he's not afraid to share. 
The two are really close and often perform together on the stage, such as in the play "The Life and Adventures of Nicholas Nickleby."
What else would you love to know about the series? Perhaps what the cast was up to before they portrayed those iconic characters?