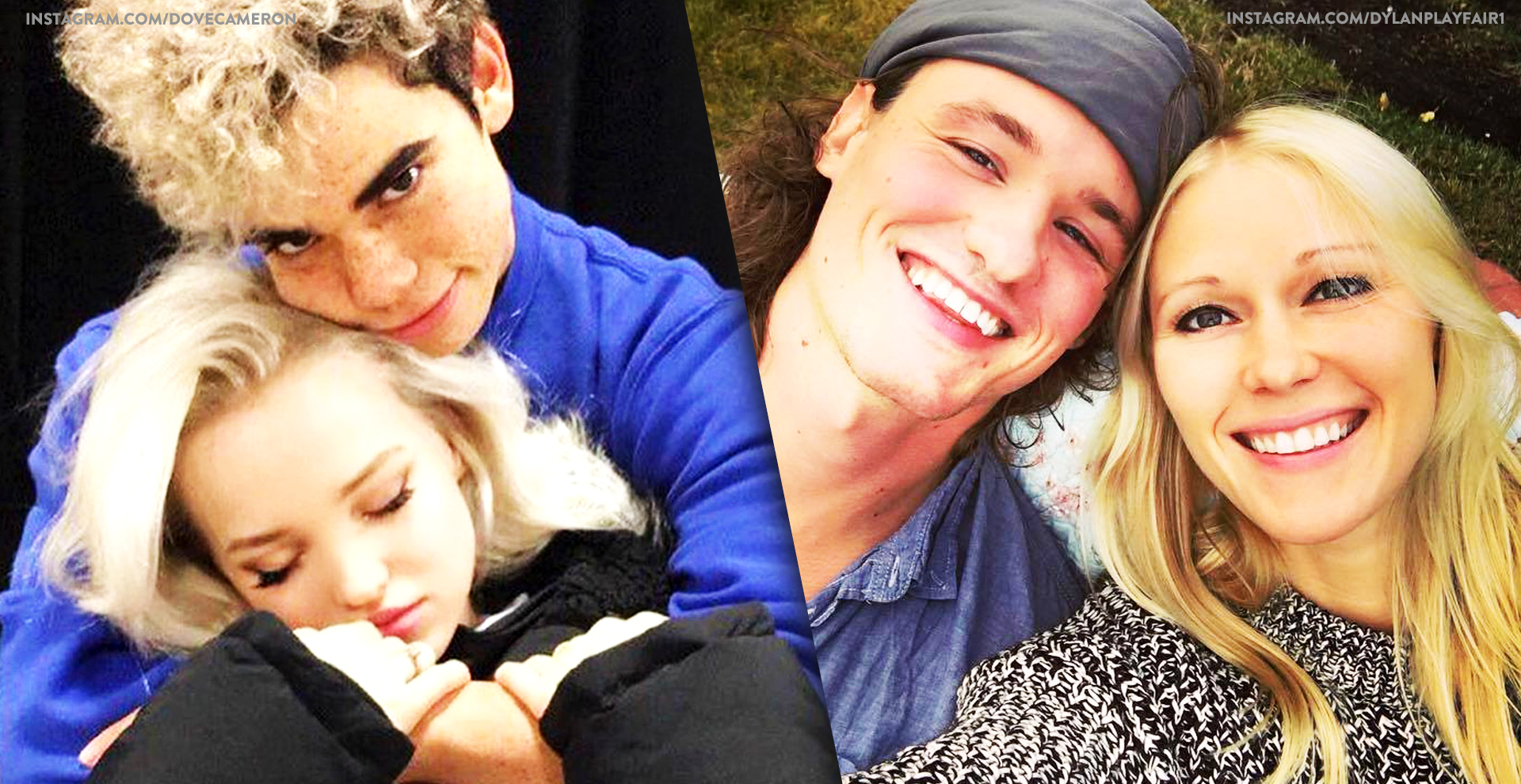 Descendants 3 Cast's Real-Life Couples
"Descendants 3" is a musical fantasy TV film that stole the audience's hearts this August. Let's know more about the stars behind the characters.
After watching it, viewers strived to learn more about the actors who talentedly portrayed the characters. Here's more about the actors.
View this post on Instagram
Dove Cameron as Mal
Usually, the main heroes are kept as the cherry on top, but we can't wait that long to tell you who the all-favorite heroine is dating.
For three whole years our lovely Dove Cameron, aka Mal, has been dating her Descendants colleague, the Scottish hottie Thomas Doherty.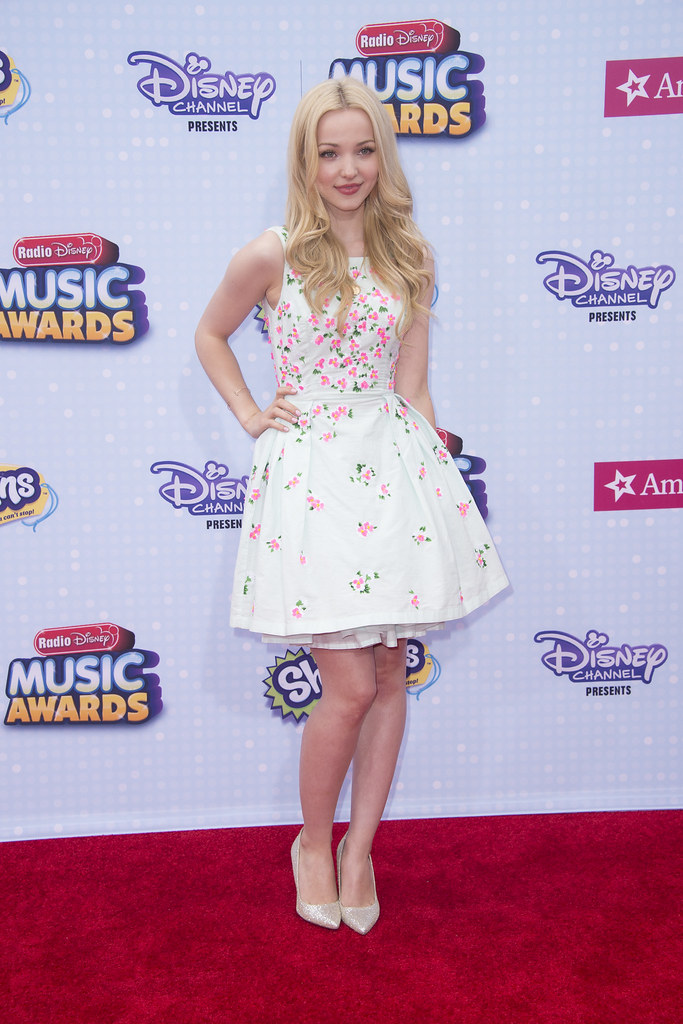 flickr.com/disneyabc
flickr.com/disneyabc
Thomas played the role of Captain Hook's son Harry, a member of Uma's pirate gang since "Descendants 2," but before we talk about their romance, let us tell you about another actor. His name is Ryan McCartan, and he is also Dove's ex-fiance and colleague from the TV show "Liv and Maddie."
Ryan and Dove dated for more than three years, which Dove admitted to being her first serious relationship when it at only seventeen. Sadly, their relationship ended, and neither Dove nor Ryan ever commented about their split to the press.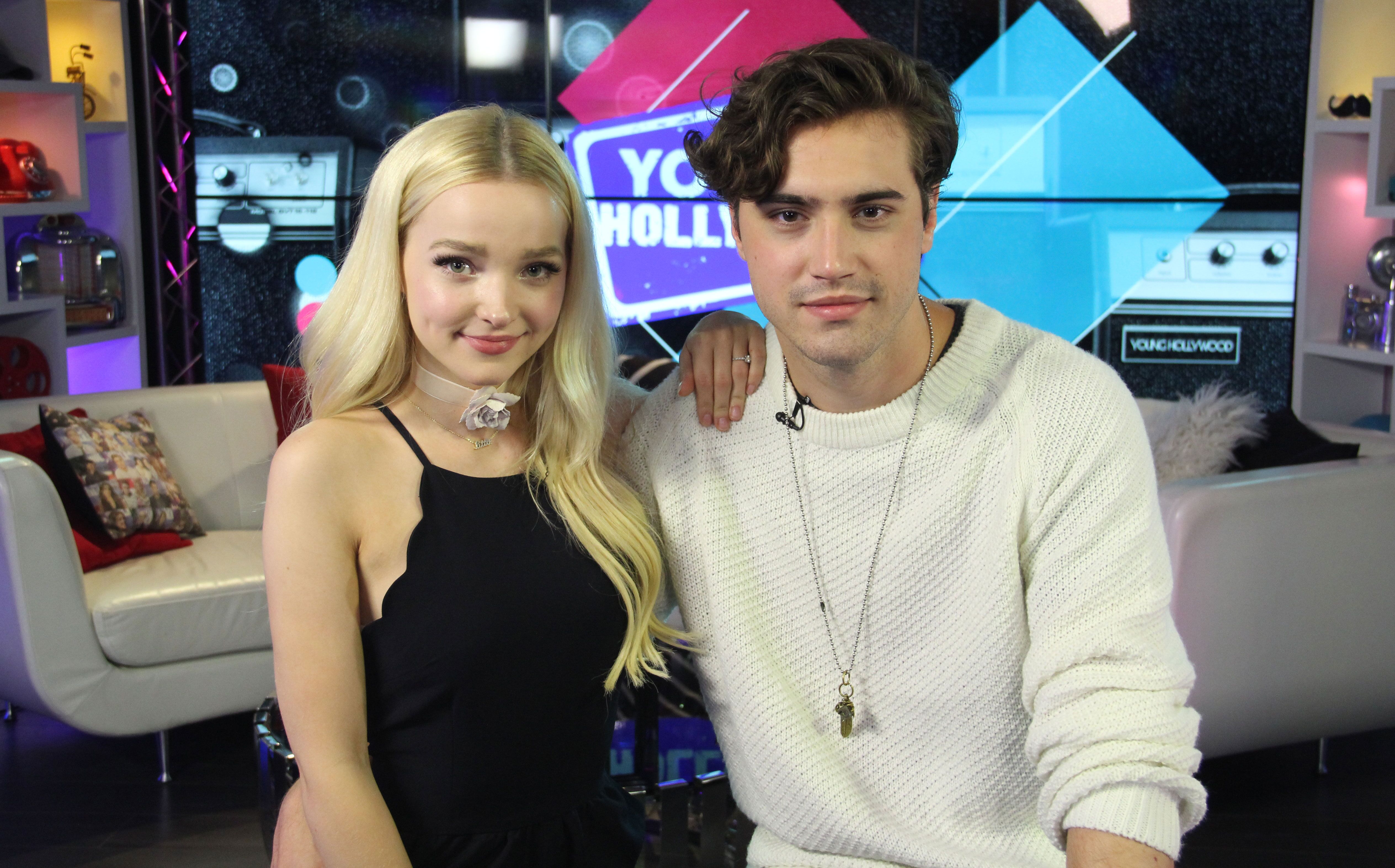 getty images
getty images
All we know is that Dove left the relationship because it was not what she expected, as Ryan himself wrote on Twitter.
The two were just friends back when Dove was dating Ryan, and when she and Thomas met on the set of "Descendants 2," she didn't pay much attention to him because the actress was too focused on her role.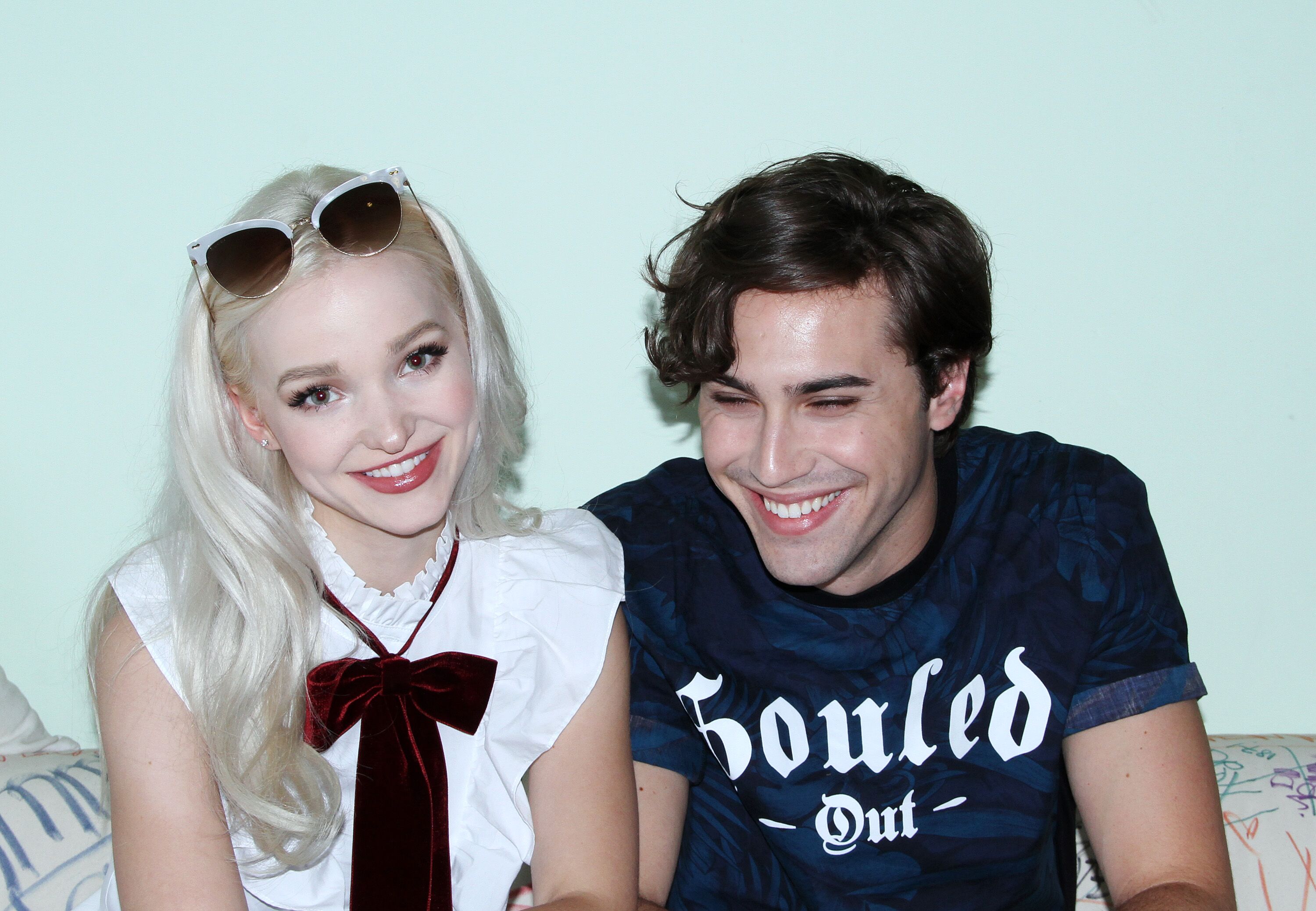 getty images
getty images
Sofia Carson as Evie
Sofia Carson played Evie, aka Evil Queen's daughter, who had fans adoring her hair color. Because of its perfect blue hue, many fans decided to dye their hair the same shade.
Unfortunately, Sofia doesn't talk about her personal life and nearly never shares details about who she fancies, dates, or anything about her relationship status at all. But, the imagination of the star's fans is inexhaustible.
View this post on Instagram
This is where we get the gossip about Sofia's supposed affairs. First, there were rumors that she was dating Cameron Boyce, as he sometimes made an appearance on Sofia's Instagram.
Sofia denied this rumor when she called Cameron her "little brother" under a picture with him. Soon after, they said she was dating Sofia Vergara's son Manolo, but yet again, nothing was confirmed by the two.
View this post on Instagram
The media then said that Sofia also dated Booboo Stewart, Nolan Gerard Funk, and Thomas Law, but these are only guesses.
Sarah Jeffery as Princess Audrey
In part three of the "Descendants," Princess Audrey, played by Sarah Jeffrey, was finally allocated more on-screen time, where she performed one of our favorite songs in the movie.
View this post on Instagram
But we didn't realize how involved she was until we saw the movie for the first time, once it was all edited together. It felt like she finally got to tell her story. It truly was a touching moment and an amazing song.
The actress behind the character doesn't share any details about her love life. In 2016, several photos were found online of Sarah together with Justin Bieber.
View this post on Instagram
The word of their possible romance spread worldwide, but none of the two gave a single comment about those rumors. Soon after, Bieber proposed to his girlfriend, Hailey Baldwin, who is now his wife.
Actor Nick Hargrove, Sarah's partner on the set of "Charmed" reboot, regularly posts photos of Sarah on his Instagram, which suggests that there's more than friendship between those two. Besides, it looks like Monty also likes Nick. And if your pet likes him, he's a keeper.
View this post on Instagram
There are even pictures where the two stars totally give off a romantic vibe and look like they are more than just friends. In any case, we hope they are a couple because they fit together so well. In the meantime, all we can do is wait and see.
Dylan Playfair as Gil
Next on our list is the devoted Uma gang member, the son of Gaston – Gil, played by Dylan Playfair. Dylan and his co-star Thomas Doherty caused an uproar among fans by posting this saucy photo where the two kiss! On the lips! In costume!
View this post on Instagram
This moment did not happen in the movie, and from what we know, neither of them showed interest in other guys before, so what could this kiss mean?
Our guess is a bromance. Probably the two actors were just having fun off-camera -- a little too much fun. However, a year ago, in September, Dylan shared way more exciting pictures on his Instagram.
View this post on Instagram
Dylan proposed to his girlfriend, Jen Araki in the evening, on a small private yacht, and of course, Jen said yes. "Two days ago I asked my best friend to marry me, to share in all the beauty, joy, love and possibilities this life has to offer," he
said
.
Dylan's wife-to-be is a co-owner of several video production companies. She is also a model, a stylish, self-made woman, and an inspiration for us all. And let's not forget that she is gorgeous!
View this post on Instagram
We are so happy for this lovely couple and excited to see what's waiting for them in the future. And of course, we are looking forward to seeing the wedding photos! We bet they will look marvelous!
China Anne McClain as Uma
Now let's talk about the real leader of the pirates – Uma, the daughter of Ursula. She first appeared in "Descendants 2," and when we discovered who her mother is, it shook us.
View this post on Instagram
Let's talk about the actress who plays Uma, China Anne McClain. While it seems China is the ideal woman, there is no news about her dating history.
Booboo Stewart as Jay
Next on our list of Descendants stars is Booboo Stewart, whose real name is Nils Allen Stewart Jr. This actor dated his Twilight co-star Jodelle Ferland, and later a Nickelodeon actress, Samantha Boscarino.
View this post on Instagram
Then, Booboo had an affair with Megan Trainer, who also took part in the Descendants franchise. Not to be confused with Meghan Trainor, who is "All about that Bass" – they're different people.
Mitchell Hope as Ben
And now we are moving on to the King himself, the son of the "Beauty and the Beast" – Ben, played by Mitchell Hope. Born in Melbourne, Mitchell once flew to LA to audition for Descendants, and according to producers, their first read-through with Dove made them fall in love with this pairing.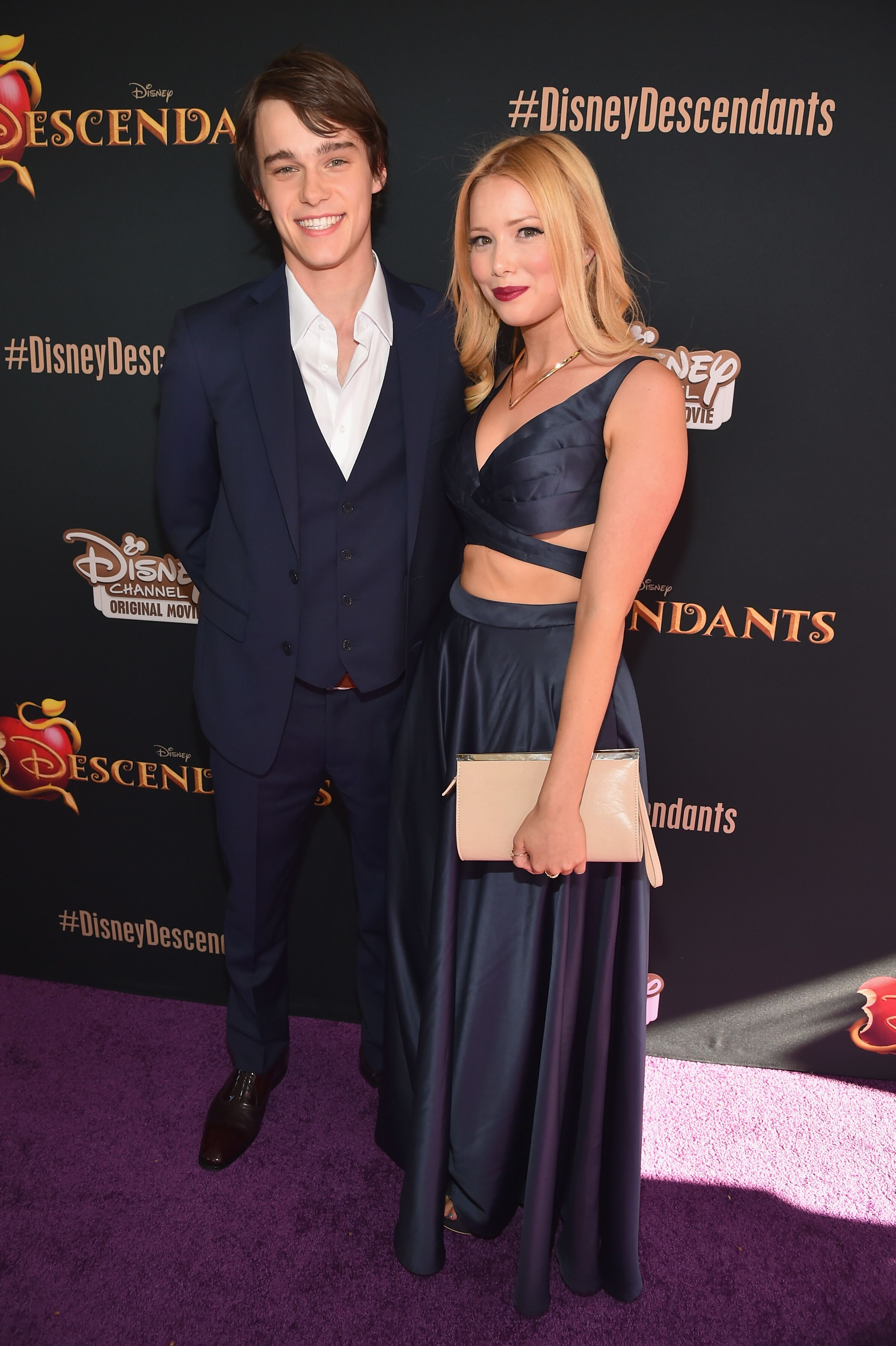 getty images
getty images
It was clear who they wanted for the role of Ben. Like his character, Mitchell is a loyal and reliable boyfriend. For several years already, Mitchell has been dating an actress from "On The Wall," Tayla Audrey.
They have a dog called Harvey and it seems like their relationship is going perfectly well. It brings us pure joy to see the couple's pictures on Tayla's Instagram page, which she regularly shares with her fans.
Cameron Boyce as Carlos
And now it's time for the last but not least star of today's list – Cameron Boyce. We fell in love with his talent, great looks, and charming personality back from the first "Descendants" movie. This guy won the hearts of many fans and became one of the brightest young Hollywood actors.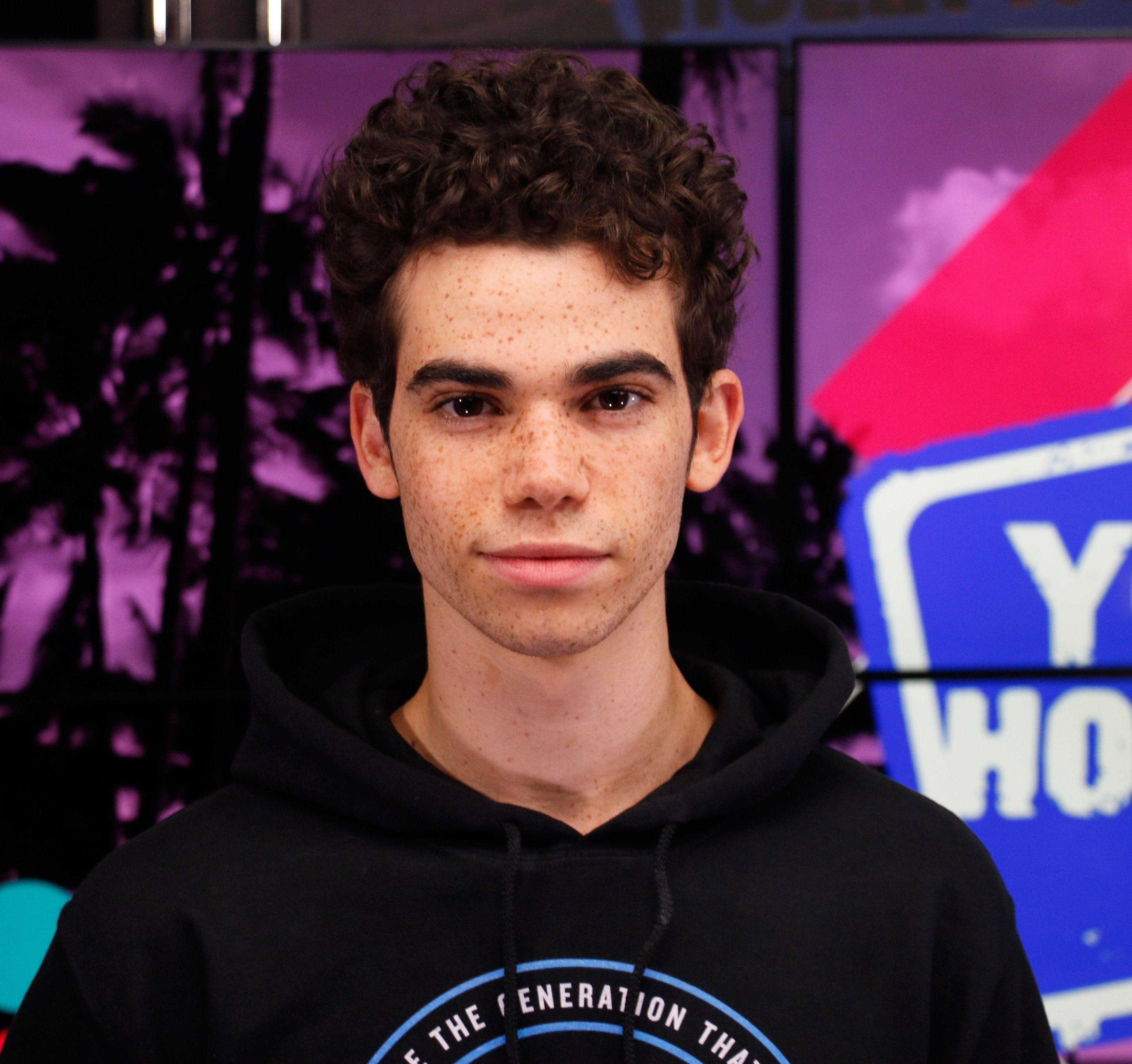 getty images
getty images
He had a remarkable start to his career, and it seemed that great things awaited him -- but fate didn't let him. On the night of July 6th to 7th of 2019, Cameron passed away in his sleep from an epileptic seizure caused by his on-going condition. He was only 20 when it happened. It came as a huge shock for his fans.
And since the topic of this list is love, we will wrap it up by saying – we love you from the bottom of our hearts, Cameron.
Please fill in your e-mail so we can share with you our top stories!