Meet 'Good Morning America's Anchors' Spouses
The anchors of "Good Morning America" became familiar and beloved faces on television, but what happened in their personal lives? Let's see if they all found love.
Rivalries, stalkers, disease. These are just a few things that happen behind the scenes of America's most popular morning show. Tune in to find out all the juicy drama that the nation's favorite anchors go through.
Shared experiences and handling life's ups and downs provided each other the anchors with their unique challenges and joys.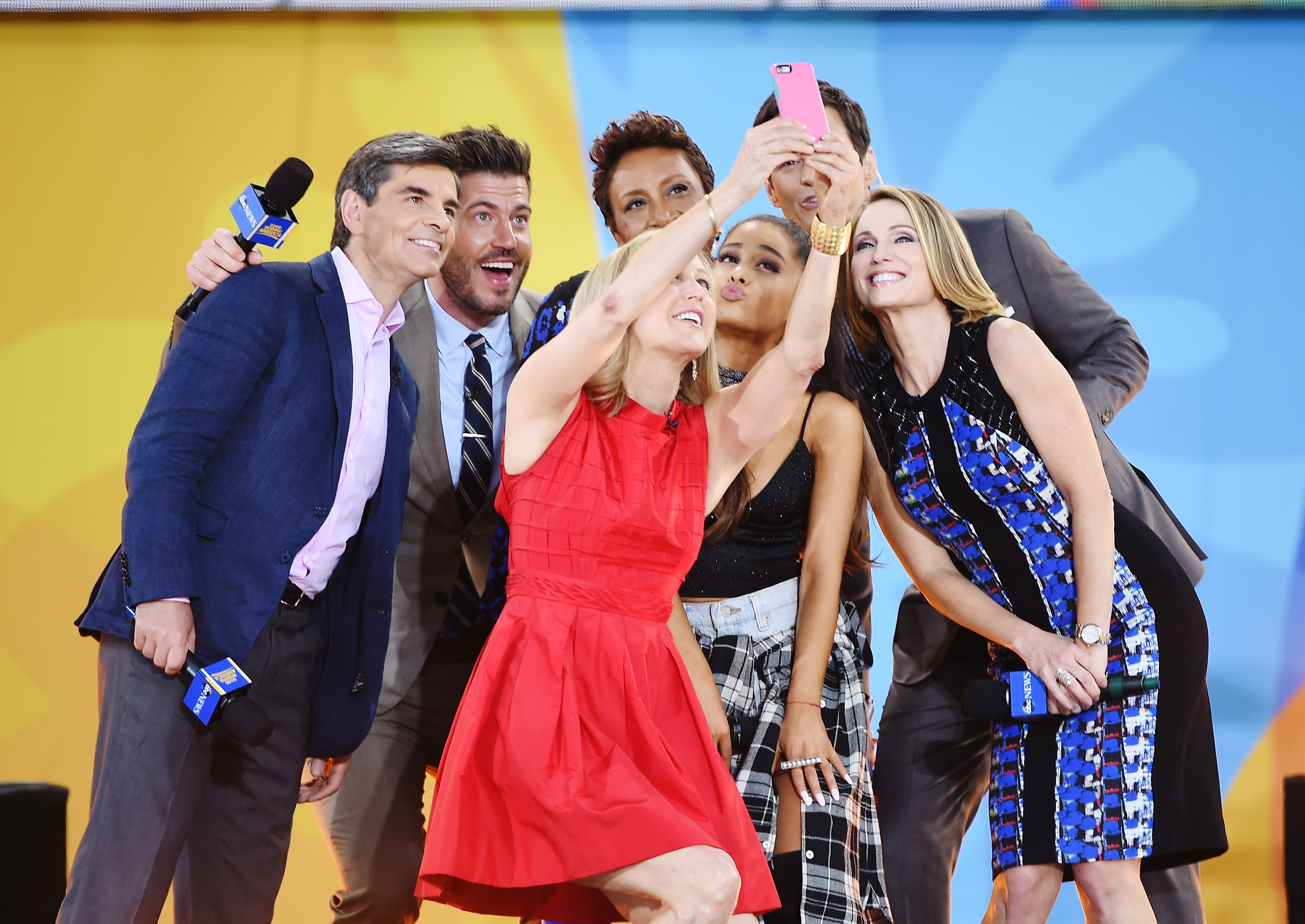 AMY ROBACH
Amy Robach married former 'Melrose Place' star, Andrew Shue, in 2010. The couple met in April 2009 at a book party and instantly fell in love.
Both Shue, 42, and Robach, 37, were previously married and divorced. Shue has three sons with his ex-wife Jennifer Hageney, and Robach has two daughters with her ex-husband, Tim McIntosh.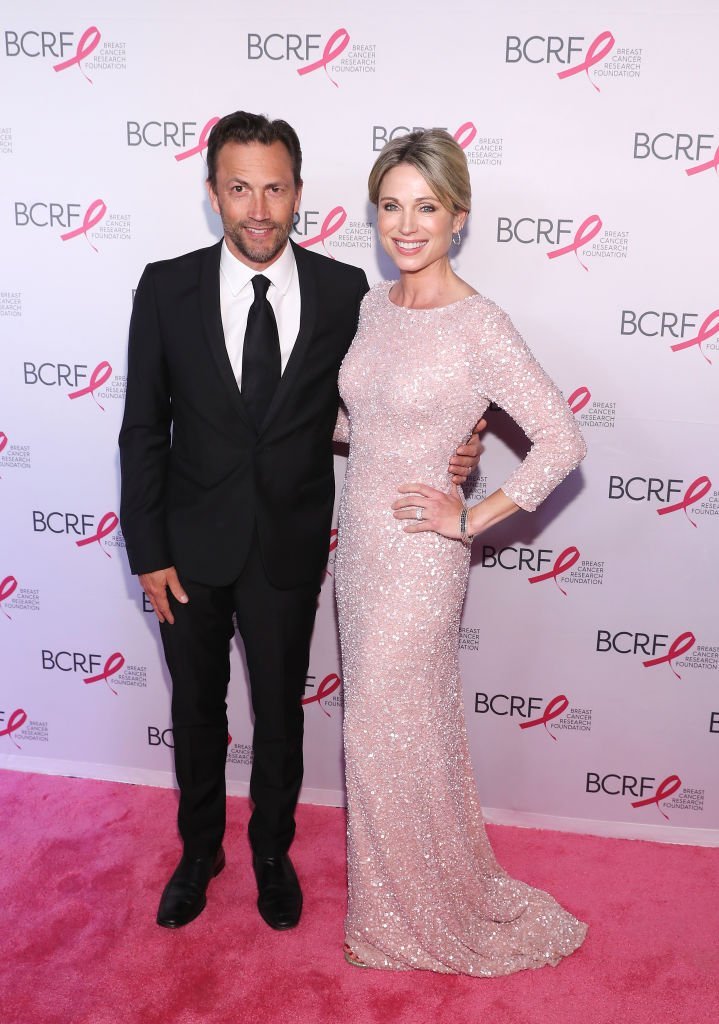 ROBACH IN HOT WATER
Apparently, Robach needed a little more "hard work" on the show, though! In August 2016, she found herself in hot water when she used a racial slur.
Robach referred to "colored people" while reporting on the controversy over casting actress Zendaya to play Mary Jane in 2017's "Spider-Man: Homecoming."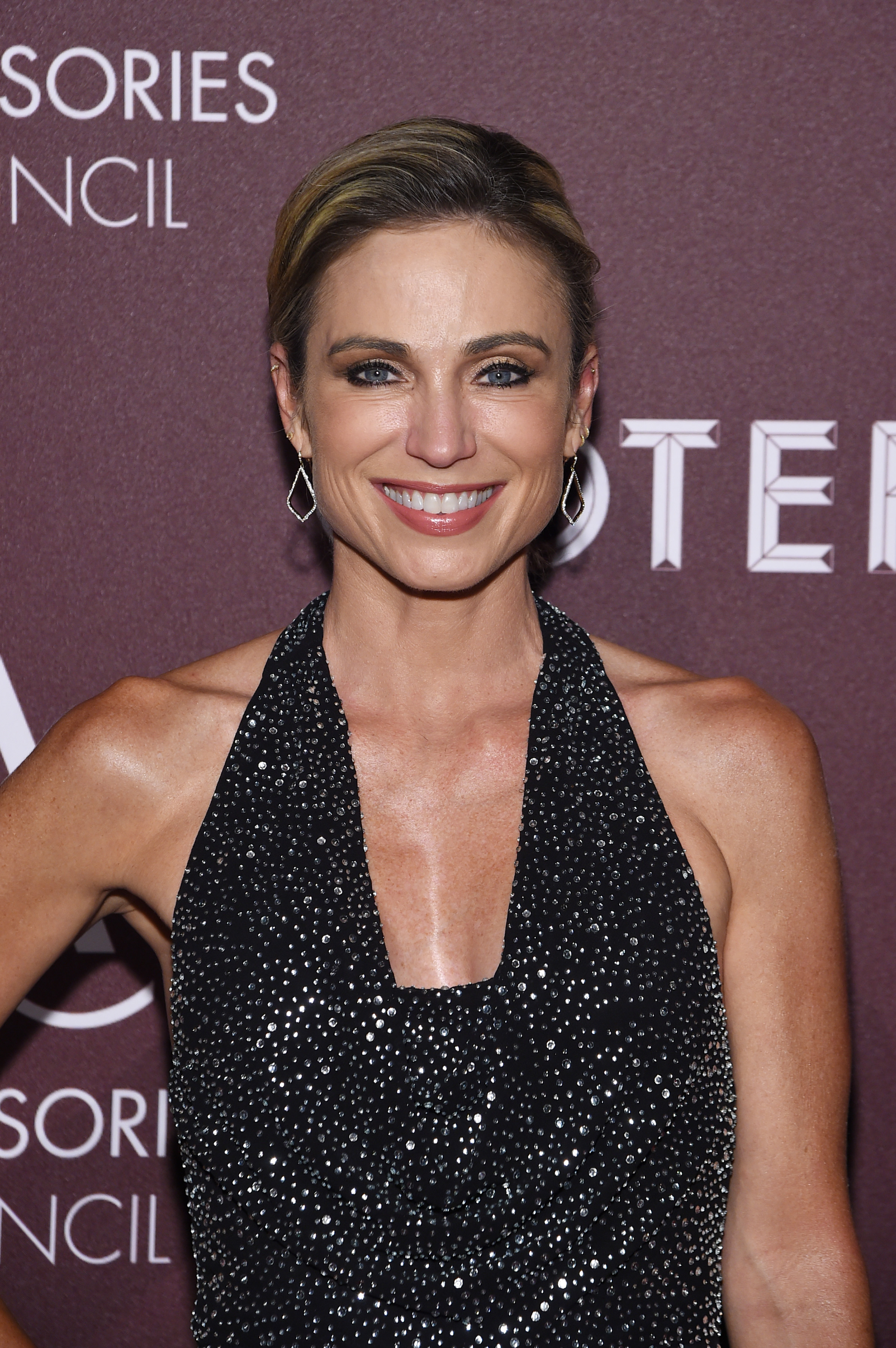 Robach apologized later that day, calling it a "mistake," stating that she meant to say "people of color" and that what she said was "not at all a reflection of how I feel or speak in my everyday life."
But that's not the only drama for Robach! According to TMZ, Lara Spencer and Amy Robach "hate" each other and "can't hide their contempt."
Reportedly, the senior vice president of ABC News, James Goldston, confronted Robach, calling her "toxic" for creating on-set tension.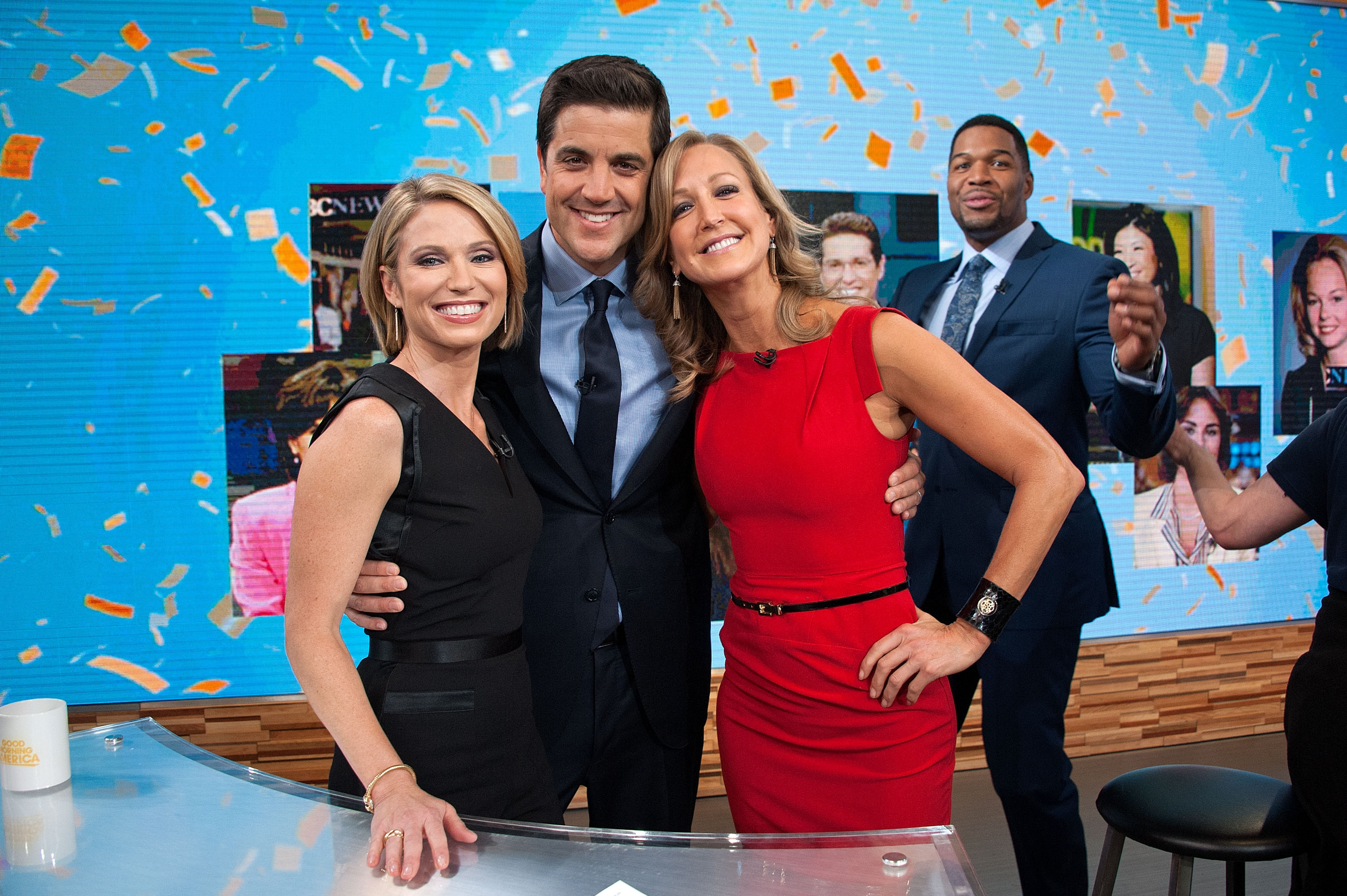 ROBIN ROBERTS
In 2014, Robin Roberts came out as gay in a Facebook post. The 'Good Morning America' host went on to reveal she was dating Amber Laign.
"We met on a blind date. It will be nine years in July," Roberts reportedly said in 2014. Laign was at her side when Roberts was diagnosed with myelodysplastic syndrome.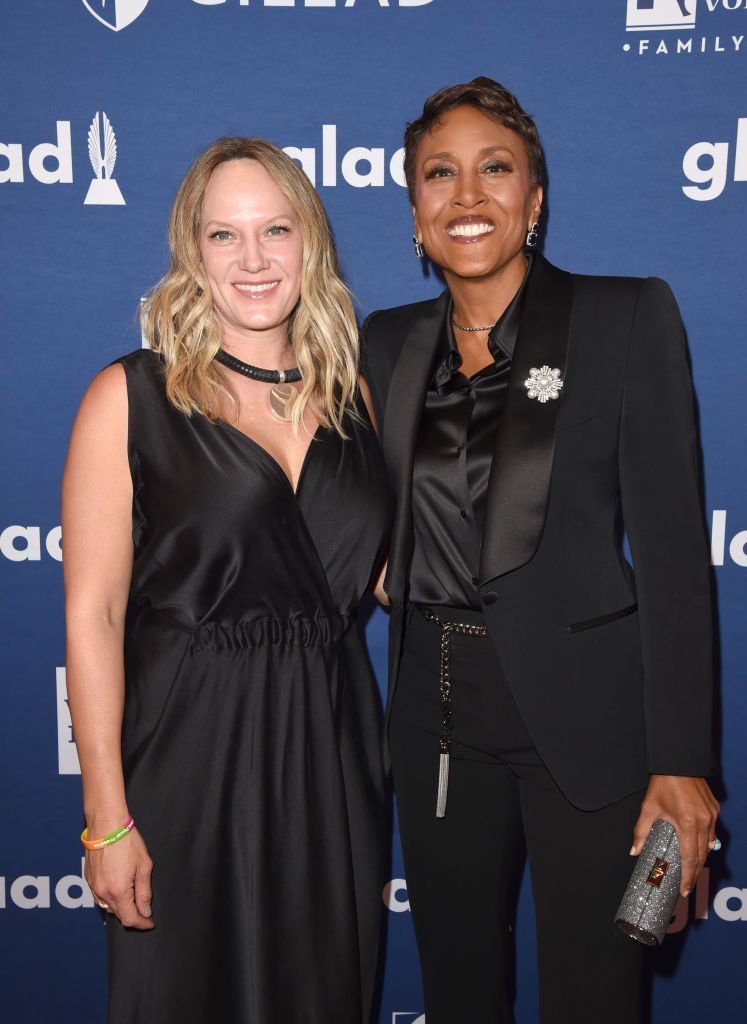 Laign is a licensed massage therapist, having studied massage therapy at The Swedish Institute of Health Sciences for a year in 2008. She specializes in Deep Tissue, Swedish, Myofascial Release, and Trigger Point.
Suffering from Myelodysplastic syndrome wasn't the only hardship Roberts faced - a 43-year-old man named Troy Warren went to the "Good Morning America" studios and threatened Roberts!
Warren reportedly told GMA's security director that the co-host owed him money, and he was arrested on the scene. According to Page Six, Warren visited the studio eight times between June 10 and June 24 in 2014.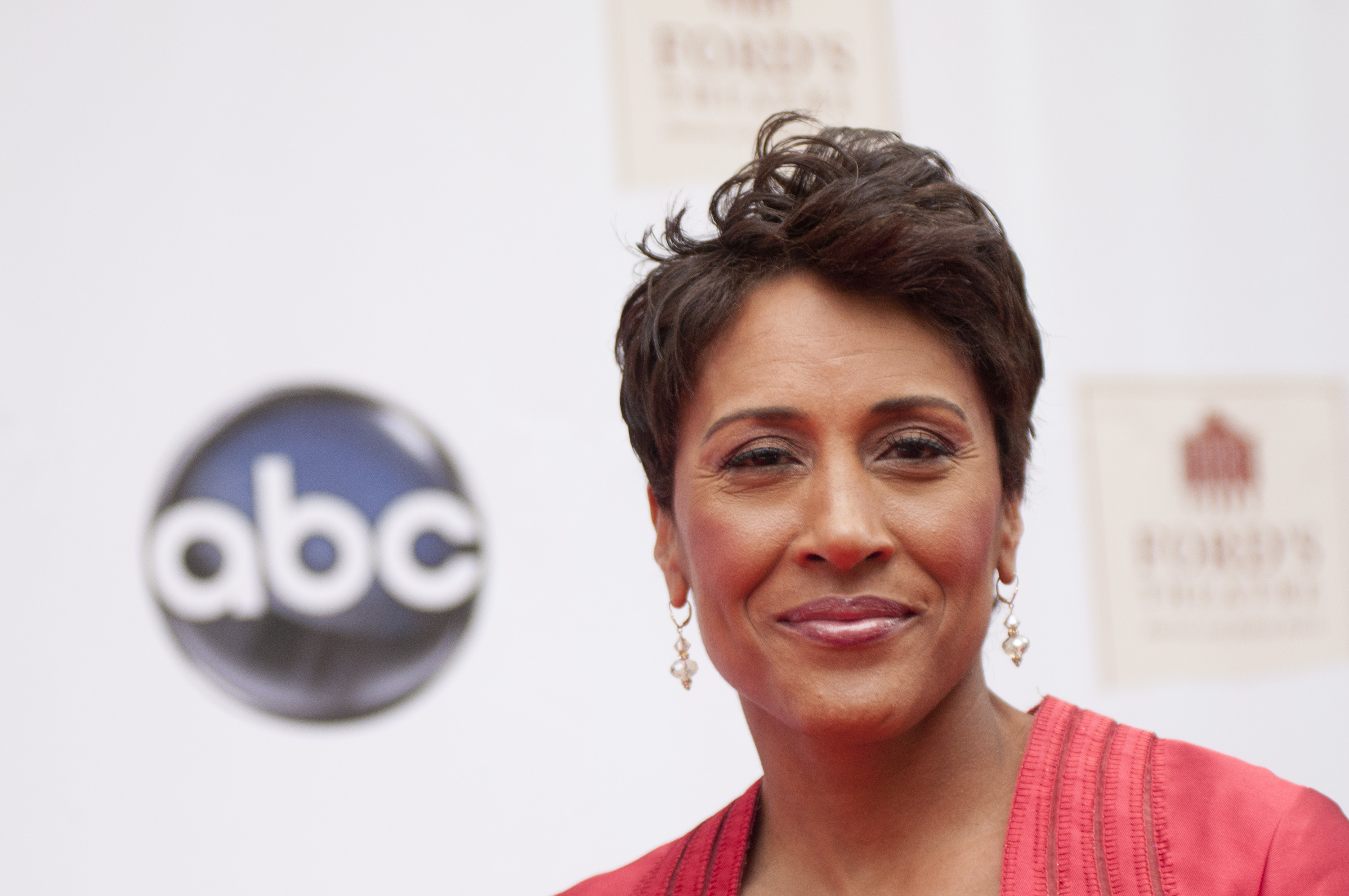 GEORGE STEPHANOPOULOS 
George Stephanopoulos, the anchor and former advisor to President Clinton, is married to comedian and actress Ali Wentworth. A mutual friend initially set them up.
Love blossomed quickly between the pair, as George later told the New York Times that they went from strangers to being in love within days of their first date.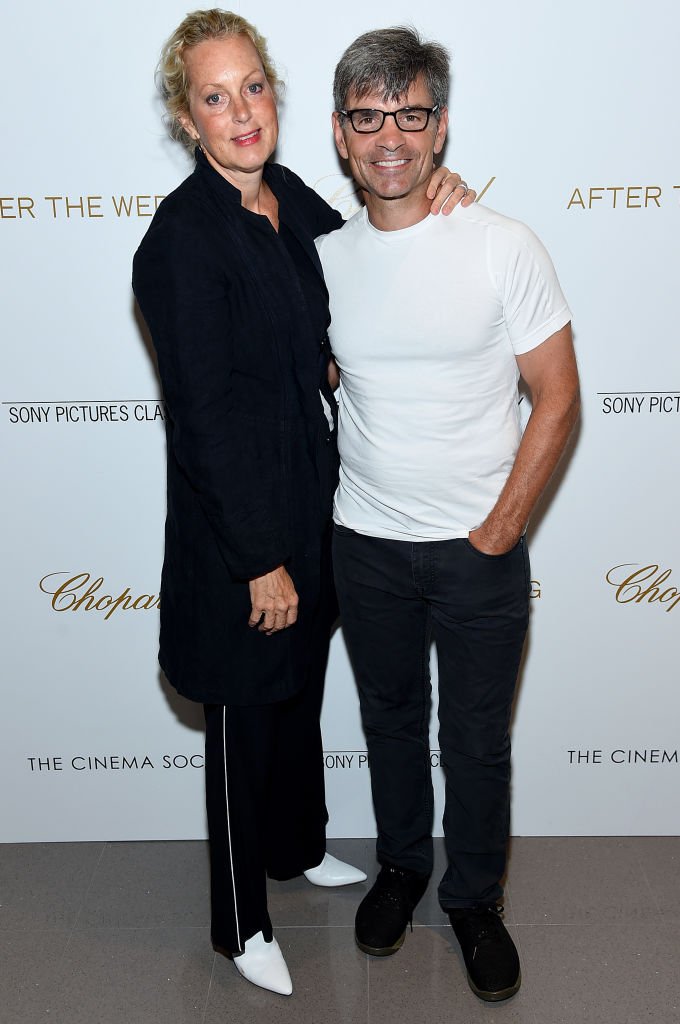 After just two months of dating, they got engaged. They tied the knot on November 20, 2001, and have two daughters together, Elliott and Harper.
In 2012, Wentworth said, "We've been married ten years, and we have two kids. I'm telling you, my heart skips a beat when he walks in the door."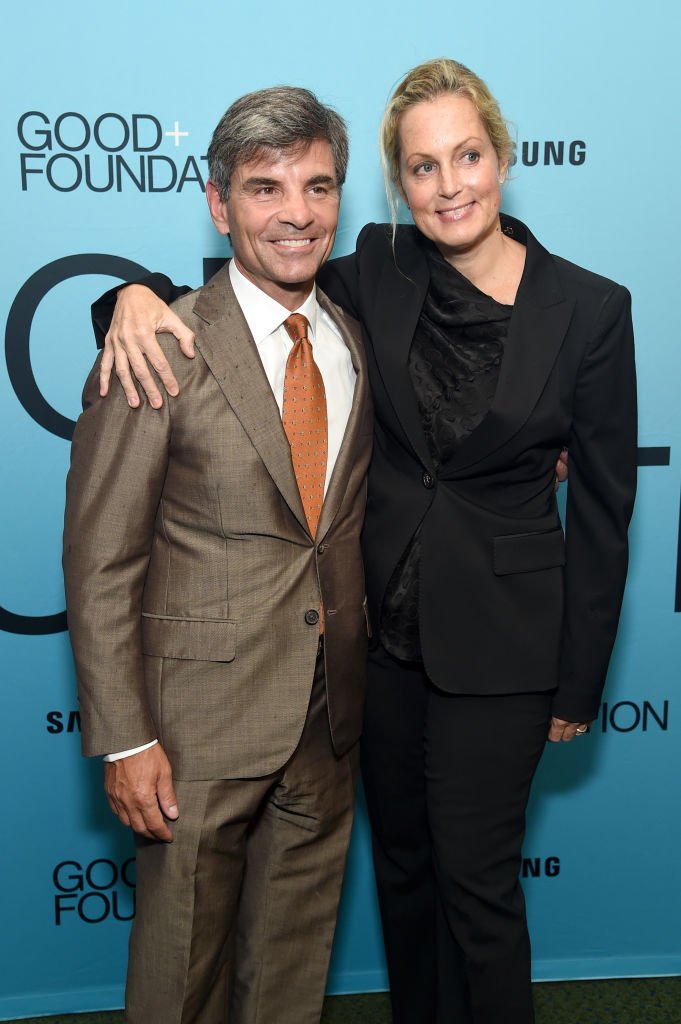 MICHAEL STRAHAN
The 'Good Morning America' co-anchor and former NFL star have been divorced twice. He was first married to Wanda Hutchins between 1992 and 1996.
He then married Jean Muggli, which lasted for seven years. The pair separated in 2006 after a messy, highly publicized court battle.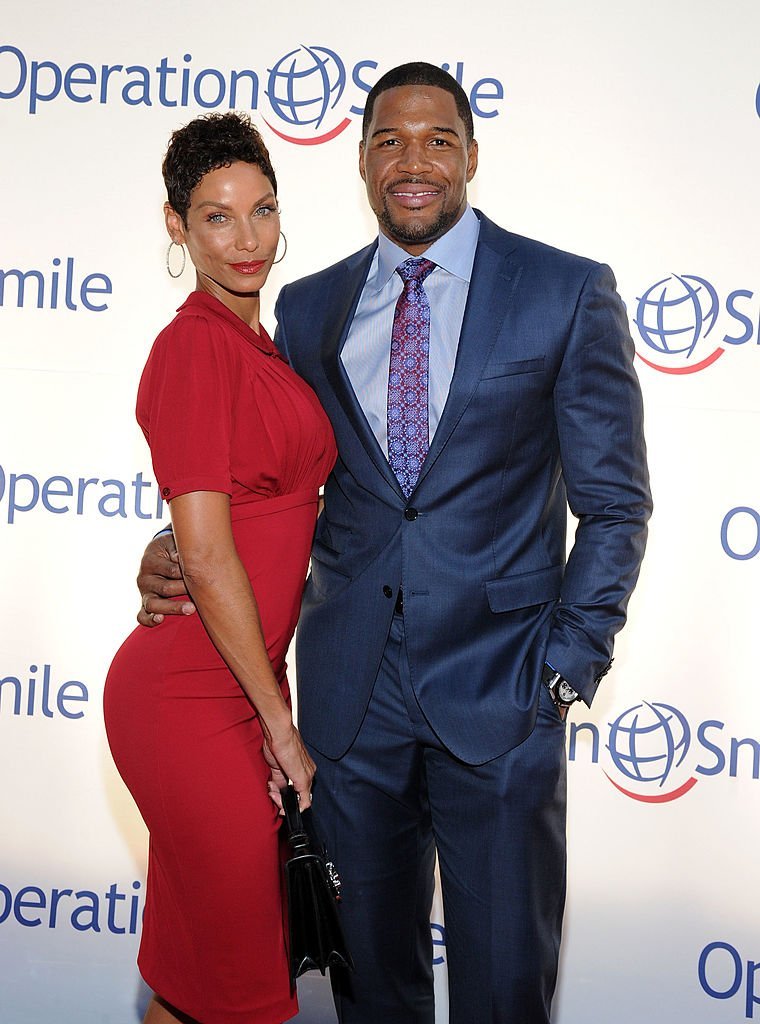 The anchor was also engaged to Nicole Murphy in 2009. Unfortunately, the couple broke it off, and sources claimed their relationship was "complicated."
Strahan and Hutchins have two children together, Tanita Strahan, born in 1992, and Michael Anthony Strahan, Jr., born in 1995. He also has twin daughters with his second wife, Muggli; they were born in 2004.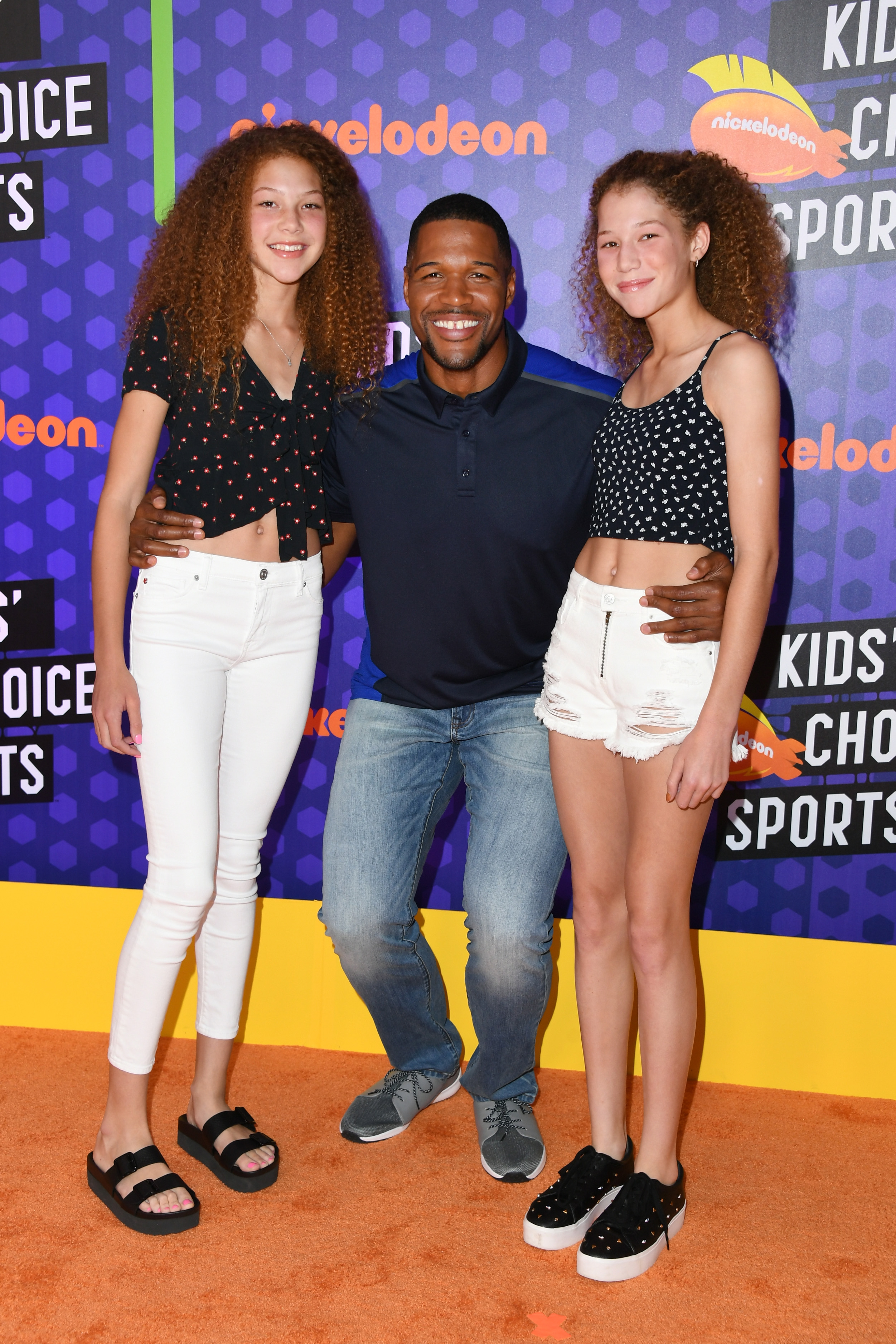 MICHAEL'S BETRAYAL
Strahan's relationships aren't the only complications in his life. His acrimonious departure from Live! with Kelly and Michael to work for 'Good Morning America' in 2016 was mishandled from the beginning.
Co-host Kelly Ripa reportedly felt so blindsided by news of Strahan's departure — finding out right before the rest of the world — that she immediately left.
Her partner had to announce his exit on the air without her. When she returned to work, Ripa delivered a now-famous opening monologue about "respect in the workplace."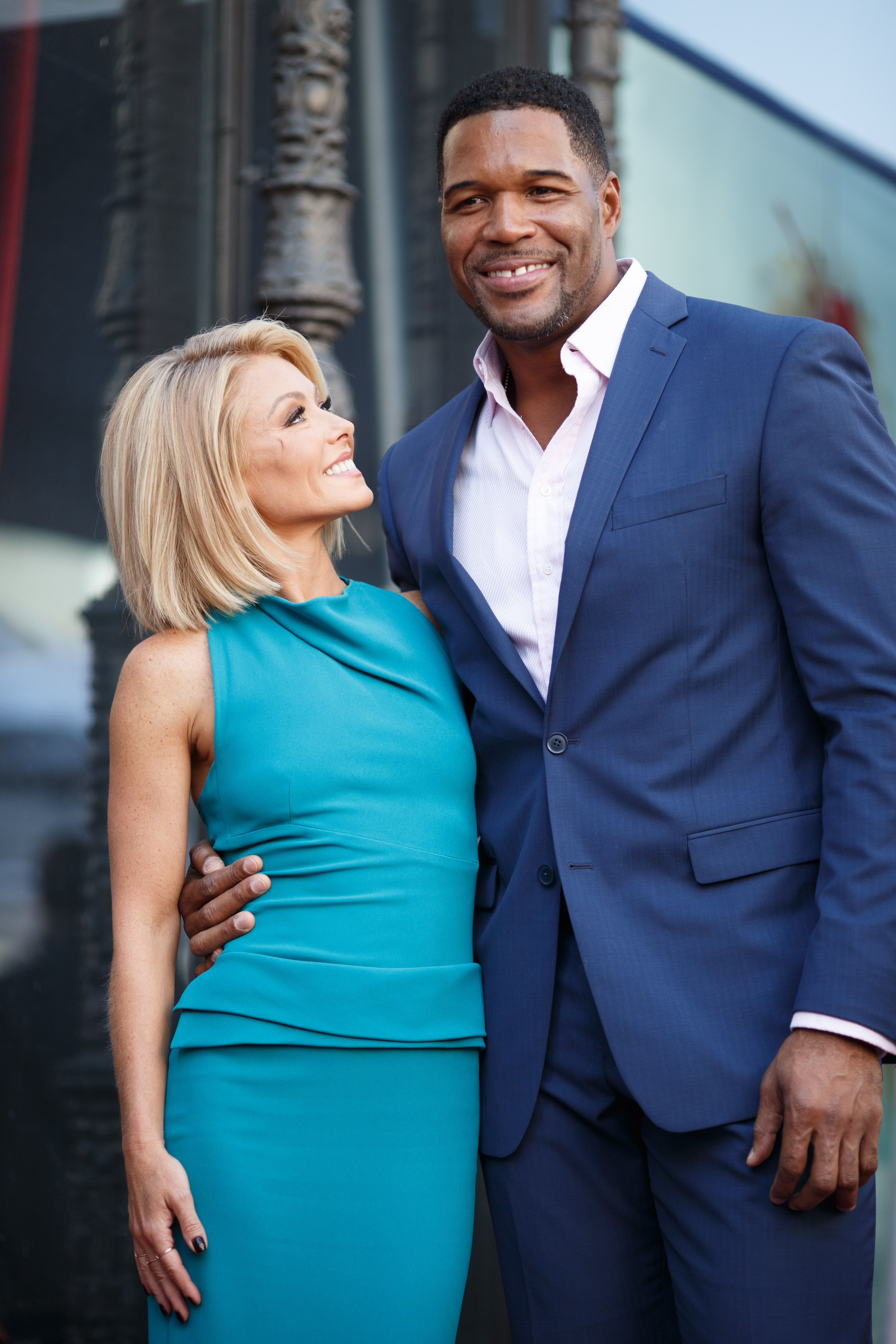 KNIVES & HURRICANES
His time on 'Good Morning America' has been filled with nastiness, also. A homeless man dropped by the GMA studio and threatened to stab Strahan with a knife.
In September 2017, a report from Page Six alleged that Strahan refused to cut his holiday short when Hurricane Harvey devastated his hometown, Houston.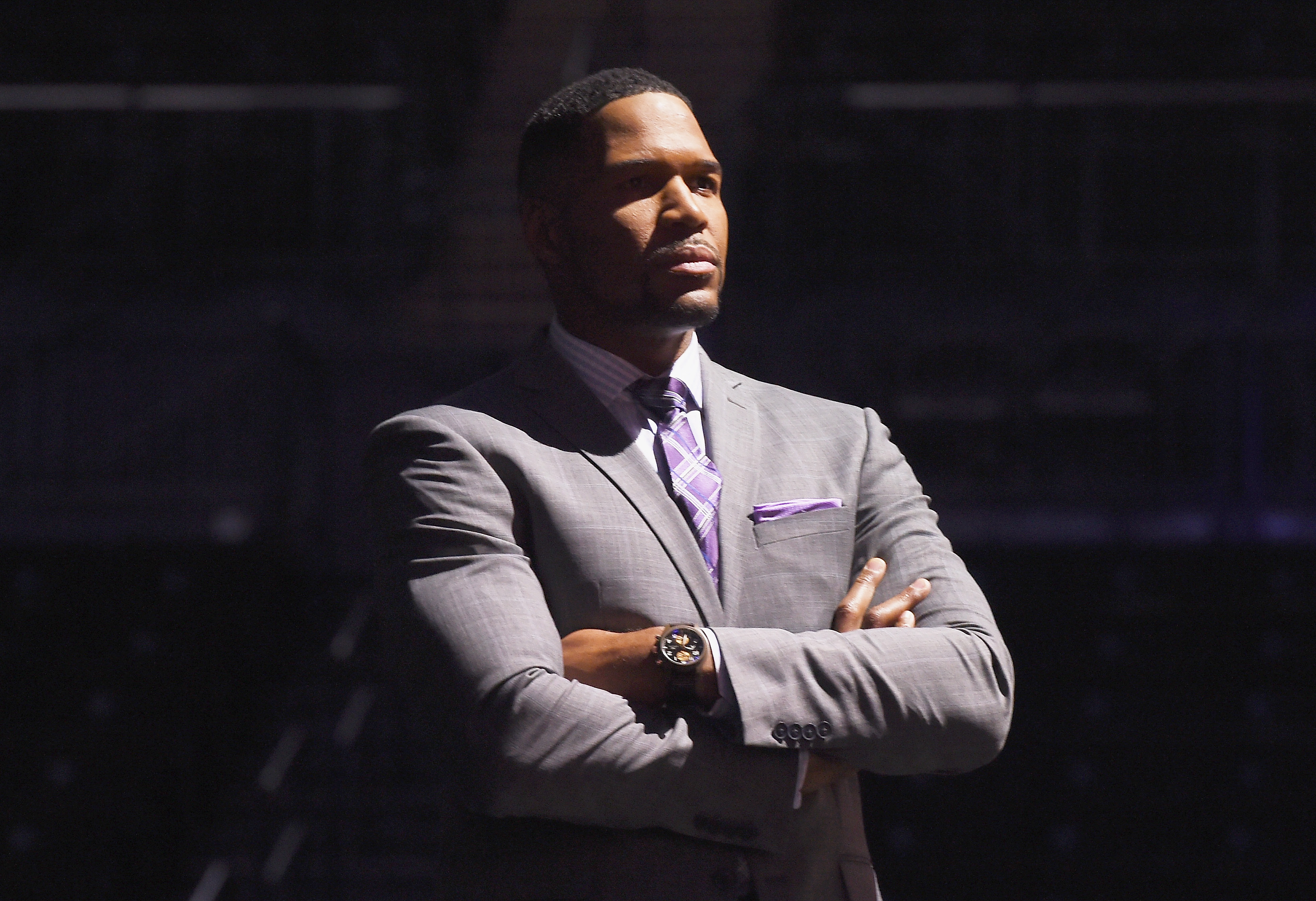 LARA SPENCER
The "Good Morning America" co-host and tech entrepreneur met Rick McVey after a mutual friend set them up, and their first date was a blind date.
Spencer first dated McVey for three and a half years. McVey, the founder, chairman, and CEO of MarketAxess popped the question in January 2018.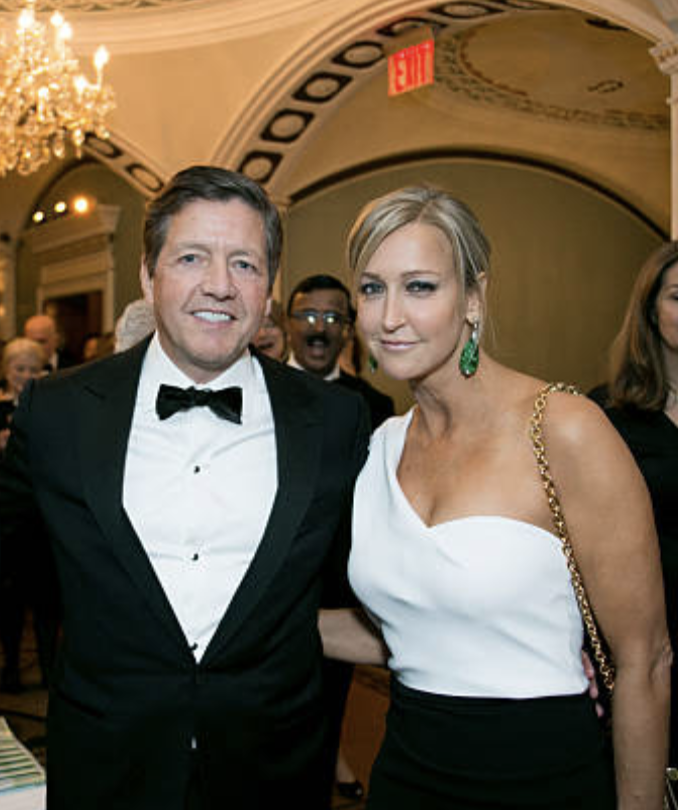 Later that year, they tied the knot in an outdoor ceremony in Vail, Colorado, with 135 friends and family members in attendance. They were both married before.
Spencer has two teenage children, daughter Katharine and son Duff, with ex-husband David Haffenreffer and McVey has three grown daughters with his ex.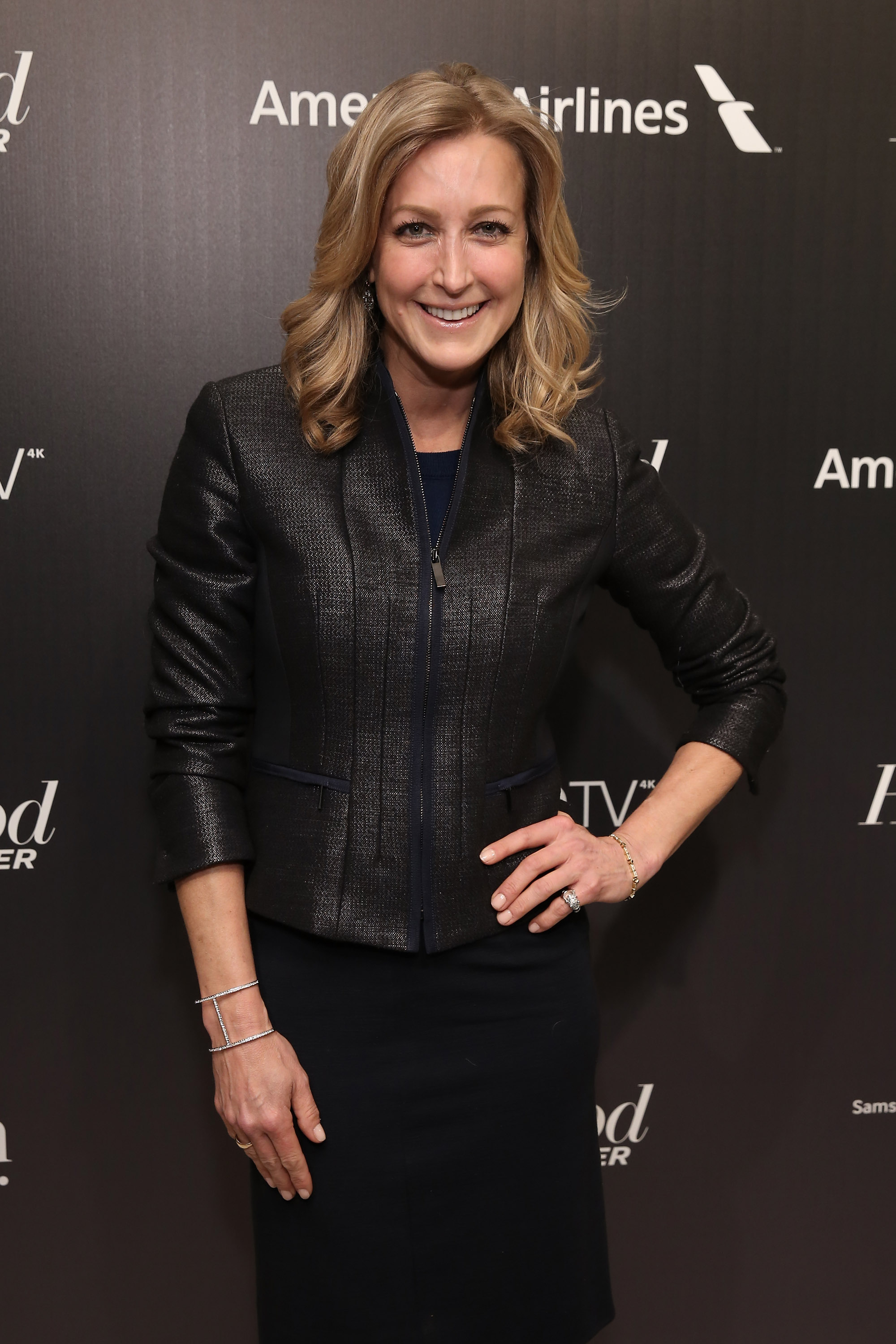 Signs of tension on the GMA set leaked in 2014 when ABC allegedly buried news of Spencer's promotion in an internal memo.
The network allegedly gave Spencer a title bump to keep her happy after her colleague (and rumored rival), Amy Robach, was promoted a few weeks prior.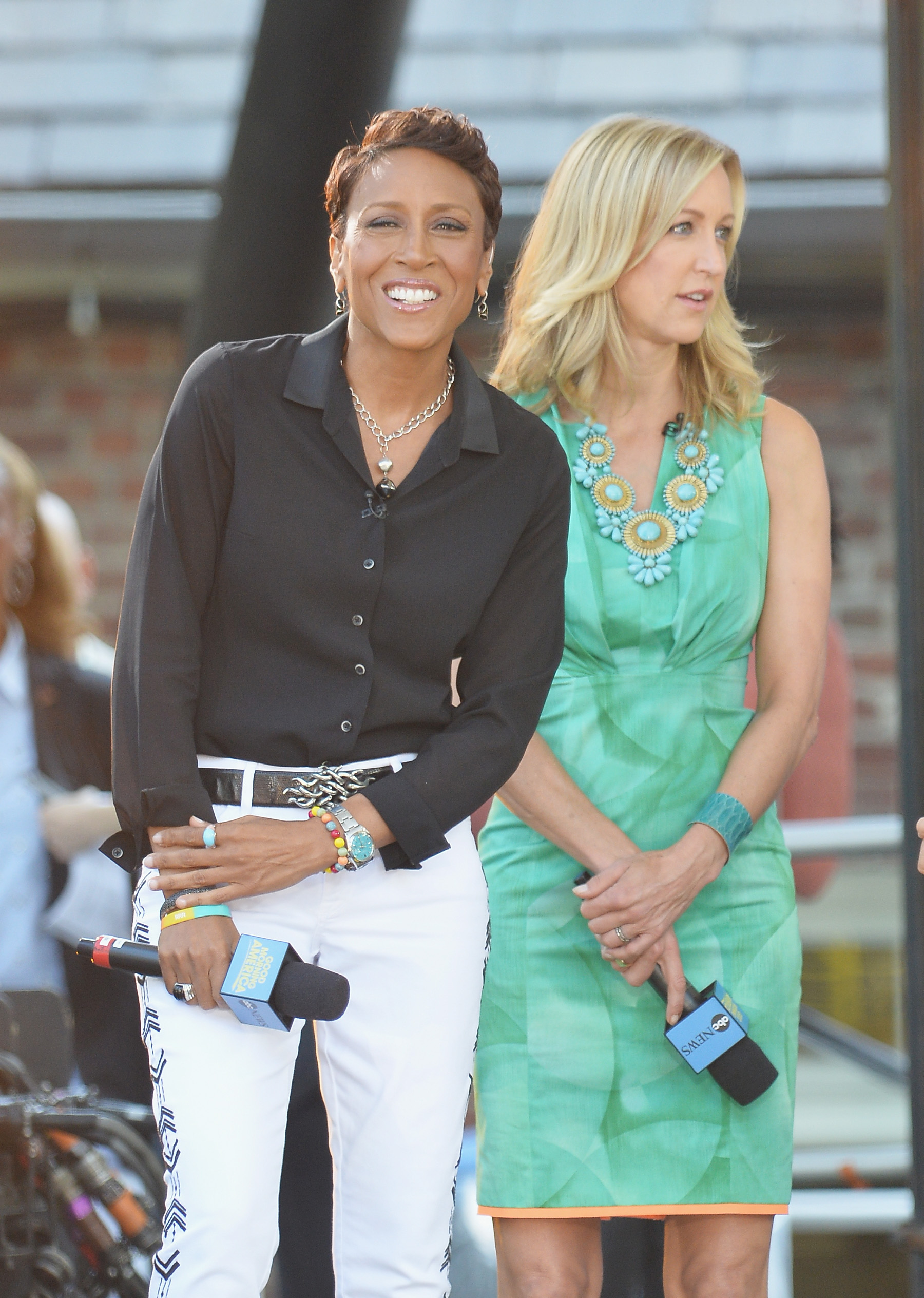 GINGER ZEE
The "Good Morning America" meteorologist Ginger Zee is married to media personality Ben Aaron. Aaron is a reporter for NBC's "New York Live."
He is known for his big personality and goofy on-screen antics. They have two children, Adrian, 2, and Miles, three months.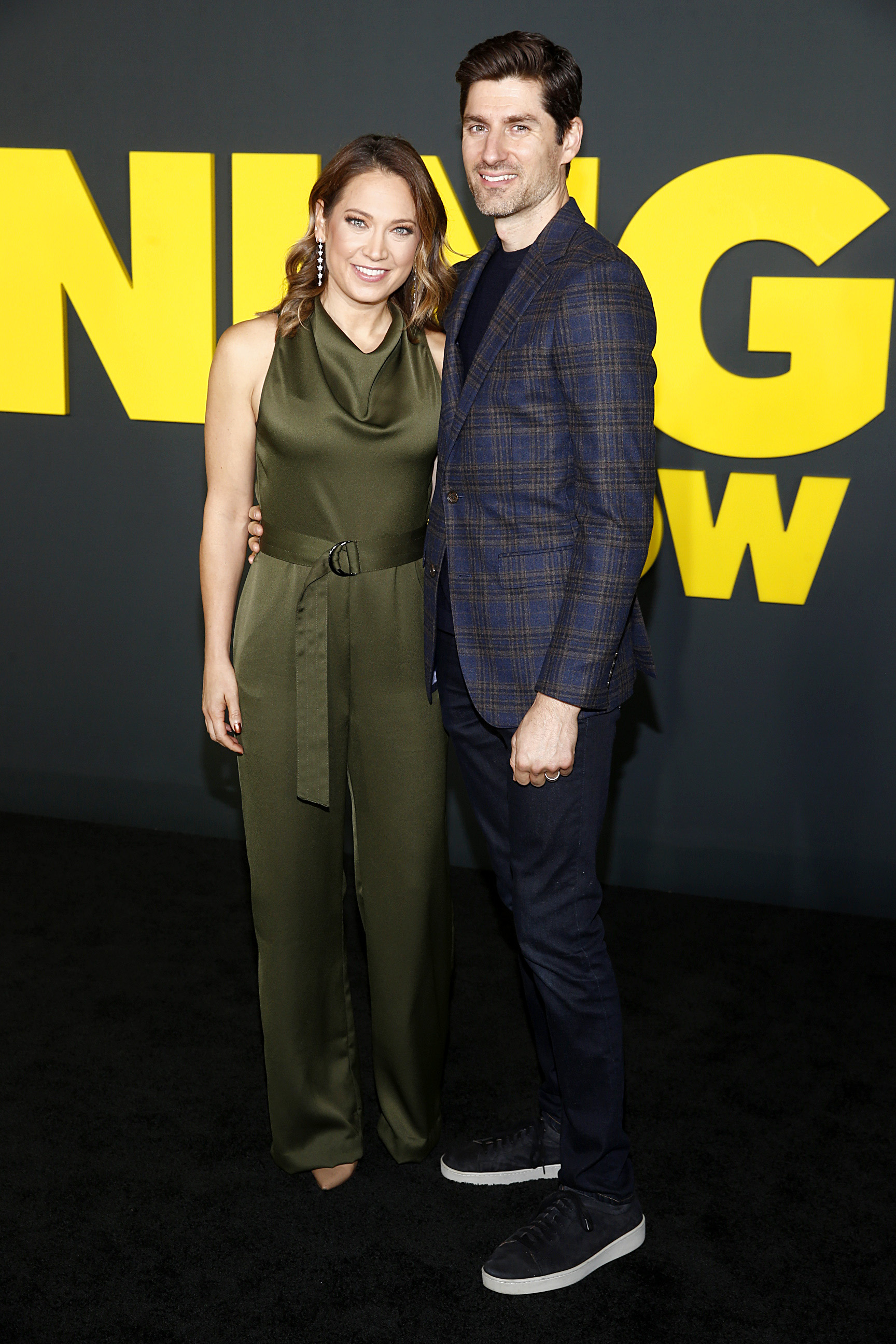 Aaron was reportedly a headache for producers when Zee competed on "Dancing with the Stars," telling the show's producers how his wife's video packages should be filmed and written.
Things allegedly got so bad that producers told Zee to "get [Aaron] to back off." Aaron began receiving much less camera time and no longer sat in the best seats in the front row but to the sides.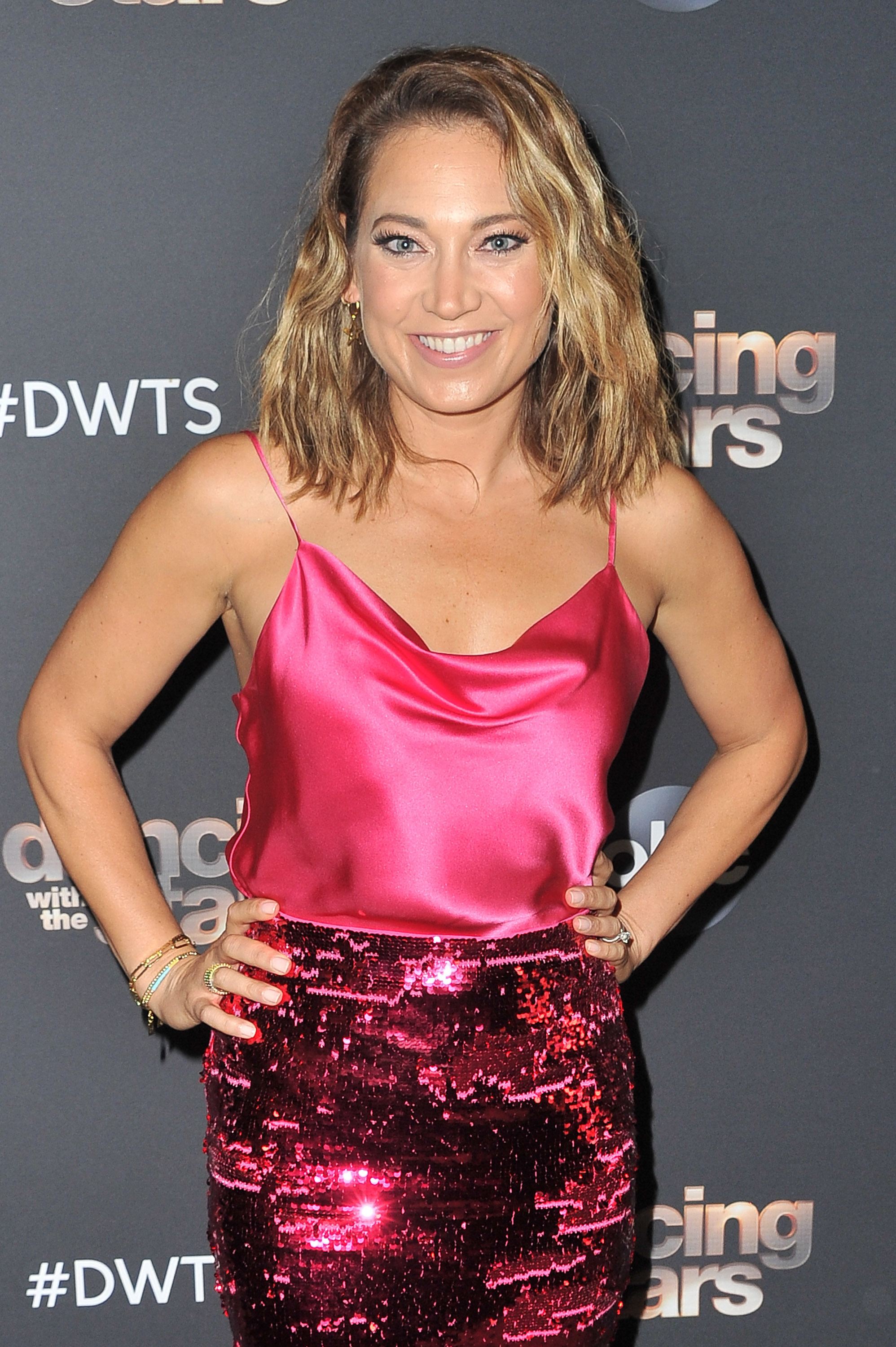 DAVID HARTMAN
Hartman was the original male co-host of the show since November 1975. During his time as co-host, GMA became the highest-rated morning news program on network television.
Hartman grew so loved by the community and viewers that he developed his signature sign off: "Make it a good day today." He served as co-host for 11 years.
David married Maureen Downey in 1974, and four children followed. They were together until she passed away in 1997. In 2001, Hartman found love again and married a widowed homemaker, Mary Clark Putman.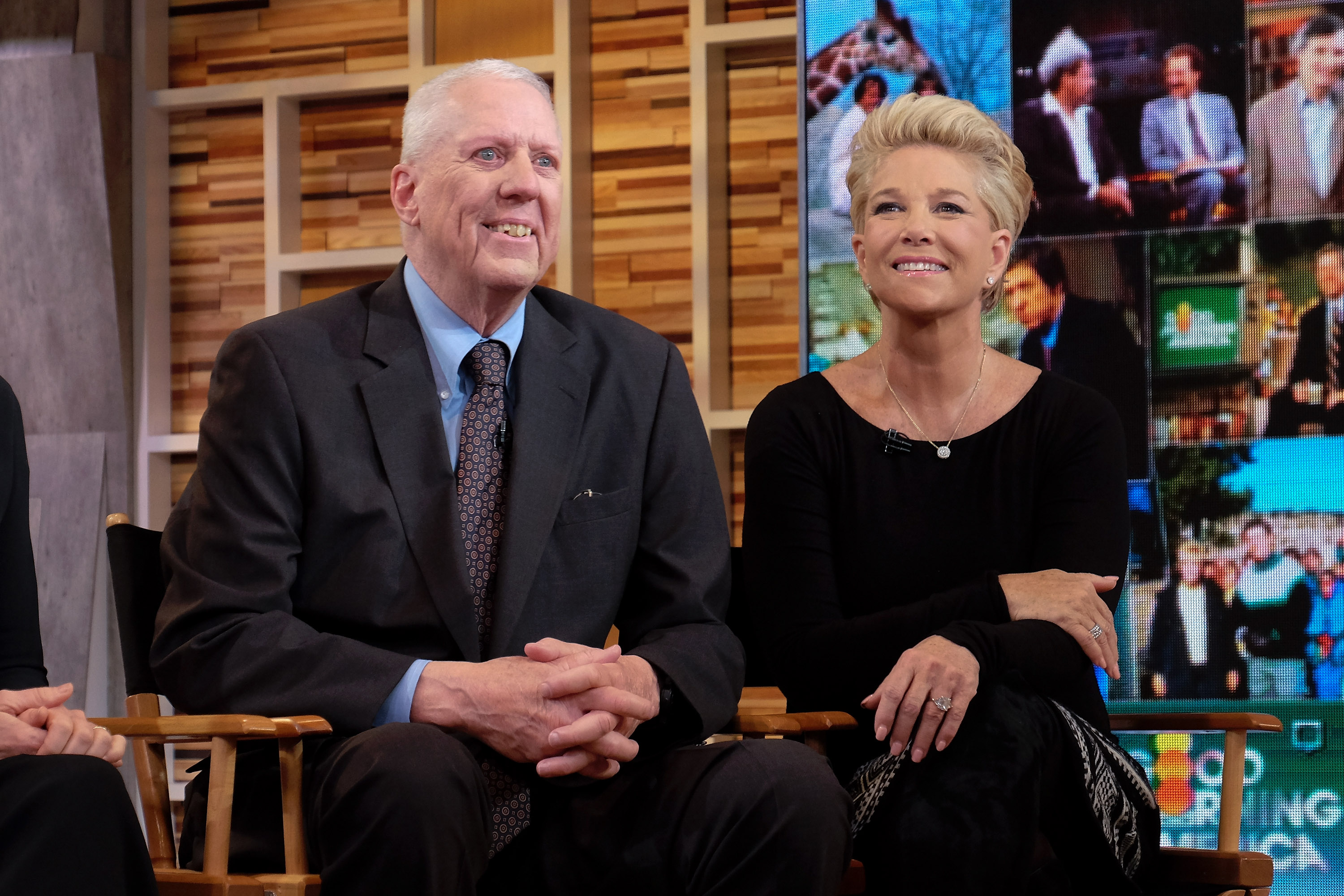 JOAN LUNDEN
Lunden married Michael A. Krauss in 1978, which ultimately ended in divorce in 1992. The former couple has three daughters - Jamie Beryl Krauss, Lindsay Leigh Krauss, and Sarah Emily Krauss.
In 2000, Lunden married the owner of Camp Takajo, Jeff Konigsberg. They have four children together - two sets of twins (Jack, Kim, Kate, and Mac).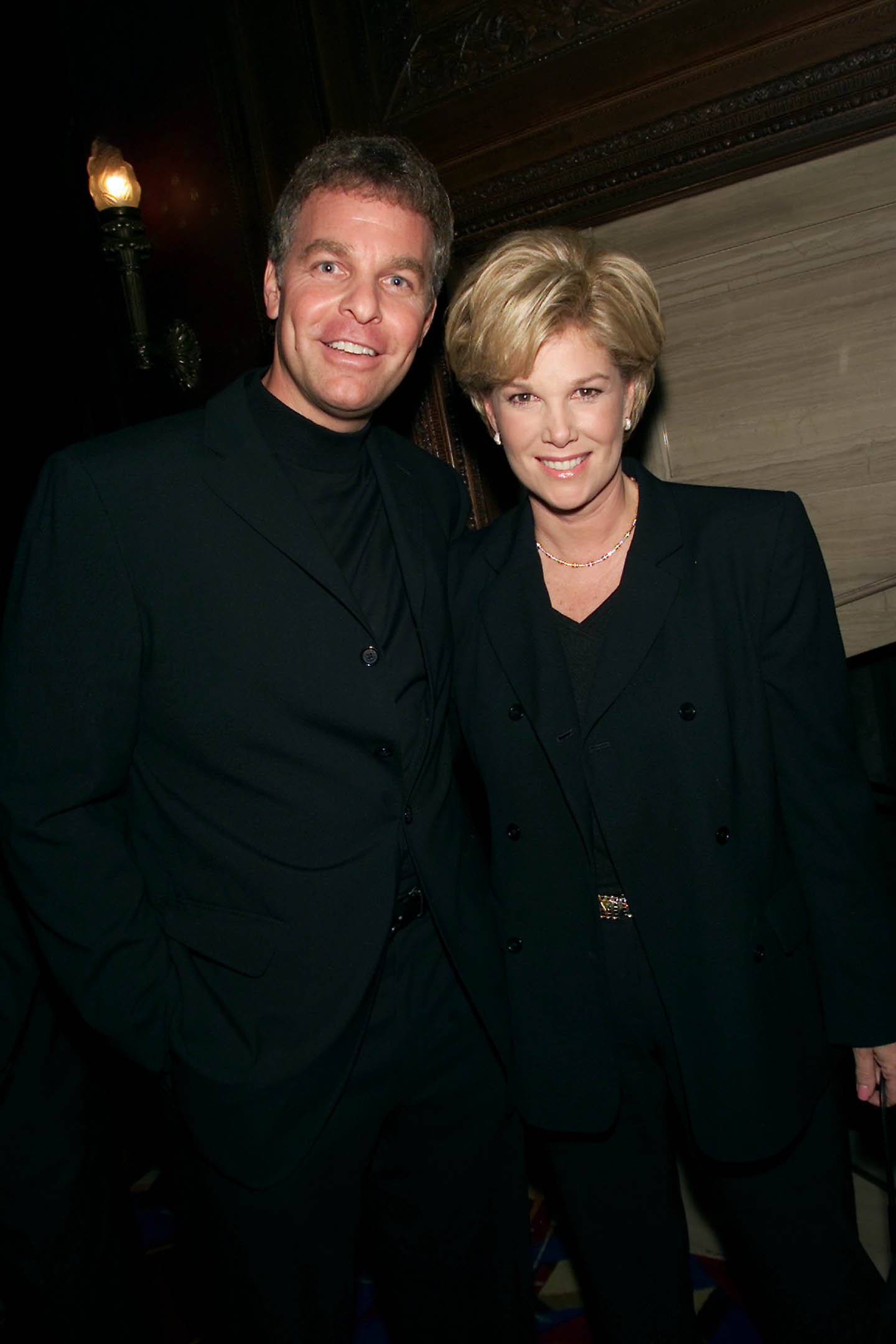 For over 15 years, Lunden, alongside co-anchor Charlie Gibson, helped make 'Good Morning America' the most beloved among the morning lineup.
However, when ratings began to drop in the late '90s, Lunden announced that she was leaving the show, claiming that her departure was due to spending more time with her kids.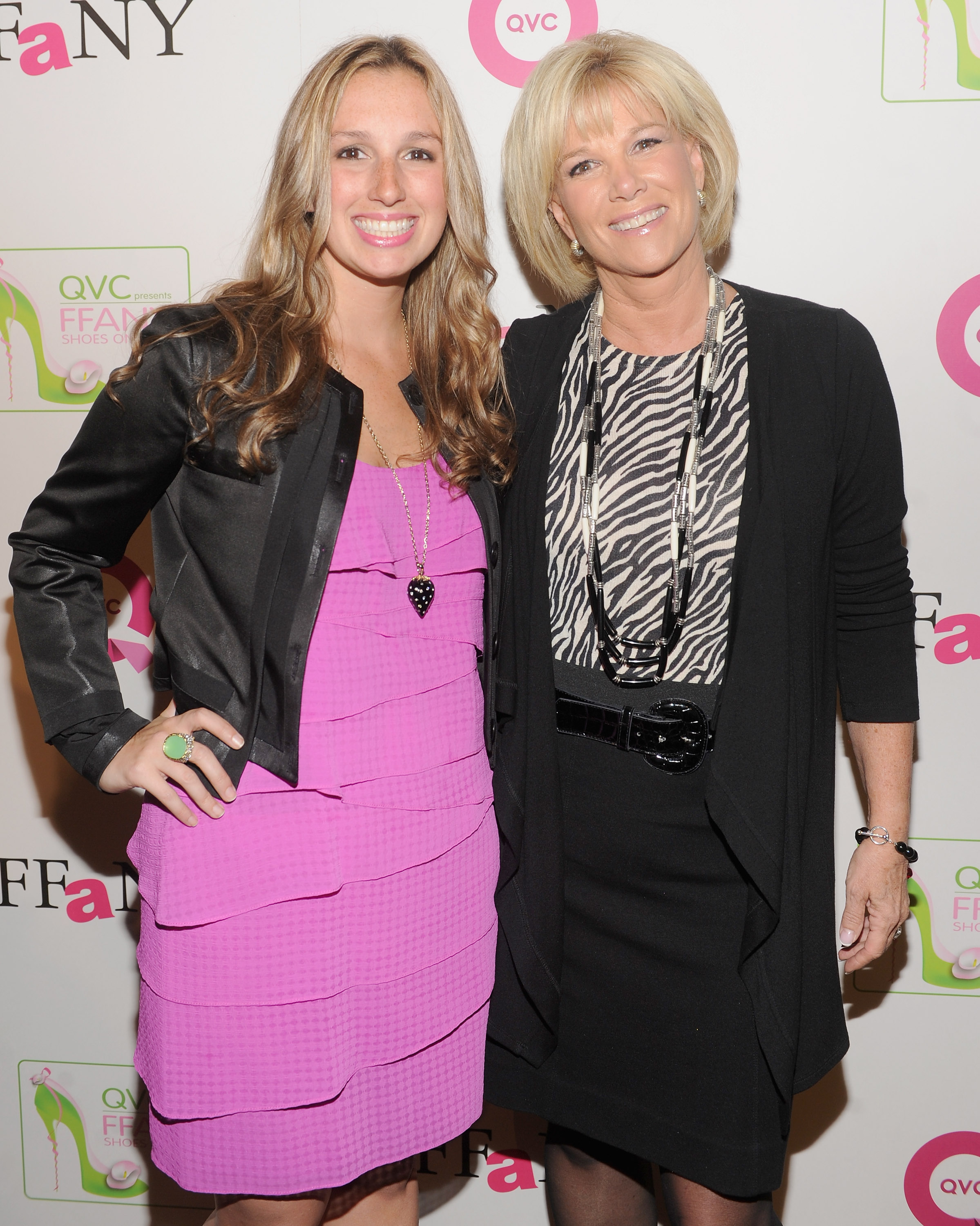 CHARLES GIBSON
Speaking of Lunden's unfortunate fate with GMA, Gibson was affected by it as well. Hosting alongside Joan since 1985, Kevin Newman replaced Gibson in 1997. 
Gibson has been married to educator Arlene Gibson for over 20 years. The couple has two daughters, Jessica and Katherine. Gibson resides with his family in Summit, New Jersey.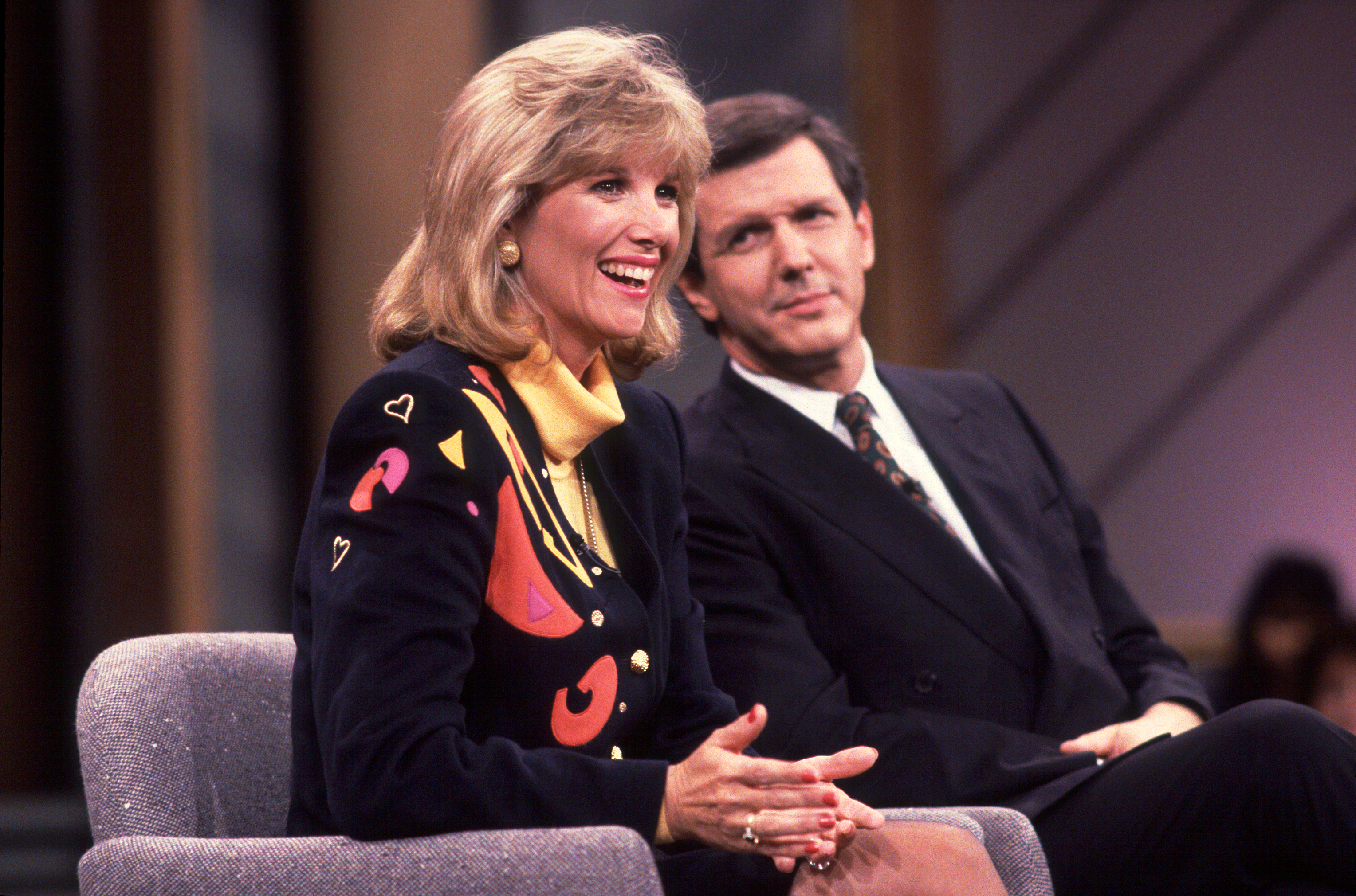 With the number of issues these hosts have endured and their resilience to it, we have to say these guys definitely deserve some credit.
No matter how tumultuous things become, they always host the morning talk show with big smiles on their faces, entertaining everyone around them. Would you agree? Share your thoughts in the comment section below!