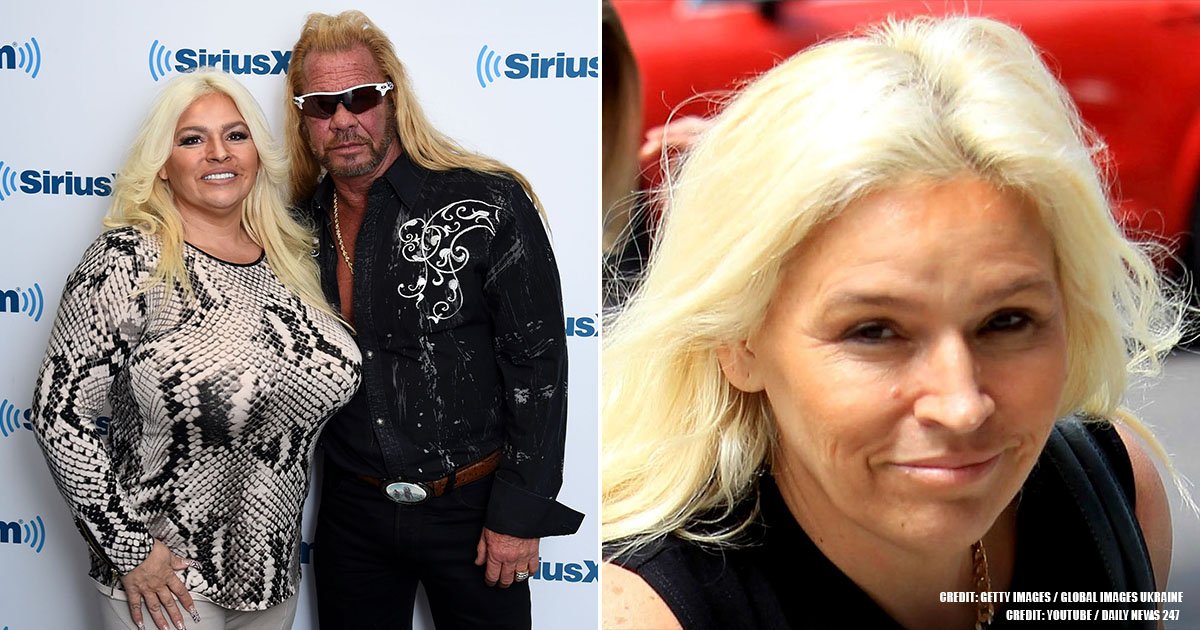 Beth Chapman's Weight Loss Journey: How It Was Before The Diagnosis
Fans of the Chapman family or 'The Bounty Hunter' know that Beth is going through a tough time. As a result, she lost an incredible amount of weight in just a few months with a secret recipe. Some people are even speculating that it might be due to surgery, but it is most likely due to her cancer diagnosis. Her story is incredible; let's find out more!
FINDING THE LIGHT IN THE DARK
In November 2018, they discovered that Beth's throat cancer had come back more than a year after she had fought it away. The Chapman's lawyer, Andrew Brettler, told to E! News that, "I can confirm that she was hospitalized today, had surgery to remove a mass in her throat, which was determined to be cancerous. I understand that the situation is very serious. We are all concerned for her and the well-being of her family."
After discovering her disease in 2017, Beth sent a letter to her dedicated fans, stating: "I will fight every step of the way. My husband and children are counting on me to be there for years to come. I am so very grateful to be surrounded by family and friends who have given me incredible support during this very challenging time."
View this post on Instagram
During this time, the family managed to stay closer to each other, although it seems like it might be much more difficult for Beth this time around. She and her husband, Dog, are making every moment count and preparing for "the battle" of their lives. The doctors have allegedly told their family that there is a 50/50 shot of survival, which is not great but, at least, there is hope. "Beth is very strong, very healthy and very active," Dog said.
Their children have gather although the patriarchs are trying to make everything seem as normal as possible. Meanwhile, Dog is working full-time as a bounty hunter once again to pay for some of his wives' medical bills. Everyone is sending them all their prayers and wishing that Beth will fight this cancer once again.
View this post on Instagram
HER WEIGHT LOSS
Despite this harrowing situation, Beth looks better than ever. She has lost more than 50 pounds in the last couple of months. Her new figure made fans wonder if she had gotten plastic surgery, but if so, then that is her decision. It is more likely that, due to her diagnosis, Beth has to maintain a steady diet, avoiding fatty foods.
She started chemotherapy for her throat condition right after her diagnosis, and if the family is committed to fighting this disease again, some sacrifices have to be made. Beth is becoming truly inspiring for everyone who has suffered or has a loved one suffering from cancer. However, is not just any diet; keep reading to find out her secret.
View this post on Instagram
WHY IS SHE LOSING WEIGHT?
The main reason is that she wanted to live a healthier lifestyle. Her weight had been the subject of many conversations in the past, but she did not want to change herself due to the pressure of others. In these situations, people can maintain diets and better habits if they choose to do it themselves. Trying to change for others never works.
View this post on Instagram
The only way to lose weight is by changing eating habits and routines. Beth started out by not consuming junk food and anything too fatty. She also started looking for better ingredients that were both nutritious and organic. Additionally, the matriarch of the Chapman family started a daily exercise program.
With the help of both, she has managed to surprise even her biggest fans. Some have even wondered what she consumes every day so that they can start following her footsteps. The key ingredients are fresh fruits and vegetables, mainly cabbage and lettuce. Moreover, she started drinking more water instead of soda or alcohol. Check out her diet and exercise plan:
View this post on Instagram
HER DIET PLAN
Breakfast (7:00 a.m.) 1 avocado toast + 1 cup black coffee/green tea + ¼ cup Bengal gram
Snack (10:00 a.m.) ½ cup watermelon/papaya
Lunch (12:30 p.m.) Tuna salad or mushroom salad + 1 cup buttermilk/ coconut water
Snack (3:30 p.m.) 1 cup green tea + 1 digestive biscuit
Dinner (7:00 p.m.) 1 cup lentil soup + 1 multigrain flatbread + 1 cup warm milk before bed
View this post on Instagram
HER WORKOUT ROUTINE
Warm-up – 10 mins
Crunches – 2 sets of 25 reps
Bicycle crunches – 2 sets of 25 reps
Russian twist – 2 sets of 30 reps
Leg ins and outs – 2 sets of 15 reps
Leg raises – 2 sets of 15 reps
Leg up crunches – 2 sets of 25 reps
High knees – 2 sets of 25 reps
Alternate leg kicks – 2 sets of 25 reps
Burpees – 2 sets of 12 reps
Mountain climber – 2 sets of 15 reps
Stationary cycle – 5 mins
Dumbbell press – 2 sets of 12 reps
Bicep curls – 2 sets of 12 reps
Dumbbell Flys – 2 sets of 12 reps
Tricep extension – 2 sets of 12 reps
Wall push-ups – 2 sets of 10 reps
Cooldown – 5 mins
View this post on Instagram
DID THAT WORK OR WAS IT SURGERY?
The plan definitely sounds efficient, and it has enough variety in terms of food that most people will able to follow it. However, a few people are not convinced that her weight loss was natural. There are also rumors about a possible breast reduction, but nothing has been confirmed yet. The important part is that Beth should be feeling much healthier now.
She weighs 82 kilograms and her height is 5'7", which means that her body measurement is 44-30-38. At the age of 51, Beth looks better than ever, and her fans can follow her dietary plan if they wish. Additionally, here are a couple of tips to help maintain weight once a target has been reached.
View this post on Instagram
TIPS TO KEEP YOUR DESIRED WEIGHT
Refined carbs are forbidden.
Trans fats should be avoided all times.
Drinking 8 glasses of water each day is important.
Protein, good carbs, and healthy fats have to become important in daily consumption.
Have a good night sleep
View this post on Instagram
Try not to stress about everything.
Learning to control portions of food is vital.
Alcohol should not be consumed regularly.
Stop smoking.
Breakfast is the most essential meal of the day.
Snacks at night are your biggest enemies.
View this post on Instagram
With this dietary plan, exercise routines, and helpful ideas, anyone can lose just as much as Beth. Let us know if you think Beth got surgery or just followed the program. If you liked this article, share it with your friends who want to lose weight as well. See you next time!
Source: Youtube/Trend Street, Style Craze, E News, TMZ,
Related:
Please fill in your e-mail so we can share with you our top stories!