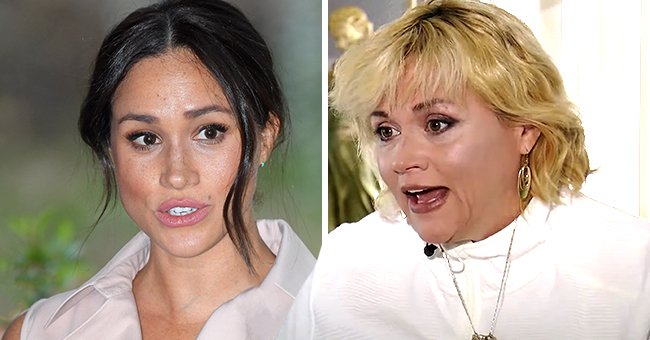 YouTube/WFLA News Channel 8
Samantha Markle Sees a Narcissistic Personality in Her Sister Meghan after Interview with Oprah

Samantha Markle said she sees a narcissistic personality in her sister Meghan after the CBS interview with Oprah Winfrey.
Samantha Markle, Meghan Markle's elder half-sister, spoke out against the Sussexes' CBS interview with Oprah Winfrey and called Meghan a narcissist.
Samantha appeared on the Australian radio show "Fifi, Fev & Nick" and shared her reaction to her younger sister's tell-all interview and the claims Meghan made about their family.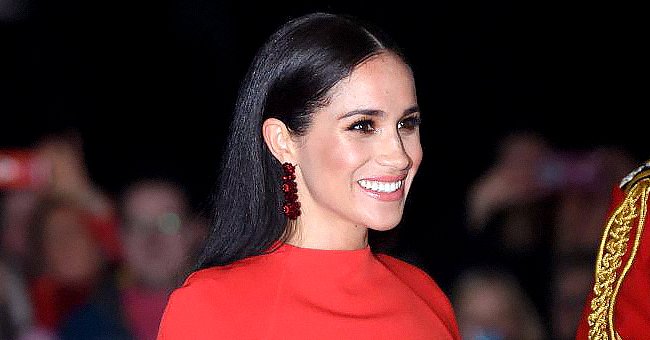 Meghan Markle pictured at the Mountbatten Festival of Music at Royal Albert Hall. 2020, London, England. | Photo: Getty Images
During the interview, Samantha discussed many of Meghan's claims during the interview, such as her relationship with her half-sister and their father and growing up as an only child.
The author of "The Diary of Princess Pushy's Sister" made some serious comments about Meghan, including that she needed therapy and might have a serious mental illness. She said on the radio show:
"I definitely see a Narcissistic Personality disorder, and I'm not diagnosing her. She needs to get a counselor. "
She continued and said that Meghan had isolated Prince Harry from his family, friends, and the life he knew in England before their relationship. She shared that she felt sorry for Harry.
However, Harry revealed in the tell-all interview that he felt trapped within the institution of the palace. He added that his father, Prince Philip, and his brother, Prince William, are trapped.
Samantha has trashed her younger sister on social media since Meghan's relationship with Prince Harry.
Samantha's biggest piece of "evidence" that Meghan lied about her family was that they were photographed together at her graduation 13 years ago. However, Meghan claimed they last saw each other 19 years ago.
During the radio interview, Samantha revealed that their father, Thomas Markle, was hurt by what was said by Meghan in a clip Winfrey shared on Monday. Samantha said:
"He is very hurt, and for her to say 'I lost my dad' was like 'oh my god, and the Oscar goes to 'I lost my dad.'"
However, Meghan had shared that she felt betrayed by Thomas as he had lied to her about his paparazzi photo scandal. He had posed for fake photos, and Samantha had been involved in the setup of the photos.
Samantha has trashed her younger sister on social media since Meghan's relationship with Prince Harry became public in 2016. After they wed, Samantha shared the news of her memoir, which was published in 2020.
The Sun shared a comprehensive list of all the times Samantha has posted about her half-sister. It includes calling Meghan rude names and making disrespectful comments.
Meghan did discuss Samantha during the interview and said in response to her memoir that it would be hard for Samantha to write a "tell-all" when she did not know her, explaining that she grew up as an "only child."
Please fill in your e-mail so we can share with you our top stories!