shutterstock twitter.com/staceysager7
Ohio Man, 91, Hospitalized after Accidentally Receiving 2 COVID-19 Vaccine Doses in 1 Day
A 91-year-old resident of the Jamestown Rehab Facility was recently admitted into the hospital after accidentally getting two COVID-19 vaccine doses within hours.
A 91-year-old Ohio man, Victor Smith, recently found himself in the hospital hours after his body went into shock due to a COVID-19 vaccine dose mixup. His daughter, Dawn Smith Theodore, explained:
"His blood pressure at that point was 86 over 47 and so they could not administer Lasix which would help the fluid around the lungs."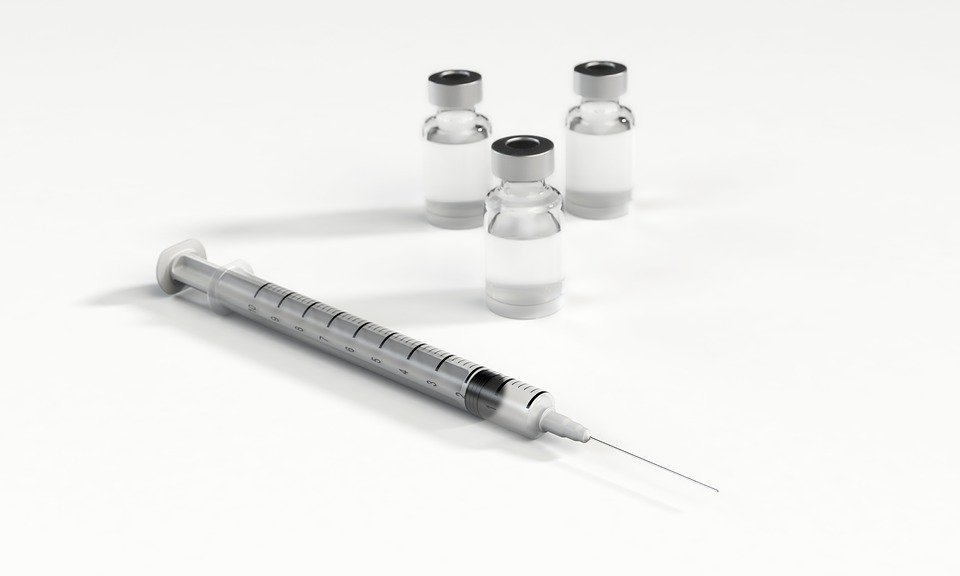 A photo of the vaccine. | Photo: Pixabay
Theodore also revealed that the doctors told her that they did not think her father would make it, with them not being able to address that fluid gathering around his lungs.
The whole vaccination mix-up ordeal started on January 22 when Smith got his first dose of the COVID-19 vaccine. The elderly man, who is an amputee, grew very tired and eventually had a fall.
Medical personnel secure a sample from a person at a drive-thru Coronavirus COVID-19 testing station on March 12, 2020. | Photo :Getty Images
He was soon taken to Fort Hamilton Hospital, where he stayed for several days before being transferred to Jamestown Rehab Facility to get better care.
While he was at Jamestown Rehab, Smith was scheduled to get his second shot on February 25 at the Butler County Fairgrounds. He was soon transported to the Butler County Fairgrounds, where he got his shot.
Afterward, he was taken back to the rehab facility. However, that same day about four hours after the previous dose, a city firefighter came into the rehab center and said that they had a shot for a patient named Victor.
The nurse he spoke to asked the firefighter if he meant Victor Smith, to which he replied yes. The nurse gave him Smith's room number and gave him directions on how to get there.
When he met Smith, he administered the vaccine and promptly left. It was not until the elderly man started exhibiting signs of distress that the Jamestown's staff noticed and sprung into action quickly.
Smith was immediately transported to the hospital, admitted for respiratory distress, and his family was contacted. Thankfully, Smith's condition is making a positive turnaround as he is gradually recovering.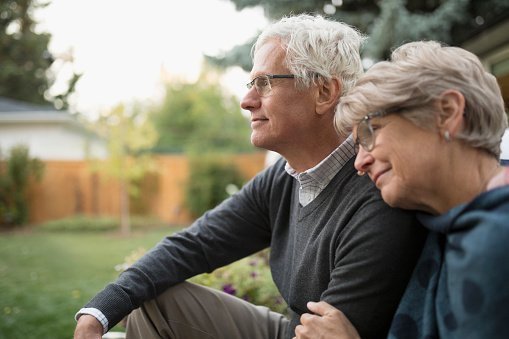 Photo of an old couple smiling.| Photo: Getty Images.
Vaccinations at the rehab facility are reportedly handled by professional and certified personnel, including the City of Hamilton Fire Department. While Smith battles with a vaccine double dose, a California nurse faces a case of an ineffective complete dose.
Registered nurse Lisa Blais got her first vaccination the week the vaccines were released and the second in early January. However, six weeks after her second dose, she started to feel sick and was diagnosed with COVID-19.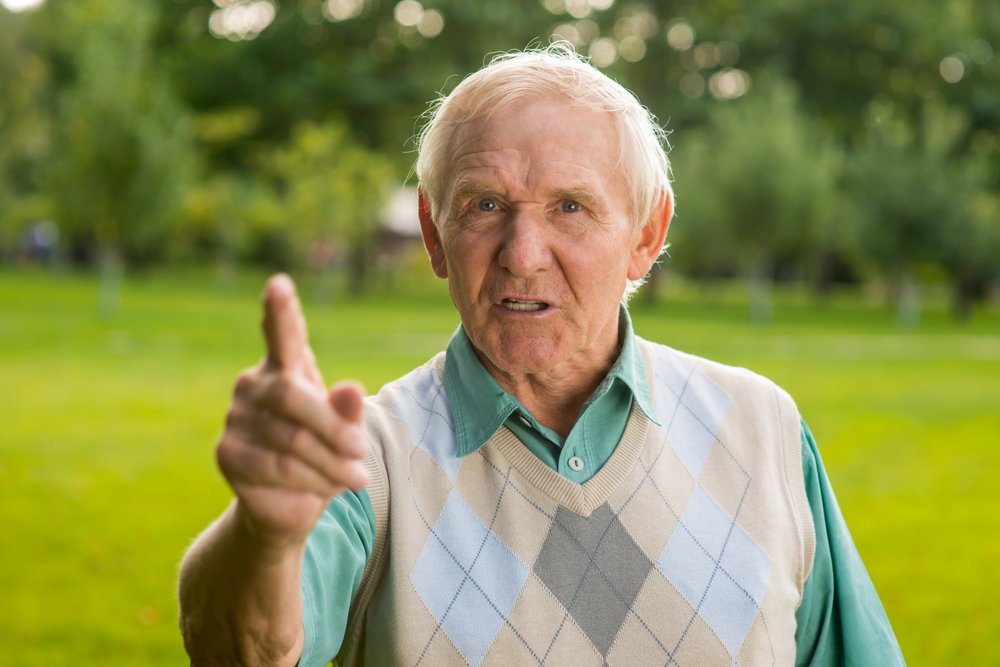 Angry grandfather threatens younger person. | Photo: Shutterstock.
The vaccine has been given a 95% success rate and Blasio, who was in close contact with a family member, was part of the unlucky 5%. Aware of these statistics, Blais still urged others to get vaccinated to boost their fighting chance against COVID-19.
She said being vaccinated made her symptoms less severe and that she was grateful she got vaccinated when she did. While she and Smith's story may be dissimilar in many ways, they also have some things in common.
Please fill in your e-mail so we can share with you our top stories!