Kylie Jenner Shows off Her Curves in a Black & White Houndstooth Catsuit & Translucent Heels
Kylie Jenner, partially famous for her tasteful and interesting fashion choices, took some time to flaunt her curves in a catsuit and translucent heels in a recent online post.
With a family like the Kardashians, it would be impossible to grow up without a huge sense of what's in and what's stylish. Taking to Instagram, Kylie Jenner posted a picture of herself in a black and white houndstooth catsuit with translucent heels.
Jenner, never afraid to show off those famous curves, wore the stunning and tight-fitting outfit while posing alluringly for the camera. In the first shot, she placed one hand on what looked to be a bottle store machine while staring to her left.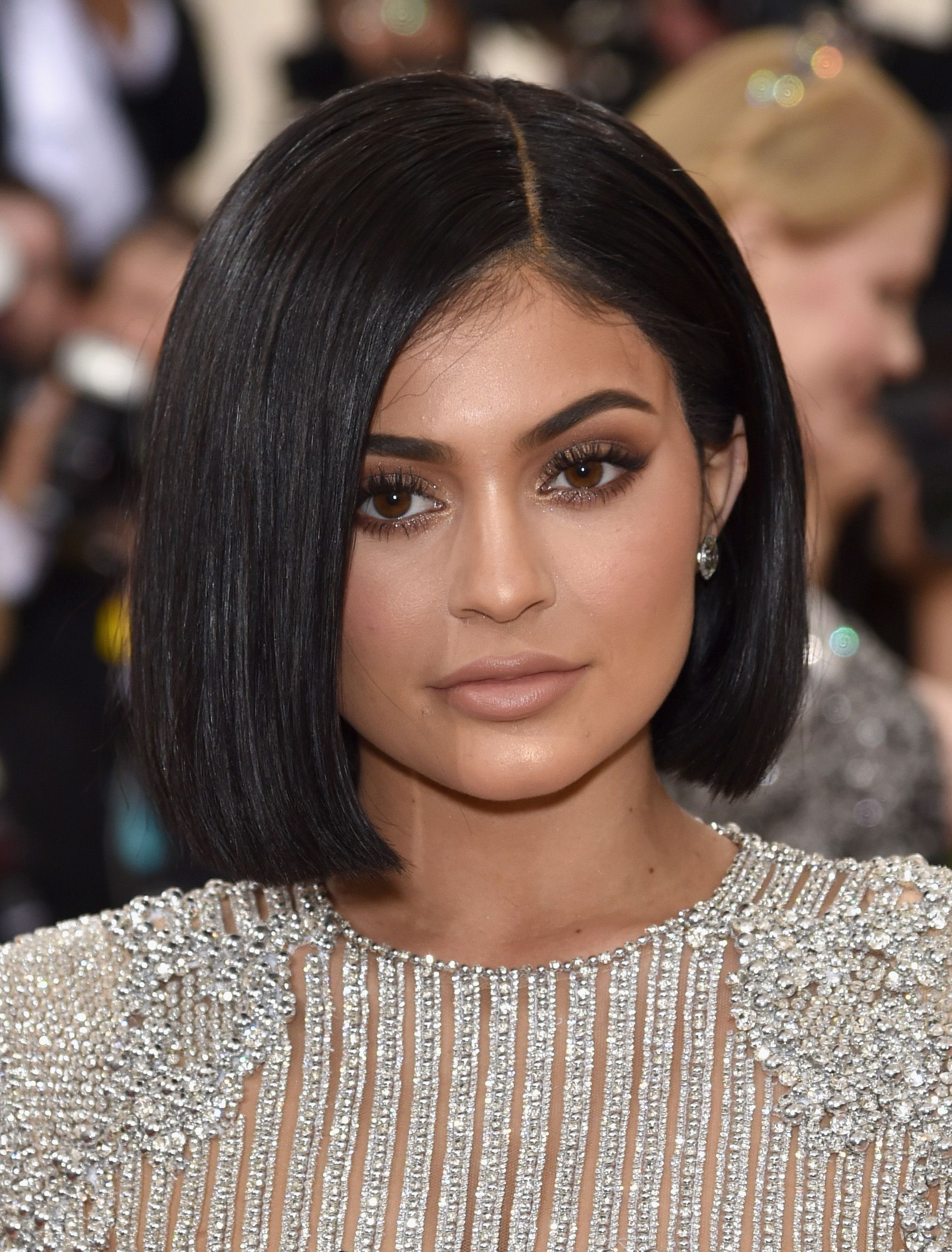 I ONLY CARRY DIMES
In the second photo of the post, there is a close-up of Jenner still staring in another direction, but this time, with her one hand placed elegantly under her chin. In both snapshots, her cat-like eyes stole the show with the caption reading: 
"I only carry dimes .. anyone got a quarter?"
The ever-loyal Kardashian and Jenner fan base rushed to the comment section, eager to see what Jenner was up to and ready to send a plethora of emojis and compliments through. The post received around 5.5 million likes in total.
VINTAGE MODERN
The third shot was more focused on her body, with her closing her eyes and facing the machine. She stuck her curvaceous backside out, flaunting her curvy yet toned hourglass figure for all the world to envy. 
Jenner ignored the LA stay-at-home order and reportedly threw a big birthday bash for the young one.
Her outfit was vintage-edge with a modern twist. The suit completely covered all parts of her body including her hands with a matching Alice band and her black tresses waving down, where, at the bottom, one finally glances at her gorgeous stilettos.
WHERE FASHION MEETS SCIENCE
Jenner's high-class taste in fashion knows no bounds where she opted to wear clothing made out of skin bacteria that was used by scientist Rosie Broadhead to replace harmful antimicrobials that are usually used in clothing. Broadhead said:
"The initial feedback was that Kylie loved the pieces and would like to use them for everyday wear."
This type of clothing is said to have many benefits such as helping with the renewal of cells, decreasing body odor as well as helping the immune system of the skin. Broadhead said she was excited that celebrities are beginning to take notice.
HALLOWEEN CELEBRATIONS
If there's anything that the Jenners and Kardashians love more than fashion, it's having a good time. That's exactly what Jenner did, celebrating Halloween with sister Kourtney Kardashian.
Taking to Instagram, the young makeup mogul showed off her house decor.  In the caption, the billionaire wrote, "back with my favorite girl baking Halloween cookies 🧡🧡."
Celebrating Halloween is one thing, but allegedly going out on the town during a deadly pandemic is another. This is apparently what Jenner and her sisters have been doing, throwing parties all around. 
For her daughter Stormi's 3rd birthday, Jenner ignored the LA stay-at-home order and reportedly threw a big birthday bash for the young one. Kim Kardashian purportedly did something similar, throwing an island party to celebrate turning 40.