LL Cool J's Daughter Nina-Symone Shows Different Moods in a Cool Video Dancing in a Black Top
Daughter of actor and rapper LL Cool J, Nina-Symone, shows off her moods based on her recently released Extended Playlist, "Ecstasy." 
In a recent post on her Instagram page, Nina-Symone, the daughter of famous rapper-turned-actor LL Cool J, showed off four different moods. 
The post she made contained four different videos. In each video, she shows off a different mood. Each mood is based on the four songs on her recently released EP, "Ecstasy."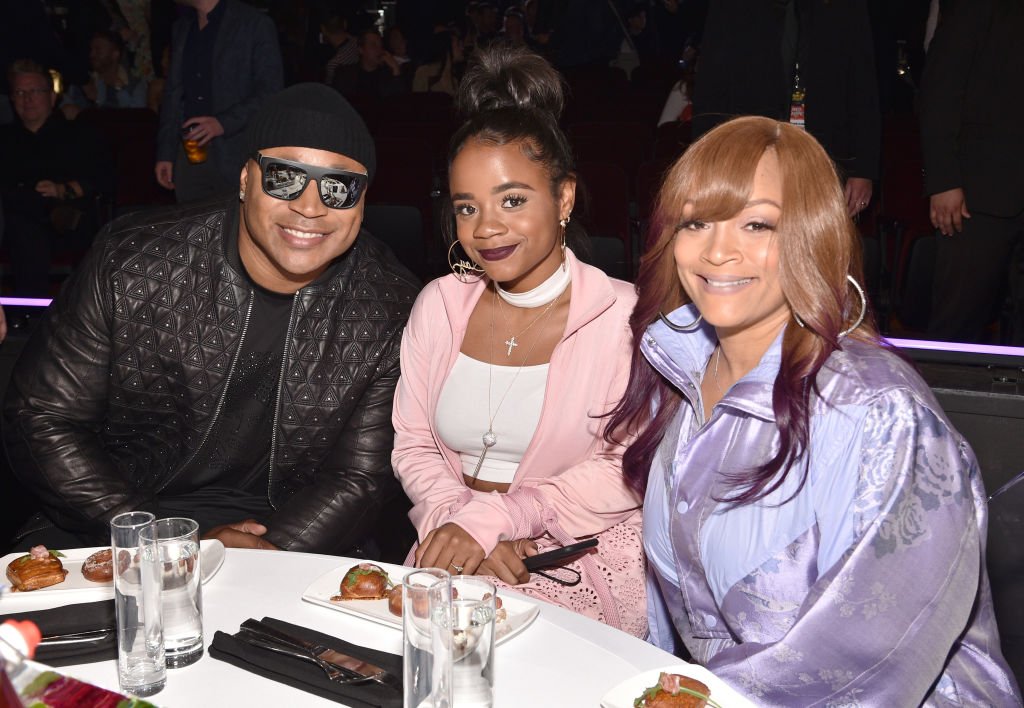 In the videos, she wore a black top, dancing to the different songs on the playlist. She captioned the post: "My 4 moods 🖤 #ECSTASY."
The 20-year old stepped into the spotlight about a year ago when she made her musical debut on her 19th birthday with her first single, "Call Me." Since then, she has released another single, "Feels," which also appears on her EP. 
To most people, Nina-Symone, better known as Nina Bandzz to her fans, may appear to be an ordinary teenager with a significant social media following. But this is not the case. 
Being the daughter of the legendary hip-hop artist and actor LL Cool J and accomplished jewelry designer Simone Smith, it is no surprise that Nina-Symone has chosen a career in music like her father. 
LL Cool J decided to keep his children out of the public eye.
However, unlike most celebrities' children, Nina-Symone was not in the public eye until the start of her music career.  She is also stepping out of her father's shadow to forge her career path in the music industry, which is sure to endear her further to fans. 
Nina-Symone maintained a low profile until adulthood, only appearing with her parents on a few television shows and the red carpet. 
As revealed by TheThings, this happened because LL Cool J decided to keep his children out of the public eye, so they are not spoiled. He added that he prefers that they deserve and earn the fame they get. 
In a reported interview, LL Cool J revealed he met Simone when he was 19. Within their 25 years of marriage, they raised four children together. 
Of all the four children, only Nina-Symone is into showbiz as her elder sisters, Najee, Italia, and Samaria, have chosen to stay out of it.