Blanche Baker Is an Actress like Her Mother — Who Are Carroll Baker's 2 Children?
Emmy award-winning actress Blanche Baker is the daughter of actress Carroll Baker whom she had with the late movie director and acting teacher Jack Garfein. Here is all there is to know about Carroll Baker's children.
Carroll Baker was born on May 28, 1931, in Pennsylvania. She attended community college for a year, after which she worked as a dancer and magician assistant. 
Carroll first got married to Louie Ritter in 1953, they divorced, and in 1955, she married Jack Garfein. Her marriage to the late Jack Garfien lasted for about 14 years,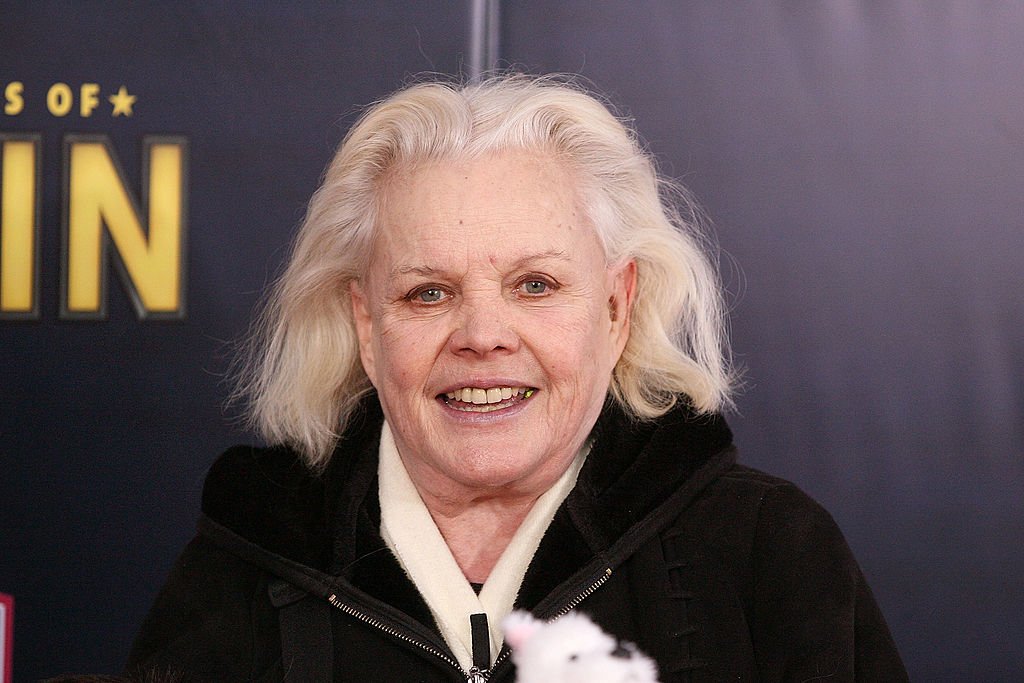 During their marriage, the couple welcomed two children: a daughter, Blanche Baker (Blanche opted to use her mother's surname), and a son, Herschel Garfein.
Like their mother, both of her children are award-winning entertainers. After her marriage to Jack ended, Carroll got married to Donald Birton in 1982. The pair were together until he died in 2007.
Like her kids, Carroll is known for her brilliant entertaining skills, which she showed in movies like: "Harlow," "Giant," and "Baby Doll," for which she had an Oscar nomination.
BLANCHE BAKER
Like her mother and father, Blanche Baker is a versatile entertainer and teacher who has worked brilliantly on screen, stage, and television.
Some of Blanche's movies include: "Holocaust," a miniseries for which she won an Emmy Award, "The Seduction of Joe Tynan," Sixteen Candles," and "Wishin and Hopin."
Although she worked in a Broadway stage production, "Loita," because of the critical review the movie had due to its focus on pedophilia, Blanche did not act in any more broadway movies despite being told she was talented and promising.
Aside from being an actress, Blanche is also a teacher and director. She directed her first film "Streetwrite," in 2017 when she was a senior faculty member at the New York Film Academy's Acting for Film School.
In 2011, Herschel won the best contemporary classical composition for "Aldridge Robert: Elmer Gantry."
The movie focused on a plethora of social issues such as the Black Lives Matter movement, bullying of LGBTQ students, persecution of journalists, body issues, and the mistreatment of Yazidi women. It also established Blanche as a beautiful director.
CARROLL BAKER'S SON
Carroll's son, Herschel Garfein, is a two-time Grammy award-winning composer, writer, and stage director. He composed the first-ever operatic adaptation of Tom Stoppard's play, "Rosencrantz & Guildenstern Are Dead."
He also worked on the jazz theater piece "My Coma Dreams" for Fred Hersch. His recent works as a composer include "Morality Mansions" and "An AIDS Quilt Songbook: Sing for Hope." 
Herschel has won awards and fellowships from The National Endowment for the Arts, the Massachusetts Artists Foundation, The National Institute for Opera/Music Theater, and the MacDowell Colony.  
He teaches Music Composition and lectures in Script Analysis at The Steinhardt School, New York University, where, in the 2012-13 academic year, he was awarded The Excellence in Teaching Award.
In 2011, Herschel won the best contemporary classical composition for "Aldridge Robert: Elmer Gantry," and in 2016, he won the best large jazz ensemble album for "Presidential Suite: Eight Variations on Freedom."
​ IT RUNS IN THE FAMILY
As it runs in Blanche and Herschel's veins, Carroll's grandchildren are also talented directors and actresses. Her grandchildren: Dara and Wynn van Dunsen, whom Blanche had with her ex-husband Bruce van Dunsen, have shown that they have an eye for entertainment.
Dara was only 22 years old when her 12 minutes film "Malzonkowie," which means Significant Other was among the 17 chosen from over 1,500 entries for the prestigious student film competition at Cannes.
A graduate of The Lodz film school in Poland, Dara was met with lots of opposition but was able to make the cut. Similarly, her sister Wynn got her movie "Slow" accepted at the New York City Red Shirt Festival in 2013.
Her short film was one of the only two college student films that were accepted. According to her, the experience was surreal and something she was never going to forget.