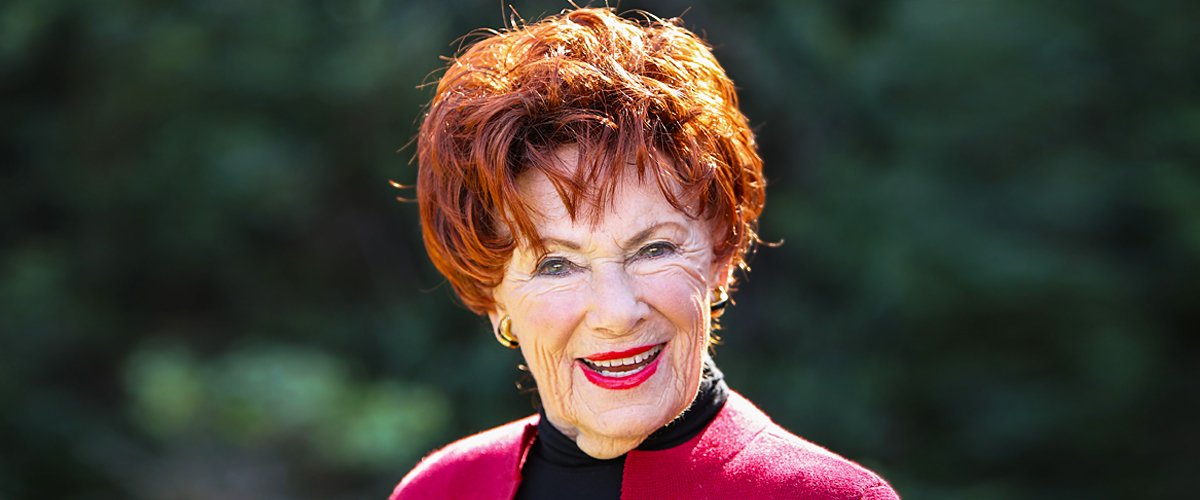 Getty Images
Marion Ross' Granddaughter Taylor Bears Striking Resemblance to the Iconic Actress in New Photo

Taylor Meskimen, the granddaughter of "Happy Days" star Marion Ross, is, among other things, an actress, and she bears an uncanny resemblance to the Hollywood legend. Take a look at her recent pictures.
Taylor Meskimen, born in 1990 -- which makes her about 31 years old -- is an actress with a very prestigious ancestry. She is the granddaughter of 92-year-old Emmy Award-winning actress Marion Ross of "Happy Days" fame.
In a recent Instagram story shared by Taylor, which is not available anymore, the young actress appeared in a photo that proves how much of her famous grandmother is in her.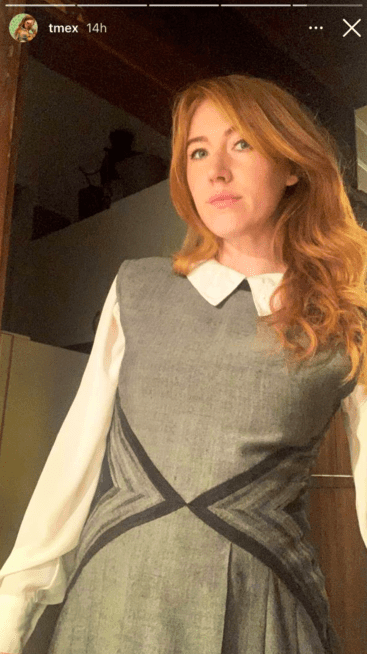 Taylor Meskimen as she appeared in an Instagram story shared on her account in March 2021. | Image: Instagram/ tmex
The most immediate resemblance to Ross in Taylor's recent pictures is her beautiful red hair. Taylor likes to wear hers down to her shoulders, unlike Ross, who was normally seen with her hair up before cutting it short.
But if we look closely and imagine Ross many decades ago when she was closer to Taylor's current age, we can tell that Taylor's facial features bear a resemblance to her grandmother's.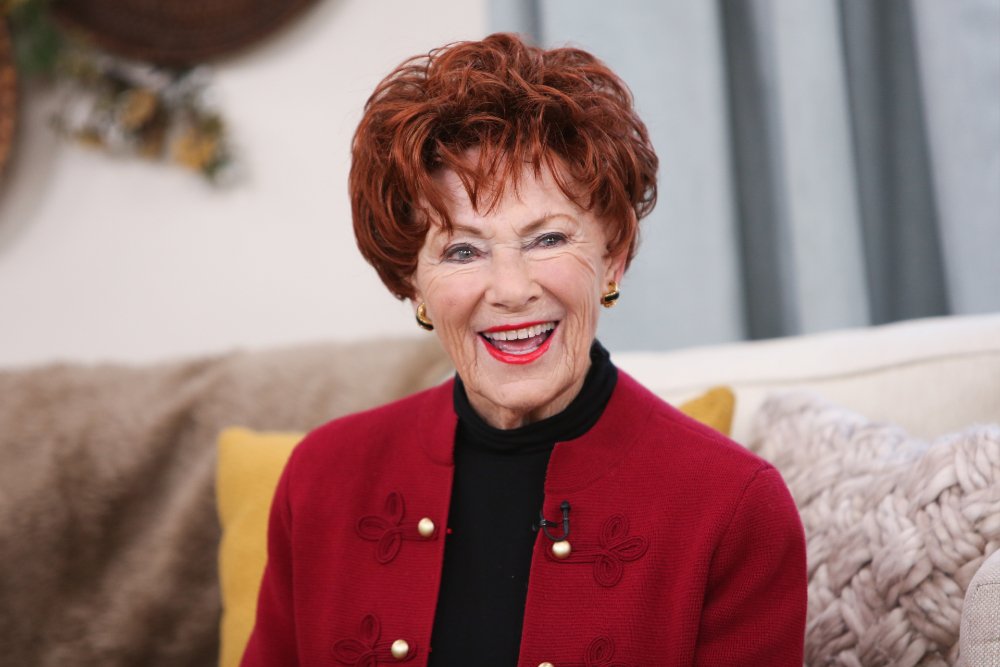 Marion Ross visiting "Home & Family" in Universal City, California, in January 2019. | Image: Getty Images.
In the picture, Taylor wore a grey jumper over a white shirt, an outfit reminiscent of a Catholic school uniform. But she didn't add any caption for context, so we can only wonder if the costume is for a role.
On March 10, 2021, Taylor posted another photo of herself with the same outfit and apparently at the same location to her Instagram feed, but she didn't add any details about it either.
A WOMAN OF MANY TALENTS
Acting is only one of the many talents that Taylor has shown in her lifetime. On her official website, Taylor presents herself as an artist, model, narrator, and voice-over artist, and we bet she still has more unknown talents to explore.
As stated in the About section of the site, Taylor has recorded more than 20 audiobooks as a narrator, and besides her roles in works of fiction, she is proud to mention the many commercials she has been in.
Marion Ross as Marion Cunningham on "Happy Days," in July 1975. | Image: Getty Images.
Another section of the website showcases some of Taylor's works as a visual artist, consisting mainly of collages. Elsewhere on the site, we can go through part of Taylor's modeling portfolio.
As Taylor also acknowledges in her website's biography, both her parents are also actors, which probably helped her prepare herself better for the family business. In fact, her mother, Tamra Meskimen, teaches acting in Los Angeles, California.
And let's not forget Taylor's father, Jim, Ross's son and also an actor, with more than 200 credits in his IMDb profile, with many of them being as a voice actor, something that he also has in common with his daughter.
Jim is recognized as a talented and versatile "impressionist," meaning that he can sound pretty much like anyone he wants to, as is proven in a YouTube video that shows him speaking like Ricky Gervais, William Shatner, and Morgan Freeman.
Please fill in your e-mail so we can share with you our top stories!