Gabby Sidibe Is All Smiles in a Throwback Photo as She Poses in a Black Dress with Miss Piggy
American actress Gabby Sidibe took to Instagram to reminisce on some of her best moments with her "homegirl" Miss Piggy.
"Empire" star Gabby Sidibe showed off her gorgeous smile while posing beside her homegirl in a new Instagram photo. The 37-year-old, dressed in a shimmering black dress, looked excited with her smile matching the muppet.
The picture featured the actress seated inside an exquisite building in the company of "The Muppet Show's" Miss Piggy. While Sidibe looked chic in her simple black dress, the comic character donned a white dress with red details.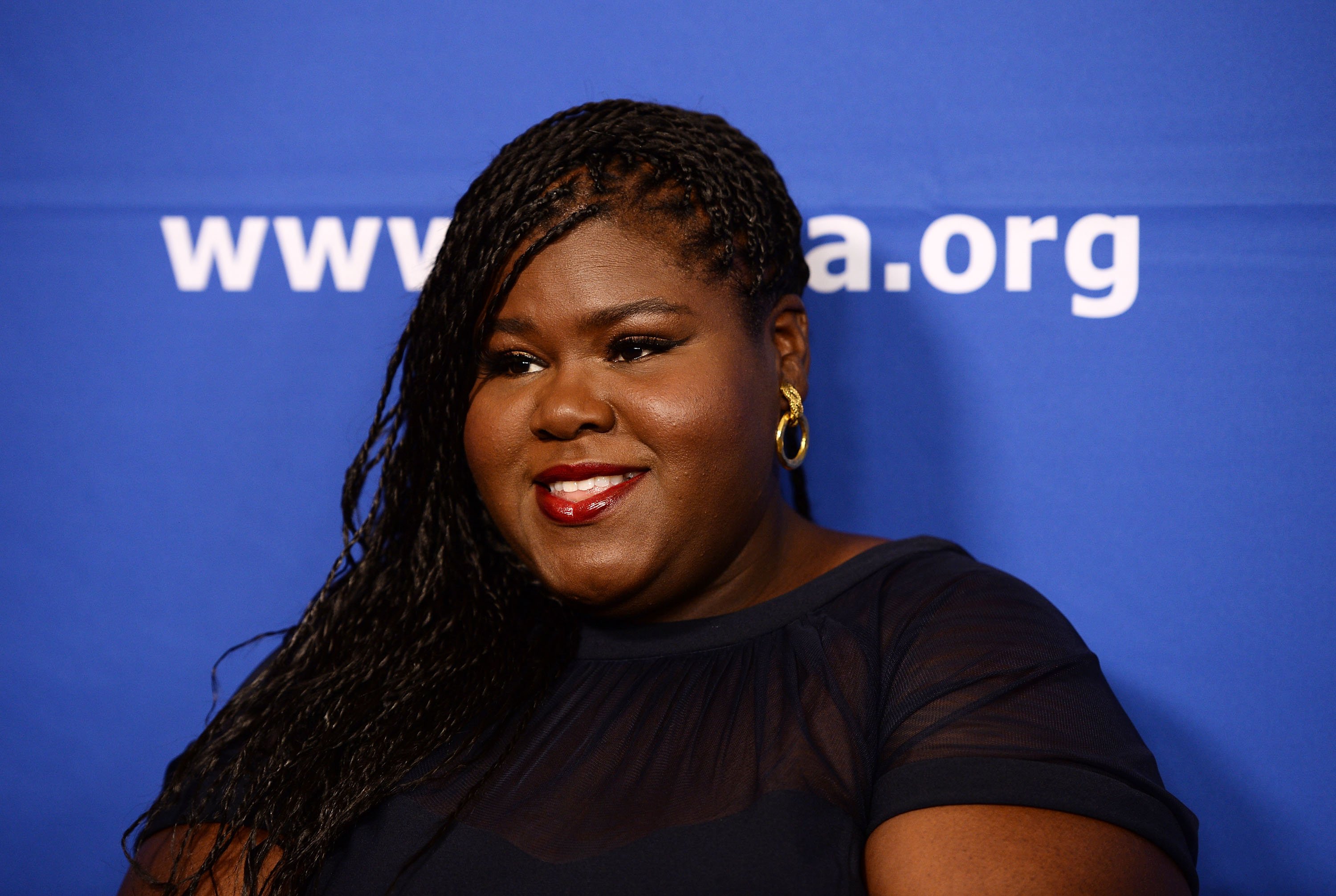 Her signature blonde curls hung around her shoulders, looking as bright as the charming smile on her face. Sidibe's caption implied the shot was a cherished picture from her old archive, taken during the good old days. It read:
"#TBT Back when I was runnin the streets with my home girl."
Make-up artist Toby Fleischman commended the picture with a note of nostalgia, recalling that the shot was taken during "one of the best nights" of their lives.
Sidibe, who announced her engagement to Brandon Frankel last November, recently opened up about her previous struggle with depression and bulimia.
Twista immediately deleted the post. He also issued an apology to the 37-year-old star.
During an appearance on "Peace of Mind with Taraji," the plus-size actress recalled how she spent years embarrassed by her extra weight. The thought left her mostly depressed until it eventually drove her to develop bulimia.
The eating disorder helped with her anxiety for a while. But eventually, she started having suicidal thoughts, forcing her to seek help from a therapist.
Despite accepting her figure, Sidibe still endures her fair share of body-shaming. But she couldn't care less about people's opinions. She once explained: "It has taken me years to realize that what I was born with is all beautiful."
Notwithstanding, she has remained the subject of several "fatphobic" memes over the years. As most may recall, the actress made the headlines last December when rapper Twista posted a meme on Instagram which appeared fatphobic.
The meme featured a picture of Sidibe and Bernice Burgos, labeled "A" and "B" respectively. While A implied Sidibe was a successful woman but fat, B painted Burgos as a less successful woman with the perfect figure.
Twista's caption prompted fans to choose A or B. Following backlash from fans and comments from Sidibe with a hint of disappointment, Twista immediately deleted the post. He also issued an apology to the 37-year-old star.
Sidibe deserves the thumbs up, though, for the mature manner in which she handled the situation. She's certainly come a long way from her days of despising her own skin!