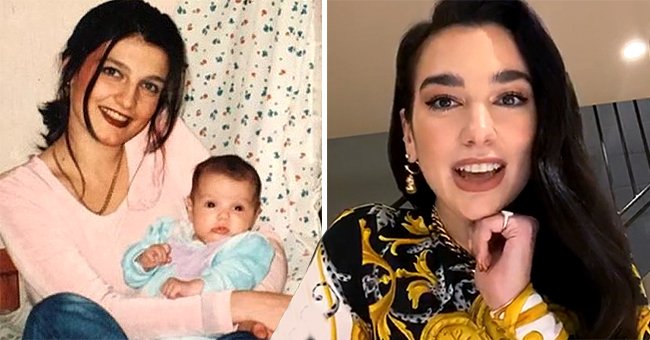 instagram.com/dualipa
Dua Lipa Shares Throwback Photos of Her Look-Alike Mom Anesa in a Sweet Tribute on Mother's Day
Dua Lipa took to social media to share adorable throwback photos of her mom in celebration of Mother's Day, showing how much the mother and daughter look alike.
Dua Lipa celebrated Mother's Day by posting a string of the sweetest throwback photos showing her mother holding her as a baby paired with a heartfelt message of thanks.
The pop star didn't let the day go by without jumping on social media to pay tribute to her family's matriarch. The photos also showed where Dua Lipa gets her striking looks from as fans did a double-take when they saw her mom.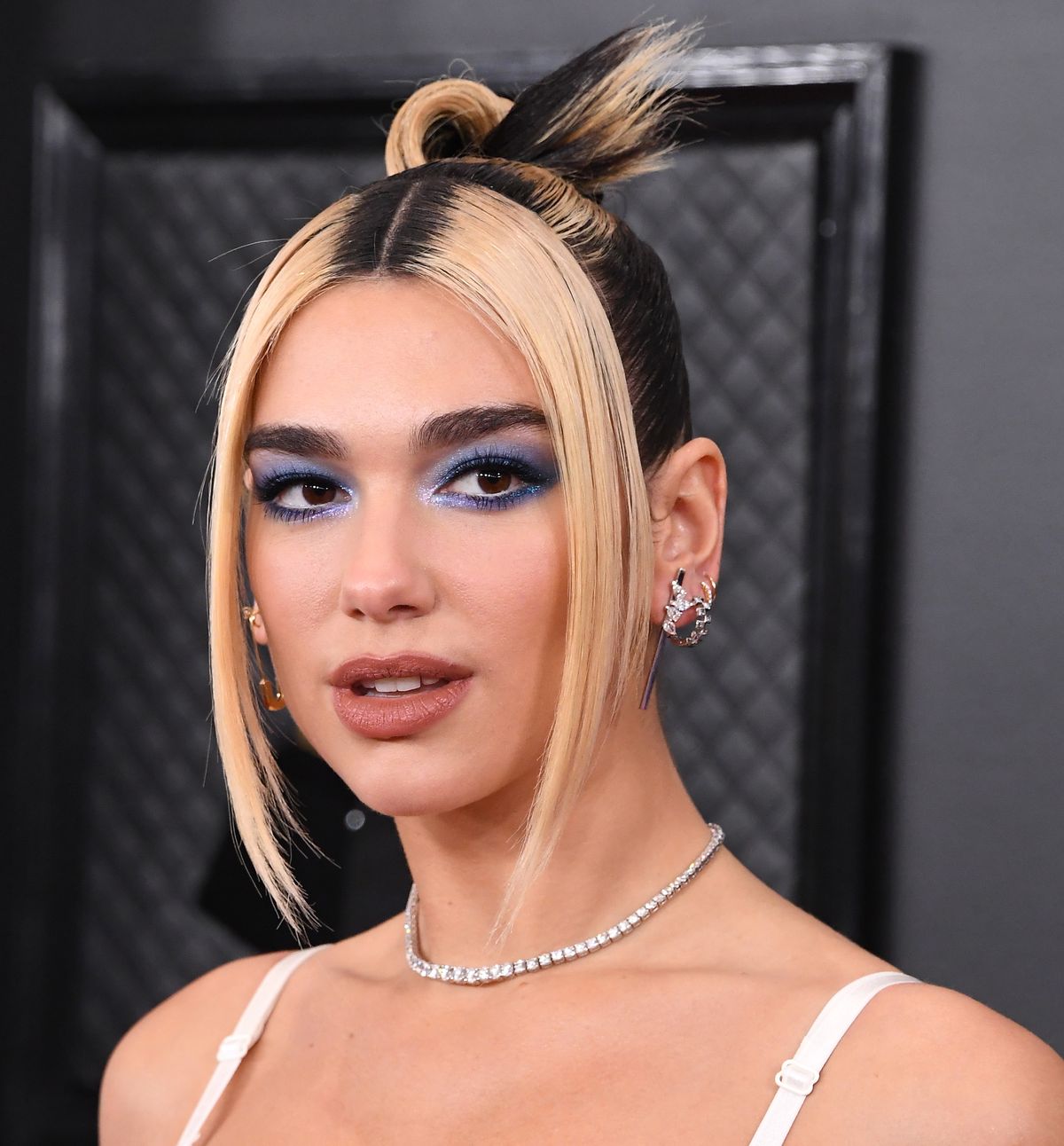 Dua Lipa at the 62nd Annual GRAMMY Awards at Staples Center on January 26, 2020 | Getty Images
Amid all the success that the British pop star is experiencing after the 2021 Grammy Awards, she was still sure to pay tribute to her mom on such a special day.
Her Instagram post included photos of Lipa's mom as a young woman, a spitting image of the 25-year-old at the moment. Lipa penned a sweet caption reading:
"HAPPY MOTHERS DAY TO MY MAMA ❤️ I LOVE YOU / WE LOVE YOU - THANK YOU FOR ALL THAT YOU DO!!!!!"
The "Don't Start Now" singer has been on an upward curve with her music since winning the Best New Artist Grammy Award in 2019. She tackled the uncertainty of the COVID-19 pandemic head-on, releasing three albums in 2020.
Lipa isn't the first generation star in her family but is rather following in her father's footsteps.
With the British artist putting such a high volume of quality music out over the stretch of 2020, it was no surprise to see her nominated for six Grammy Awards this year, including Record Of The Year and Song Of The Year.
2020 saw Lipa climb the pop star ladder to the top. The 25-year-old employed her creativity and used the resources at her disposal to organize one of the biggest virtual concerts that the pandemic saw.
Lipa's album "Future Nostalgia" signified a turning point in her musical career as she roped in the best of the best to work alongside her to produce some of the best music yet. Lipa shared about her album, saying:
"It really, it served, like, a form of escapism. I had to go with my gut instinct that, that hopefully, it will serve as some light in the darkness."
The pop sensation evidently places her family near the top of her priority list with her social media feeds as evidence. Lipa recently shared a few snaps of her father in honor of his 52nd birthday.
Lipa isn't the first generation star in her family but rather follows in her father's footsteps. He was a well-known Kosovar-Albanian rock star before migrating to England in 1992.
Lipa's father, Dukagjin, even went as far as to host a music festival in his home country with the intent of breaking down misconceptions surrounding Kosovo.
Dukagjin called in his daughter as one of the headlining acts at The Sunny Hill festival, held in Kosovo's capital, Pristina. Needless to say, Lipa's father had a big influence on her musical abilities.
Please fill in your e-mail so we can share with you our top stories!