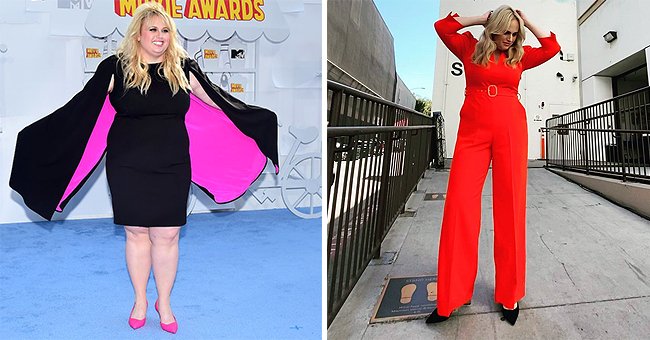 Instagram/rebelwilson. | Getty Images
Rebel Wilson Shows off Tiny Waist in Gorgeous Red Jumpsuit after Dramatic Weight Loss
Comedienne Rebel Wilson took to Instagram and shared an attractive snapshot of her slim figure following her dramatic weight loss.
Rebel Wilson flaunted her tiny waist in an elegant red jumpsuit. Wilson served a splendid pose on her photograph and wrote "Come to me x." on her caption.
She wore the bright outfit with a matching belt and black pointed heels. The Aussie native posed with her hands behind her head while looking down.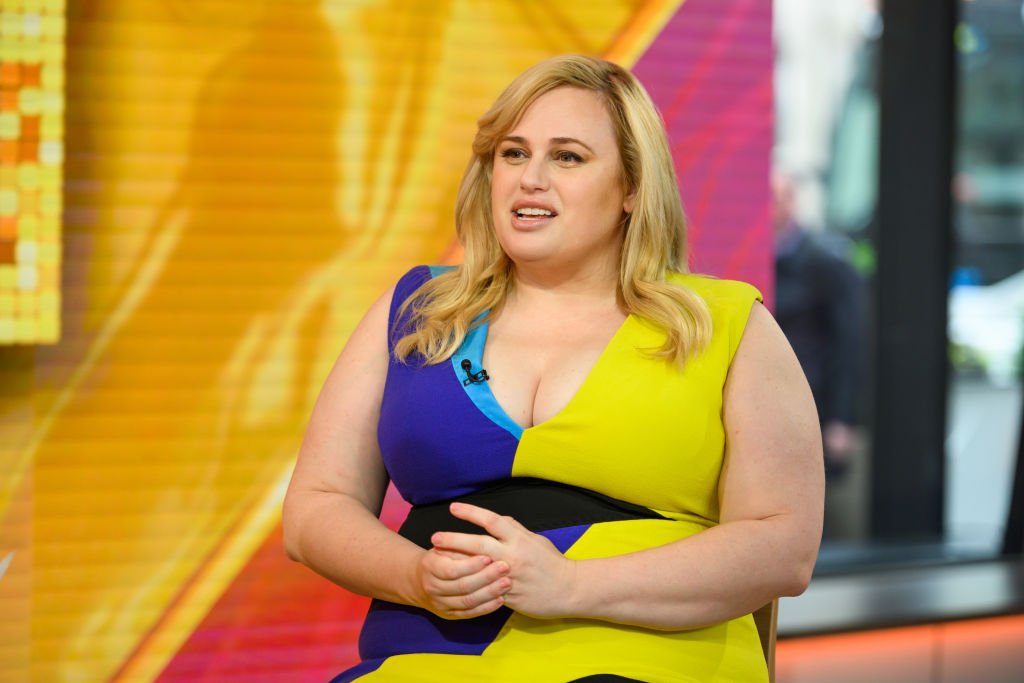 Rebel Wilson on the "Today Show" on, May 3, 2019 | Photo: Getty Images
SHINING IN RED
The post received over 300,000 likes, and her 9.7 million followers took to the comments section flooding post her with nothing but praise. "Love you in that outfit," said one Instagram user.
One other follower wanted to know where she bought the jumpsuit. "Can you drop where you got this jumpsuit?" A third user said, "Red is your color!"
The actress posed on a stage door entrance with rails on each side. She wore her blonde curly hair down, and behind her was a high-wall with multi-colors at the top.
Wilson's makeup is done perfectly, and she opted for a soft, peachy blush for her cheeks. For her lip, she chose a pink lipstick in a satin finish.
WILSON ON TURNING FORTY-ONE
According to the Daily Mail, the singer celebrated her 41st birthday and did so in style at a luxurious hotel with her friends. She reportedly held the intimate celebration at the Beverly Hills hotel.
Her girlfriends wore matching monogrammed bathrobes for a day of pampering. The "Bridesmaids" star shared that she was celebrating her birthday over two days because of the time difference between Australia and America.
HER WEIGHT LOSS JOURNEY
Last month she reportedly revealed that she felt a whole lot better after losing 60 pounds. A source told Us Weekly that she is proud of her weight loss and her body transformation.
Wilson committed to a year of health in early 2020 and achieved her goal weight of 165 pounds by November. According to the insider, her trainer, Jono Castano, used "lots of high-intensity interval training" (HIIT) to help the writer.
GETTING CANDID ABOUT HER WEIGHT
Following her impressive results, she revealed how she felt about the change. Wilson disclosed in an interview with Extra last month how proud she is of the weight she shed:
"I would often go on little diets and try to lose a few pounds here and there. This is the first time I haven't gained any weight back."
WILSON HAPPILY SINGLE
Not only does she love her new body, but she is also enjoying being single. She reportedly broke up with her boyfriend Jacob Busch, whom she dated for a year.
A source close to Wilson reportedly told Hollywoodlife that she is at her best and happiest. She has a clear mind and vision on doing what is best for her, and no one will tell her otherwise.
Please fill in your e-mail so we can share with you our top stories!