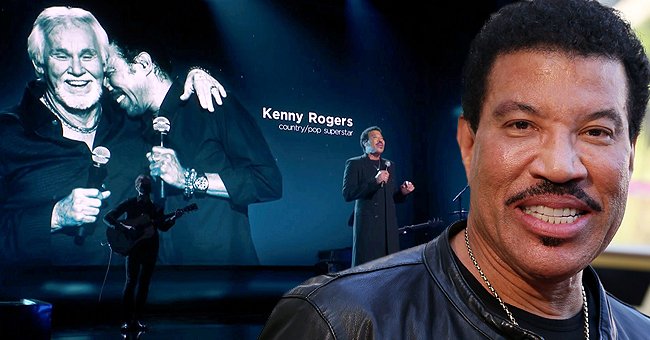 Getty Images
Lionel Richie Pays Touching Tribute to Late Kenny Rogers at the 2021 Grammy Awards
Lionel Richie sang one of Kenny Rogers's songs at the 2021 Grammy Awards to honor the late music legend.
Lionel Richie sang Kenny Rogers's "Lady" at the 2021 Grammy Awards during the ceremony's "in memoriam" segment to honor the late singer.
The "in memoriam" part of the show allows artists to honor a fellow artist who had passed away. It is a great moment to celebrate those who had died over the last year.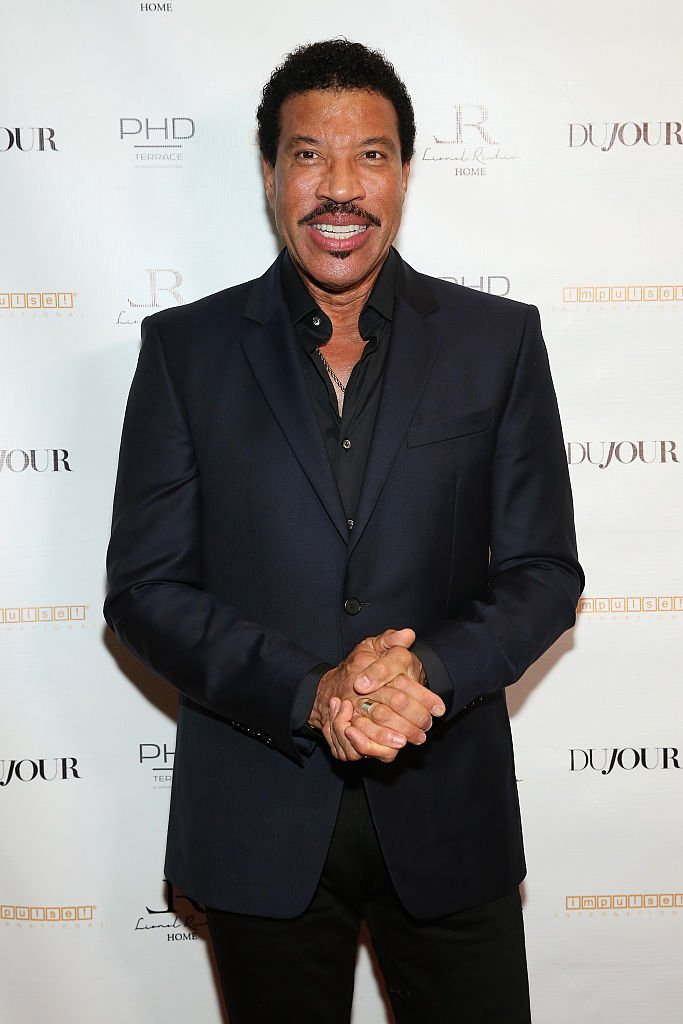 Lionel Richie pictured at Jason Binn's DuJour Magazine and Lionel Richie Home Collection launch, 2015, New York City. | Photo: Getty Images
After Richie's touching performance of "Lady," he said that he missed the singer and his friend. Richie shared his thoughts on his performances on Twitter.
He shared a photo of himself on stage at the Grammys and explained that he had written the song for Rogers. He continued and said the song was the start of their friendship. His tweet read:
"When I wrote "Lady" for@_KennyRogers, little did I know it would be the start of a friendship that would last a lifetime."
His tweet revealed that Richie had a hard time singing "Lady" without Rogers. During the performance, a photo of the two men played on a screen behind Richie.
Rogers passed away on March 20, 2020, at 81, from natural causes. The country music icon had been under hospice care at the time of his death.
During his 60 years in the business, Rogers accomplished many other things besides singing his heart out on stage. He was an actor and businessman. He even co-owned an interior design business.
A few other late artists were honored by amazing singers in the segment too.
Of course, he was most loved and remembered for his music. "Lady" was actually his first hit song. He would go on to produce songs such as "Lucille" and "Grambler."
In the touching moment, Richie brought new life to Rogers' biggest hit song. A few other late artists were honored by amazing singers in the segment too.
Bruno Mars and Anderson Paak collaborated to honor the cultural and pop icon that was Little Richard during the Memoriam ceremony. He passed away in May at 87.
Brandi Carlile sang a beautiful cover of "I Remember Everything" by the country-folk singer Jonh Prine, who passed away from COVID-19 in April 2020.
The host of this year's Grammys was Trevor Noah. At the end of the Ceremony on Sunday, March 14, he shared that an updated list of all the people in music who had passed away would be published on the Grammys' website.
Please fill in your e-mail so we can share with you our top stories!