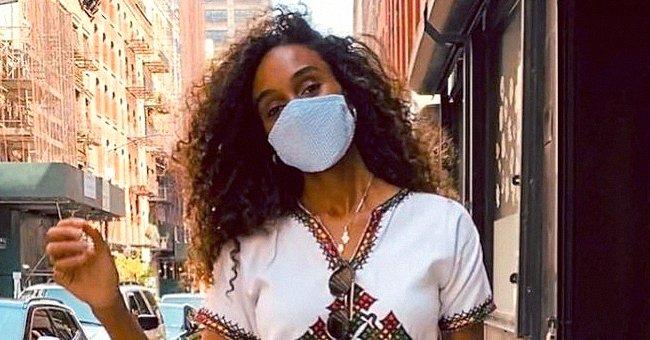 Instagram/gelila.bekele
Tyler Perry's Ex Gelila Bekele Flaunts Her Long Legs in a Checkered Mini-Skirt & Boots (Photo)
A few months after breaking up from entertainment mogul Tyler Perry, Gelila Bekele has embarked on a new journey. She shared a stylish travel photo in her Instagram Story.
Model and activist Gelila Bekele is not letting heartbreak stop her from reaching her goals. The 34-year-old model was Tyler Perry's longtime girlfriend.
While maintaining a low-profile on social media, Bekele, a doting mother-of-one, recently shared on Instagram Story a picture of herself in a different country.
Bekele's travel snap showed her dressed in a stylish outfit. She wore a yellow turtleneck shirt and leather jacket, which she paired with a checkered mini skirt.
The Ethiopian model flaunted her towering legs in sheer black stockings and brown high-heeled boots. The view behind her suggested she was in Italy. She wrote:
The photo came a few months after Perry revealed on Instagram last December that he has been a single man. The 51-year-old producer wrote that he was dealing with a mid-life crisis.
While other couples would become bitter after a break-up, Perry and Bekele's separation was a peaceful one. The entertainment mogul has remained best friends with her.
Besides being friends, Perry and Bekele also continue to co-parent their six-year-old son Aman Tyler. The renowned producer wants to become the "best father and man" he can be.
Perry and Bekele had been together for more than a decade. Within those years, the former pair worked on different projects that were meaningful to them.
Apart from being a model, Bekele has released poignant short films.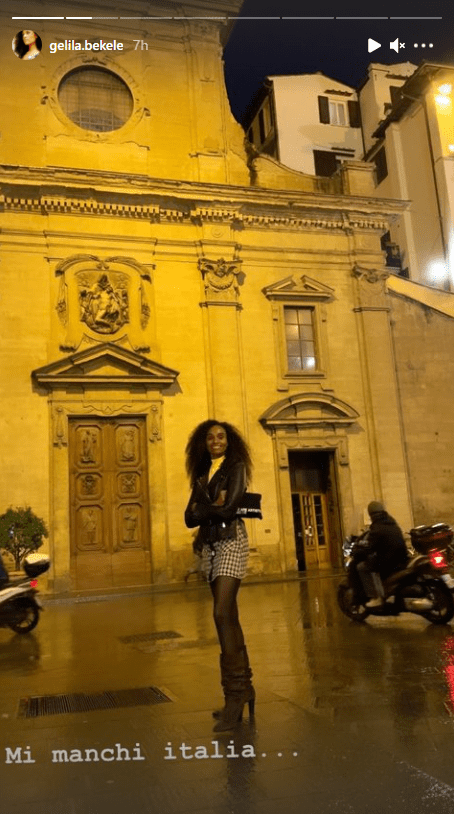 Gelila Bekele's Instagram Story photo of herself in a stunning outfit while in Italy. | Photo: instagram.com/gelila.bekele
According to her website, the outspoken activist is passionate about equal rights and access to education for women and girls. Bekele has spent most of her time traveling between the US and Ethiopia.
Apart from being a model, Bekele has released poignant short films. They were shown at the Cannes Film Festival, American Museum of Natural History, DOC NYC, and the Berlin International Film Festival.
Among her film-making accomplishments are directing "MAi: Life is not Honey," and executive-producing "Anbessa." She also released a six-minute clip called "The Model Activists."
Please fill in your e-mail so we can share with you our top stories!