Martina McBride's Quotes about Motherhood — How Is It Being a Mom of 3 Daughters?
Popular country singer Martina McBride has garnered success over the years, and simultaneously, she has raised three beautiful daughters. Want to know more? Read on to learn about her inspiring journey to motherhood.
Martina McBride has pretty much enjoyed success in her nearly three-decades-long career. With multiple awards and several nominations to show for it, the singer is arguably one of country music's biggest stars.
However, despite the glitz and glamour of fame, Martina's biggest achievement remains one thing — being a mother to her three beautiful kids. Here is a look into the singer's life as a mom!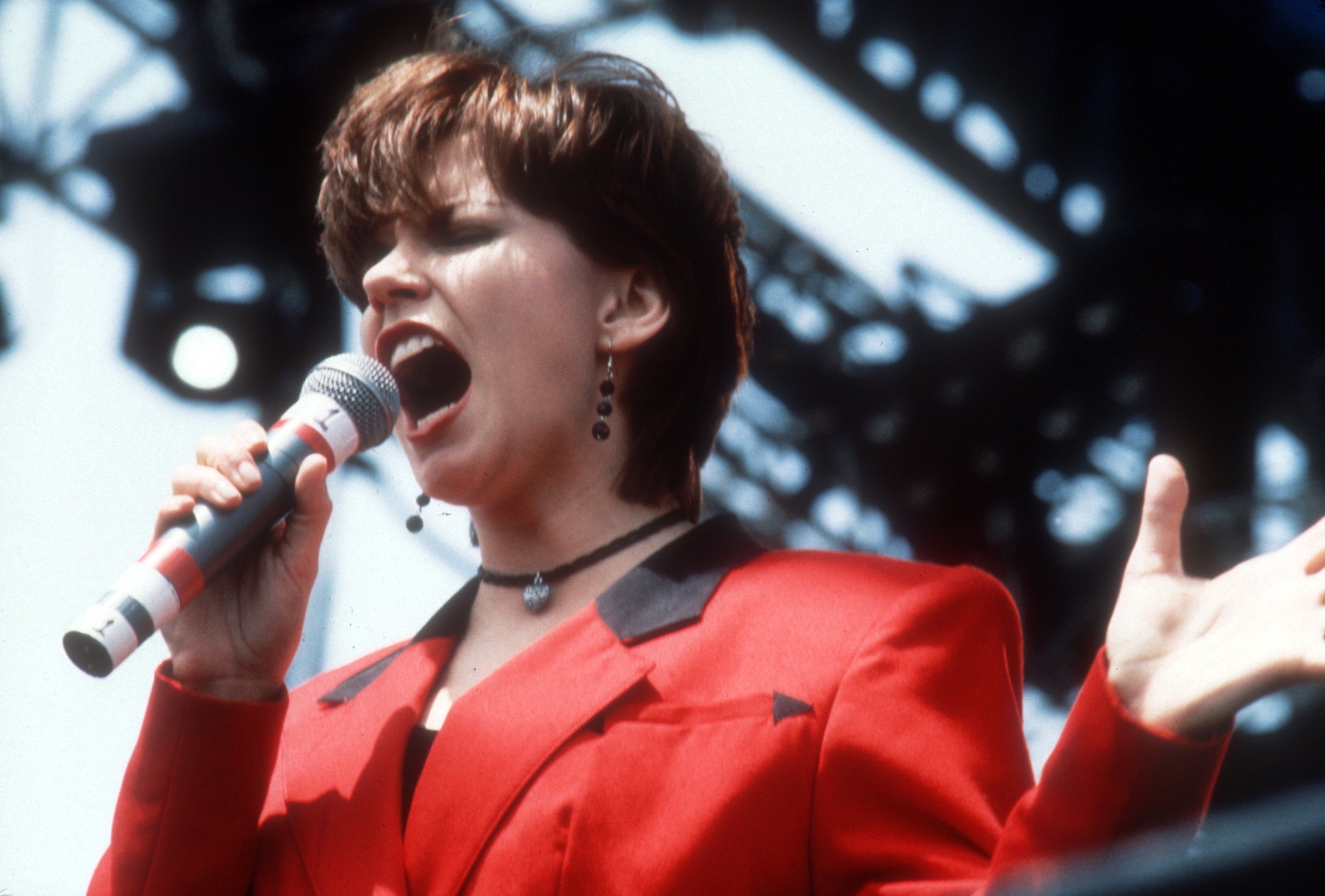 MARTINA'S MARRIAGE
Martina met her husband John Mcbride when she was only 20 years old. At the time, a band the singer belonged to rented rehearsal space for him, and unknowingly to them, some feelings would later spark between the two of them.
In May 1988, only a little over a year after they first met, John and Martina walked down the aisle. Two years into their marriage, they moved from Kansas to Nashville, hoping to find better careers.
A few years after moving to Nashville, Martina officially kickstarted her music career when she got signed to RCA Records after her demo was passed along to an executive.
Later that year, Martina released her first studio album, "The Time Has Come." Though it was not a very successful project, the singer was able to win the hearts of many with her sonorous high-pitched soprano sound.
In the years that followed, Martina released more projects and soon became one of the country's top music singers. All along, she always had John by her side.
Luckily for Martina and John, the singer's newfound fame had minimal effect on their marriage, and soon enough, they started their own family.
MARTINA'S MOTHERHOOD JOURNEY
Martina and John became first-time parents in December 1994 when they welcomed their daughter Delaney. Four years later, the couple's second daughter Emma was born in March 1998.
She described her baby girl as a brave, beautiful, and bright light to all who know her.
After having her second child, Martina, who was already very popular, knew she had to take a step back from her touring to take care of her daughters.
For the singer, it was important for her children to have a normal upbringing. At the time, this mattered to her more than record sales or bagging awards.
While this could have been an uncomfortable situation for many, Martina gladly took up her role as a mother, focusing on raising the girls and giving them a sense of normalcy.
In 2005, John and Martina welcomed their third and last child, Ava. While she continued recording and releasing projects, the singer also made enough time for her family.
Speaking about this in 2014, Martina admitted that despite the ups and downs of juggling a career and being a mother, she always made her kids understand that they remain a top priority.
During an interview with Southern Living in 2019, Martina also opened up about what it was like being a mother to three daughters, and she had nothing but good things to say.
When asked what motherhood means to her, the singer gladly said "fulfillment," adding despite the enormous responsibility, it is the most gratifying aspect of her life. Talking about raising disciplined kids, she said:
"While our girls' lives looked different, the values were the same, and their everyday routines were fairly normal. They didn't get everything they wanted..."
Martina also described motherhood as a rewarding experience, noting that being a mom changed her life and taught her several lessons over the years.
PROUD MOM OF THREE
With how much Martina enjoys her role as a mother, it comes as no surprise that she is always there to support her daughters in their different interests.
Delaney, her first child, is currently pursuing a career as a massage therapist, and unsurprisingly, Martina never hesitates to express how proud she is of her oldest daughter.
In 2018, Martina took to Instagram, sharing a gorgeous black and white family picture, accompanied with a sweet caption announcing that Delaney had just graduated as a massage therapist. She wrote:
"So proud of my girl Delaney. She's worked so hard and made top notch grades to graduate yesterday as a massage therapist."
Martina's second child, Emma, seems to have inherited a love for the entertainment industry as she is currently actively pursuing an acting career.
To support her daughter's dreams, Martina and the rest of her family temporarily moved to Los Angeles in 2012 to allow Emma take acting classes.
The doting mom recalled how supportive her own parents had been and noted that she was happy their family could do the same for Emma and her dreams.
By 2017, Emma permanently relocated to Los Angeles to continue pursuing her acting dreams. She, however, stayed in the city for only a few years before eventually moving again.
In an Instagram post shared by Martina last April, the singer revealed that Emma had moved from Los Angeles to New York City to afford her better acting opportunities. Martina wrote:
"I'm so proud of you and the life you are making for yourself. Living on your own in NYC. Going after your dreams. All the while staying true to yourself."
The singer noted how proud she was of Emma for relentlessly pursuing her dreams and staying true to herself over the years. She described her baby girl as a brave, beautiful, and bright light to all who know her.
While a life of fame and fortune might be the big dream for many, Martina chooses to measure her success by her daughters. And from all indications, she has done a fantastic job raising her three beautiful girls!