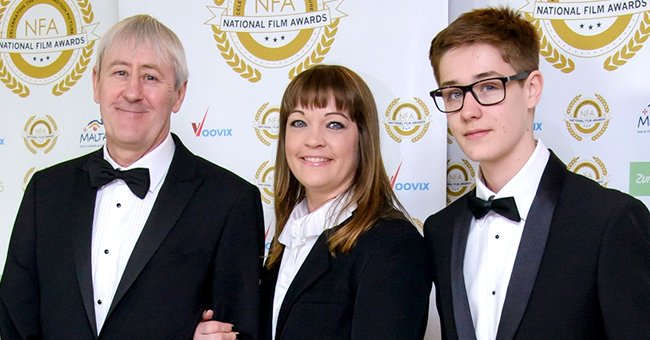 Getty Images
Archie Lyndhurst's Mom Pens a Heartbreaking Post on the 1st Mother's Day since Her Son's Death

Archie Lyndhurst's mom shared a heartbreaking post on Instagram for the first Mother's Day since his death last year.
The late "So Awkward" star Archie Lynhurtst's mom marked the first Mother's Day since his passing with a post featuring throwback photos of him and a heartbreaking message.
She shared a collection of the most adorable photos of Archie from when he was a young boy. The last photo featured Archie and his mom wearing matching light-colored suits.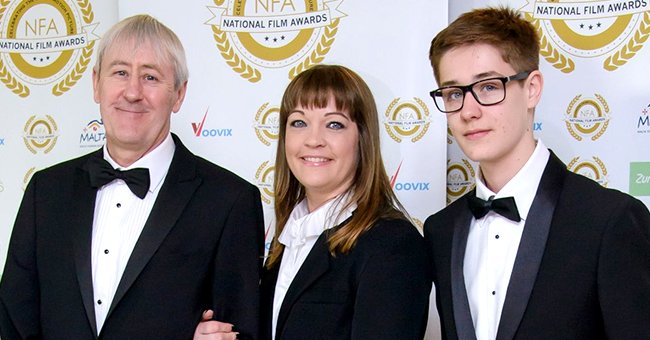 Nicolas, Lucy and Archie Lyndhurst pictured National Film Awards at Porchester Hall, 2017. London, England. | Photo: Getty Images
Alongside the slideshow of baby photos, Lucy penned a heartbreaking message of loss. She shared that Mother's Day would be the hardest day to get through without him.
Lucy thanked her son for making her a mother, describing it as the best adventure ever. The grief-stricken mom wrote that she would miss her son forever. Part of her message read:
"I miss you every minute of every day. I will never stop loving you. Not ever. Thank you for making me a mummy."
Archie had won over audiences and made viewers laugh as Ollie on the BBC comedy sitcom "So Awkward." His mom echoed his fun nature as she wrote that he always made her smile.
However, in January, Lucy shared the news of his cause of death on Instagram.
Lucy ended her message for Mother's Day by sharing that Archie taught her to be a better person. She added that she would love him for the rest of her life.
Fans took to the comment section to show support for Archie's mom. Many wrote that they were keeping the mother and son in their thoughts and were sending the heartbroken mom love.
Lucy shares Archie with her actor husband, Nicolas Lyndhurst. 9 weeks after his death in September 2020, his mom shared his passing on Instagram. She wrote:
"The pain of our loss is beyond anything we have ever felt before, and wouldn't wish upon anyone."
At the time, his parents did not know what caused his passing. However, in January, Lucy shared his cause of death on Instagram. In the post, she wrote about how the media tried to call the coroner to get the results before them, his parents.
The 19-year-old had passed away from an acute lymphoblastic lymphoma/leukemia, which caused an intracerebral hemorrhage. The family had not known he was ill as it was a rapid form of cancer.
Lucy shared that he had passed away in his sleep, and the doctors had reassured her that he would not have been in any pain. The condition is very rare; only 800 people die from it each year.
Archie's loving mom shared that a few days before his passing, he and his girlfriend, Nethra Tilakumara, had spent time celebrating an early birthday. Tilakumara shared a touching tribute for him on her Instagram.
Please fill in your e-mail so we can share with you our top stories!