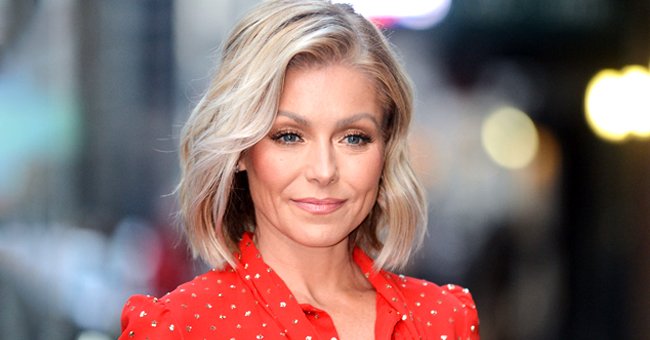 Getty Images
Kelly Ripa's Son Joaquin Joins the University of Michigan as Part of Their Wrestling Team
Kelly Ripa, the mother of Joaquin Consuelos, has made her son's long journey about his learning difficulties the cloud to his silver lining after being accepted at the University of Michigan.
Joaquin Consuelos, the Wolverine cub, has managed to do more than just gain acceptance at a prestigious university with a track record of holistic education. He's earned himself a spot on the Wrestling team.
Wrestling is a sport that Joaquin has been involved in from High School, competing and rarely settling for any losses. Perseverance surely is a genetic trait shared by Joaquin's family.
A DOTING DAD
Mark can be seen modeling the Michigan University wrestling team attire in a picture that shows the dad of three celebrating his son's efforts. Over the weekend, the school made the announcement on Instagram:
"SIGNED: Welcome to the family, @joaquinconsuelos! #NewBlue #GoBlue."
An example of his son's character was brilliantly depicted after he broke his nose during a wrestling match while he was still in high school. He went on to win that match—a truly proud moment for Mark.
KELLY ON JOAQUINS' DIFFICULTIES
Ripa has been open about the details of Joaquin's Dyslexia and Dysgraphia. Wrestling and sports were an escape for him; he managed to make the best out of his situation regardless of his disabilities. Ripa shared:
"Joaquin had lots of options when it came to a college place, Joaquin managed to overcome his difficulties through hard work, determination, and remediation.''
A PERFECT PICTURE OF OVERACHIEVERS
The picture below was taken on Thanksgiving; surely their gratitude as a family unit has warranted their overflow of good news in 2021, every one of their children has something to show for their hard work and dedication.
Last year's 'Thanksgiving had to be done through Facetime as the family is in different states across America. Ripa updated a picture from a few years back to reminisce on what Thanksgiving used to be.
The family has more great news to celebrate as Michael, the oldest of the three children by Consuelos and Ripa, graduated with a degree in film from the University of New York this year.
LOLA THE STAR
Lola has definitely caused a ripple effect in her trendy biker shorts, next to her cool mom, donning shades while she captioned it with a witty teenage phrase. The pair have a notoriously playful relationship, with Kelly troll Lola on her show, "Live with Kelly and Ryan."
Joaquin has been fortunate to have the support structure he has in his parents and siblings. Truly, he wouldn't have been able to overcome so many of the challenges of life without their help.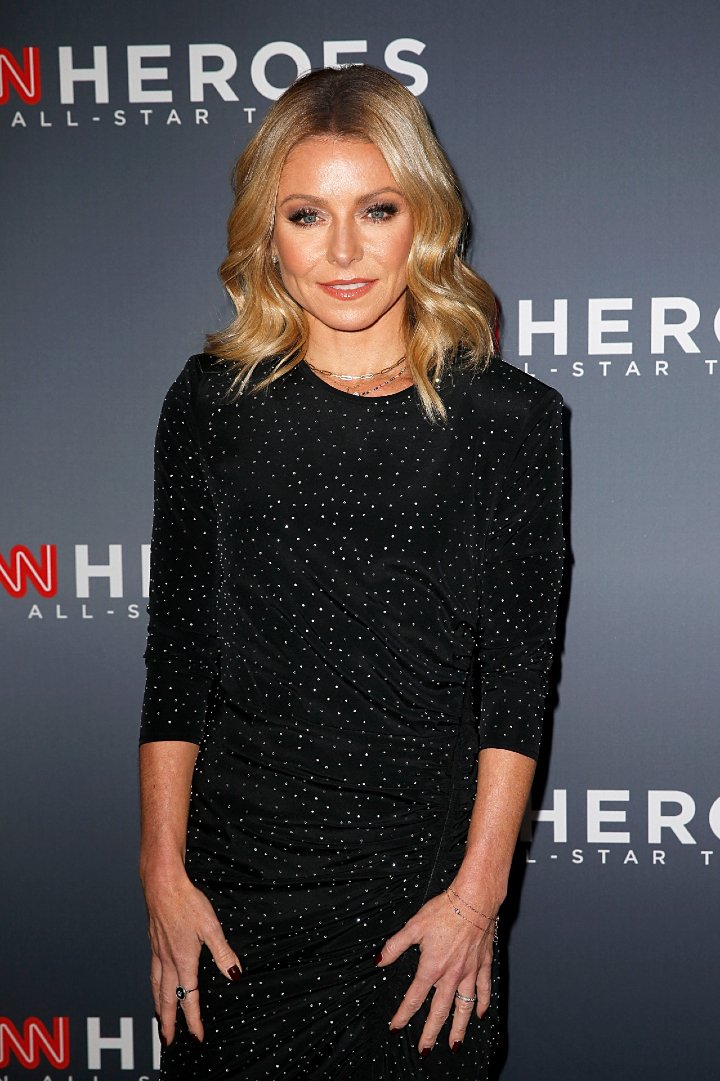 Kelly Ripa attending the 12th Annual CNN Heroes: An All-Star in New York City, in December 2018. | Image: Getty Images.
Joaquin is proving to be a role model to many children facing learning disabilities, while his parents could prove to be a genuine blueprint of how to raise a child in this situation and guide their path towards success.
Please fill in your e-mail so we can share with you our top stories!