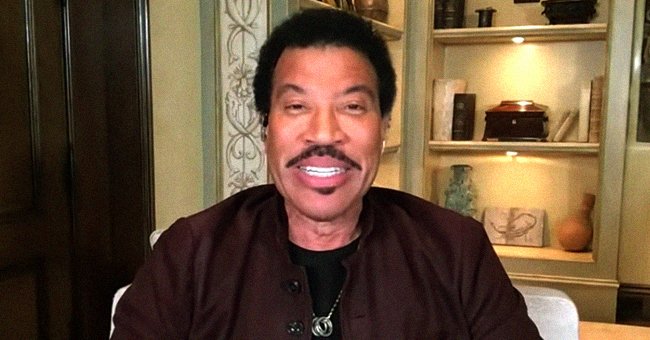 Youtube/Jimmy Kimmel Live
Lionel Richie's Much Younger Girlfriend Lisa Parigi Poses in Gorgeous Portrait in a Pink Outfit
Lionel Richie's girlfriend Lisa Parigi, 30, showed off her amazing glow in a pink outfit in this brand new Instagram share. The singer is a lucky man!
It is no secret that "American Idol" Lionel Richie is in love with his long-time girlfriend Lisa Parigi, and fans can see why. The woman who stole his heart is a beauty queen.
Parigi proved it again with this photo that sees her casually posing in an outdoor setting. She glowed in a pink soft demin outfit with subtle makeup.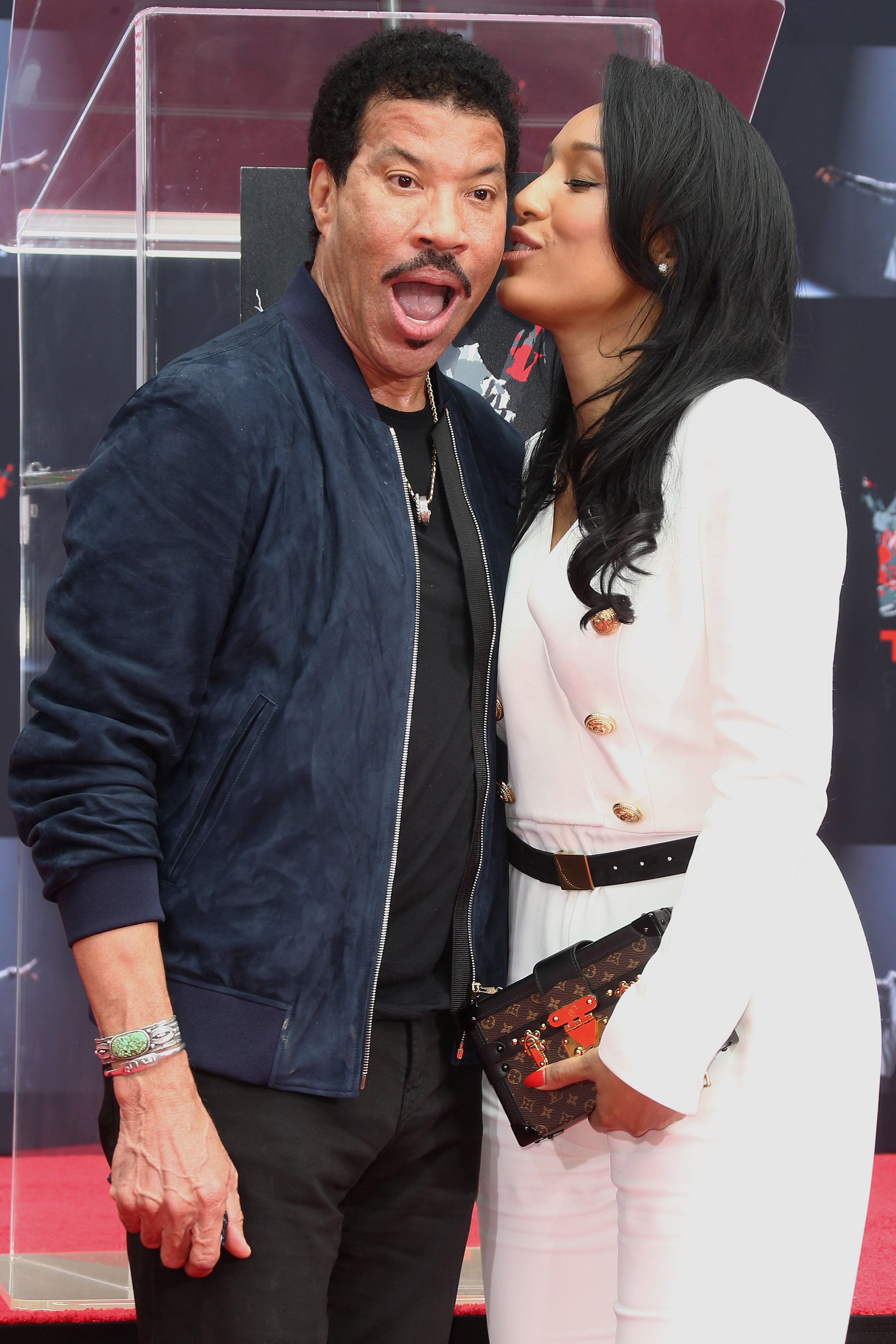 Lionel Richie and Lisa Parigi attend the Lionel Richie Hand and Footprint Ceremony at TCL Chinese Theatre on March 7, 2018 in Hollywood, California. | Source: Getty Images
The 30-year-old wore a matching shade of pink lip gloss and lined her eyelids with black eyeliner. She put on some bronzer to define her cheekbones and let her dark hair loose.
"Day dreaming between meetings... It's like a power nap...," she captioned the post. Comments had been limited on the post, but it still came alive with sweet compliments from her fans.
"Beautiful inside and outside," one of the fans gushed. "You beautiful and talented keep on shining," another fan commented. "Such a beauty," a third fan wrote.
Richie admitted he can be jaded about things at this point in his life, but Parigi has been his rock.
Richie and Parigi have reportedly been dating since 2014, but their age gap still makes their fans gasp. Fans have long been debating about it, with some saying the singer is too old to be dating the lifestyle blogger.
And then there are others who think Richie has still got it. The singer, who admits to being a hopeless romantic, could not care less either way. All he knows is he is in love.
In a 2019 interview with People, Richie candidly opened up about his take on love. As someone who has been in love many times and has had his heart broken, he has some deep wisdom to impart.
"People don't walk in love, people fall, which means you're out of control, there's no logic. How you survive is your story."
Talking about his profound love for Parigi, Richie said she is extremely beautiful, but looks are not everything that is to her — the singer said she is a smart lady who helps him deal with his crazy world.
Richie admitted he can be jaded about things at this point in his life, but Parigi has been his rock. According to him, she makes him feel safe. How sweet is that!
Please fill in your e-mail so we can share with you our top stories!