Lionel Richie's Girlfriend Lisa Parigi Looks Seductive in a Green Bikini & Leaf-Printed Robe
Lionel Richie's model girlfriend, Lisa Parigi, is feeling the summer heat more than everyone else. She plans on maintaining this vibe for the rest of the year.
While it's still winter season and most people are still wrapped in thick sweaters, Lisa Parigi, a beauty and wellness blogger, is more than ready for summer, as shown in her latest look on Instagram.
Parigi, the legendary singer Lionel Richie's young girlfriend, took to the online platform to share a snap of herself peacefully lounging in alluring clothing in her Beverly Hills home.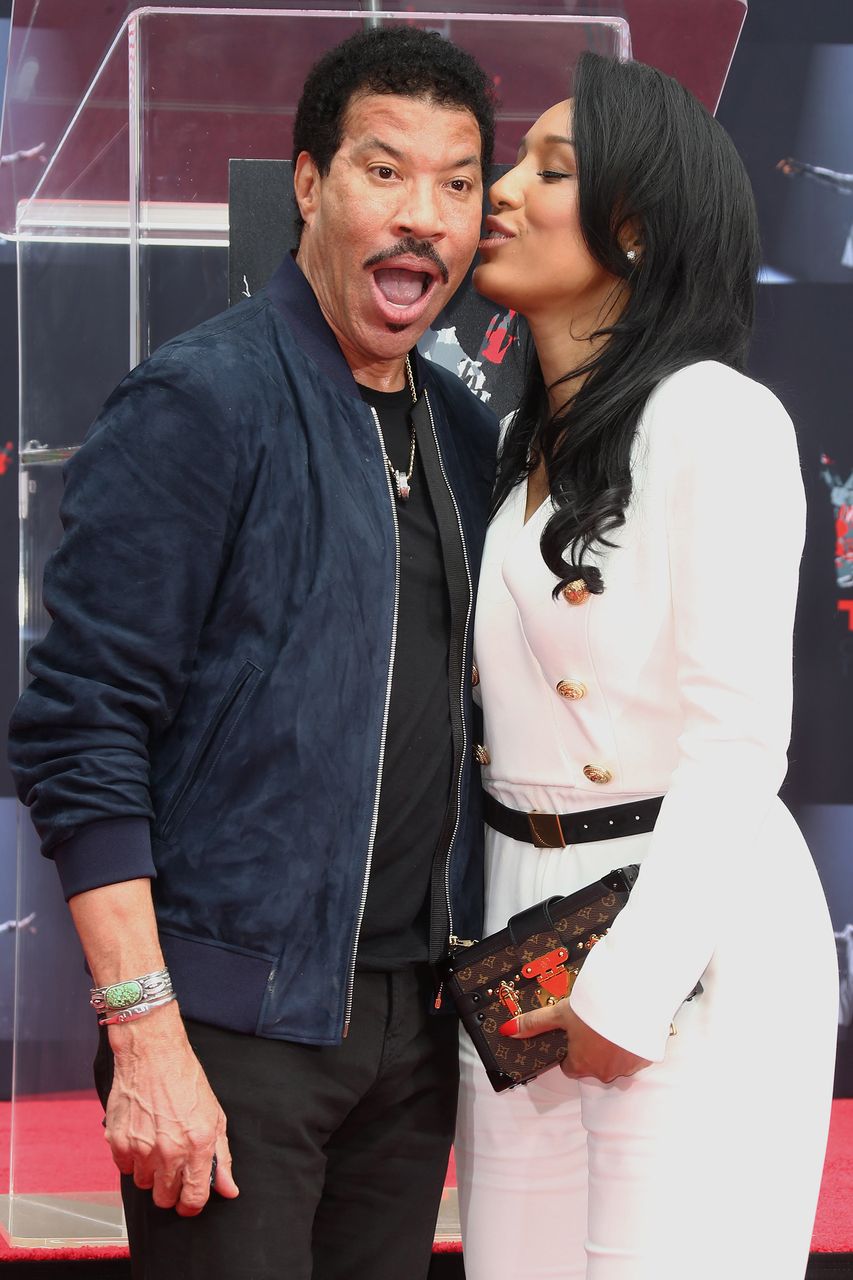 A TROPICAL VIBE 
With nothing much else to do, The Estate Collection CEO is lying down her large couch. She gathered her hands at the front while seductively gazing at the camera.
She seemed to be in a mood for swimming as she wore a banana leaf-printed robe and a green bikini. Parigi, who is of Swiss, Caribbean, and Chinese descent, wrote in her post:
"Banana leaf represents growth, regeneration and in auspicious ceremonies..."
Parigi also added in her post that her tropical ensemble might be her look for the entire year. Many fans noticed her flawless skin and her beautifully unmade hair.
One fan noted that Parigi is the epitome of elegance and good taste, while another one commented that she looked stunning in whatever clothes she wears. She looked perfect from top to bottom.
Aside from her impeccable taste in fashion, fans also adored Parigi's sweet relationship with the "American Idol" judge. She and Richie have been a couple since 2014.

HIS PAST MARRIAGES
Richie, an award-winning singer, has been married twice - he tied the knot with his high school sweetheart Brenda Harvey in 1975 and Diane Alexander in 1995. Unfortunately, his marriage ended in 1993 and 2004, respectively.
For Richie, Parigi is his safe place.
HIS SUCCESSFUL CHILDREN
Though his past marriages were unsuccessful, Richie, who recently debuted his new fragrance, "Hello," co-parents the children she has with Brenda and Diane.
He shares Miles and Sofia Richie with Diane, while Richie shares Nicole with Brenda. The three children have become accomplished individuals in the fashion industry. 
Aside from Parigi's beauty, the 71-year-old "Stuck On You" crooner also shared that his girlfriend is an intelligent woman who helps him deal with the "crazy world" he is in.
For Richie, Parigi is his safe place. Though they have yet to have a child of their own, the couple has a dog named "Sylvester," who they consider their child.