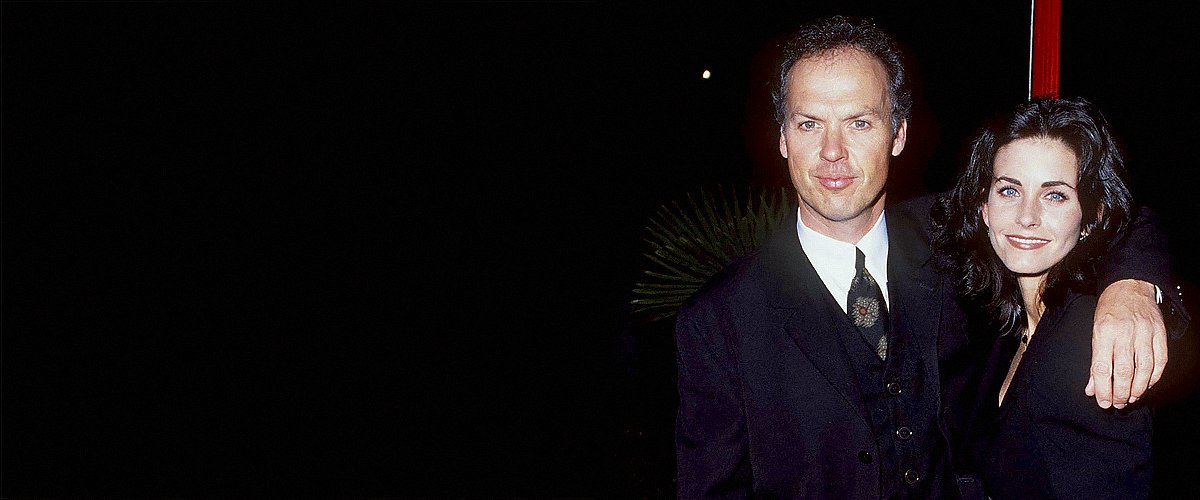 Getty Images
Michael Keaton and Courteney Cox Were Deeply in Love in the 90s — Look Back at Their Romance
In the 90s, actors Michael Keaton and Courtney Cox were two of the entertainment industry's brightest stars, and they were also in love -- a romance that would last 5 years.
In 1989, actor Michael Keaton was riding high with two very different movies to his credit -- "Clean and Sober" and "Batman." In "Batman," he played the eternal hero Bruce Wayne, but it was his portrayal of a struggling addict that brought a great love into his life.
A young yet-to-be-famous Courteney Cox was so impressed by Keaton's work in "Clean and Sober" that she wanted to meet him and was introduced by a mutual friend. The first meeting led to a surprising first date.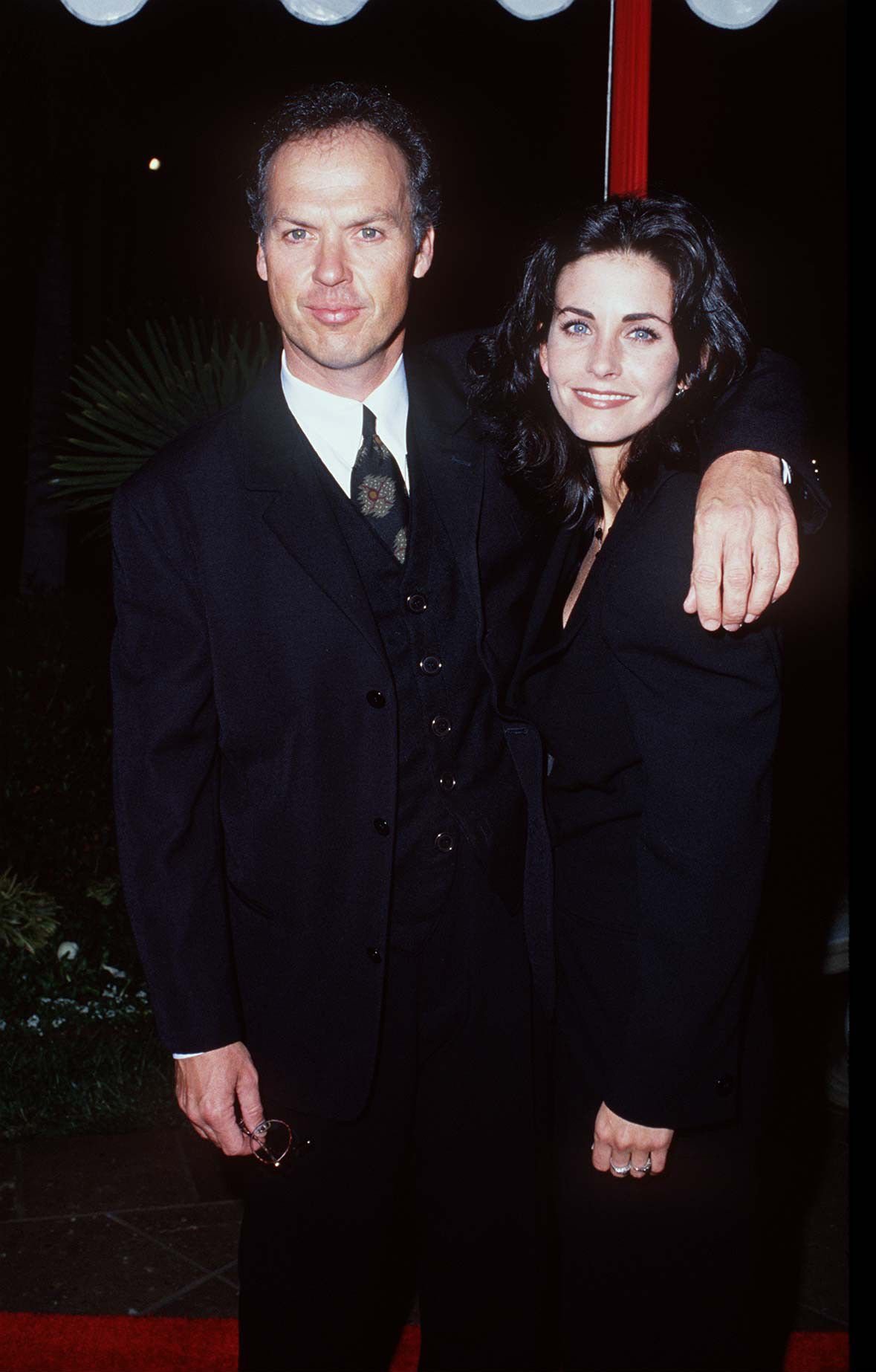 Michael Keaton & Courteney Cox in Pasadena, California | Source: Getty Images
FIRST DATE
Keaton was a high-profile movie star, and in order to avoid paparazzi, the two had their first date at Cox's home, where they ended up talking for hours. Unexpectedly, Keaton and Cox bonded over houses. Cox revealed:
"We talked for five hours. We talked about our dream homes — the great ones we'd seen and the kind we'd like to build ourselves."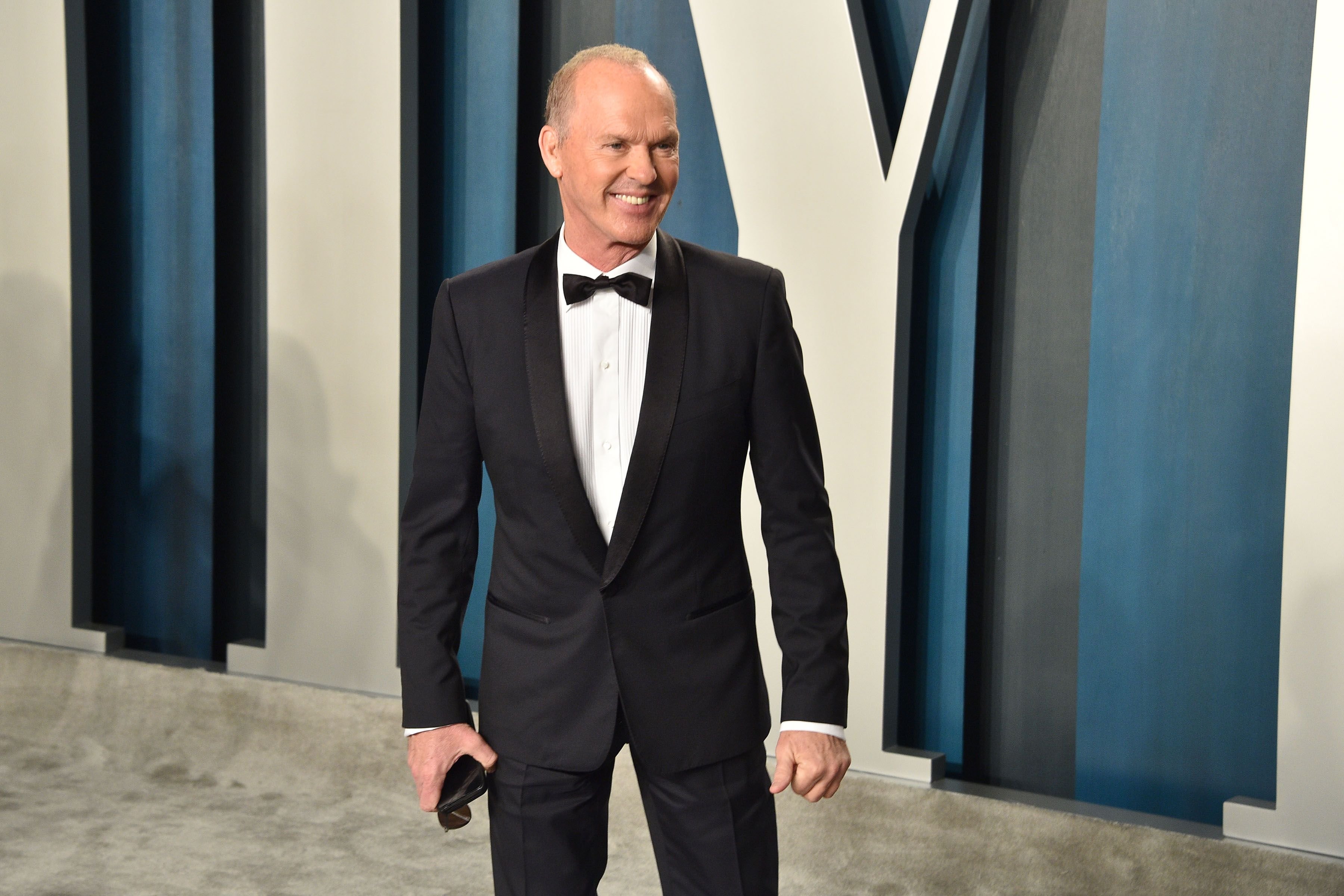 Michael Keaton at the 2020 Vanity Fair Oscar Party in Beverly Hills, California | Source: Getty Images
At the time, Keaton was 38 and a divorcé with a son, Sean, born into his marriage to actress Caroline McWilliams. Cox was a 25-year-old actress still struggling to get a foothold in Hollywood.
The two fell passionately in love, and over the next five years, there were constant rumors that Keaton and Cox were on the verge of marrying. Cox has always denied that Keaton had proposed to her.
Keaton has never openly been involved with anyone else since Courteney Cox.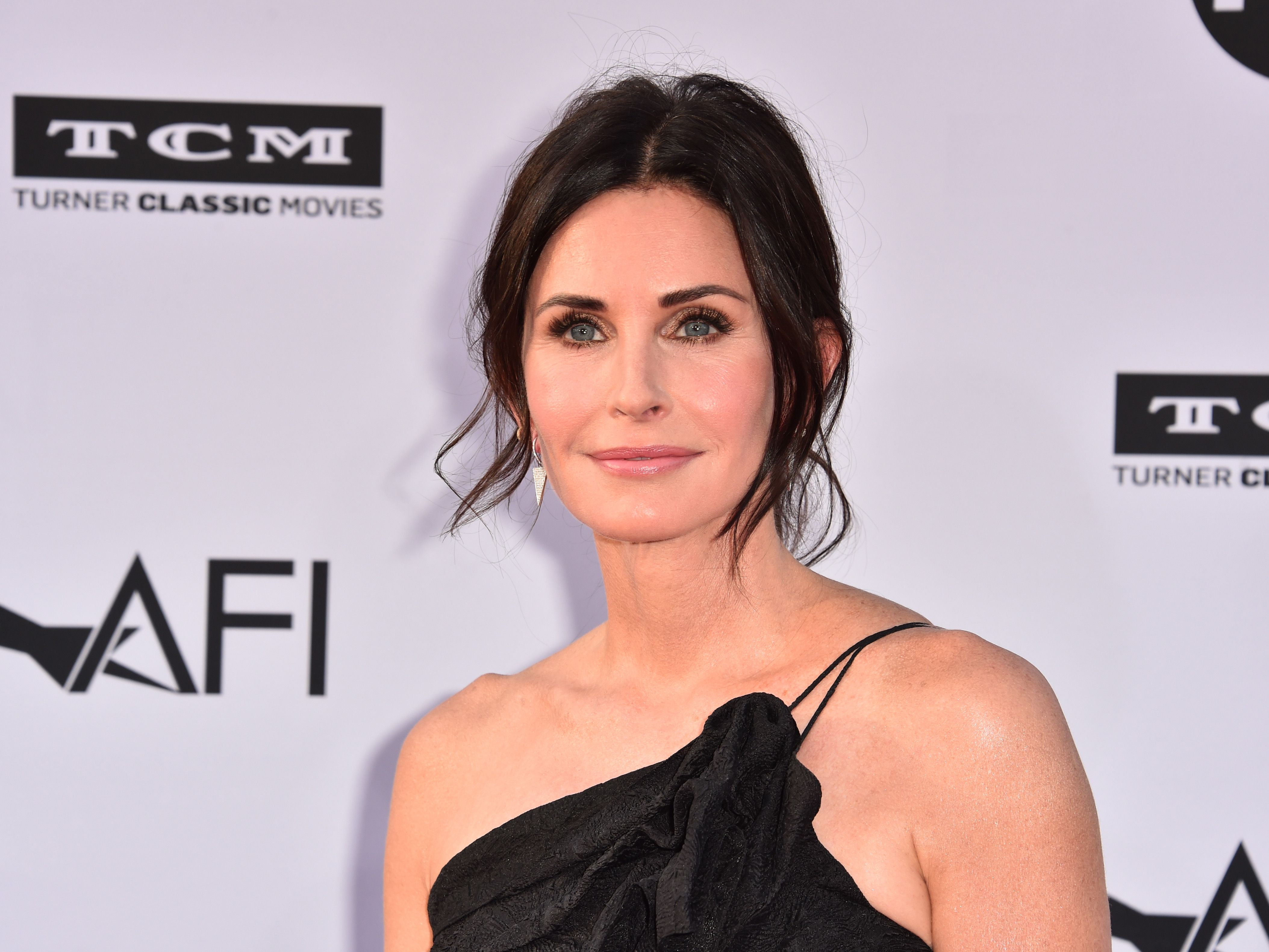 Courteney Cox at the American Film Institute's 46th Life Achievement Award Gala in 2018 | Source: Getty Images
BREAKUP
After nearly six years together, the couple broke up but remained close friends. Cox confessed that she and Keaton still loved each other and that reconciliation was not impossible. Cox's mother hinted at the motive behind the split. She said:
"They were always trying to work on themselves. They need to forget that and accept each other the way they are — and just get married."
But Keaton and Cox never did kiss and make up. Keaton never again allowed any of his relationships to become public, and since Cox, if he has dated, only he knows the identity of the mysterious women he's caught on camera with.
As for Cox, four years later, she was swept off her feet and into a tempestuous marriage with another actor, David Arquette. Arquette was everything Cox and Keaton weren't. He was flamboyant, impulsive, and outgoing.
OPPOSITES ATTRACT
In 2004, Cox gave birth to the couple's only child, daughter Coco, after struggling to conceive, but the very differences that brought them together would eventually tear them apart. Arquette revealed:
"She's the mother to everyone. That's why she [Cox] doesn't want to be the mother to me anymore."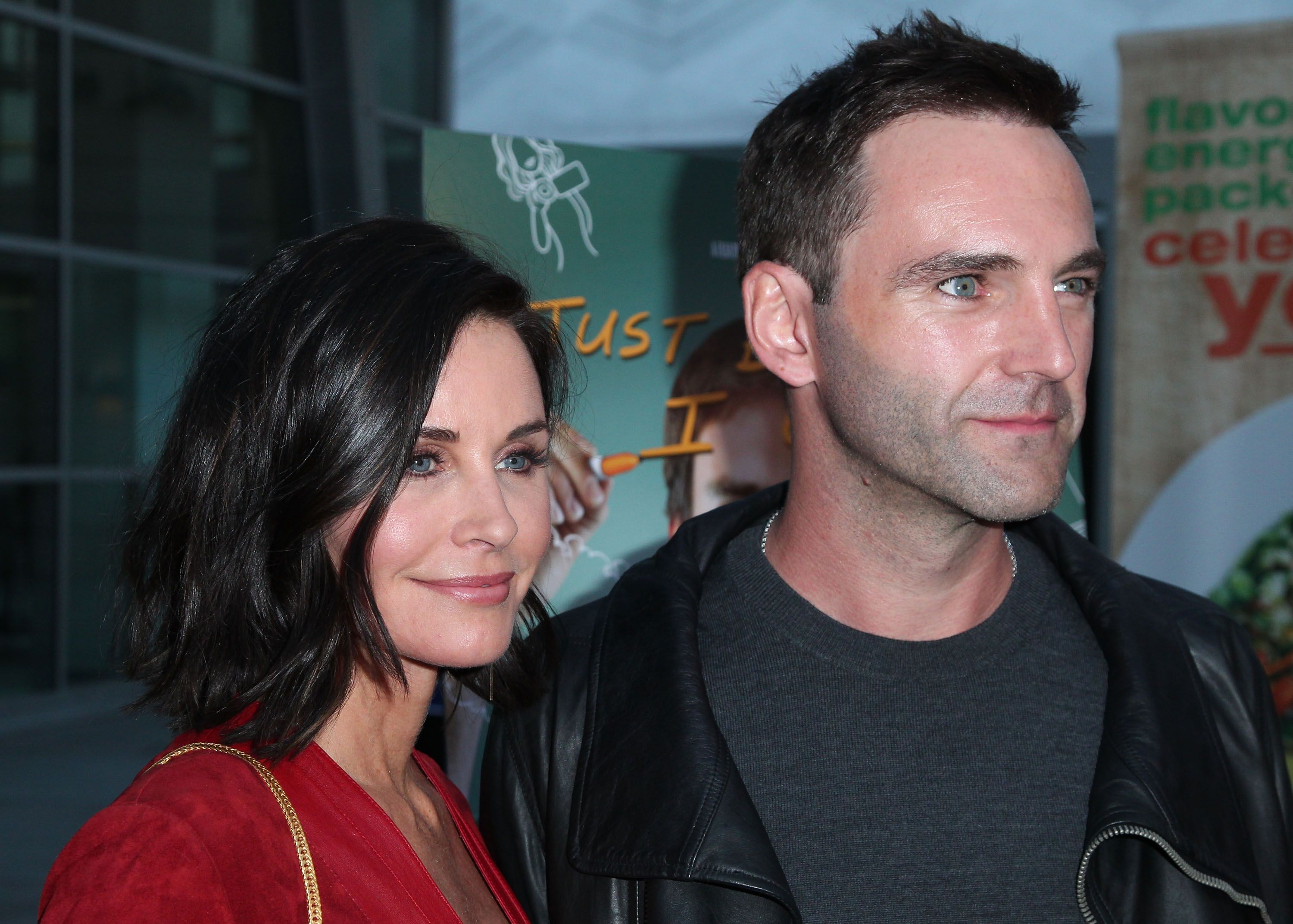 Courteney Cox and Johnny McDaid at the premiere of "Just Before I Go" in 2015 in Hollywood, California | Source: Getty Images
Despite their differences, Cox and Arquette declared their respect for each other, and the "Scream" actor admitted he tried to convince her to take him back. Cox refused a reconciliation, and by 2013, the divorce was final.
Cox and Arquette are devoted co-parents to their now-16-year-old daughter Coco. In 2015, Arquette married "Entertainment Tonight's" Christina McLarty, and the couple share two children.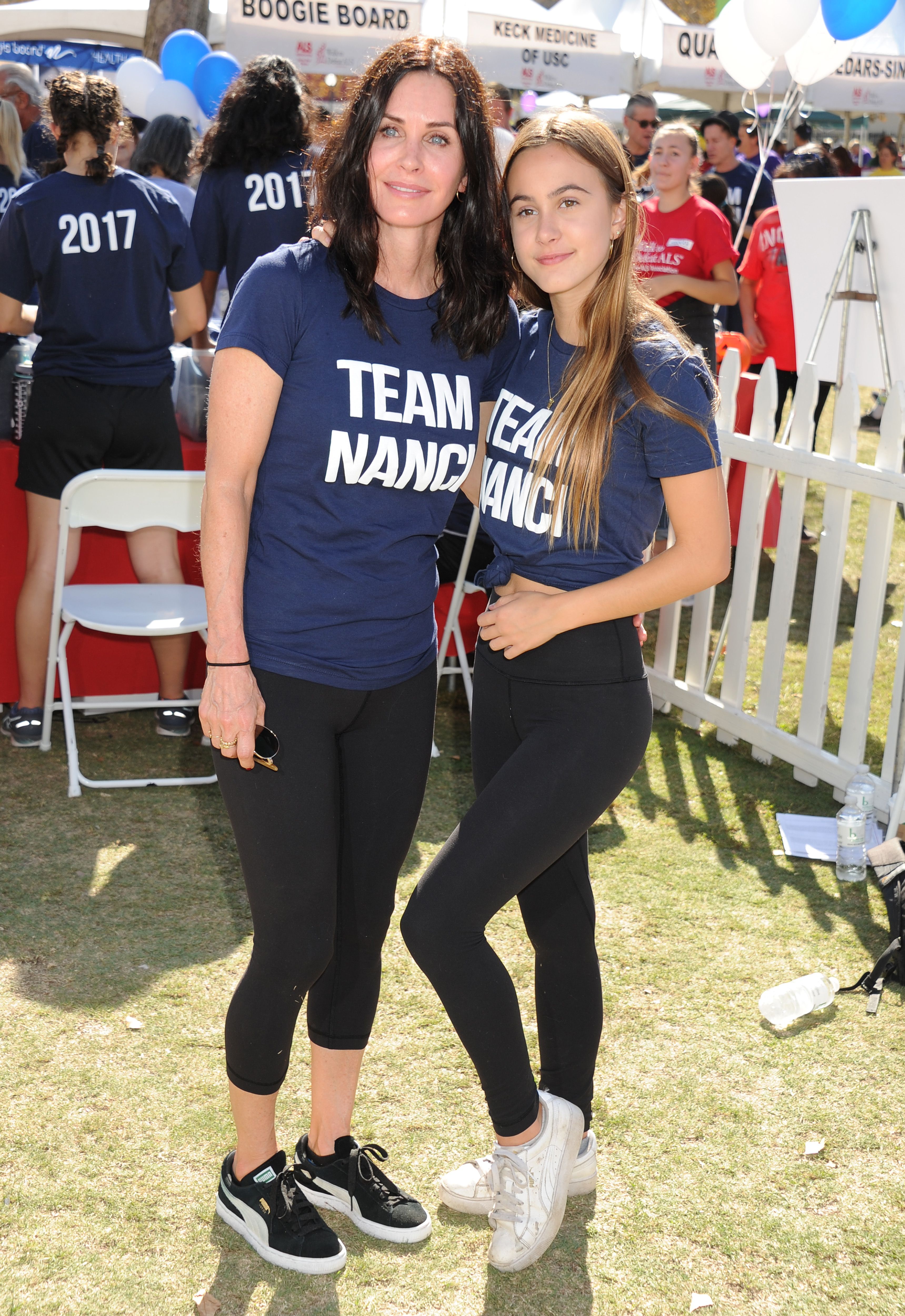 Courteney Cox and daughter Coco Arquette at the 15th Annual LA County Walk To Defeat ALS in 2017 in Los Angeles | Source: Getty Images
The year of her divorce, Cox met Irish singer/songwriter Johnny McDaid,12 years her junior. In 2014, the actress and McDaid announced their engagement. Five years later, they called off the engagement but have remained together.
As for Michael Keaton, the Academy Award winner has been spotted shopping during the COVID-19 quarantine with a mysterious woman who might be his girlfriend. Keaton, now a grandfather, has never openly been involved with anyone else since Courteney Cox.
Please fill in your e-mail so we can share with you our top stories!