Emergency Crews Rescue Two People and Two Dogs from a Pickup Truck Dangling over Idaho Gorge
Two people and two dogs were rescued from a truck that was dangling over a bridge in Idaho. The emergency crew was swift to the scene after a pick-up truck lost control and almost went over Malad Gorge bridge.
On Monday, March 15, 2021, the state of Idaho nearly woke up to tragic news of a road accident. Thankfully, the swift response of the Idaho State Troopers made the story a heroic tale instead.
According to the release by the Idaho State Police, two people, a 67-year-old man, and a 64-year-old woman were rescued from a truck that was dangling over Malad Gorge bridge together with two small dogs.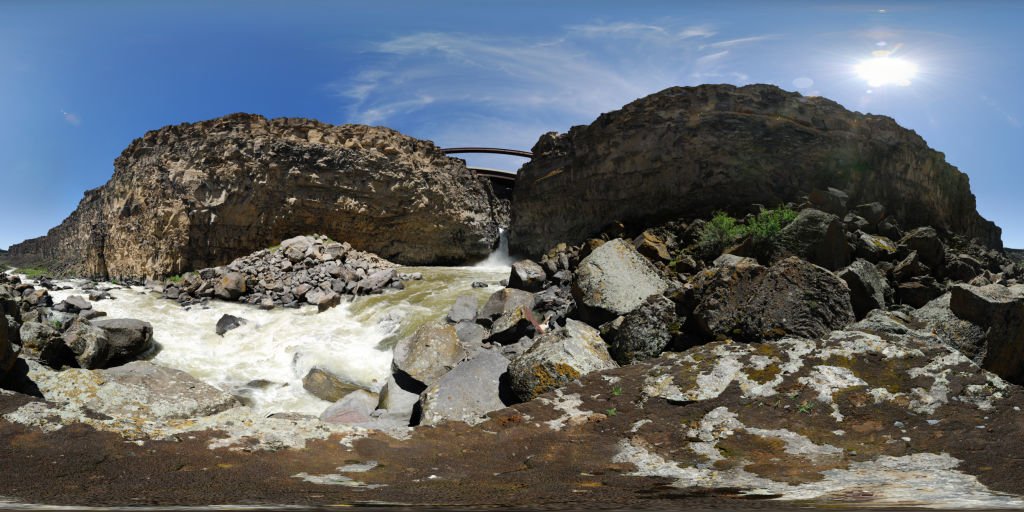 Witnesses on scene narrated that the driver had lost control of the pick-up that was pulling a 30-foot camper that swerved to hit the bridge's right barrier then moved to the left until the truck went over.
The Trooper was first on the scene, followed by the Deputy Sheriff of Gooding County. With a combined effort, they got additional chains to connect the truck to the camper as only a safety chain kept the pick-up truck from going over.
Using safety chains, rescuers worked quickly to save two people left dangling over a gorge in a pickup truck in Southern Idaho. Both passengers are safe, authorities say. https://t.co/sXoJNYnj6m pic.twitter.com/a2YlDUVhf4

— ABC News (@ABC) March 17, 2021
Thankfully no life was lost as the arrival of other emergency teams meant the safe rescue of all the truck occupants. The incident reportedly happened around 2:42 p.m on Interstate 84 at milepost 146, precisely on the eastbound lane.
In another case of miraculous rescue, an infant and four other persons were rescued from a pick-up truck.
Rescuers save elderly couple stuck dangling over 10-story gorge after their truck swerved off the road https://t.co/EOnKsAlVlF

— Daily Mail Online (@MailOnline) March 16, 2021
Capt. David Neth of the ISP District 4 credited the heroic rescue to his team's "dedication and training." He further applauded the effort of the team when he said:
"This is something we train and prepare for, but when it happens and people's lives literally hang in the balance, it takes everyone working together."
Idaho State Police is on scene eastbound Interstate 84 at 146 by the Malad Gorge on a crash. The lanes are currently blocked traffic has been diverted at exit 137. @ISPHeadquarters pic.twitter.com/kq198xKqo6

— Idaho State Police (@ISPSouthIdaho) March 15, 2021
In another case of miraculous rescue, an infant and four other persons were rescued from a pick-up truck that got stuck due to a flood in Tennessee. Authorities said the truck slid off a bridge that was covered with water.
The dreadful incident was confirmed via a Facebook post by the DeKalb County Fire Department [DCFD], where it was explained that the five occupants of the truck all made it out without any injuries or damage.
Swift-water rescue teams, with the help of bucket trucks from local phone and electric companies, saved a family, including an infant, from a partially submerged vehicle near Liberty, Tennessee. https://t.co/Nxsgvvdw1V pic.twitter.com/WEjYOXObgh

— AccuWeather (@accuweather) March 1, 2021
Authorities were initially alerted to a vehicle accident around 1 p.m. When the DCFD arrived at the scene, they found the truck partially submerged in the swollen creek" near the bridge on Preston-Vicker's Road.