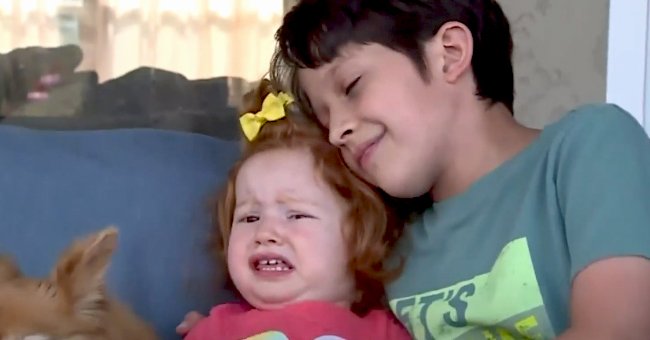 YouTube/CBS Sacramento
8-Year-Old Boy's Heroic Actions Leads to Him Rescuing 18-Month-Old Sister from Almost Drowning

An 8-year-old boy has been hailed as a hero after his bold and brave actions led to him rescuing his 18-month-old sister from drowning in their family pool.
Children are known for their easy-going nature, but sometimes, children can make considerable contributions in intense moments, such as saving a life by being bold.
An 8-year-old boy has become the talk of the town and has been hailed as a hero after his bold actions prevented his little 18-month-old sister from drowning in their family pool.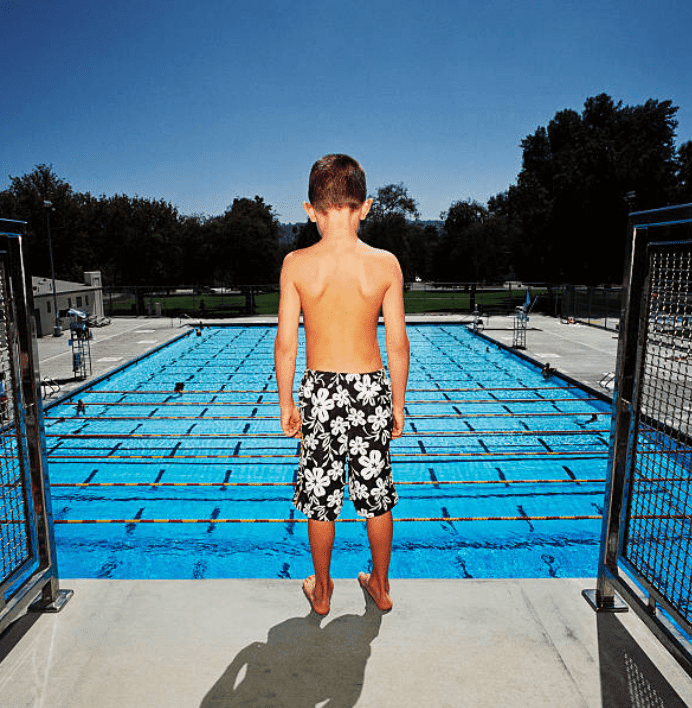 Little boy in a swim suit standing on a diving platform of a community swimming pool | Source: Getty Images
Tino Conboy's heroic act helped his younger sister Cami to have a second chance at life after she fell into their backyard pool, an incident many confessed would have been scary if Tino was not quick-witted.
The 8-year-old Californian and his kid sister played in the backyard of their house when suddenly, an unpleasant air of silence filled the environment. At that point, Tino knew something was wrong.
Tino looked at the pool, saw his 18-month-old sister in it, and yelled for help from their mom. Their mom Diana Conboy who works as a nurse, heard her sons scream and rushed to the scene.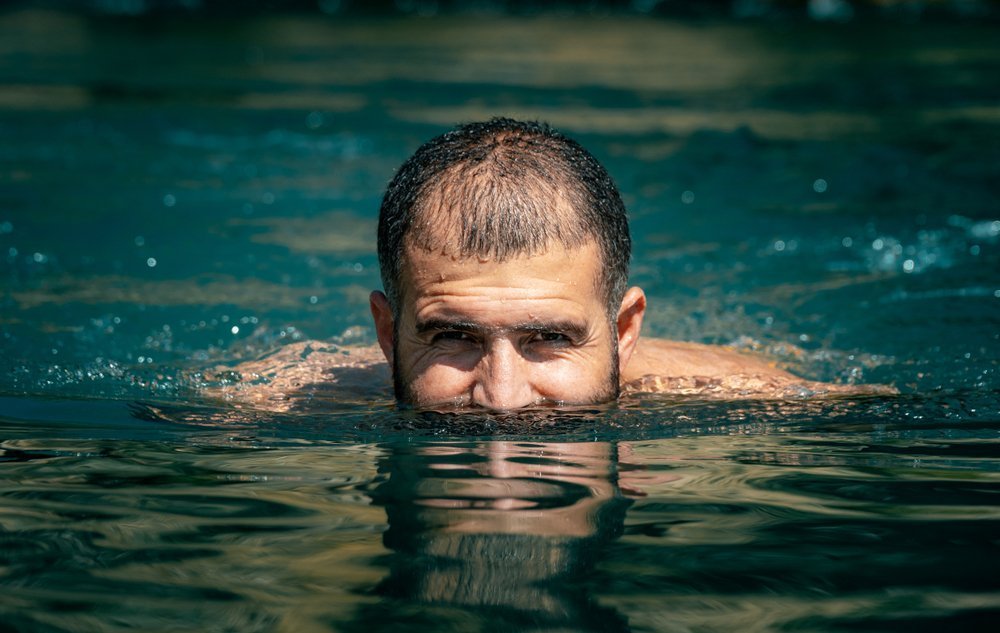 A photo of a man swimming with his face above water. | Photo: Shutterstock
When she got there, she pulled the 18-month-old out of the pool and performed CPR on her. She asked her brave 8-year-old son to place a call across to 911, which he quickly did.
News reports revealed that the 8-year-old Tino remained calm all through the scary incident. Tino rose to the occasion as a big brother and saved his sister's life.
The tragedy was said to have taken place at Blind Beach in Jenner's town.
When Cami was brought out of the pool, she reportedly could not move her body, not even her eyes. Later on, their mom revealed that she threw up and started breathing before she got further help.
While everyone hailed Tino for his bravery, he praised his sister for showing him how to scream loud enough to gain their mother's attention. Diana said she is glad things did not end sadly.
She remarked that the day would have been the worse of her life, but thankfully it ended up on a good note. Following the life-threatening event, the family has reportedly put a fence around their pool region.
Diana said she hoped their story would inspire other parents to take more care and precaution around the house and ensure that their kids do not face any form of danger while playing at home.
Cases of people drowning have recently become regular, and some sadly end up with casualties. According to reports, a father died while trying to save his kids, swept by the water at the beach.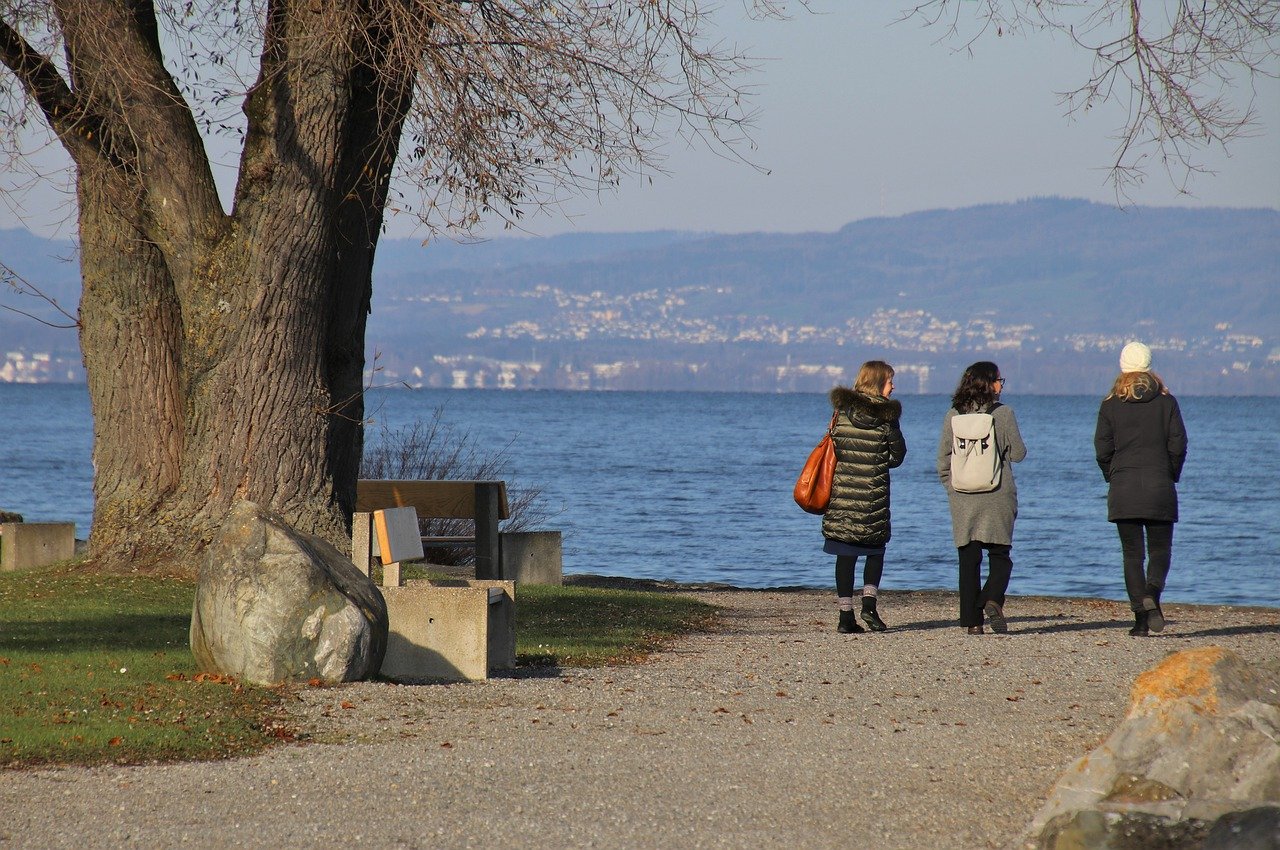 A picture of three women facing an ocean. | Photo: Pixabay
The tragedy was said to have taken place at Blind Beach in Jenner's town and involved a 4-year-old and a 6-year-old. Their father died trying to save them, and his body was washed ashore and pulled out by his family.
Drowning is silent, and parents have been advised to be vigilant when their kids are around water. The incident can happen quickly and sometimes might take place unnoticed. Safety indeed should be the watchword for all families.
Please fill in your e-mail so we can share with you our top stories!