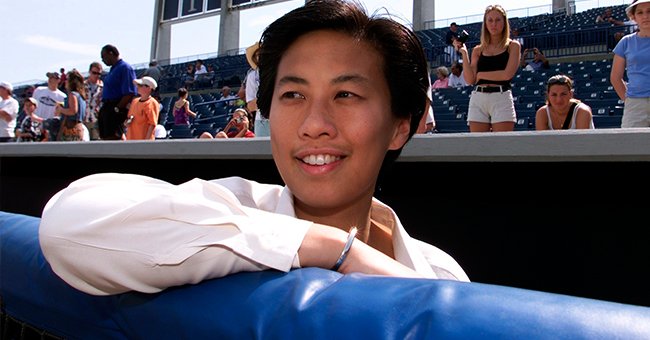 Getty Images
Kim Ng on Becoming Major League Baseball's 1st Female and Asian American General Manager

Kim Ng, the first female and Asian American General Manager a Major League Baseball franchise, opened up about her history-making moment and the journey that led to the impressive milestone.
More than four months after making history as the first woman and Asian American to become the general manager of a Major League Baseball franchise, Kim Ng is opening up about her success journey.
In an interview with Today, Ng recalled what it was like to climb up the ladder, saying that she was often disrespected and sometimes not allowed to enter a clubhouse despite having the necessary credentials.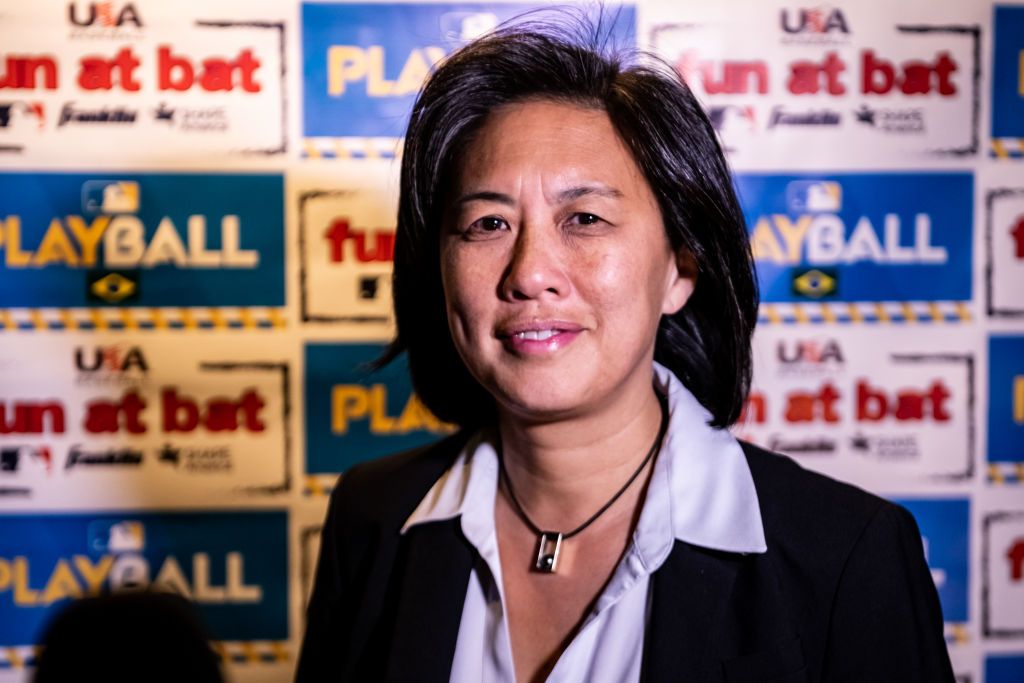 Kim Ng, Sr. VP Baseball & Softball Development for Major League Baseball at Bat Press Conference on February 20, 2020 | Photo: Getty Images
The New York native confessed to being treated unfairly at times, but that never for once deterred her from striving to achieving her goal. The 52-year-old said it never crossed her mind to give up for once. In her words:
"I just never saw it as there was any other choice. You want what you want. You know you're good. Why would I do anything else?"
Speaking to host Hoda Kotb, Ng explained that her childhood played a crucial role in molding her to be the defiant woman she is today. She shared that she was often a rule-breaker, not succumbing to gender stereotypes about how to play.
Alyssa Nakken broke records when she became MLB's first female coach.
Ng, who has an impressive career working for the Yankees, the Dodgers, and White Sox, disclosed that she perceived that she wasn't always given jobs because she was a woman.
However, that changed when Miami Marlins CEO Derek Jeter took a bet on her and offered her the job because he believed she was suitable for the position. Jeter, a former player, had worked with Ng before during his time in New York.
Ng, who started her career as an unpaid intern with the White Sox, believes that her appointment as general manager is the starting point for women and is hopeful that she won't be the last to break the barrier.
In November, Ng was appointed as the general manager of the Miami Marlins and received congratulatory messages from Michelle Obama, Hilary Clinton, Sheryl Sandberg, and Billie Jean King.
In a similar vein, last July, Alyssa Nakken broke records when she became MLB's first female coach after her appointment with the San Francisco Giants. The 30-year-old trailblazer played softball in college, bagging eight home runs.
Despite being immersed in sports almost all her life, Nakken found herself working as a financial advisor after college. However, interacting with clients made her see the need to follow her passion, so she quit her job.
The male-dominated world of sports is beginning to make room for more women. Earlier this year, it was reported that the NFL playoff games would have six of its eight female coaches on the sidelines.
Please fill in your e-mail so we can share with you our top stories!