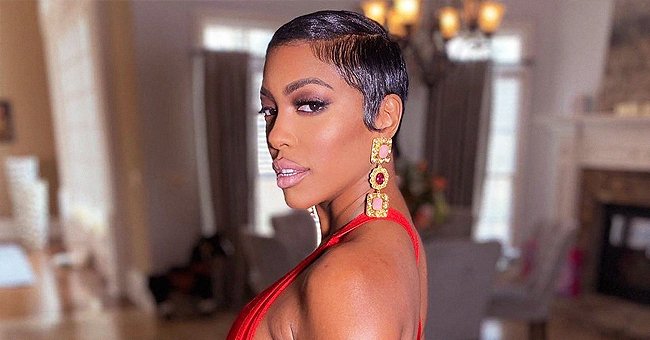 Instagram/porsha4real
Check Our Porsha Williams' Stunning Curves as She Poses in Tight Red Dress with a Deep Neckline

Porsha Williams, now single and ready to mingle, posted a gorgeous picture of herself on Instagram, flaunting her body in a tight red dress for all the world to see.
The beautiful television personality Porsha Williams isn't afraid at all to strut her stuff online. Recently, she took to social media platform Instagram, flaunting her curves while posing in a tight red dress with a deep neckline.
Staring sexily at the camera, Williams looked completely confident in her elegant and bright red outfit which complimented her glowing skin tone. Standing in what appears to be a living room, the celeb still managed to look high-class.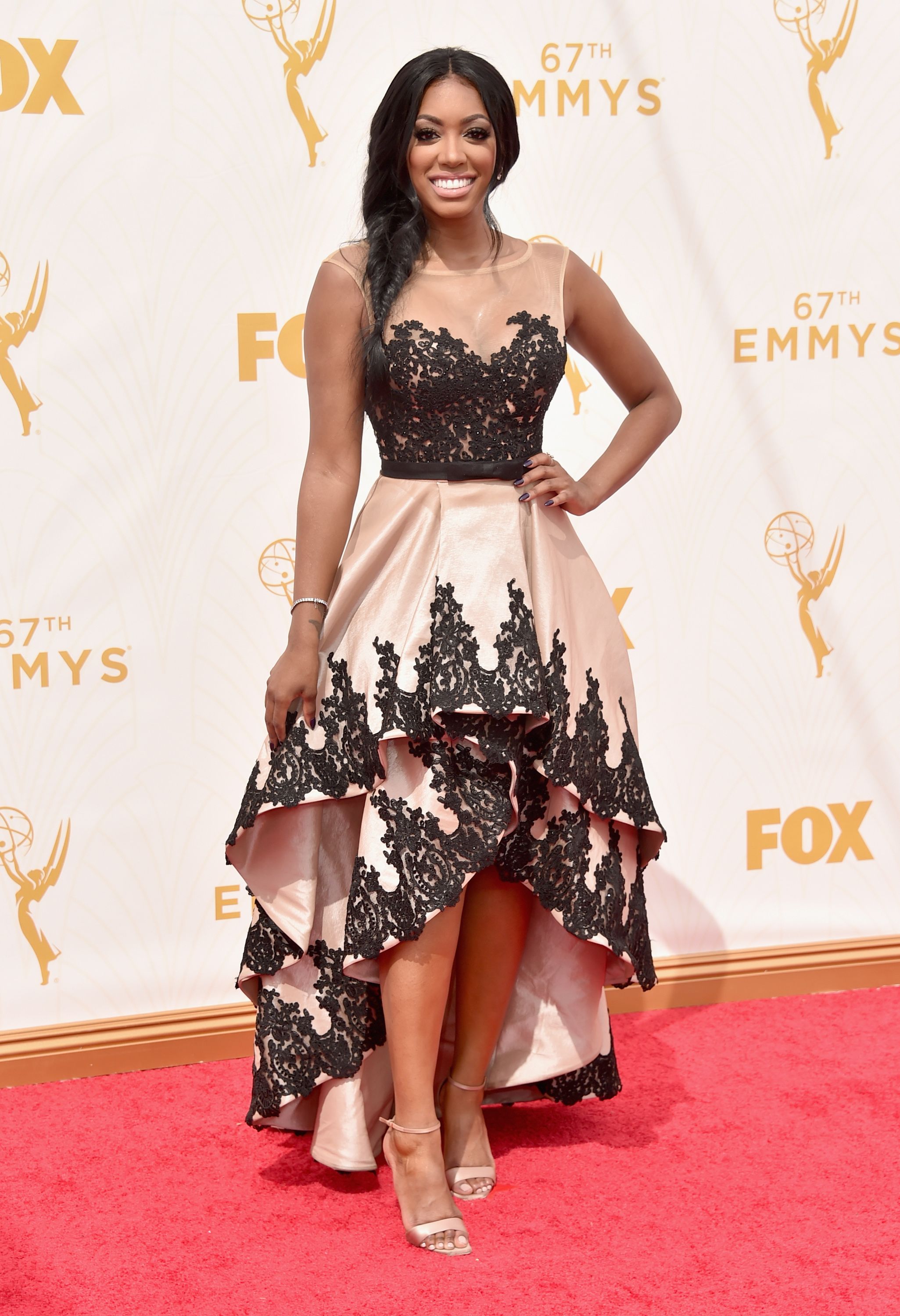 Porsha Williams at the Emmy Awards on September 20, 2015 in L.A. | Photo: Getty Images
LADY IN RED
The bright red dress appeared to emphasize her already bold nature made clear from her confident stare, short hair, and self-assuredness in flaunting her unforgiving curves. Taking to the caption, she wrote:
"Love me , love me not... Earrings: @valerejewellery."
Followers and fans were absolutely in awe of Williams, sending in a plethora of fire emojis implying that this lady in red is on fire. The post was incredibly popular, receiving just over 125,000 likes in total.
FIRE AND GLAM
Looking elegantly over her shoulder, the "The Real Housewives of Atlanta" star managed to show off her curvy buttocks. She put her hands delicately together, adding a light feel to the spicy essence of the snapshot.
Her grandfather was a leader in the civil rights movement.
Her chunky earrings were phenomenal, hanging down from her ears and glimmering gold, red, and pink. Her pink, almost nude lipstick matched the pink color of her earrings, albeit bringing the whole glamorous yet fiery look together.
SINGLE LIFE
One look at Williams and she seems to have her whole life together, but just like the rest of us, she faces complications as well. Recently she responded to her ex-fiancé Dennis McKinley's Instagram story, which was captioned:
"SINGLE ASFK."
Williams was taken aback by this caption, saying that McKinley's timing was poorly chosen. He allegedly posted this story because he found out that Williams was taking a partner to Cynthia Bailey's wedding.
A LOVE GONE
There was, however, a time when these two love birds got along just fine. Near the end of last year, Williams and McKinley posted a sweet Instagram picture together.
The two seemed completely enamored with each other in the picture. Fans and followers also noticed this, commenting on the sweet nature of the snapshot.
Williams is a complex woman; for one, her grandfather was a leader in the civil rights movement. He was part of Martin Luther King's circle, and of course, Williams is quite proud of this noble heritage.
The celebrity also launched her own daycare in her early twenties, inspired by a line of business-orientated relatives. Eventually, she would go on to expand her business initiatives into spaces such as footwear as well as lingerie.
Please fill in your e-mail so we can share with you our top stories!