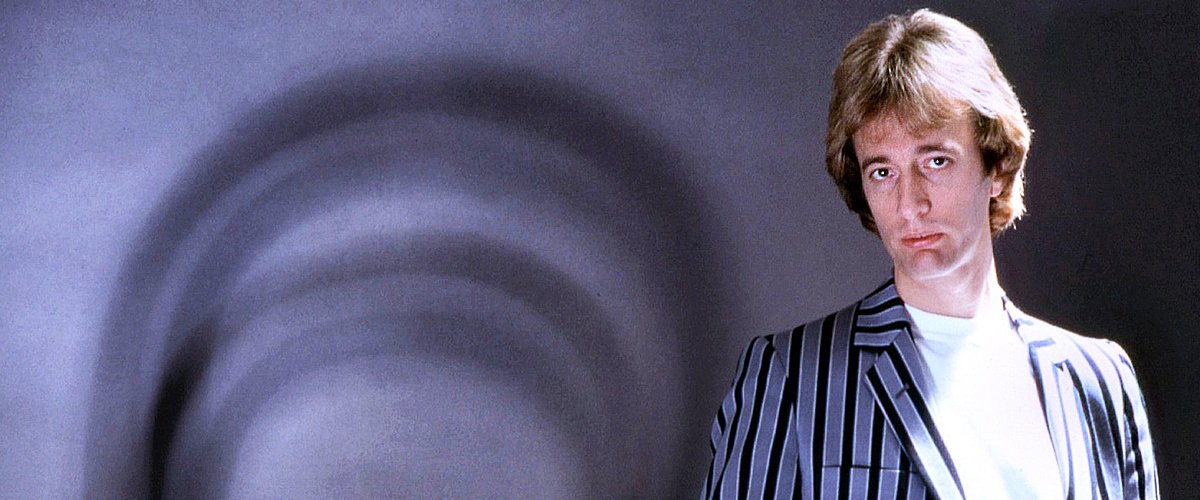 Getty Images
Robin Gibb and His Housekeeper's Affair Ended with a Love Child — Look Back at the Family Drama
Robin Gibb from the Bee Gees accomplished a lot in the music industry in the 70s and 80s, but his love life was so unconventional that it continues to attract a lot of attention nowadays.
The Bee Gees became one of the world's most popular groups during the 70s with hits like "Jive Talking," "How Can You Mend a Broken Heart," and "How Deep Is Your Love."
In 1968, a few years before achieving worldwide popularity, Gibb married his first wife, Molly Hullis. Together, they had two children, Spencer and Melissa. From that point on, Gibb's romantic life took some unusual turns.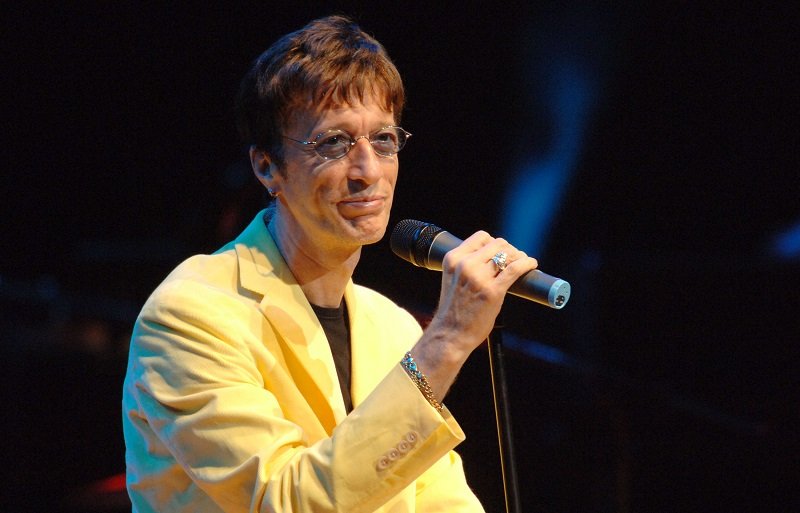 Robin Gibb on September 3, 2005 at Tokyo International Forum in Tokyo, Japan | Photo: Getty Images
ROBIN GIBB'S FIRST WIFE, MOLLY HULLIS
Unfortunately for Gibb's family, the Bee Gees' popularity drastically improved shortly after Gibb and Hullis tied the knot. As a result, he moved to the States, but Hullis didn't want to follow him.
As ABC News reported, she refused to take their children to America, so they rarely saw each other. Things got more complicated when Hullis won custody of their kids.
In 1980, after being separated for many years, Gibb and Hullis officially divorced. It wasn't until Melissa was ten and Spencer was 12 that Gibb reunited with them.
GIBB'S SECOND WIFE, DWINA MURPHY
At that time, he had already married his second wife, Dwina Murphy, an artist, writer, and druid priestess. Murphy, who used to run a beanbag factory in the UK, met Gibb in 1980 thanks to her cousin.
They welcomed their only child together, Robin-John, in 1983, only two years before tying the knot. For many, Gibb and Murphy were an example of a very modern family as they had artistic souls and were "very open-minded."
Murphy reportedly was "furious" and felt betrayed.
Murphy once said that she and Gibb got to know each other by house-hunting together. They eventually realized they had "a lot in common," including shared interests in history, mythology, and old buildings.
In the 90s, their relationship made some headlines after Robin Gibb pointed out that his wife was "a lesbian," and he loved it. Years later, Dwina Murphy said that her earlier life was "kind of wild," remarking that she left her "experimental stage" in the past.
Gibb also confessed that, in fact, he and Murphy had a very conservative yet free relationship as they didn't drink or smoke at all but gave each other time and space to pursue different activities.
ROBIN GIBB'S CHEATING SCANDAL
Although that freedom didn't include being with other people, Robin Gibb actually cheated on his wife with their live-in housekeeper Claire Yang. He even got her pregnant.
Their daughter, Snow Evelyn Robin Juliet Gibb, was born in 2009, and when the truth was revealed, Murphy reportedly was "furious" and felt betrayed. She didn't leave Gibb, though.
Shortly after Snow's birth, Gibb was asked about the girl. Although he didn't share many details about her, he said that new life was "heaven-sent" and a "blessing."
Robin Gibb, 1990 | Photo: Getty Images
It was also reported that Yang and Snow lived in a converted barn close to Gibb's estate and were getting financial support from the musician, who passed away from colon cancer in 2012, aged 62.
Gibb's will was disclosed months after his passing. He left most of his $35 million-plus estate to Murphy but also gave Yang a $1-million house. He also paid out over $5 million for Snow months before dying.
Years after his passing, Dwina Murphy revealed that she was writing a biographical book about Robin Gibb, who recorded hours of material before dying but would not include the affair. It is still unclear when or if the biography will be published.
Please fill in your e-mail so we can share with you our top stories!