70-Year-Old Marine Corps Veteran Risks His Own Life to Rescue Neighbor from a Burning Building
A 70-year-old man was hailed a hero after following his "instincts" and rescuing his neighbor from a burning home, despite lung issues.
Several people have the instinct of wanting to save a person during emergencies and accidents, despite the harm it may bring to them. Jimmy Johnson is one of them.
The Marine Corps veteran from Pennsylvania was hailed a hero after risking his own life to save another from a burning home. The Norristown Fire Department reported that the fire began at around 10 AM in Johnson's neighbor's house.
After seeing the heavy smoke, the 70-year-old called 911 and began telling his other neighbors about the fire. With assistance from kids who wanted to help, they kicked the door open and told the residents to evacuate.
However, Johnson was informed that there was still a man on the second floor of the burning house. Without thinking, he ran up only to find a man on fire.
According to the veteran, who has lung health issues, "It was just instinct that kicked in, and he did what he had to do." After grabbing the fire victim and bringing him out, a blanket was used to put out the fire on him.
The grandmother found the man in his living room, looking for his service dog.
The man was then flown to a Philadelphia trauma center for proper and immediate medical care. His current condition remains unknown to the public.
Johnson later revealed that he was not worried about the fire nor himself as much as he worried about the man whose life he tried to save. The hero showed gratitude towards Plymouth Community Ambulance and the firefighters for attending to him after.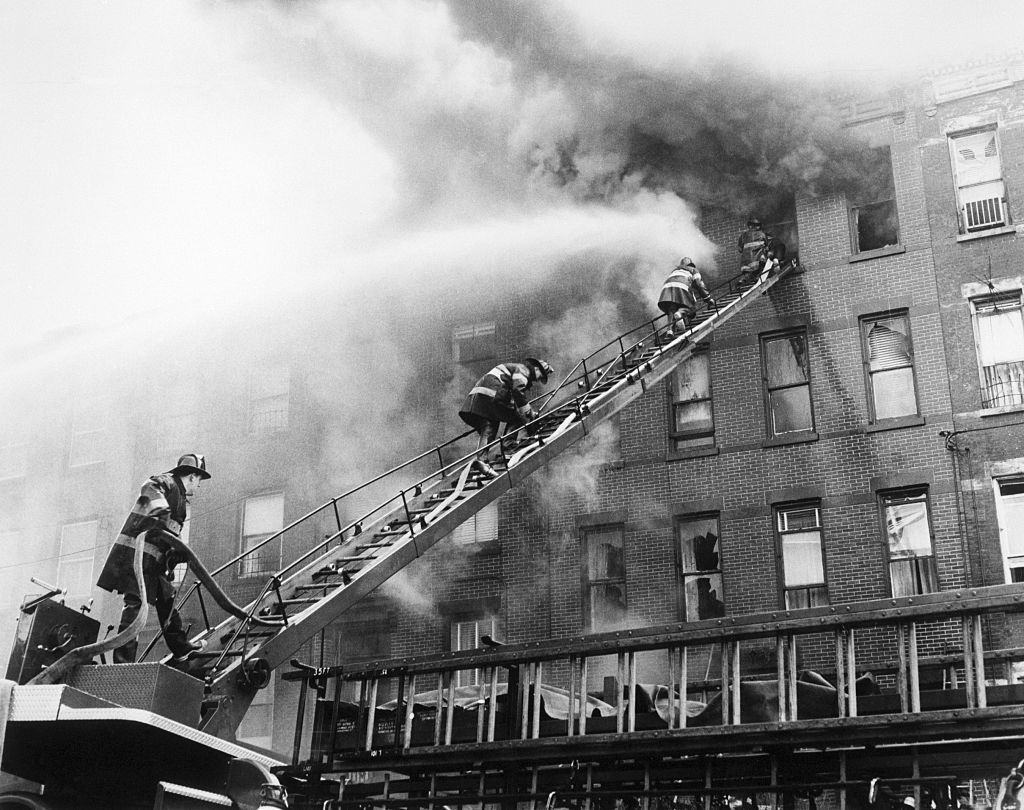 Johnson's act of heroism did not go unnoticed in Pennsylvania. On Monday, he was given a certificate of honor by Magistrate Judge and local firefighter Gregory Scott.
There have been other incidents of seniors going out of their way to save a life. Most recently, Maria Garcia ran into a burning apartment to save an 85-year-old neighbor in Fountain Valley, California.
Chief McDermott and the men and women of PFD did an amazing job. One 53YO female missing and sadly recovered this morning. (2) PFD Firefighters removed to burn center for non life threatening injuries. God bless them and watch over. Great job by all. Amazing teamwork. Jerry https://t.co/zHLzCpDcaE

— Jerry Speziale (@JerrySpeziale) November 8, 2020
The grandmother found the man in his living room, looking for his service dog, and so Garcia did the right thing and saved the two despite the danger it meant for her.
Sadly, not all heroic stories end with a happy ending. Previously, a woman passed away after attempting to rescue her dog from a house set ablaze. She initially escaped the burning home but went back in to save her fur baby.